Hi I'm Mary Ellen, a plant-based master's student studying Human Nutrition. My motto, "Eat Kind, Be Healthy" reflects values that I hold closest to my heart. It's important to me to show kindness & compassion to all living beings and to be healthy while doing so.
I love talking about nutrition, which is a huge turnaround from my younger years when I ate a horrible diet with no vegetables. After college, I dealt with an unhealthy outlook on my body which led to restrictive eating, obsessive calorie counting, and painful digestive problems. My desire to solve these challenges, along with my love for animals, led to my transition to a plant-based diet, and I have never felt better!
Once I went through the process of healing myself through healthy eating and a better mindset, I realized my passion for helping others and decided to go back to school to get my master's in nutrition – more info on that in my Nutrition Degree & Future Plans post.
I've always been an animal lover so I knew going vegan was the right choice for me. Although I hated vegetables previously, today I realize they can taste delicious when prepared well. Some of my favorite foods are avocados, veggie sushi, tacos, red wine, vegan mac & cheese, and anything with Buffalo sauce. 
You might be surprised to learn that I don't love cooking. Say Whaaat? A blogger with all these recipes that doesn't like cooking? Well kind of. I'm not the type of person to spend hours in the kitchen. If someone wanted to cook tasty and healthy vegans meal for me for the rest of my life, I'd take it. Unfortunately, that doesn't look like that's happening soon, I'm not Oprah. What I have realized is that vegan cooking does not have to be difficult. I make easy and healthy plant-based meals to make life easier and VNutrition is the place I share them with you. I also really enjoy converting non-vegan meals into something I can enjoy (try my Chipotle Queso Dip – you will not be disappointed). You can check out some of my latest projects on my recipe page!
More about me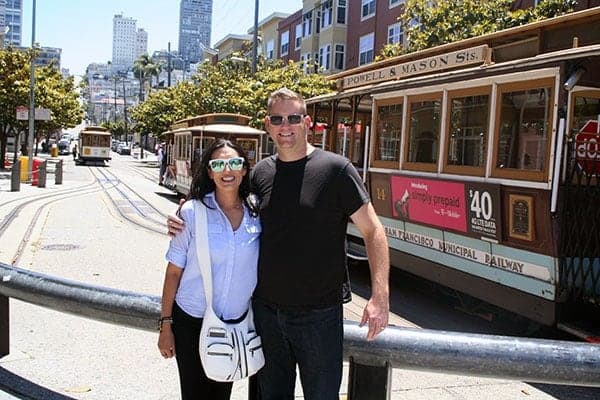 You could probably sum me up as an animal-loving, sparkle-obsessed, nutrition nerd. When I'm not working at my full-time job, doing school work, or trying out new recipes for my blog, I enjoy running, reading teen fiction, watching reality television (The Bachelor anyone?), and planning my next vacation.
I also love spending time with family and friends, especially my husband, Matt, and our sweet shih tzus – Firenze and Sophie. My husband and I enjoy watching sports together (soccer is our favorite) and I'm also obsessed with the Miami Dolphins. Matt and I try to make time to travel as much as possible. We love immersing ourselves in different cultures while trying to find some fun vegan food along the way.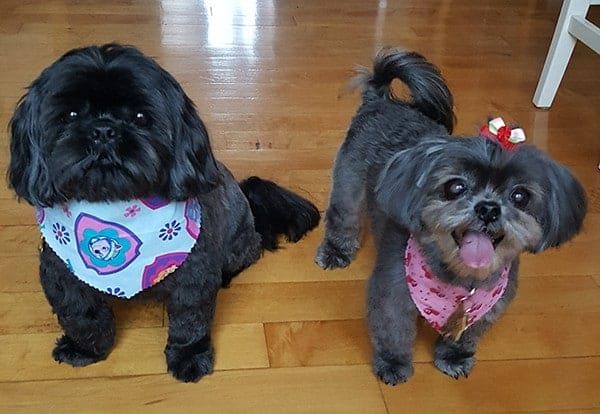 Didn't get enough of me yet lol? Feel free to contact me if you have any questions or get to know more about me through some of my favorite posts and find out more about my VNutrition site here!
Education
I'm obtaining my Master's Degree in Nutrition from the University of Bridgeport. I am learning clinical and evidence-based nutrition from a functional medicine perspective. As a nutritionist, my focus will be on a client's whole-body wellness and I will approach nutrition from a whole foods perspective. 
I received my bachelor's degree from St. Joseph's University and my MLIS degree from Rutgers University. Once I graduate with my MS from the University of Bridgeport and finish my nutrition internship, I am planning on obtaining the certification to be a Certified Nutrition Specialist (CNS). I am also a Certified Holistic Health Coach from the Institute for Integrative Nutrition.