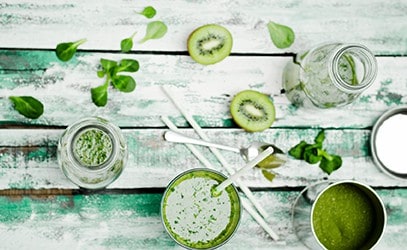 Transitioning to a vegan diet can be a little overwhelming at first so I started VNutrition to help others needing a little extra help. I want to demonstrate that following a healthy plant-based diet can be tasty as well as good for you.
Maybe you're a  new vegan that's looking for guidance to get started. Or a seasoned vegan searching for healthier plant-based recipes. Or maybe you're an omnivore wanting to add some plant-based meals into your week. No problem! I've got you covered! I love sharing helpful resources for those interested in forming better nutritional habits by adopting a diet full of veggies.
Although my recipes are all plant-based and I follow a vegan lifestyle, everyone is welcome here!
I'm not someone who criticizes others. I think veganism should be positive and I believe that being too restrictive or putting people down kills motivation. I try not to push my beliefs on anyone but do my best to live a caring life and be supportive of those who are interested in determining if a plant-based life is for them. I'm happy when people introduce even a few vegan meals to their lives and I encourage everyone to add more veggies to their diet for their health.
I believe that we literally are what we eat so food has a powerful effect on every cell of our bodies. Nourishment with whole foods and an abundance of veggies helps us feel, look, and live vibrantly. I'm passionate about and experienced in the vegan lifestyle and enjoy creating and sharing delicious and simple plant-based recipes. Some of my favorites are below. I try not to get too complicated so that anyone can make them.
Feel free to contact me if you have any questions or are interesting in working with me. Check out more about me here.