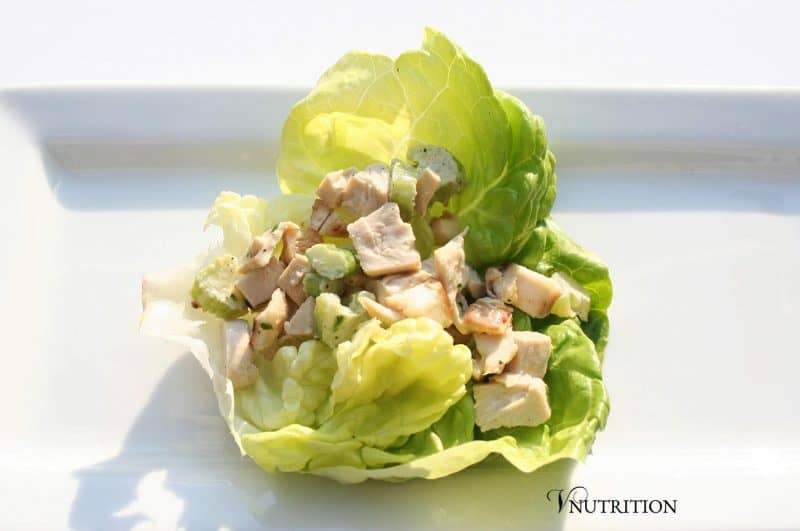 Today I'm sharing a quick recipe that I made over the weekend- my Chicken-less Lettuce Wraps. I had class again this past Saturday which means lots of driving and rushing around. I try to prepare my meals the night before whenever I have class but I was so tired Friday that I didn't feel up to it. This in turn made me late on Saturday morning because I had to rush to find something to eat. I found some Beyond Meat Chickenless strips when I was scrounging around for something to make for lunch. I cut those up with a few other ingredients and made lettuce wraps.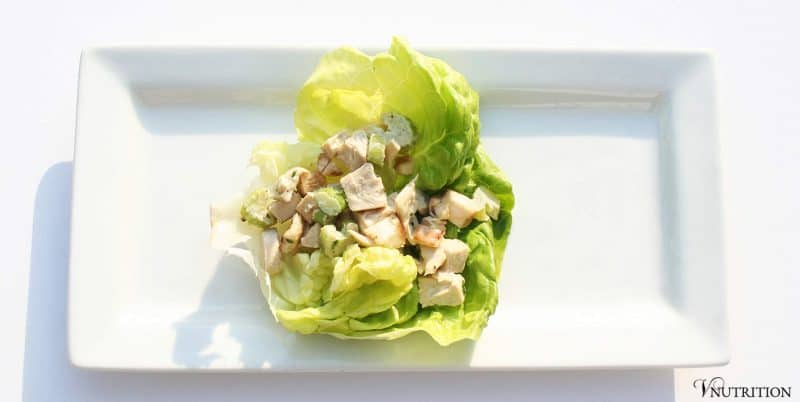 Chicken-less Lettuce Wraps
Ingredients
1 cup meatless chicken, chopped*
1 tablespoon vegan mayo
1/4 cup chopped celery
squeeze of lemon juice
salt and pepper to taste
lettuce leaves, I used bib lettuce
Directions
Mix all the ingredients together and then add as much as you want to lettuce leaves.
*I used Beyond Meat chickenless strips but Gardein chick'n scallopine would work as well.
Are you making anything for Meatless Monday?
What items do you have on hand for when you're in a rush?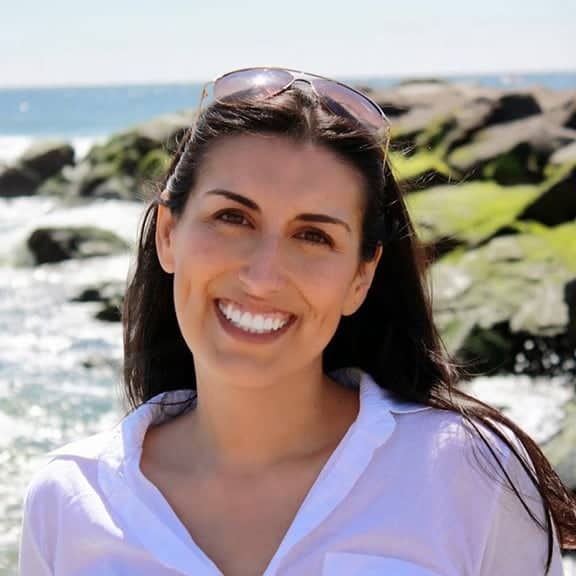 Mary Ellen Valverde MS, CNS, LDN is a Licensed Nutritionist and Certified Nutrition Specialist helping clients thrive on a plant-based diet. Through her functional nutrition coaching, Mary Ellen offers a completely holistic and science-based approach to designing a healthy, plant-based life.
When she's not working with clients or creating new meals for her blog, you can find Mary Ellen doting on her two rescue shih tzus, creating the perfect vegan mac & cheese, or exploring the world with her husband.