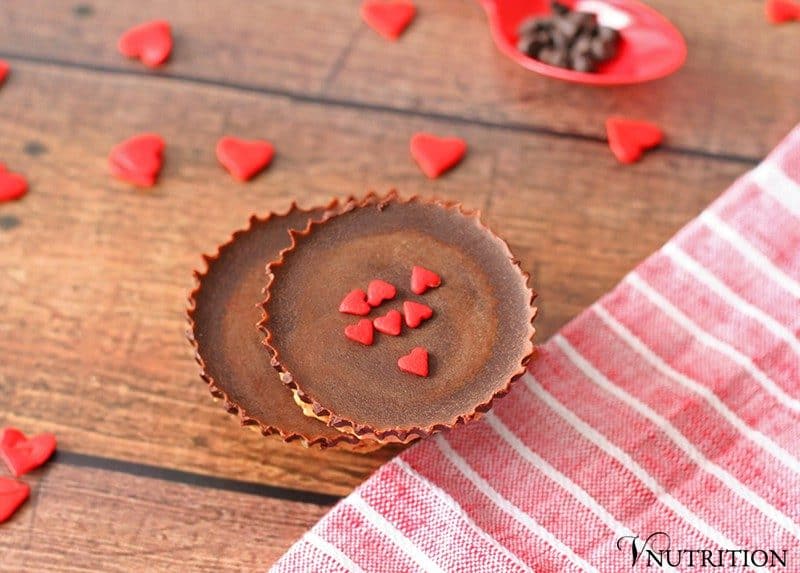 Valentine's Day is only a week away! This year I wanted to do something special for Matt because he stuck with Veganuary all last month.
Some of Matt's favorite treats are peanut butter cups. He hasn't bought any for a while (or we'll buy the Justin's brand which are vegan) so I thought it would be a nice idea to try to make him some from scratch.
I tried to keep his present a surprise but it was very cloudy when I was taking pictures yesterday so I had to move my whole set up to the living room to get more light. There was no hiding 4 feet of picture craziness so Matt got his present early.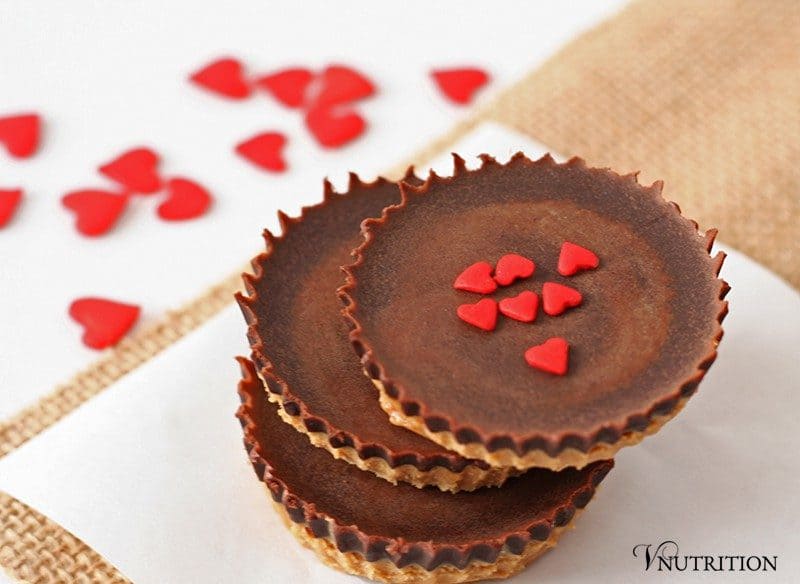 I wanted to make the chocolate part rich and creamy so I thought I would use some coconut butter, however, I forgot that I finished the jar last week. I looked around for something to replace it with and I found cacao butter that I forgot I had.  The recipe actually turned out really well.
These peanut butter cups are healthier than ones you'd purchase because they don't use much sugar (only 1 tsp for the whole recipe) plus cacao powder is an antioxidant and a good source of magnesium and iron.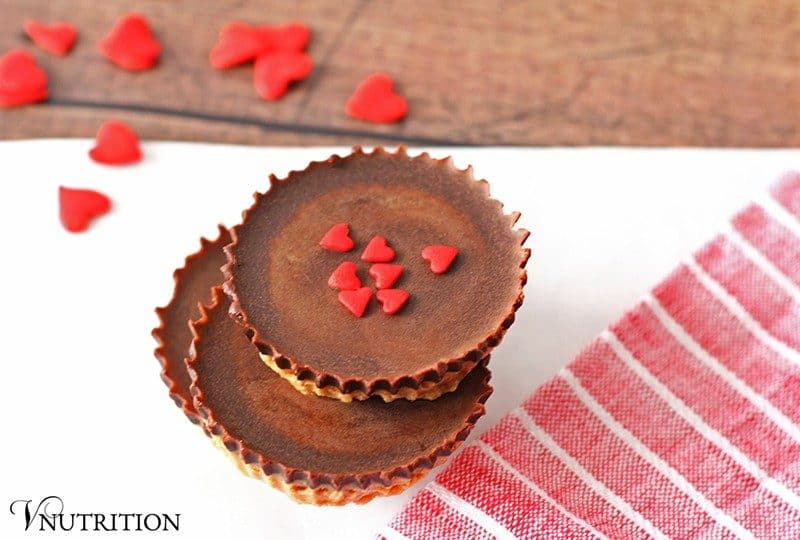 I recommend keeping the cups in the freezer or the fridge because  the peanut butter part did melt a bit after I had them out of the fridge for a bit. I'm actually thinking of doubling the chocolate part of the recipe and having the chocolate both on the bottom and top of the peanut butter next time. It would be another step but I think it would be worth it so there's less melting at the bottom.
These dark chocolate peanut butter cups are a tasty chocolate indulgence.
Click To Tweet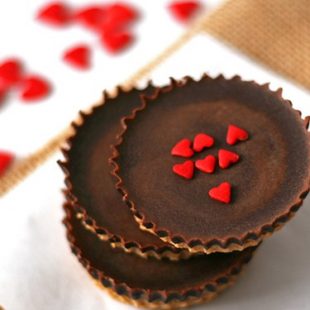 Dark Chocolate Peanut Butter Cups
Ingredients
For PB Layer:

1

C

peanut butter

1

TB

coconut oil

For Chocolate Layer*:

1/2

C

cacao/cocoa powder

1/4

C

cocoa butter

1

TB

coconut oil

1/2

tsp

vanilla extract

1

tsp

of sweetener

(I used coconut sugar)

1/4

tsp

sea salt

(optional)

Toppings: little candy hearts

, nuts, chopped fruit...
Instructions
Using a double boiler (or glass bowl on top of a boiling pot) mix peanut butter and coconut oil.

Once melted, add this to the bottom of your cupcake wrappers. I put the cupcake wrappers in a muffin pan to keep them all together. Put muffin pan into freezer for about 15-20 mins for the peanut butter to harden.

Use the double boiler (or glass bowl on top of a boiling pot) to mix the rest of the ingredients together. Once melted, add the chocolate mixture on top of the peanut butter and add toppings.

Place the muffin tin back in the freezer for about a half hour until the chocolate hardens.

I recommend keeping the cups in the freezer or refrigerator until you are ready to eat them.