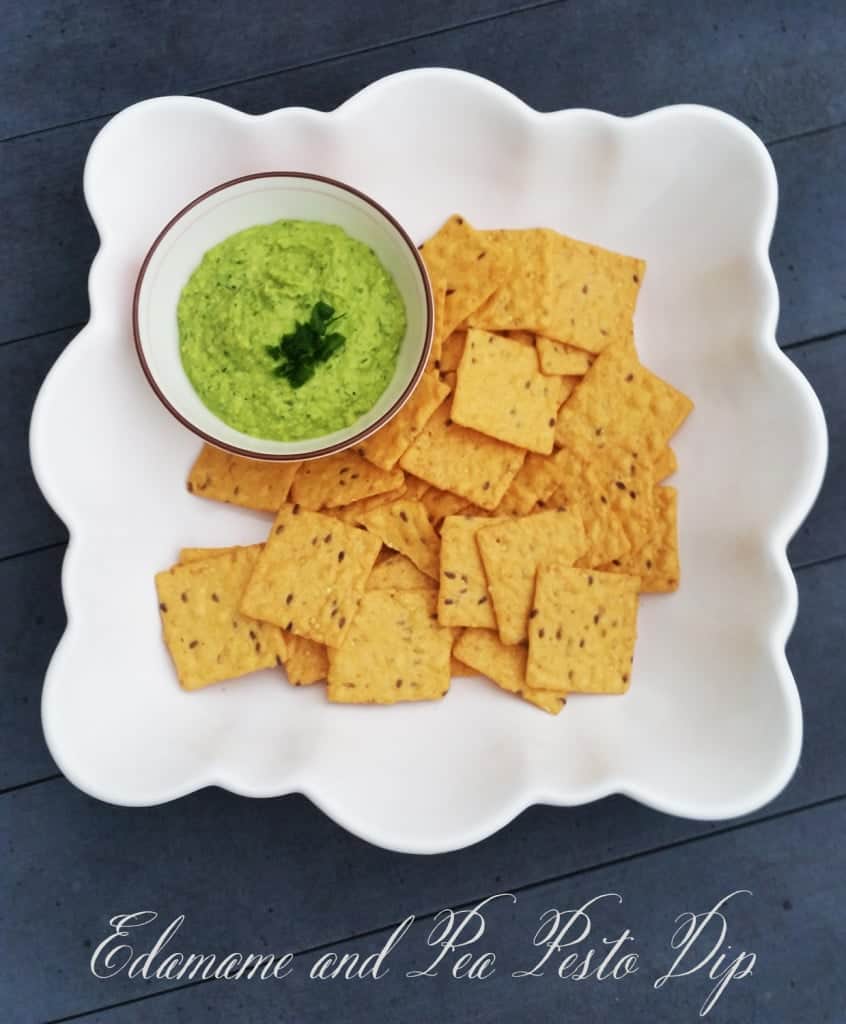 I'm always looking for new dips to make as a snack. I get into work about 7am each day and have a small breakfast when I arrive but I'm usually hungry again around 10:30. Having some dip with fresh veggies always keeps me full until lunch.
I also like to have a dip around the house for after work if I'm hungry before dinner. This fills me up so I'm not snacking when I'm cooking and then I don't overstuff myself at dinner either.
I like to make my own dips so I can control the quality of the ingredients. This time around I chose organic non-GMO edamame and peas for my base and I thought they would mix nicely with a fresh spinach pesto.
Edamame has 17g of protein per cup and is a great source of dietary fiber and vitamins.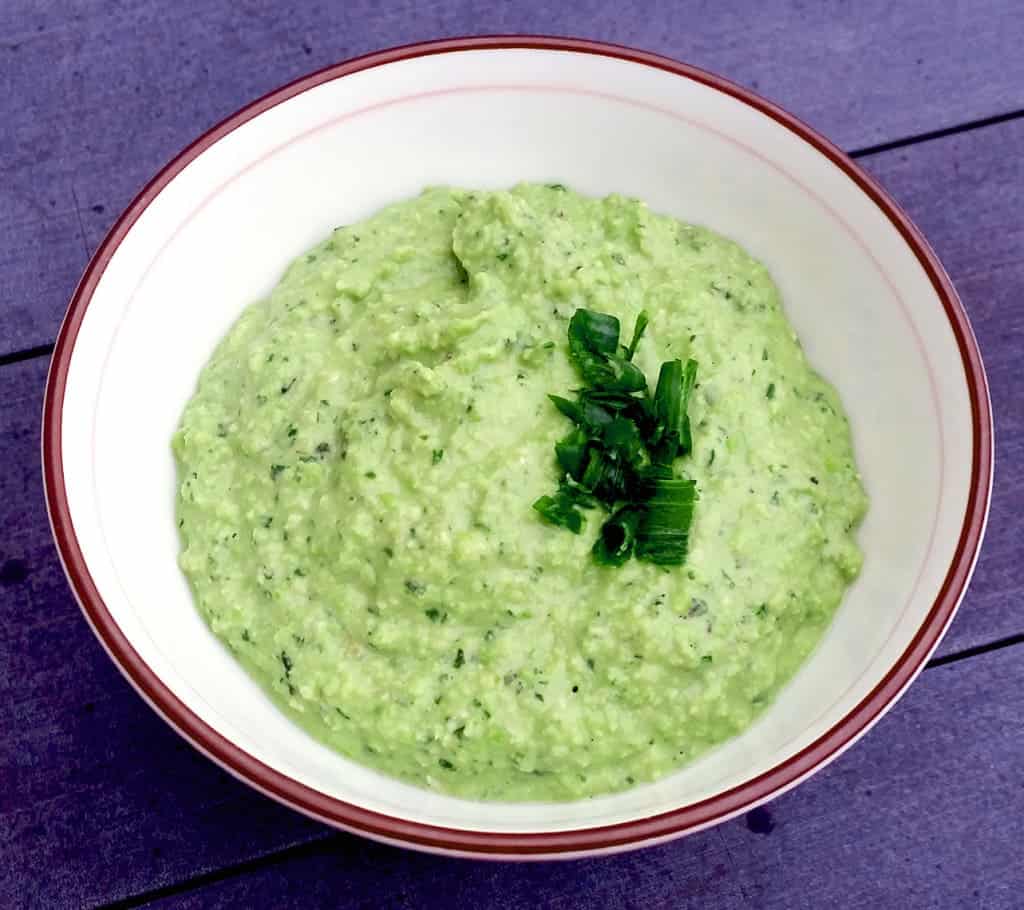 Edamame and Pea Pesto Dip
Pesto Ingredients
2/3 c packed basil
1 c spinach
1/4 c pine nuts
1/2 c veggie broth
1 cup spinach
1/4 c extra virgin olive oil
Dip Ingredients
1/4 – 1/2 c veggie broth
3 tb nutritional yeast
1 cup peas
1 c edamame
1/4 ts garlic powder
1/4 ts onion powder
2 tb fresh squeezed lemon juice
1 tb apple cider vinegar (optional)
salt and pepper to taste
Add pesto ingredients to a food processor and mix. Once processed, move to a bowl and set aside.
Add 1/4 cup veggie broth and the rest of the dip ingredients to the food processor and mix until mostly smooth. If it is too thick, add more veggie broth.
Pour the pesto back into the food processor with the dip and mix a bit to combine.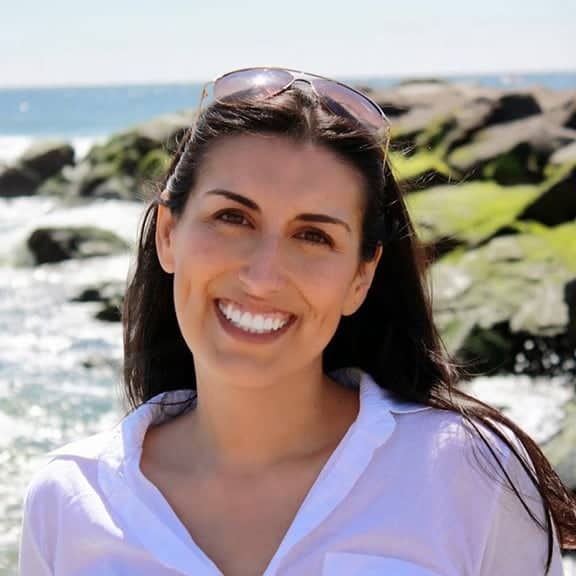 Mary Ellen Valverde MS, CNS, LDN is a Licensed Nutritionist and Certified Nutrition Specialist who helps vegans find ways to make mealtimes easier (and healthier).
When she's not creating new recipes for her blog, you can find Mary Ellen doting on her two shih tzus or exploring the world with her husband.