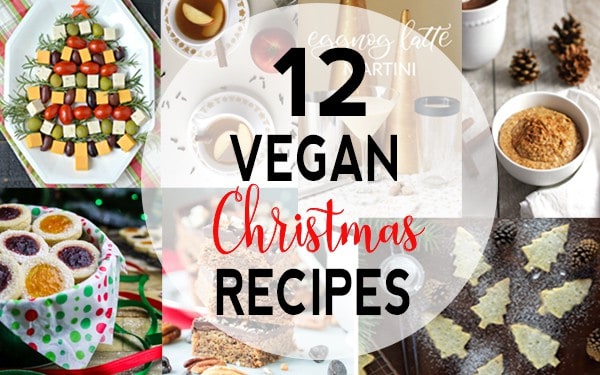 Who doesn't like to relax around the holidays watching Christmas movies and celebrating with festive snacks and drinks? I know I do!
This year I asked some of my blogger friends to share some of their Favorite Christmas Movies & Vegan Treats!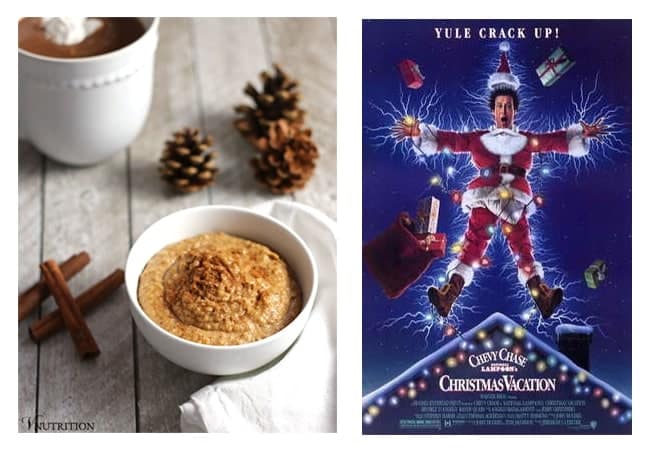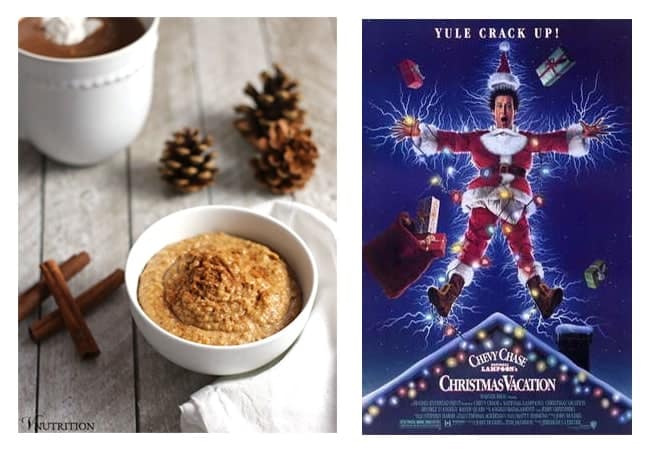 I thought I'd add my favorites before I got started. Matt and I will be digging into my tasty Snickerdoodle Cookie Dip and drinking some Gingerbread Hot Chocolate from Moose Mugs while watching our favorite movie Christmas Vacation.
And now on to my awesome blogger friends: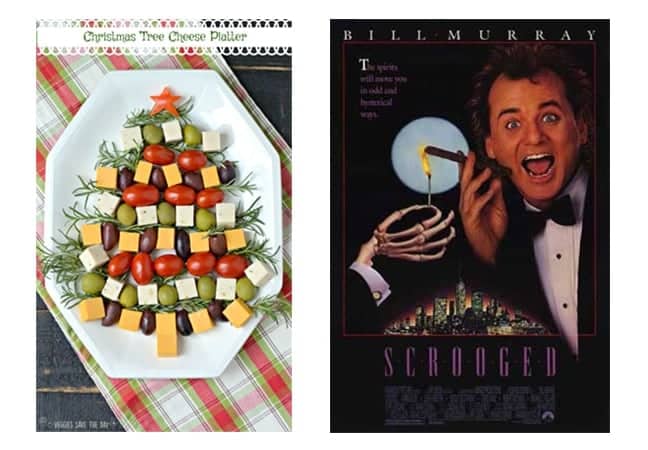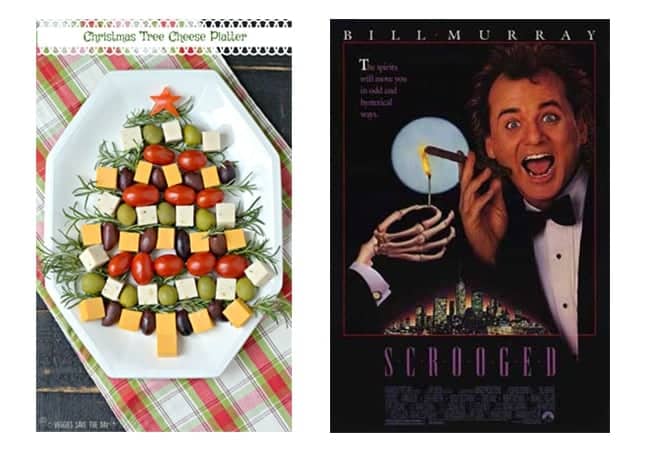 1. Amy from Veggies Save the Day thinks Scrooged is always a fun movie to watch while she's nibbling from her Christmas Tree Cheese Platter! I totally agree! How cute is that cheese tree?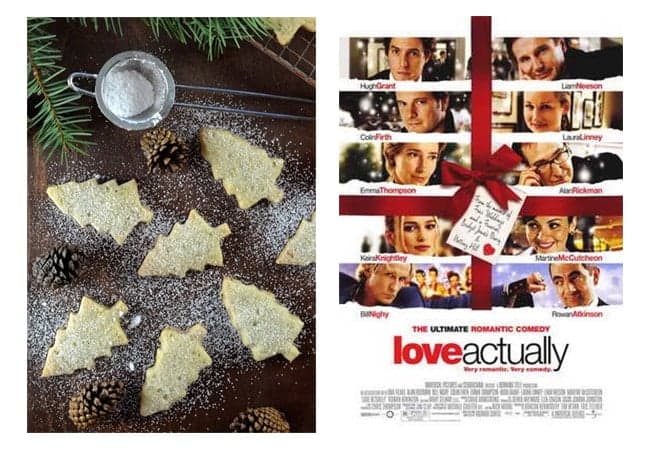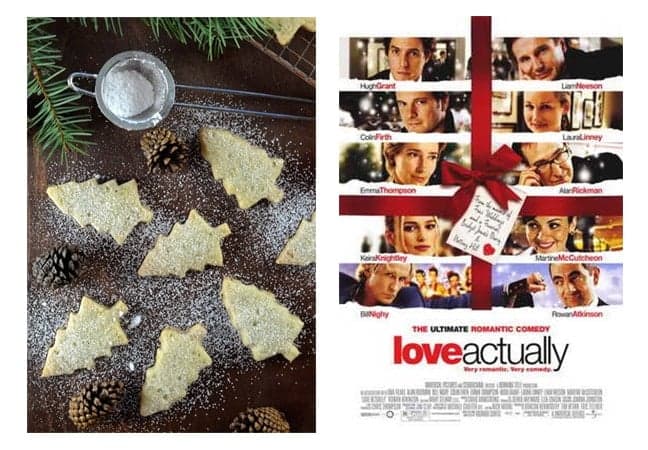 2. Mel from A Virtual Vegan, who is originally from England,  says Love Actually is her favorite Christmas movie and she'll be enjoying it with Yerba Mate Chai tea and her Pine Needle Shortbread Cookies on Boxing Day afternoon. I didn't even know you could eat pine needles – so festive!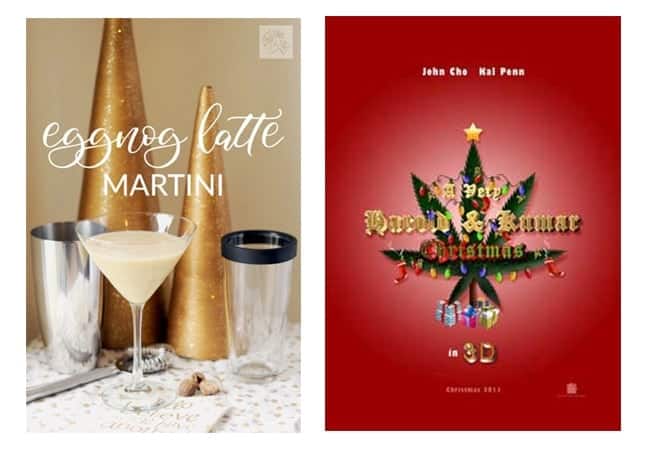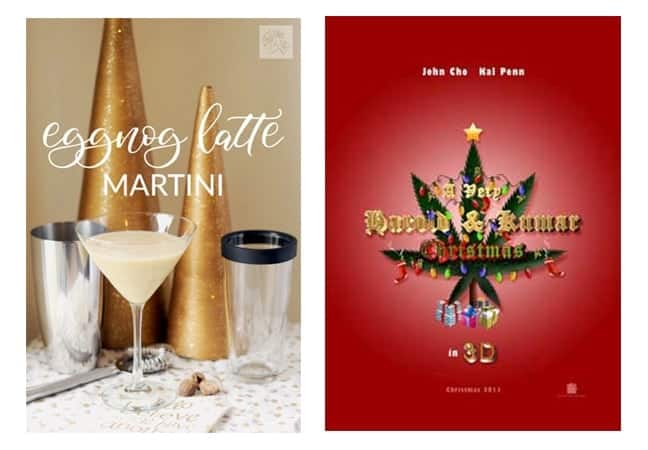 3. Sarah from Fried Dandelions is a girl after my own heart with her treat & movie! She says every year on Christmas Eve, after they finally get the boys to bed, she and her husband watch A Very Harold and Kumar Christmas while they wrap presents until the wee hours of the morning! She has a "few" Eggnog Latte Martinis while they work!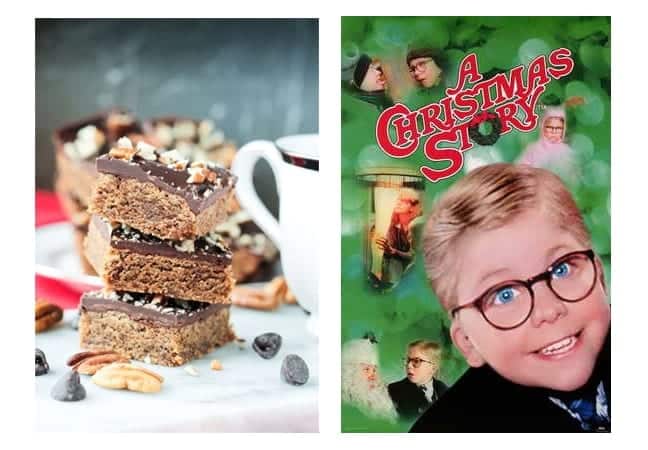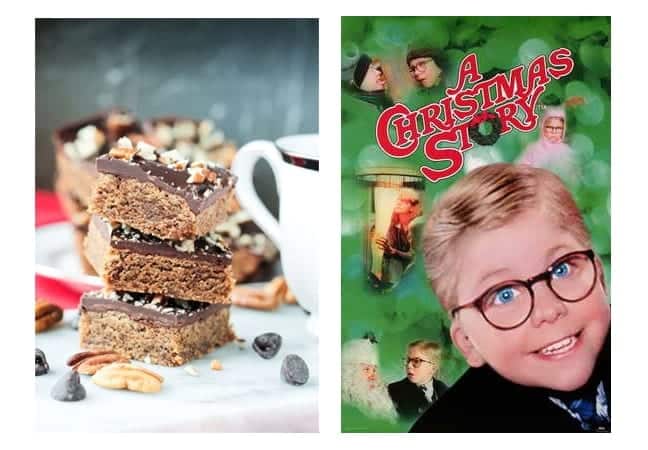 4. Jenn from Veggie Inspired Journey loves to watch  A Christmas Story on Christmas Eve (on repeat!). She'll be doing that while eating these awesome Vegan Toffee Bars, which are a tradition on her side of the family. I watch that movie all night as well!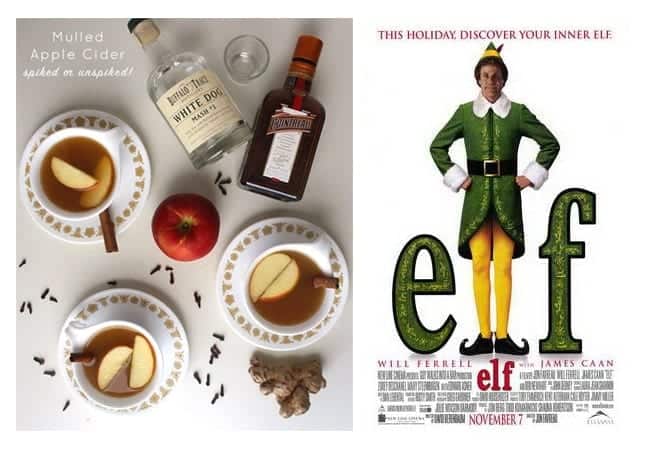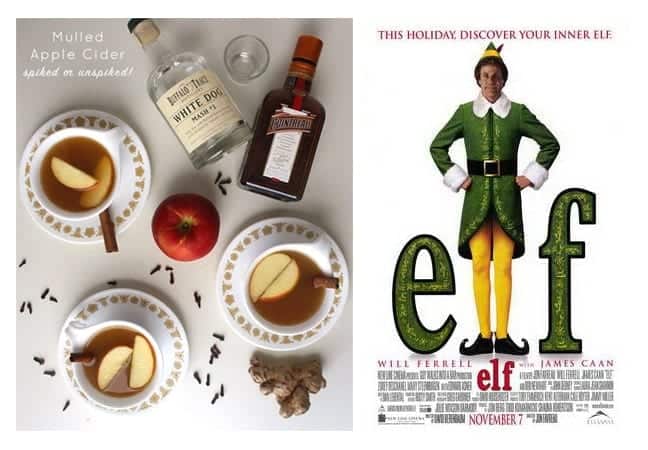 5. Becky from Glue and Glitter says she'll be enjoying her favorite Christmas movie Elf and her Mulled Cider. I'll totally go with the spiked version!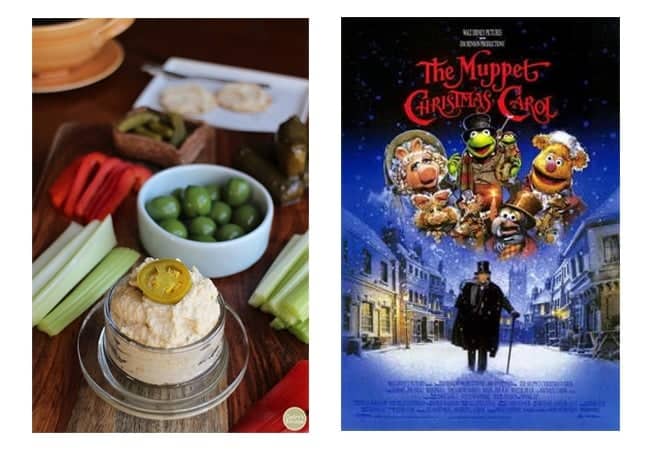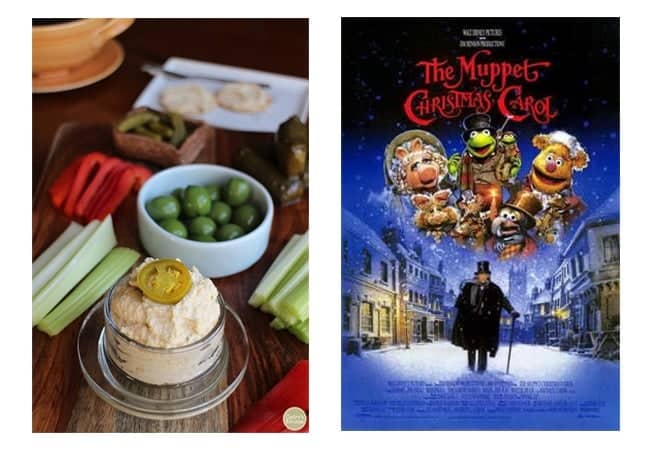 6. Cadry from Cadry's Kitchen says her favorite Christmas movie is A Christmas Carol. She really loves 3 versions of it: the one with George C. Scott, The Muppet Christmas Carol, and Mickey's Christmas Carol. The story speaks to how all of us are capable of change – no matter where we are in life. While she watches, she'll be snacking on crackers slathered with Jalapeno Cashew Cheese. The Muppet version is my favorite!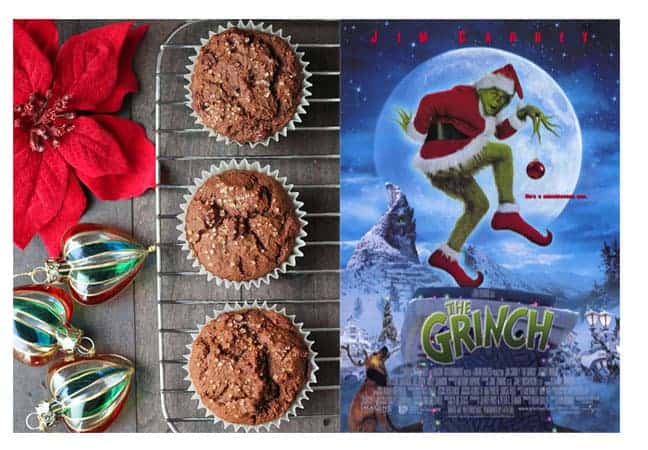 7. Gwen from Delightful Adventures always watches the movie How the Grinch Stole Christmas. She says, "This movie has always been a must watch during the holiday season for me, ever since I was little. I've since carried on the tradition with my kids. We always have festive snacks while we watch, like hot chocolate and Gingerbread Chocolate Chip Muffins or cookies."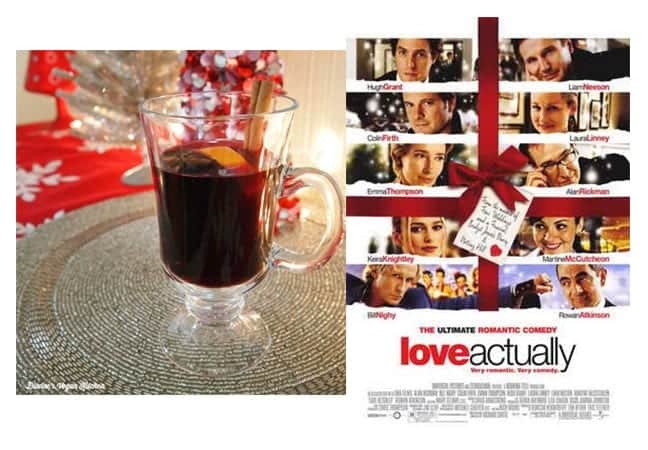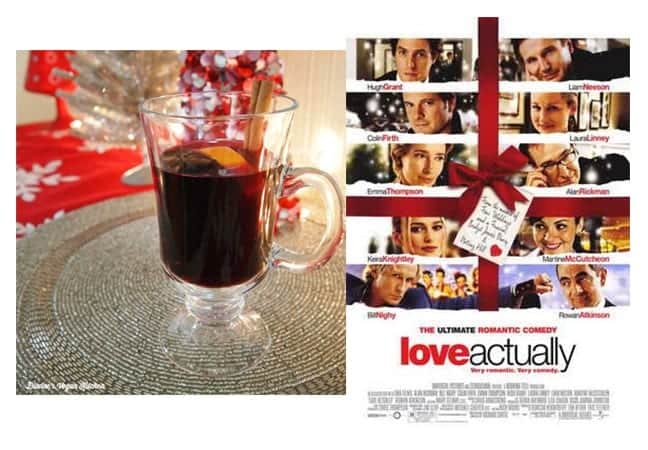 8. Dianne from Dianne's Kitchen favorite movie is also Love Actually. She'll be watching that while sipping on some of her tasty Mulled Wine! I had mulled Christmas wine when when I visited Germany so I'm totally making this to reminisce.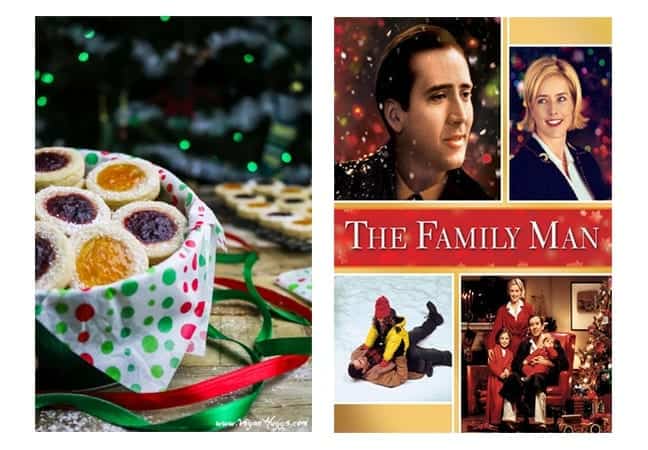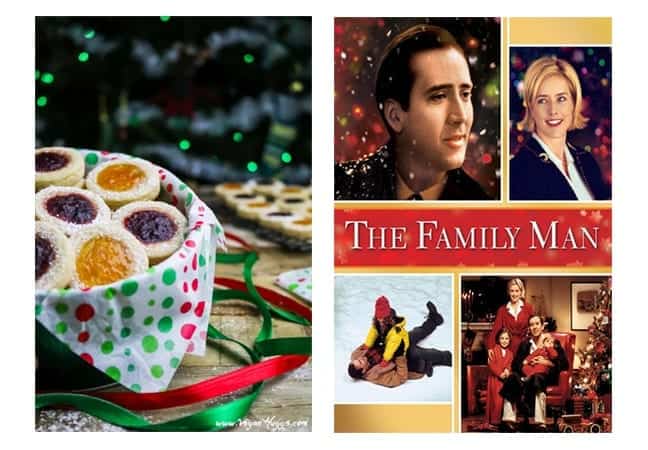 9. My lovely friend Melissa from Vegan Huggs has a big list of Christmas movies, but the one that she loves most is The Family Man. It has a simple, yet powerful message that melts her heart every year. Her and the family will be digging into to her Vegan Thumbprint Cookies! Another movie I haven't seen so another one add to the list before Christmas.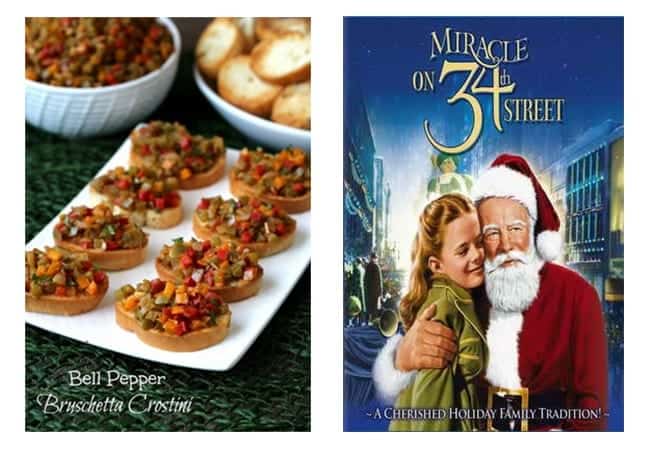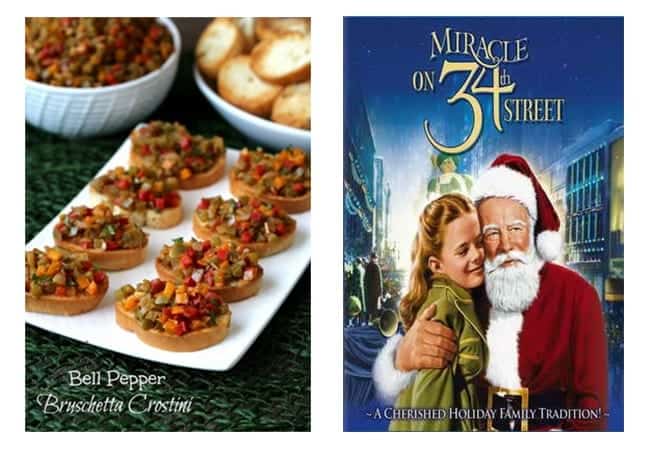 10. Ginny from A Vegan in the Freezer is also a classics lover. Her favorite is Miracle on 34th Street where Natalie Woods is a little girl. She'll be sipping on some wine and enjoying her Bell Pepper Bruschetta Crostini – yum!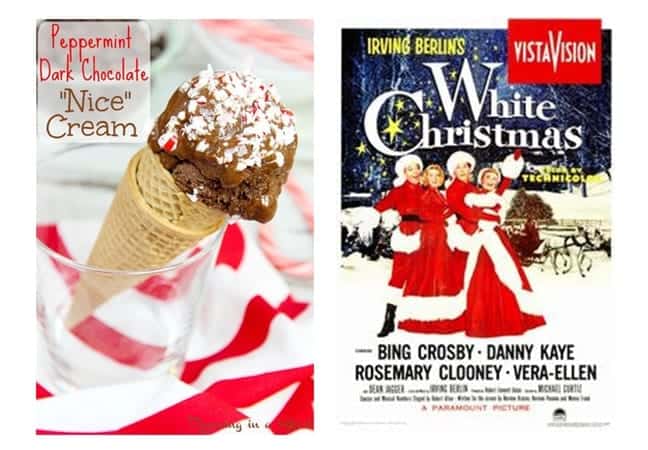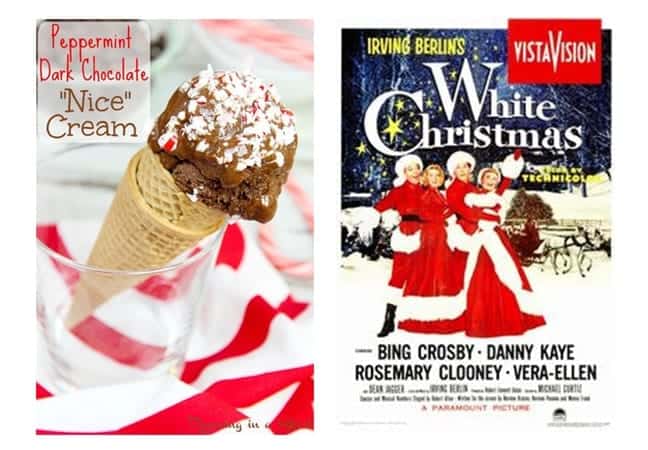 11. Julie from Running in a Skirt says her favorite Christmas movie is White Christmas and she'll be watching with her Vegan Peppermint Ice Cream. I've never seen White Christmas but if Julie says it's good, I'm watching this week!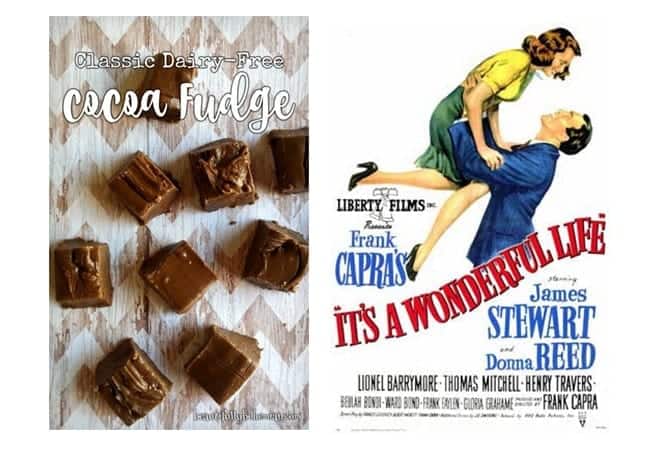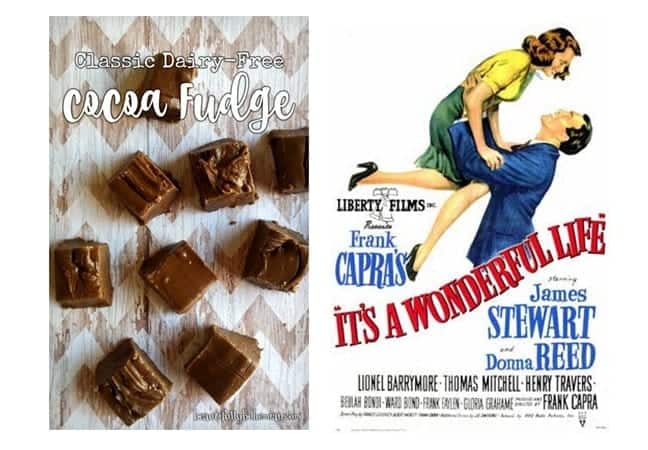 12. I'm going to end with my friend Randi's (Beautifully Bohemian) favorites. She chose her Classic Dairy Free Cocoa Fudge and the movie It's a Wonderful Life. She says "it's a movie that I never want to miss during Christmastime. Having lost friends and family to suicide in the past, the struggle of George Bailey is more than real in our home. Watching this every year reminds me that miracles DO happen, sometimes in a way we cannot even fathom. When I see George transform from stressed father/banker to grateful servant, I can't help but cry every. single. time. Truly we have SO MUCH to be grateful for, even if our paths take a different turn than expected. Our lives, no matter how hard at times, are gifts to be honored each and every day. May you have a beautiful and blessed Christmas:)". Thanks so much Randi for your beautiful words!
A big thanks to all my blogger friends for sharing a part of their Christmas celebrations with us!
[clickToTweet tweet="12 tasty Christmas Recipes & Favorite Christmas Movies from #vegan bloggers! #veganChristmas" quote="12 Christmas Recipes & Favorite Christmas Movies from vegan bloggers!"]
What about you? What are your Favorite Christmas Movies & Vegan Treats? 
*All movie pictures from Movie Poster Shop.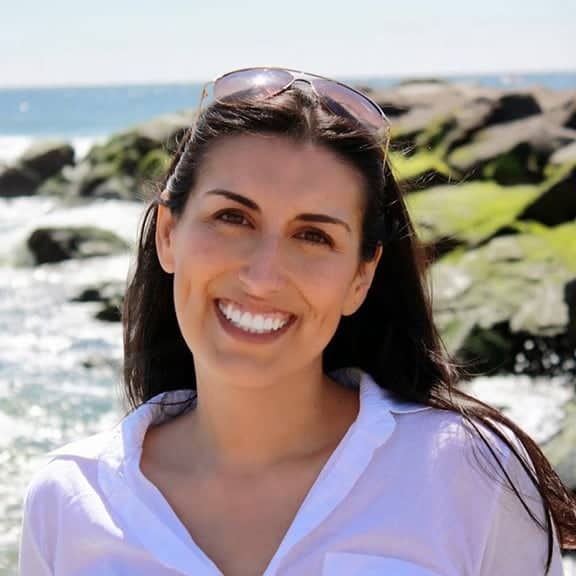 Mary Ellen Valverde MS, CNS, LDN is a Licensed Nutritionist and Certified Nutrition Specialist helping clients thrive on a plant-based diet. Through her functional nutrition coaching, Mary Ellen offers a completely holistic and science-based approach to designing a healthy, plant-based life.
When she's not working with clients or creating new meals for her blog, you can find Mary Ellen doting on her two rescue shih tzus, creating the perfect vegan mac & cheese, or exploring the world with her husband.