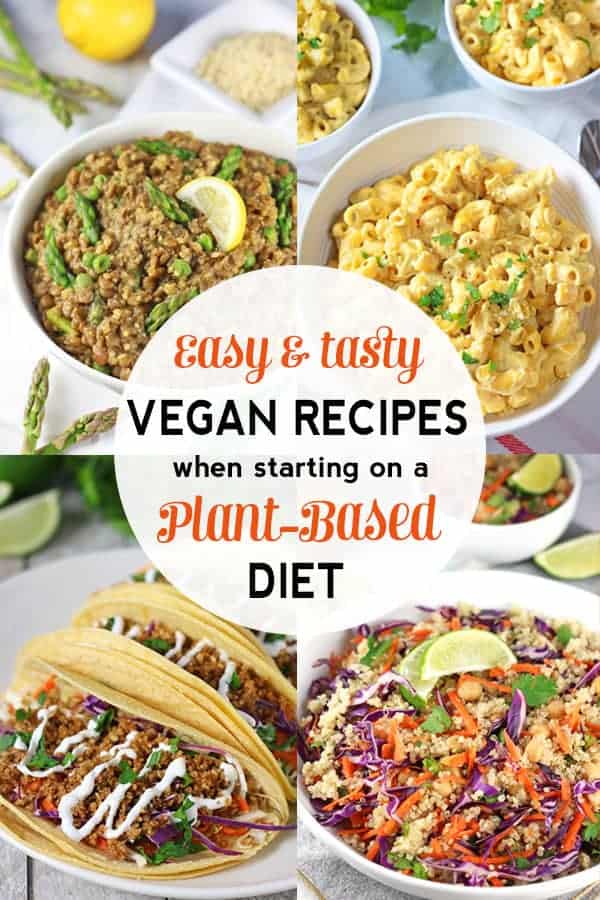 These are some of the most popular recipes on my site and are perfect for anyone starting out on a plant-based diet.
They're healthy as well as gluten-free for anyone out there having a gluten restriction (like me).
The recipes are easy to make without too many "newly vegan" sort of ingredients (besides nutritional yeast).
You can check out my favorite essentials that I cook within my vegan kitchen staples post.
These easy for Tofu Crumbles have become a staple for me. They're so versatile and can be made in the oven, on the stovetop, or in an air fryer. It's a great vegan meat substitute in tacos, bowls, chili, wraps, and more!
Check out this recipe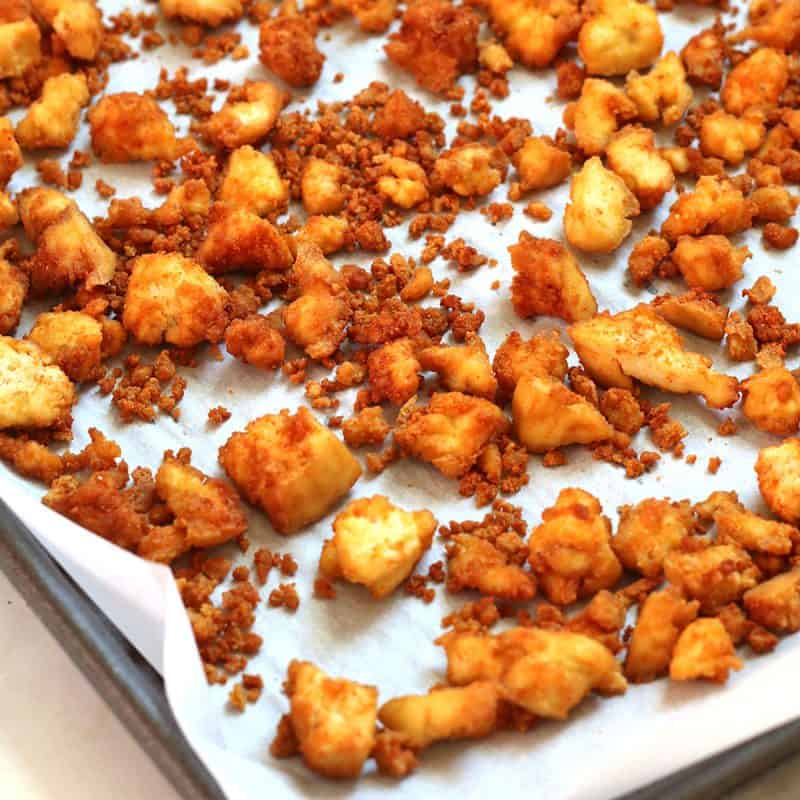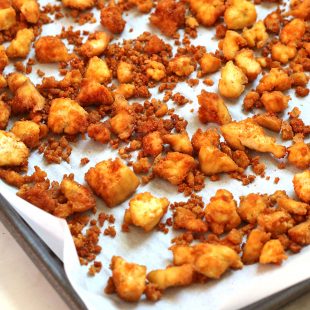 You won't miss the dairy one bit in this creamy Vegan Mac and Cheese. The sauce is made creamy with cashews. It's so easy - just blend everything together and pour on pasta.
Check out this recipe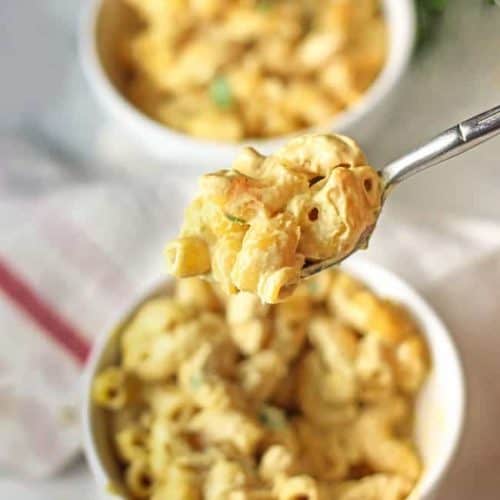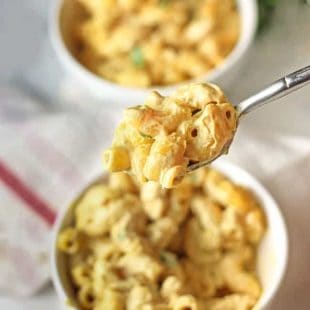 Thai-Inspired Quinoa Salad
This easy salad covered in peanut dressing is perfect for lunch or a refreshing dinner. It can be tossed together in minutes if you pre-cook the quinoa.
Check out this recipe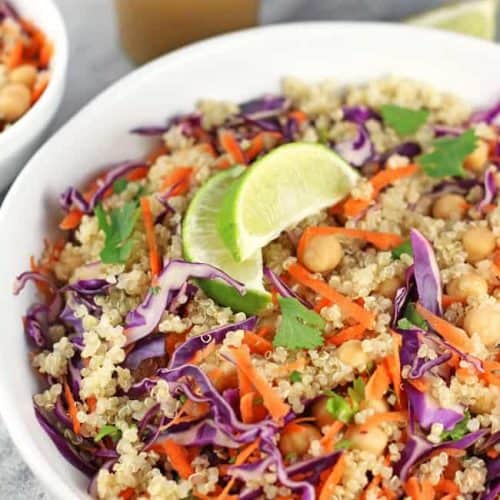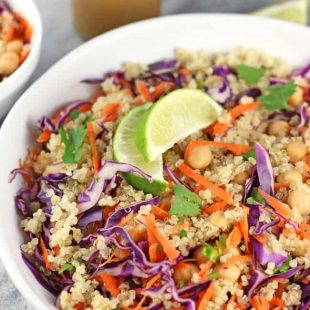 Peanut Butter & Chocolate Overnight Oats
These overnight oats are easy to make and are a great protein-packed option for a tasty breakfast. Pre-make a few batches at once so mornings aren't as hectic.
Check out this recipe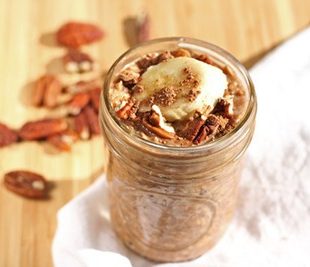 Green Bean & Tofu Stir Fry
This easy stir fry comes together quickly and tastes like takeout - without all the MSG, refined oil, and sugar you'll get when ordering.
Check out this recipe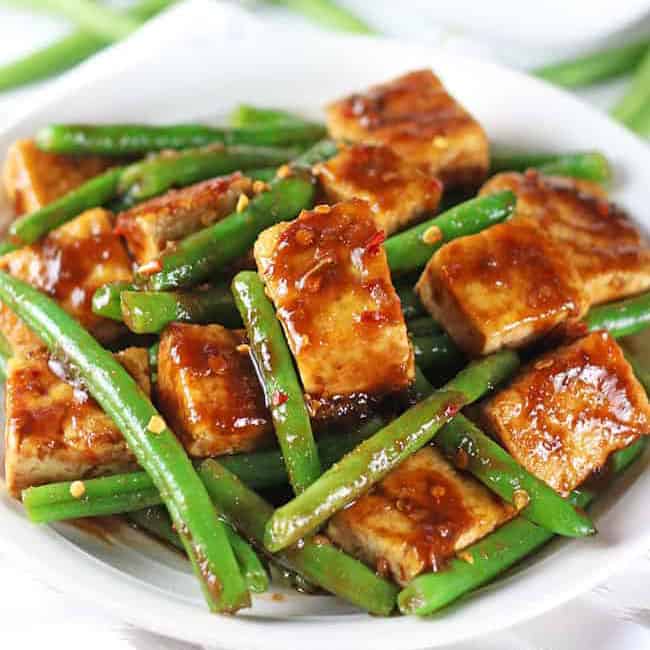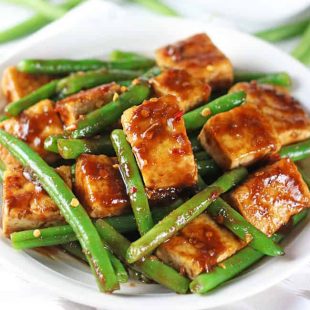 Walnut Meat Tacos
There's no cooking for this recipe. All you'll need is a food processor to ground up the walnut "meat". Have a tasty meal on the table in no time!
Check out this recipe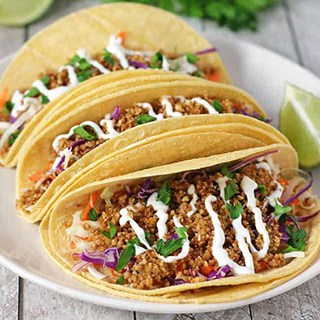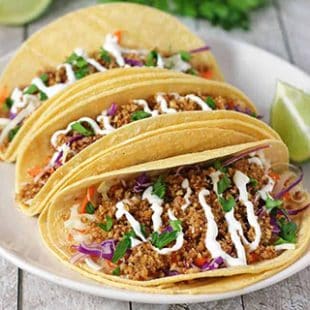 Vegan Bean Casserole
This creamy casserole might not seem all that exciting at first glance, but believe me, it sure is tasty. It's full of veggies, beans, and brown rice and is the best kind of comfort food.
Check out this recipe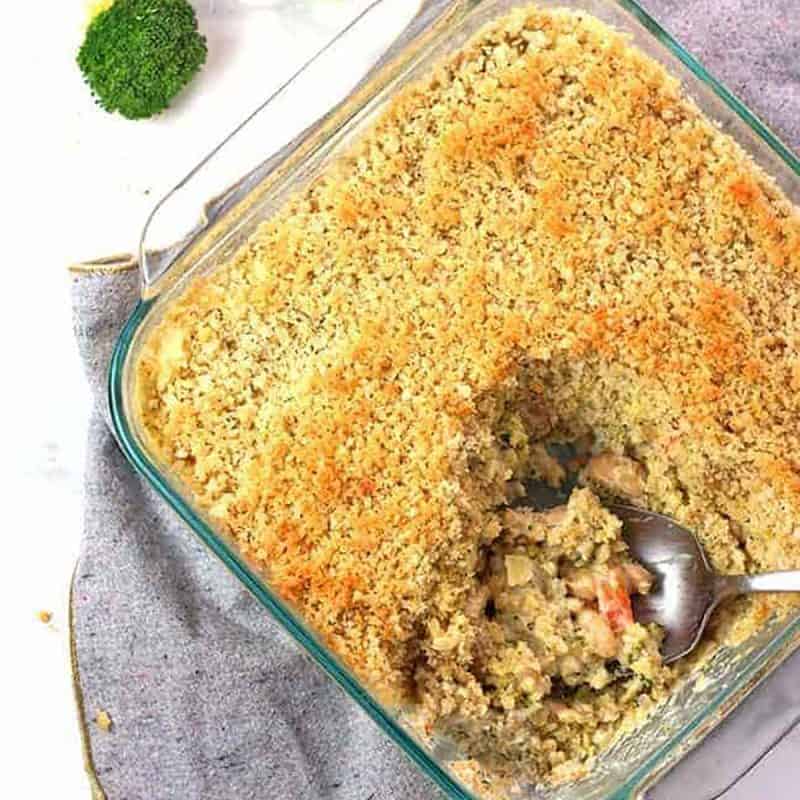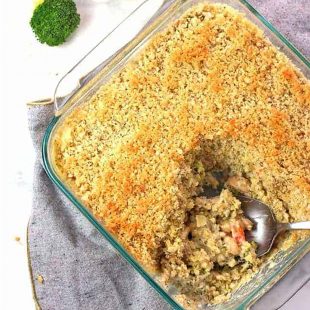 One Pot Lemon Pasta
How much easier can it be to throw everything in a pot and have a meal ready in about 15 minutes? The pasta is cooked with peas, chickpeas, leeks, and spinach for a delicious and quick vegan dish.
Check out this recipe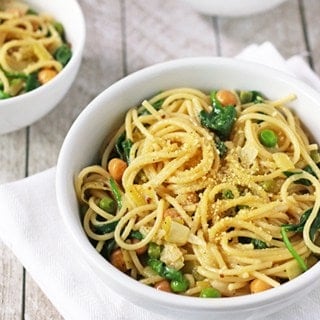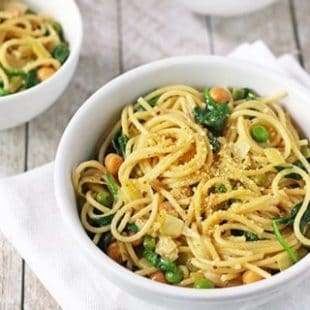 Creamy Roasted Tomato Soup
This is another recipe that might not look all that fancy but it sure is tasty. I've had so many people tell me this is one of their favorite soups of all time. Roasted tomatoes combine with chickpeas to make it creamy and filling.
Check out this recipe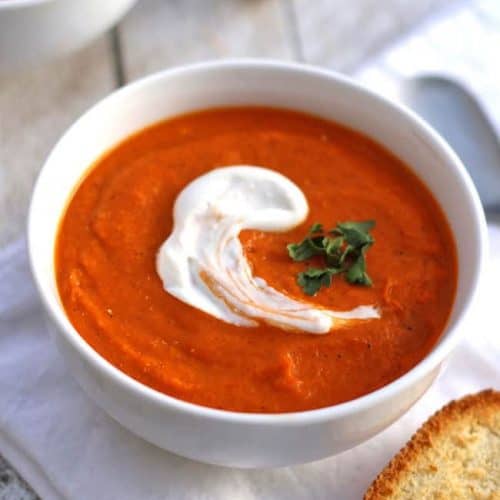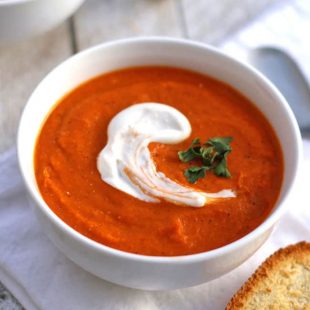 Southwest Quinoa
Have the taste of the southwest on your table in no time with this easy 1-pot meal. This dish includes quinoa, black beans, corn, tomatoes, and avocado for a tasty and healthy meal.
Check out this recipe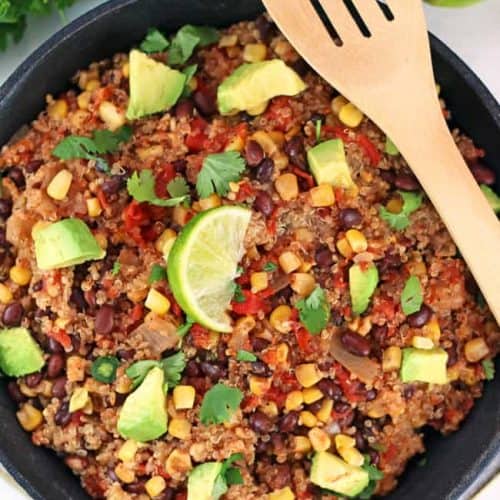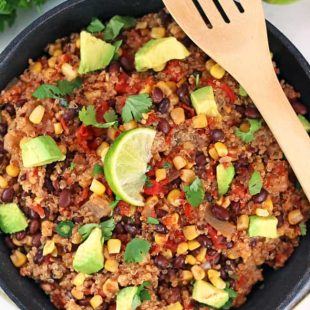 Vegan Parmesan
If you're looking for a cheesy alternative to sprinkle on everything, look no further. This vegan parm is nothing short of magic and is made with 5 ingredients.
Check out this recipe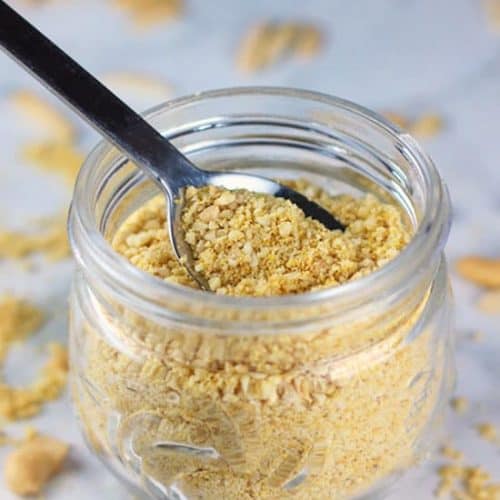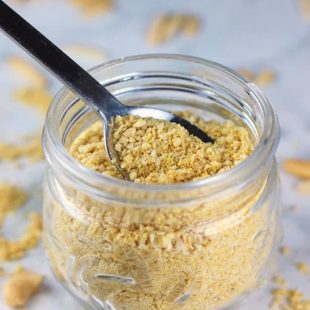 Cookie Dough Protein Balls
When you're in need of a healthy yet sweet snack, you'll want to grab one of these protein balls. They're full of protein and low in sugar for a tasty treat the whole family will love.
Check out this recipe