Looking to get on a healthy path? Thinking about Going Vegan? Want some recipes to get you started? Well then, I have 9 plant based meal ideas for you!
These recipes are easy to make – believe me, I don't want to be spending my whole day in the kitchen. And while 5-hour kitchen sessions are not my thang, home cooking is so important for a healthy lifestyle.
Some other things that make my life easier are meal prep, meal planning, and having some my essential vegan staples on hand.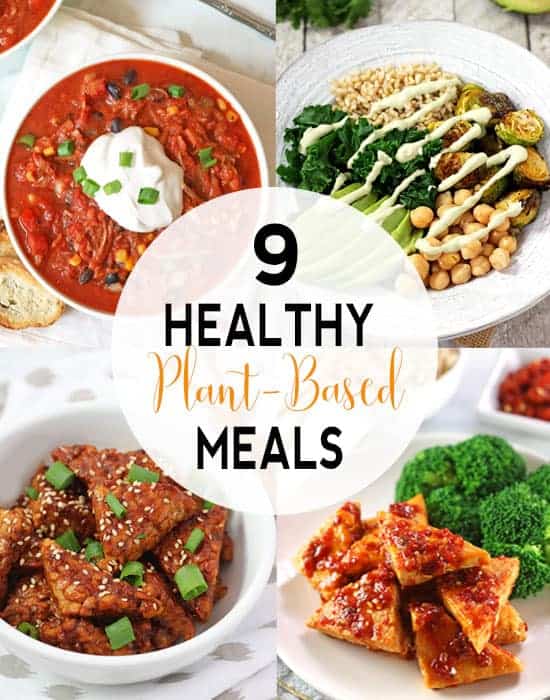 What Does Healthy Mean?
The word "healthy" can mean different things to different people but in general, I use the word healthy to mean mostly unprocessed, whole food dishes.
Not all of my recipes will be appropriate for people needing specific dietary restrictions but in general, they are great for the average person looking for some healthy plant based meal ideas.
So without further ado, here are my recommendations for some healthy recipes you can make for dinner and use the leftovers for lunch the next day!
One Pot / Bowl Meals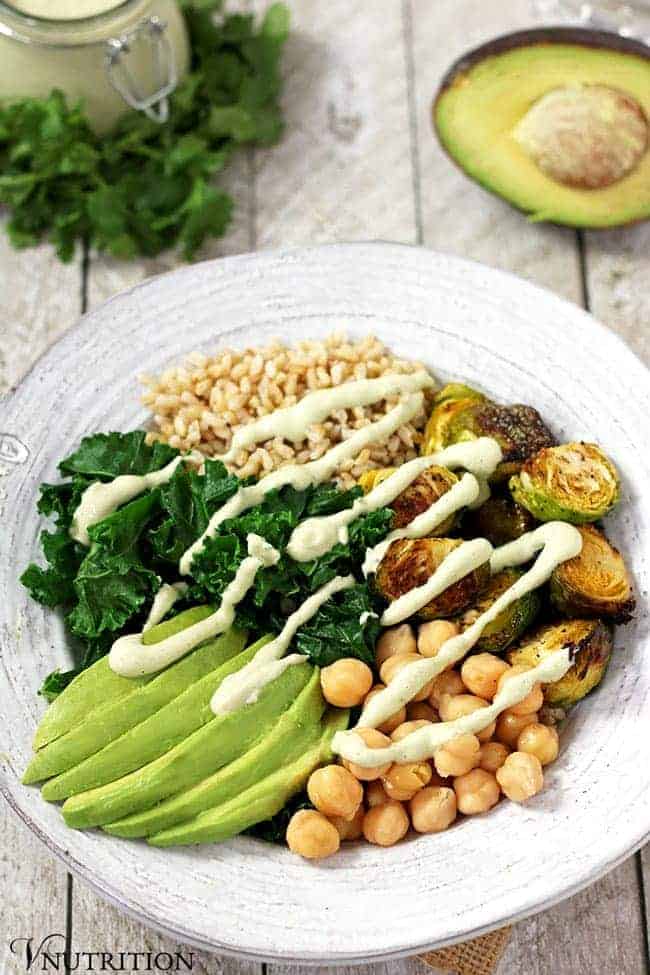 1. This Green Power Bowl with Creamy Cilantro Lime Sauce has everything you need for a nutritious meal: chickpeas for protein, brown rice for whole-grain carbohydrates, avocado for healthy fat, and lots of green veggies for vitamins.
It's so easy to get on the table on a busy night if you pre-cook the rice and Brussels sprouts. I make lots of bowl variations because they are simple if I do some meal prep.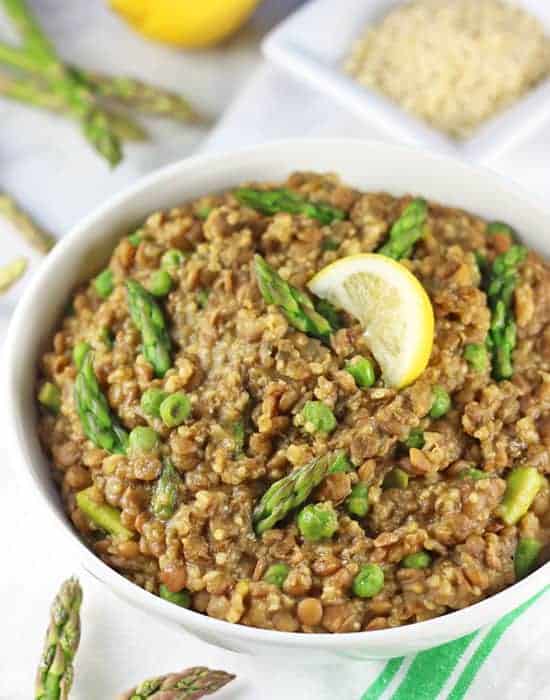 2. This one pot Lentil Quinoa with Asparagus and Peas is a reader favorite because it's easy to make and delicious.
I make this when it's a bit chilly out and I want some healthy comfort food. It totally hits the spot!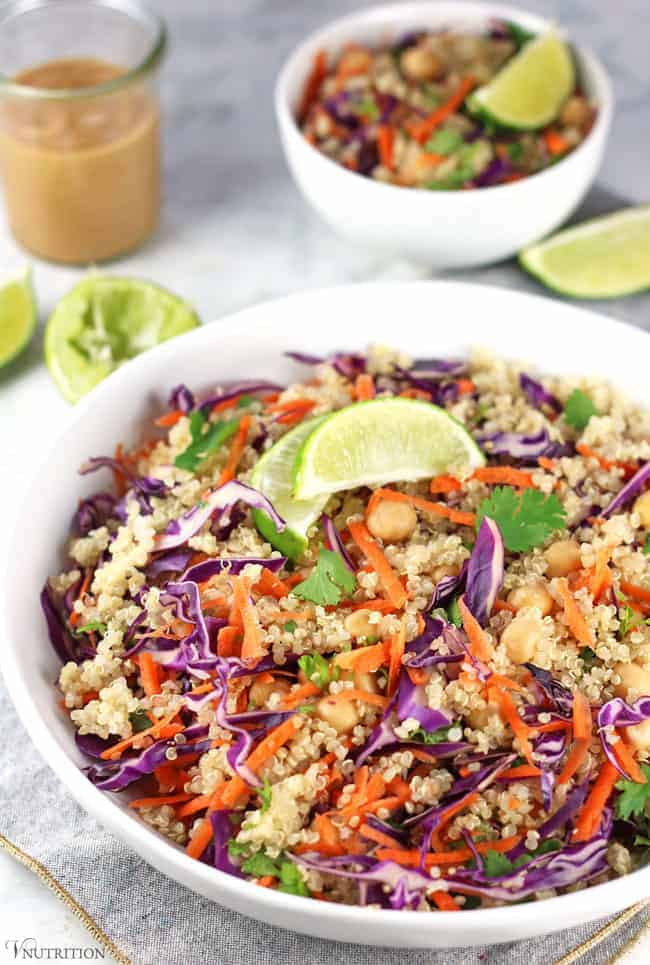 2. My Thai Quinoa Salad is another meal that comes together really easily. I pre-cook the quinoa to have dinner on the table in about 15 minutes.
It's a flavorful dish that's perfect for lunch or dinner. This hearty salad is a delicious option for the whole family.
Protein Packed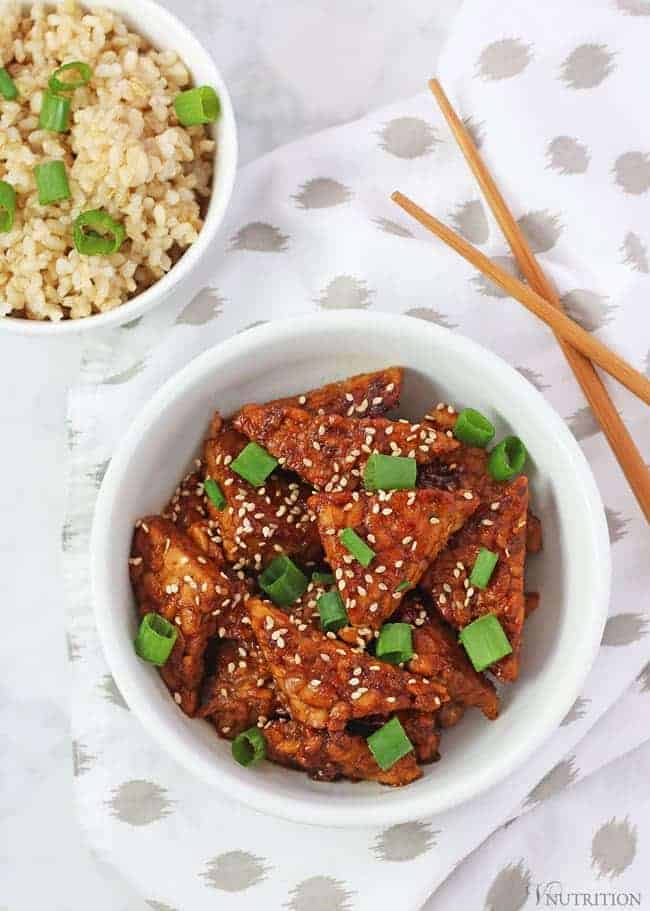 4. The most popular recipe on my site is my Teriyaki Tempeh. It's full of protein and totally delicious!
If you've never tried tempeh before, not to worry, I had no idea what it was either before a few years ago (I explain all about it in the recipe post). And if you've tried it before but haven't enjoyed it, I urge you to try my recipe before completely dismissing it. It's really tasty if you do it right!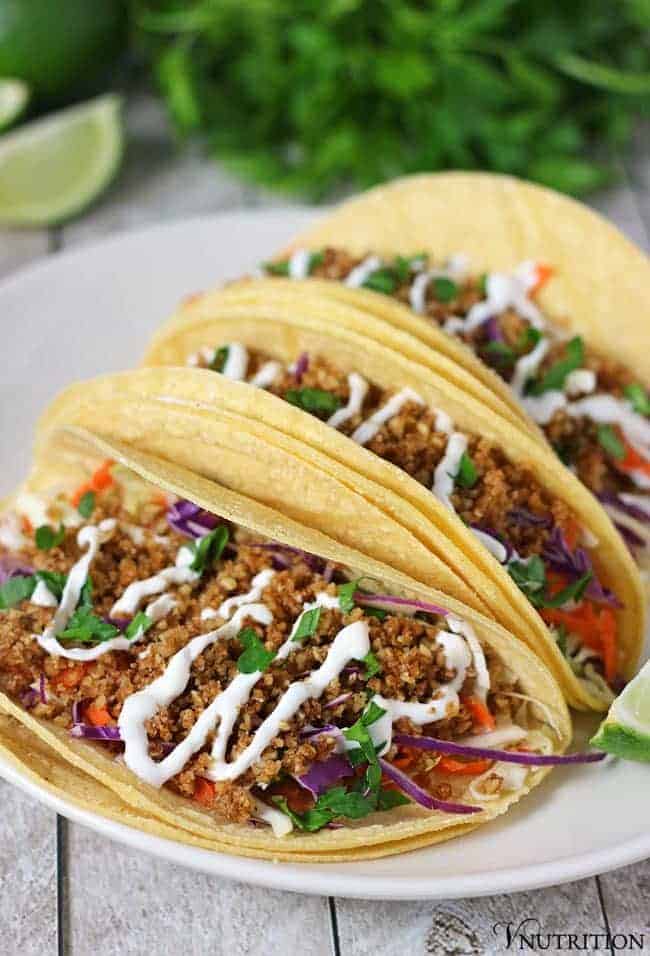 5. Another popular recipe of mine is my Walnut Meat Tacos. These babies are tasty and omnivore approved!
Making the walnut "meat" only takes about 5 minutes so if you get pre-shredded veggies you'll have a healthy meal on the table in no time!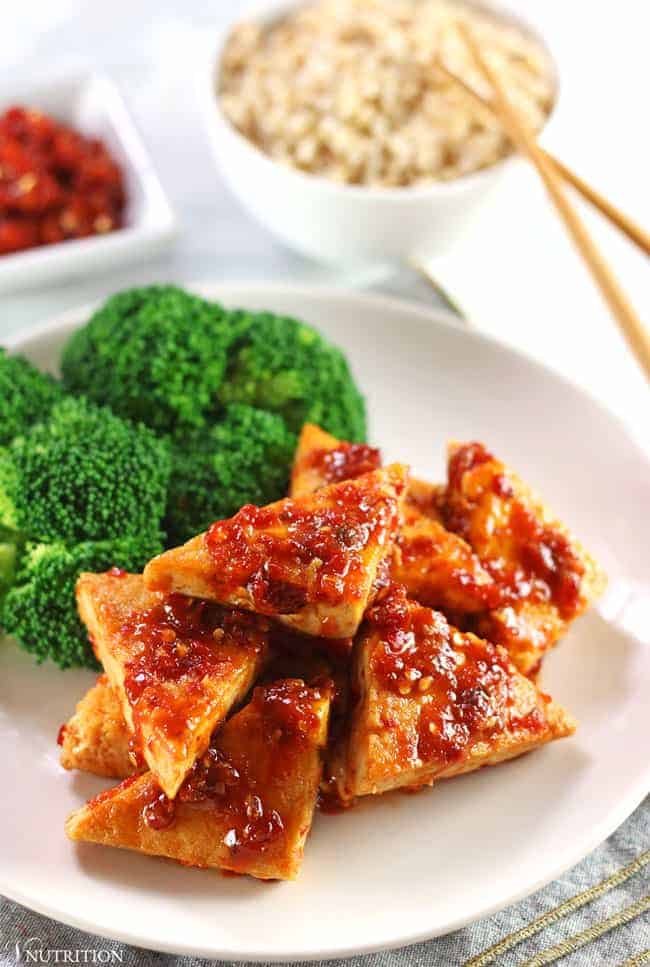 6. This Tofu in Chili Garlic Sauce is for my fellow heat lovers. I've found that people either adore or hate spicy foods. I'm in the former class – anything hot is my jam (just look at how many spicy recipes I make).
Serve this tofu up with some brown rice and broccoli and you'll be good to go!
Gimme Something Warming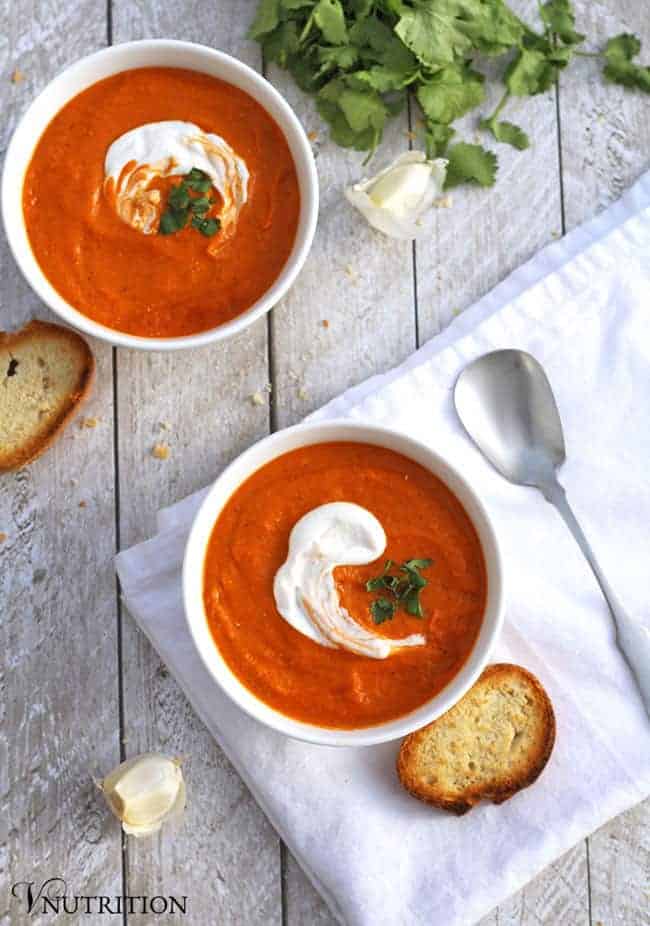 7. I love easy-to-make comfort foods so my Roasted Tomato and Chickpea Soup is one of my favorite plant based meal ideas. I came up with it when I had nothing in my house to eat.
This soup is creamy and delicious and ready to eat in about 20 minutes. If you're looking for another delicious warming soup, check out another reader favorite – my Colcannon Soup.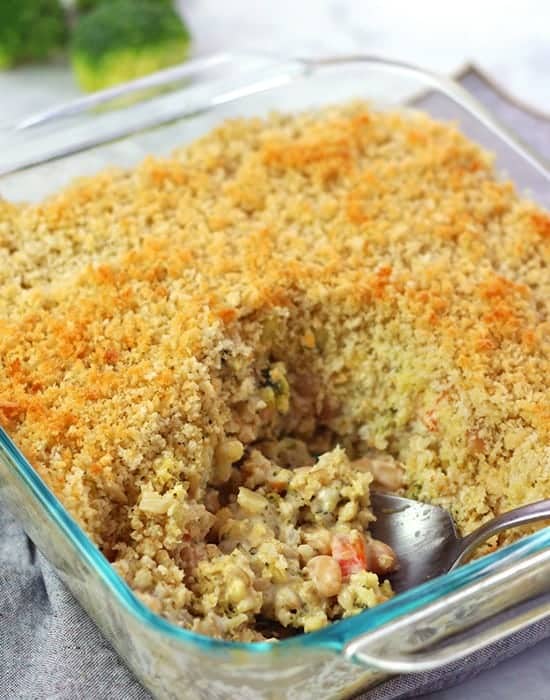 8. Casseroles are another great plant based meal idea. This Vegetable Bean Casserole, while not ridiculously amazing looking, is actually ridiculously amazing tasting.
It's full of veggies and brown rice baked in a creamy sauce and then topped with some breadcrumbs for a little crunch. Yum!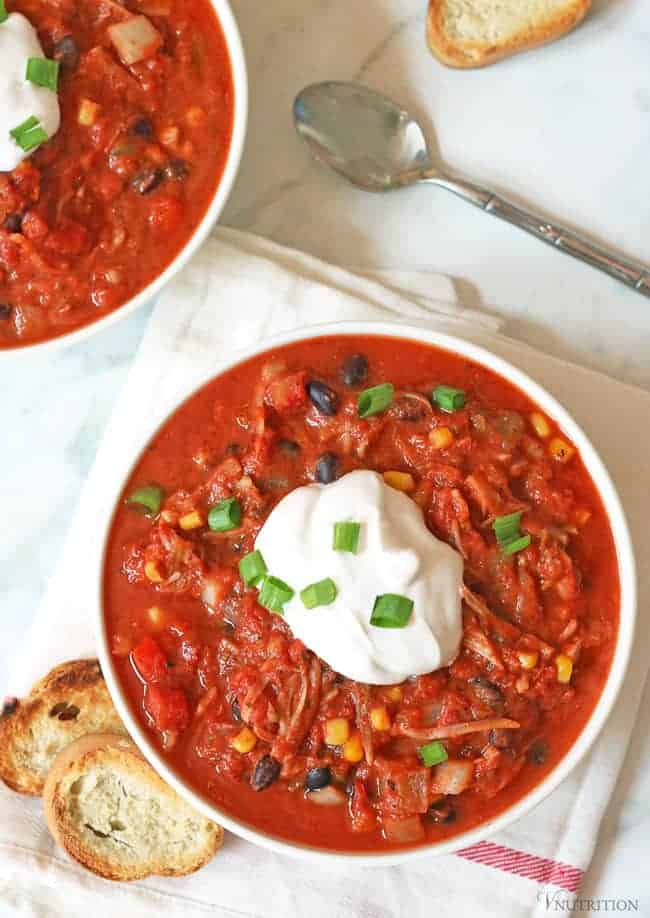 9. I thought I'd throw in another easy to make meal – my Jackfruit Chili. Jackfruit is getting more popular here in the states so I made a tasty chili out of it.
I use a slow cooker to make this and the house smells wonderful the whole time it's cooking. The best part is leftovers for lunch!
What are some of your favorite plant-based meal ideas?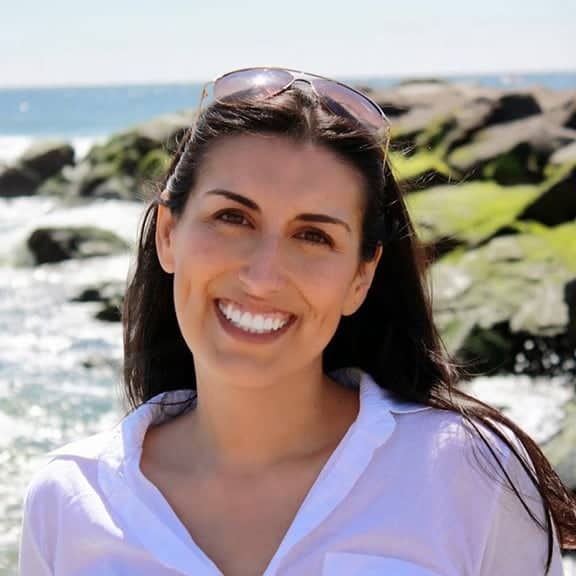 Mary Ellen Valverde MS, CNS, LDN is a Licensed Nutritionist and Certified Nutrition Specialist who empowers vegans to feel confident in creating sustainable habits that align with their values and health goals. She shares easy gluten-free plant-powered food to nourish your body + satisfy your tastebuds. Mary Ellen's recipes and nutrition info have been featured on Yahoo News, Parade, VegNews, LIVESTRONG, Dr. Axe, Greatist, LIVEKINDLY, Brit+Co, Well+Good, and more.