Are you feeling:
confused about what to eat to on a plant-based diet?
unsure of how to plan your vegan meals?
overwhelmed by the thought of complicated recipes?
Then you need my Healthy Vegan Meal Plan!
As a Licensed Nutritionist, I want to help you improve your health with a doable (yet tasty) plant-based plan!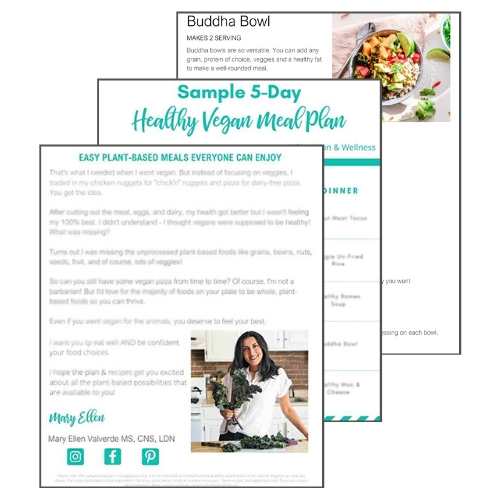 In this guide, you'll get:
One 5-Day Meal Plan
3 Easy Breakfast Recipes
9 Lunch & Dinner Recipes

This Healthy Vegan Meal Plan will help you:
incorporate more fruits & veggies
reduce your reliance on processed foods
get healthy meals on the table fast
Learn how to incorporate healthy & easy vegan meals to your week!