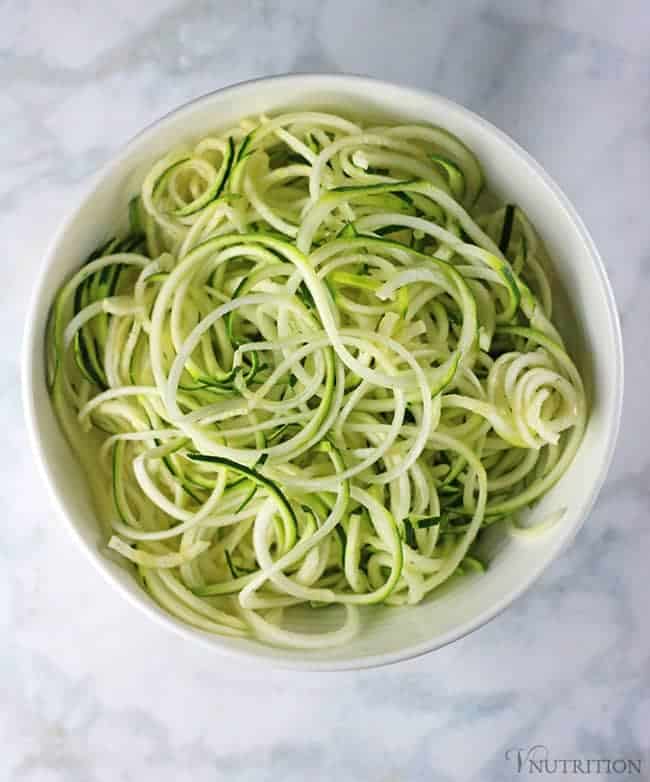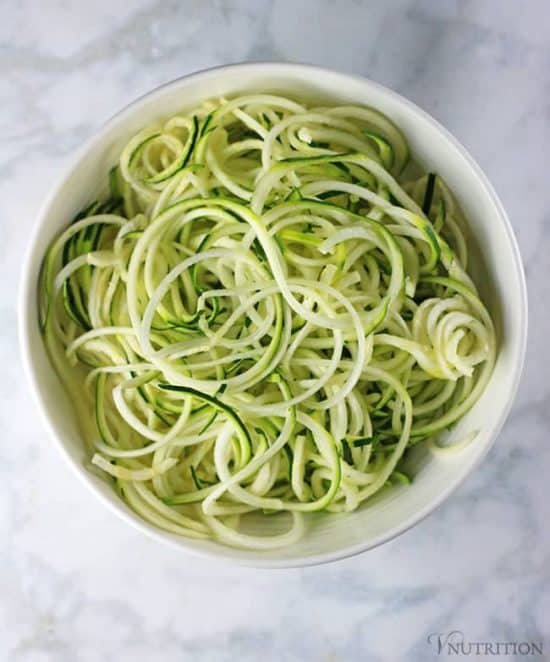 Ever wonder how to make zucchini noodles like these? I thought I'd do a quick post on what I do to make them. Spiralized veggies are a great way to get in extra vegetables without using processed carbs as a base.
I use this spiralizer which comes with a few blades that can make different kinds of "noodles": thin, large and ribbons.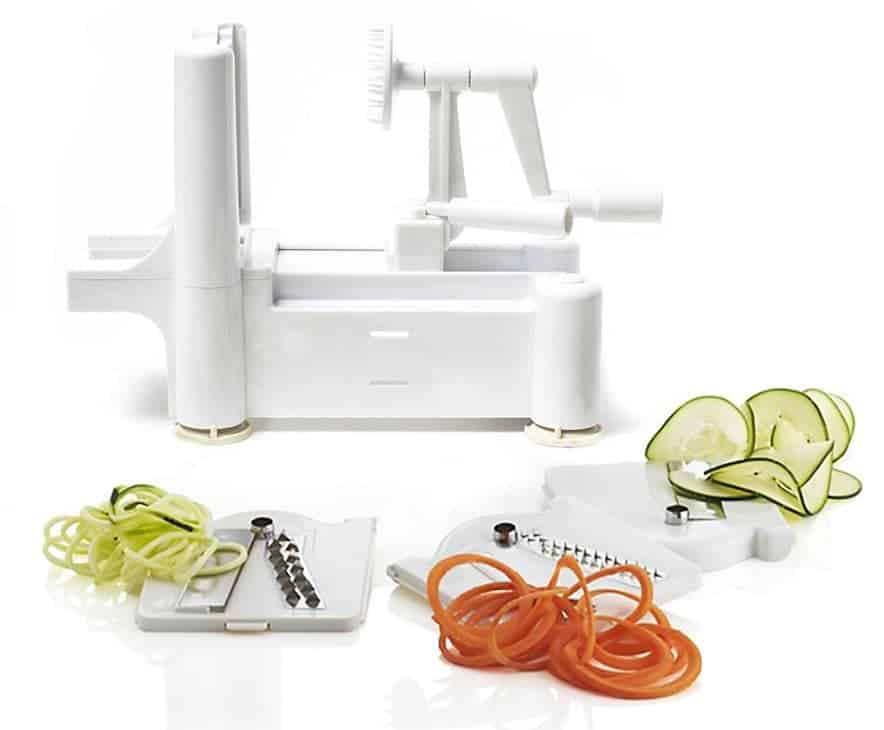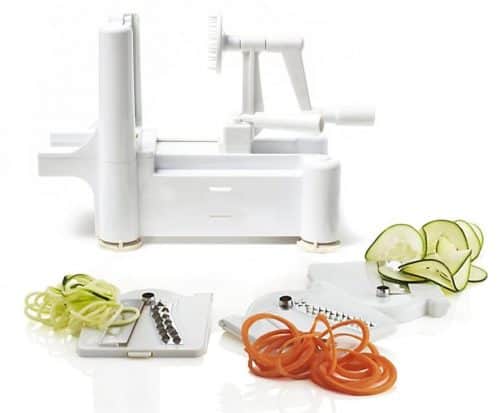 Source
And the spiralizer is not just for making zoodles (aka zucchini noodles), I've spiralized carrots, beets, and sweet potatoes and have enjoyed them all. I even made a Spiralized Thai Salad seen below.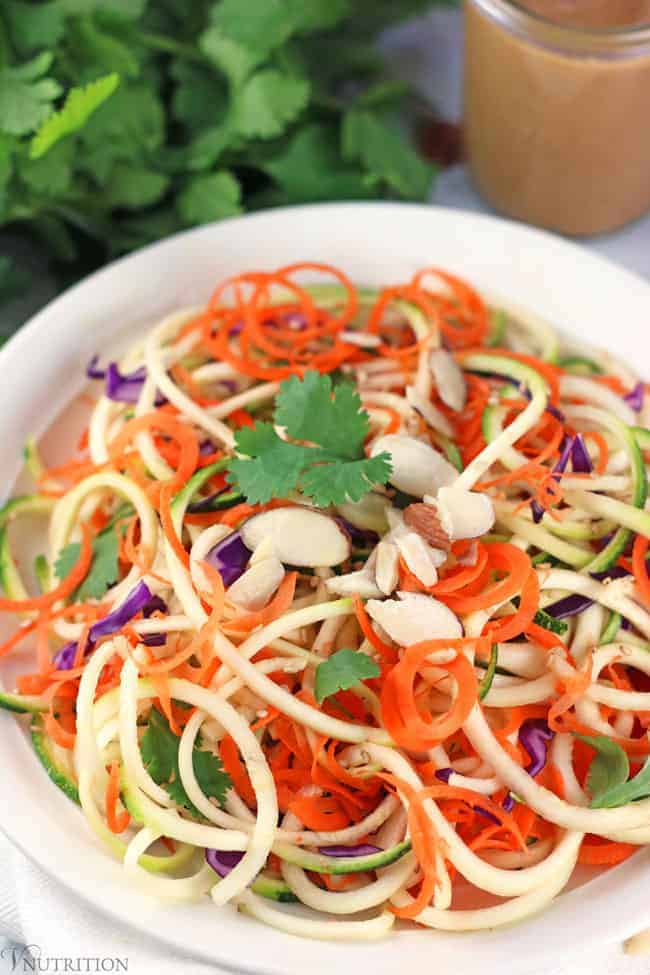 I thought I would have to play around with the spiralizer for a while to get the hang of it but I couldn't believe how easy it was to use! Just choose your blade, attach the zucchini or another sturdy veg to the mechanism, and turn the knob. You have your "pasta" in no time.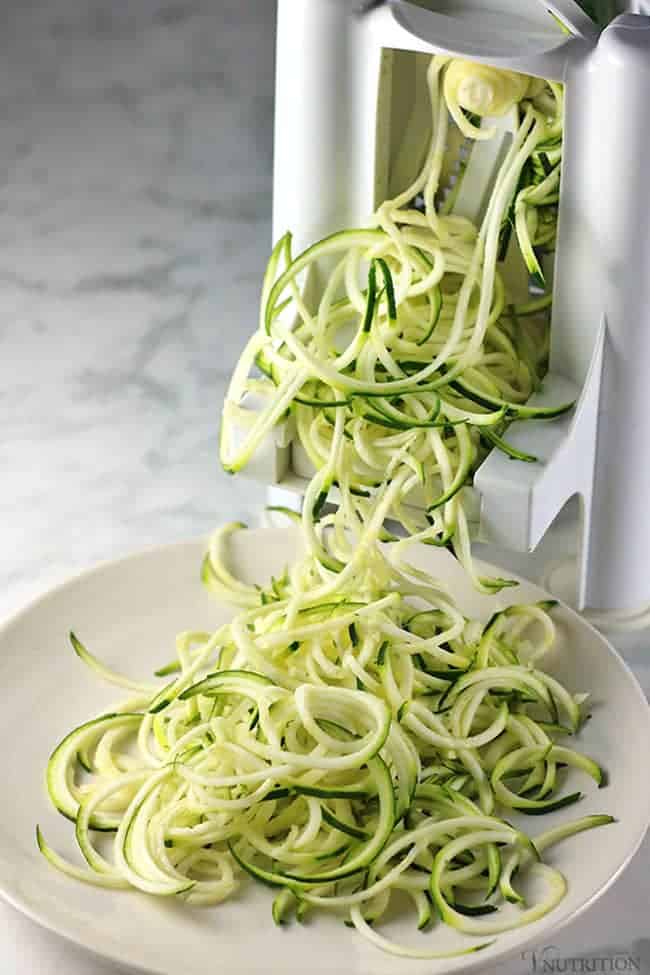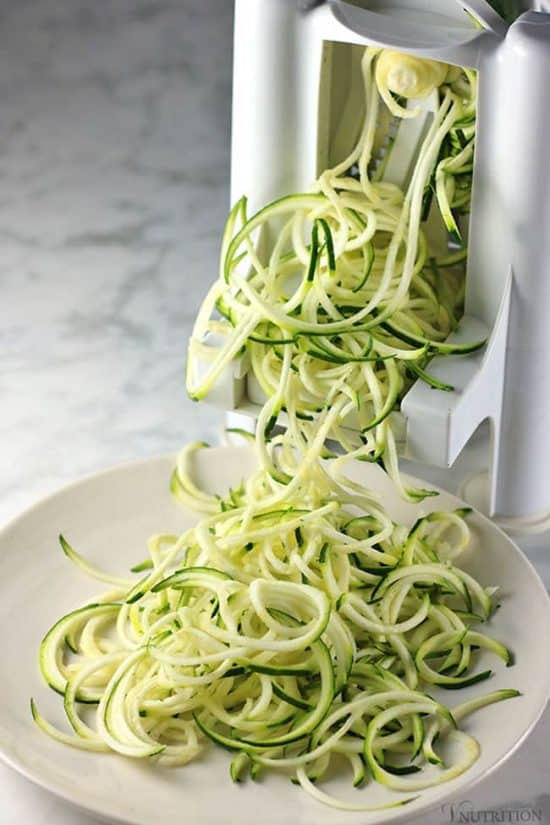 You can leave the noodles raw or heat them up in a pan for a few minutes. I've also used them in salads. They add a bit of fun to meals and they're so pretty!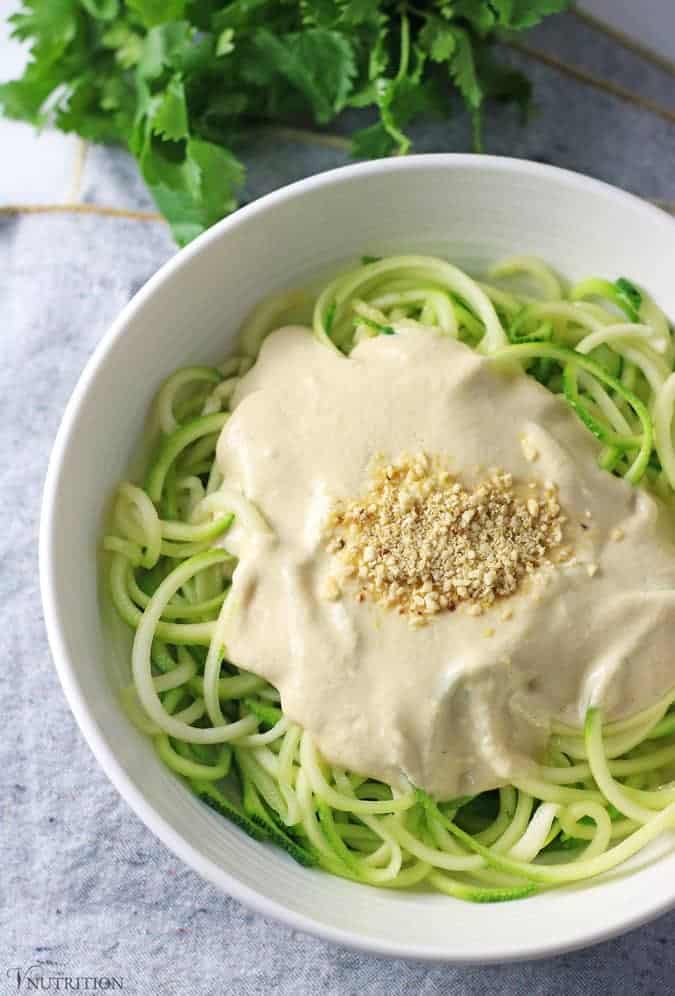 If you're looking for more zoodle recipes, check out my Zucchini Pasta Alfredo!
Have you ever made veggie noodles? What's your favorite kind to make?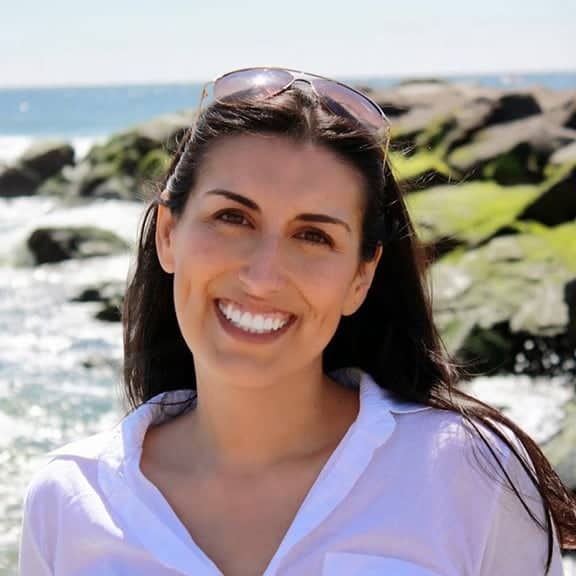 Mary Ellen Valverde MS, CNS, LDN is a Licensed Nutritionist and Certified Nutrition Specialist who helps vegans find ways to make mealtimes easier (and healthier).
When she's not creating new recipes for her blog, you can find Mary Ellen doting on her two shih tzus or exploring the world with her husband.