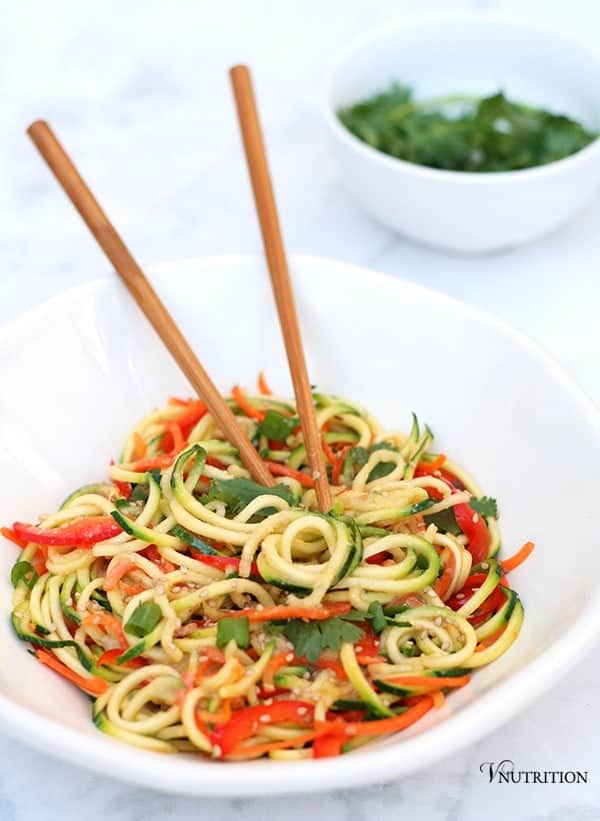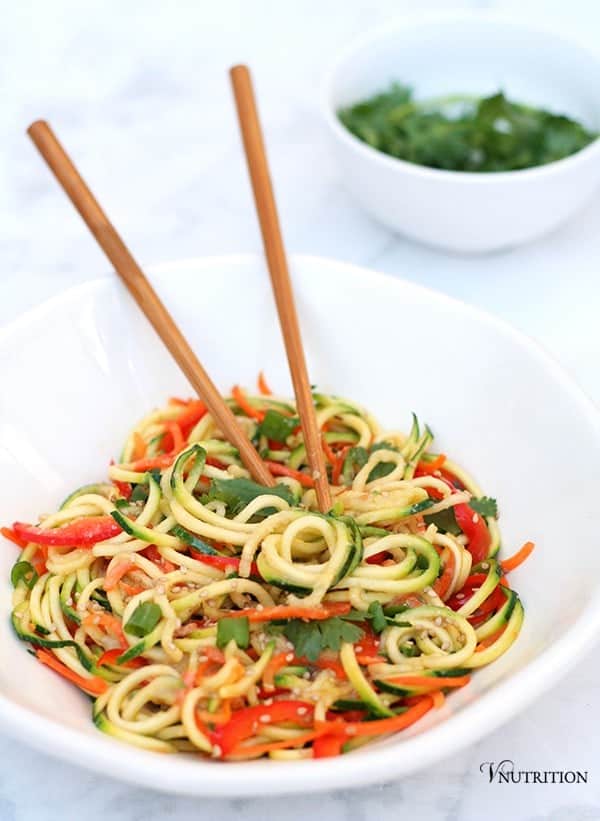 Mel from A Virtual Vegan asked me to guest post on her amazing blog today! I'm so honored because I've been reading Mel's blog for a long time.
For my post, I decided to do one of my go-to meals during the summer – zucchini noodles aka "zoodles". Yes, I'm spiralizing often during the summer as you may have seen from my Spiral Thai Slaw Salad. It's a great way to have noodles but keep it healthy.
WANT THIS TASTY RECIPE?
Head on over to A Virtual Vegan's page to check it out!
Try a new spin on pasta for the summer with these cooling Miso Zucchini Noodles!
Click To Tweet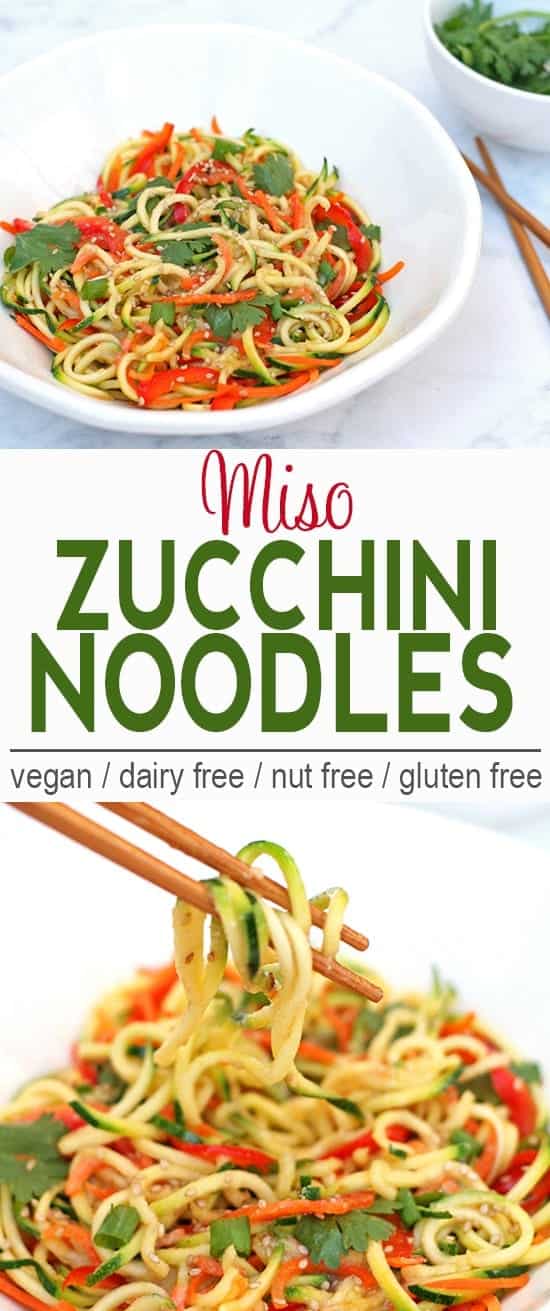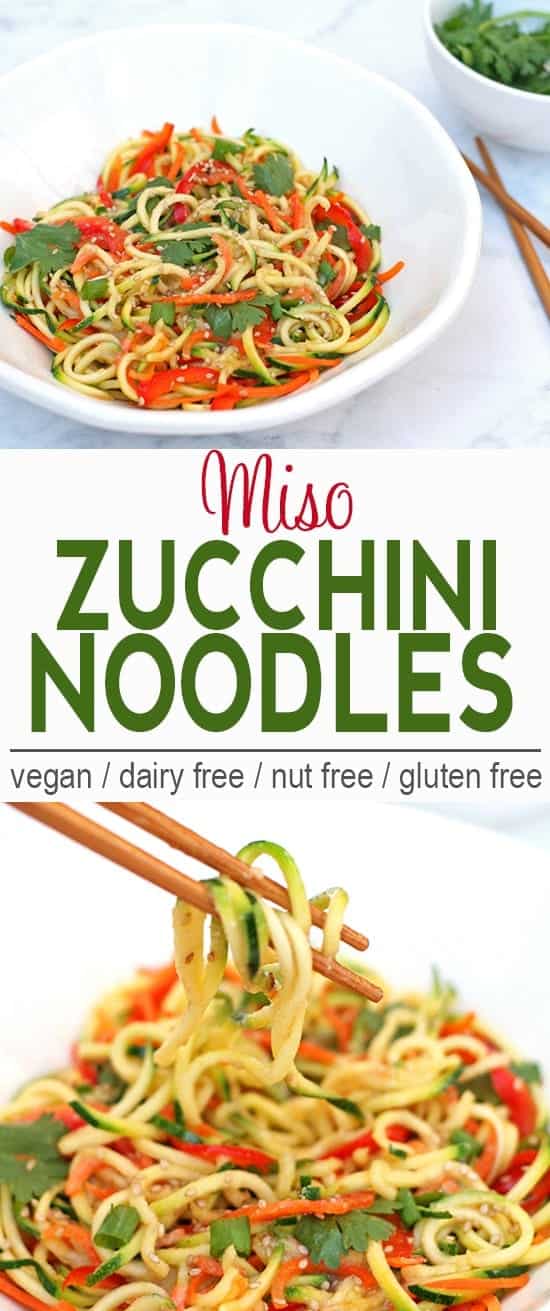 I'd love to hear from you:
What are some of your go-to cooling dinner recipes for summer?
Do you love zucchini noodles too?