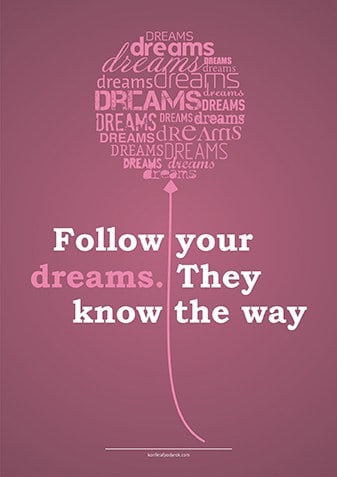 A number of people have asked me about my nutrition degree. I realized that I have never written much about wanting to be a nutritionist and the road to my decision so I figured I'd do a post on it.
I tried to think of pictures for this post because let's get real, posts without pictures can be boring, but I didn't have many nutrition-y pics to post. Then I thought, "why not add some quotes that I've been using to motivate myself during my journey?".  I was, after all, an English major in college so quotes have always spoken to me (pun intended).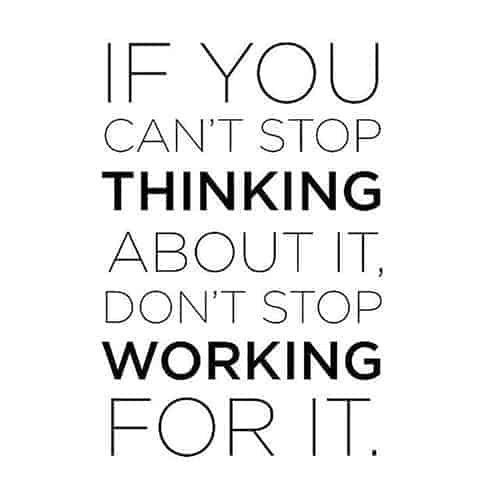 After graduating with my bachelor's, I was a bit lost. I wanted to pursue a higher degree but I was torn between getting a master's in nutrition or library science. I think because I knew my mom always wanted to be a librarian, I decided to go that route, however, throughout the years, I have always felt like I missed my calling.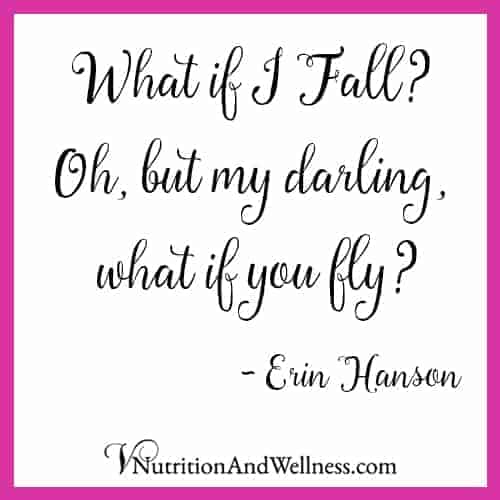 In my 20's I had my share of problems including unhealthy weight control issues, restrictive eating, and painful digestive problems. Once I went through the process of healing myself through a healthy diet and a better mindset, I realized my passion for helping others and decided to look into applying to get a degree in nutrition.
I wanted a school that taught clinical nutrition from a functional medicine perspective along with evidence-based nutrition. I also believe in personalized care for patients and wanted to find a school that embodied this value as well.
I applied to a few schools and started taking pre-requisite courses. In the end, I found that the University of Bridgeport possessed all of my requirements which included offering a program where I could go to classes on campus while still working full time.
After hearing about the great experiences alumni have had in the program, I made the decision that UB was right for me and was excited to be accepted after I fished all of my pre-requisites.

Before starting my pre-requisite courses, I didn't realize how much science is needed for nutrition. I'm not sure why I didn't think of that before – it seems obvious now.  Nutrition = the body & its metabolism. I also have to learn all of the disorders and diseases that go along with food, nutrition, and health – which is a lot!
I took prerequisite coursework in anatomy and physiology (I & II), biochemistry, basic nutrition, chemistry, and medical terminology.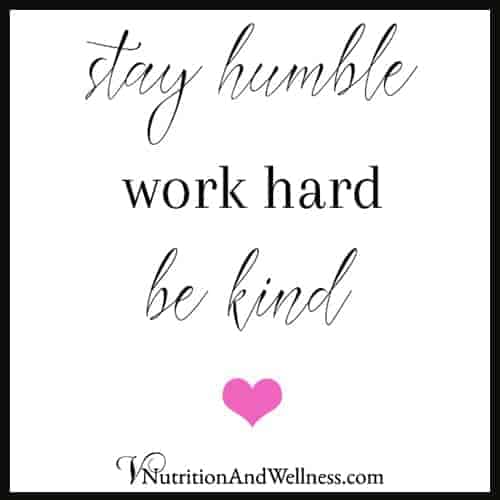 These are the required courses to finish my degree (course descriptions from the UB website):
Pathophysiologic Basis of Metabolic Diseases – This course focuses on the underlying causes of disease and the interrelationships between the body's respiratory, urinary, cardiovascular, digestive, nervous and endocrine systems.  I learned about fluid and electrolyte imbalances, acid and base imbalances, inflammation, hypersensitivity, infection, necrosis, and neoplasms.
Evidence-Based Nutrition – This course will focus on an analytical approach nutrition research and how to interpret clinical research data in medical/science/nutrition journals using evidence-based practice.  It's amazing how information in studies can be used differently. When I used to do research I took for granted that what the authors said was true but now I know so much more about what to look for to make a decision whether to use a study for myself.
Biochemistry of Nutrition – This course will focus on the biochemistry of carbohydrates, lipids, amino acids, proteins, nucleic acids, hormones, and vitamins in relation to humans.
Assessment of Nutritional Status – This course covers clinical and laboratory procedures for evaluation of nutrient status, including blood and other tissue analyses, principles of functional assessment, dietary records, questionnaires, case histories, physical examinations, and anthropometric methods.
Vitamins and Minerals – The course covers the basic and clinical aspects of nutrient homeostasis with emphasis on vitamin and mineral metabolism at the cellular and tissue level. Lectures included specific functions, requirements, sources, assay methods, and effects of deficiencies and excesses of vitamins and minerals.
Lifelong Healing with Food – This course focuses on the general knowledge and skills needed to educate nutrition clients about food to facilitate healing. It will cover the landscape of the US food system, menu and recipe planning, multiple food theories, fad and medical diets. Cultural and behavioral perspectives on food and nutrition was addressed.  Cooking methods, food preparation, and safety was covered.
Clinical Biochemistry – The course encapsulates the biochemistry of disorders arising from acid/base imbalance and the abnormal metabolism of the carbohydrates, lipids, proteins, amino acids, nucleic acids, bile pigments, vitamins, and hormones. Inherited disorders of metabolism, the role of enzyme performance in the prognosis of biochemical dysfunctions and the meaning and interpretations of clinical laboratory findings both traditional and functional are discussed.
Developmental Nutrition – Nutritional considerations and health-related concerns throughout the life cycle are explored. Pregnancy, lactation, fetal, infancy, childhood and adolescent growth, and development were addressed in detail, as well as nutrition-related disorders of adulthood and the elderly.
Functional Medicine in Nutrition – This course teaches advanced biochemical assessment using critical analysis of client history with clinical testing from a functional medicine perspective. Functional lab testing was evaluated in detail with case studies.
Nutritional Therapeutics – This course will include an understanding of the mechanism of action of various nutritional interventions, as well as the role it can play in helping to restore wellness. Students will become familiar with common pharmaceutical treatments, and become aware of possible drug-nutrient interactions, as well as drug-induced nutrient depletion. Students will learn how to incorporate nutrition in a complementary role with conventional treatments.
Botanical Medicine – A study of the use of herbs in nutritional practice. Lectures include the mechanism of action, pharmacological/toxicological properties, clinical applications, product standardization, and recommended dosage of individual herbs.
Virtual Clinic – This final semester course will incorporate critical thinking and scientific knowledge to complete modules on clinical management online with different instructors. Learning key skills in assessment, clinical test analysis, designing treatment plans for specific common health conditions, & weight loss strategies.
Once I pass all my classes, I have to take a cumulative final exam. Basically, anything that I was tested on from any of my classes is fair game for the exam.
After graduation, I will be doing a 1,000-hour internship so I can apply to be a Certified Nutrition Specialist (CNS) which is a recognized certification by federal and state government nutrition licensure laws.
FUTURE PLANS
As for what I'd like to do after graduation, I'd like to work with a functional medicine practitioner so that I can use my clinical knowledge to help others.
I would also like to offer nutritional services online.  I working with vegans/vegetarians to make sure they are getting the adequate nutrition they need as well as help omnivores get more veggies into their diet is a passion of mine.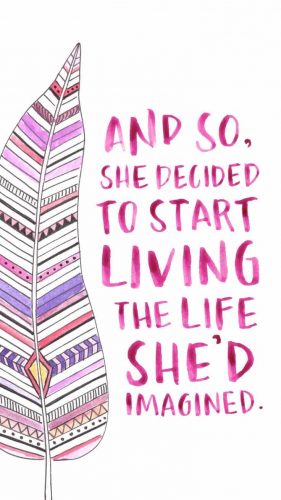 So that's my nutrition story. When I feel like I'm overwhelmed with my classwork or worried about what the future holds for me after getting this degree, I like to focus on some of my favorite inspiring quotes and it makes me realize I'm going in the right direction.
Do you have any special quotes you use when you need a little pick-me-up?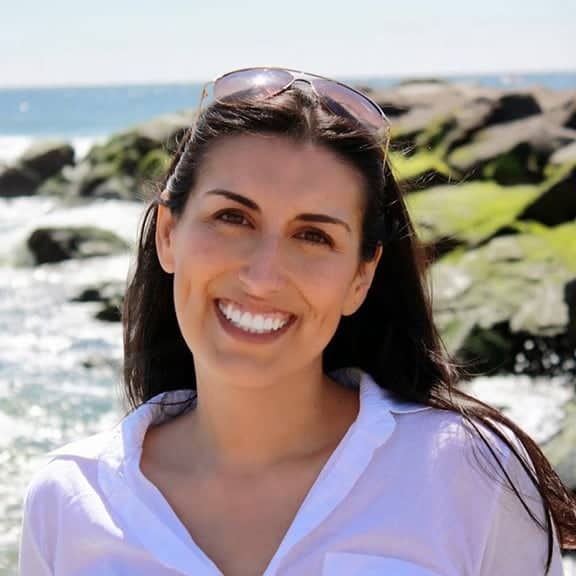 Mary Ellen Valverde MS, CNS, LDN is a Licensed Nutritionist and Certified Nutrition Specialist helping clients thrive on a plant-based diet. Through her functional nutrition coaching, Mary Ellen offers a completely holistic and science-based approach to designing a healthy, plant-based life.
When she's not working with clients or creating new meals for her blog, you can find Mary Ellen doting on her two rescue shih tzus, creating the perfect vegan mac & cheese, or exploring the world with her husband.