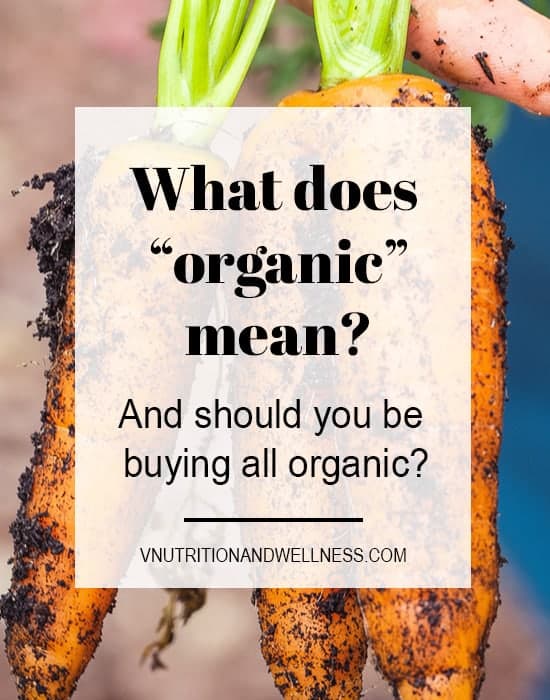 I am often asked what the deal is with organics such as "What is organic?", "What's does the word 'natural' on labels mean?", and "Is organic really worth the money?".
First, let's talk about the difference between organic and natural.
What is Organic?
Something to look for on packaging to ensure a more quality product is the label "certified organic" which is regulated by the USDA. To have a product certified as organic, producers need to keep certain standards:
Crops – verifies that irradiation, sewage sludge, synthetic fertilizers, prohibited pesticides, and GMOs (genetically modified organisms) were not used*.
Animal Products (not that I use any of these but good to know) – verifies producers met with animal health and welfare standards, did not use antibiotics or growth hormones, used 100% organic feed, and provided animals with access to the outdoors.
Multi-ingredient Food Products – verifies that the product contains 95% or more certified organic ingredients.
*This does not exactly mean that you won't get a GMO vegetable every once in a while because even though there are buffer zones in place between organic and non-organic farms, there may be some unintentional GMO drift which does not eliminate these products from entering the market.

What does "natural" mean?
The wording the word "natural" on products can be very confusing.
I recently had a client tell me how she's been purchasing healthy products. We discussed some of her food choices and I realized she was buying some things labeled "natural" which she thought that it would be healthier for her. And who wouldn't think that? The word natural should basically mean that the product is healthy right? Turns out that's not necessarily true.
The word natural is not regulated in the US so anyone can put that wording on their products. It is usually used as a marketing tool without having anything to do with the quality of the food.
Food marketing is a huge money-making business and those in charge of the marketing of products know that if people see the word "natural", they're automatically associating it with "healthy". Because of this, people are purchasing their products thinking they are doing something good for themselves.
That's why I recommend eating mostly whole, unprocessed foods for health. BUT is any old food good or do you need to buy organic?
Is organic worth the money?
I understand that buying organic may be costly but it can be worth the money for a number of reasons:
Conventional crops have higher levels of toxic metals and pesticides: Conventional crops are four times more likely to contain pesticide residues which can put a toll on your detoxification system. They also have higher levels of the toxic metal cadmium and nitrates.
Organic fruits and vegetables are higher in antioxidants: Organic crops have higher antioxidant activity as well as a higher concentration (up to 69%) of individual antioxidant phytochemicals such as anthocyanins, flavonoids, and carotenoids.
Organic crops contain more nutrients: Organic produce provides greater levels of vitamin C, iron, magnesium, and phosphorus than non-organic varieties of the same foods.
Lower risk of health issues: Organic foods may help lower the risk of both metabolic syndrome and cancer prevention.
For those on a tight budget, check out the Environmental Working Group's Clean Fifteen and Dirty Dozen.
The Dirty Dozen lists the produce found to have the most pesticides so those would be the fruits and vegetables that I would definitely recommend buying organic. The Clean Fifteen lists the produce with the least amount of pesticides so those would the fruits and vegetables that do not have to be purchased as organic.
References:

https://www.ncbi.nlm.nih.gov/pubmed/28537748
https://www.ncbi.nlm.nih.gov/pubmed/23688862
https://www.ncbi.nlm.nih.gov/pmc/articles/PMC4141693/
https://www.ncbi.nlm.nih.gov/pubmed/285377
https://www.ncbi.nlm.nih.gov/pubmed/17297755
https://www.tandfonline.com/doi/full/10.1080/16546628.2017.1287333
https://www.ncbi.nlm.nih.gov/pubmed/20359265
https://www.ncbi.nlm.nih.gov/pubmed/28770334
https://www.ncbi.nlm.nih.gov/pubmed/30422205

I'd love to hear from you:
Do you buy organic? Why or why not?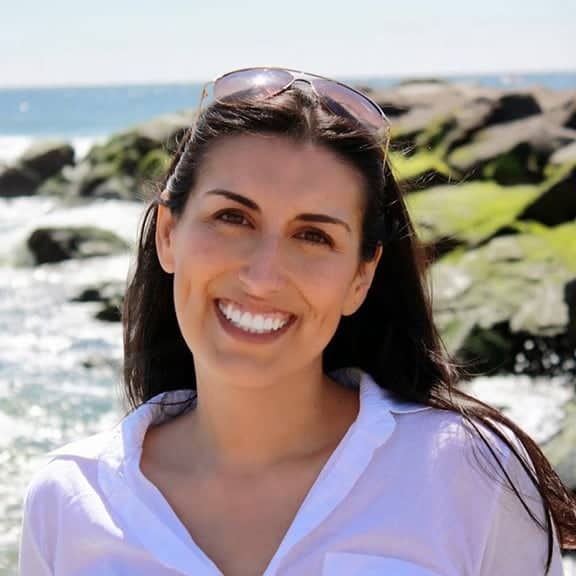 Mary Ellen Valverde MS, CNS, LDN is a Licensed Nutritionist and Certified Nutrition Specialist who empowers vegans to feel confident in creating sustainable habits that align with their values and health goals. She shares easy gluten-free plant-powered food to nourish your body + satisfy your tastebuds. Mary Ellen's recipes and nutrition info have been featured on Yahoo News, Parade, VegNews, LIVESTRONG, Dr. Axe, Greatist, LIVEKINDLY, Brit+Co, Well+Good, and more.