Mango and ginger team up to give this green smoothie a delicious, tropical flavor with a bit of a bite. The Spicy Mango Smoothie is just one of the delicious recipes from Becky's new ebook 40 Days of Green Smoothies .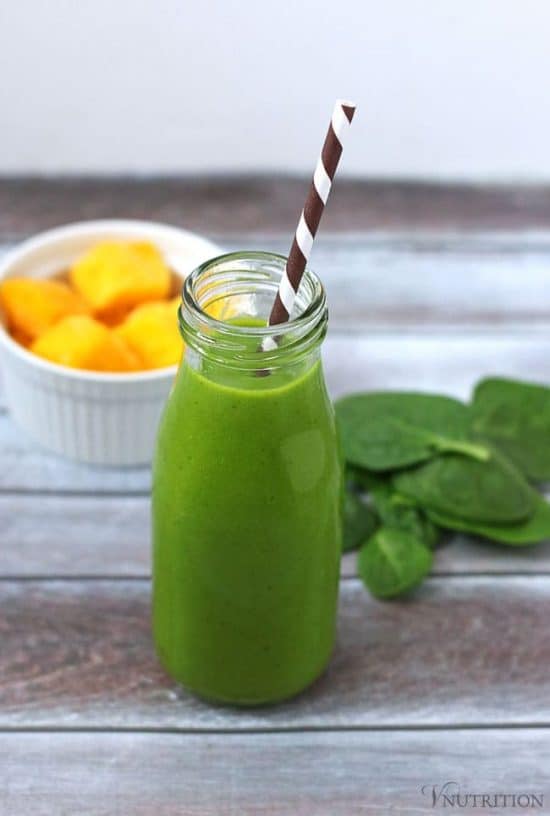 Smoothies and smoothie bowls are my jams. They're so easy to make for a quick breakfast or snack. I have one most days (even in the winter) because I love them so much. And because I'm obsessed with smoothies, I wanted to introduce you to an amazing new ebook 40 Days of Green Smoothies by Becky Striepe.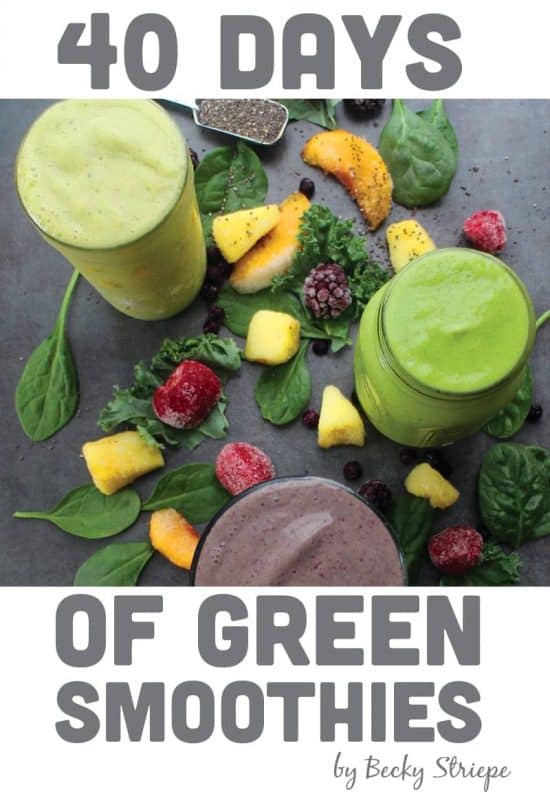 Becky's book is full of healthy smoothie recipes which all include added green veggies (but honestly, you won't even realize the greens are in there because the rest of the ingredients are so tasty)! The book also includes weekly tips and shopping lists for your convenience. I love how Becky uses natural ingredients to make her smoothies as healthy as can be. Some of her add-ins are chia seeds, parsley, avocado, tahini, and more!
Other tasty recipes include the Banana Berry Fresh, Coconut Blackout, Chocolate Shake, Cherry Tangerine, Chocolate Covered Cherry, and Spicy Mango (recipe below). How amazing do they all sound?!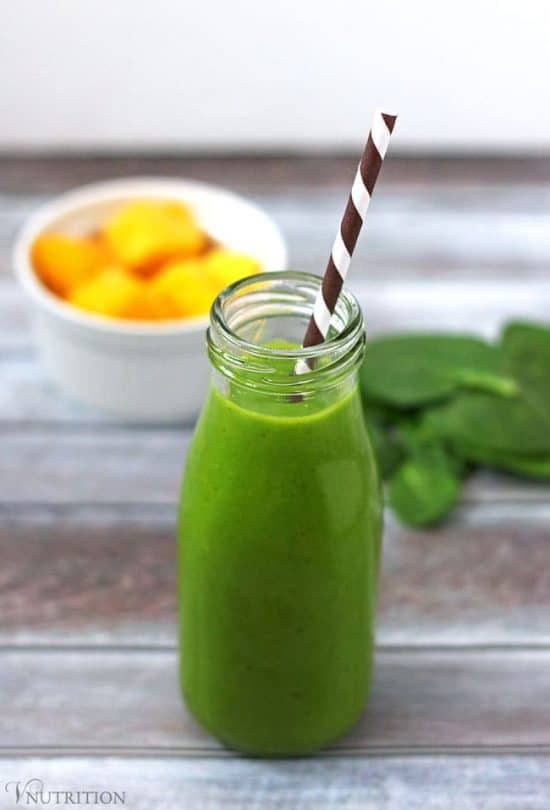 Spicy Mango Smoothie
I chose the Spicy Mango Tango Smoothie because it was so different than any other smoothie I made before. The spiciness of this spicy mango smoothie comes from ginger. With added chia seeds and greens, this would be a perfect healthy breakfast or snack!
This tropical green mango smoothie is a perfect healthy breakfast or snack!
Click To Tweet
This recipe is reprinted with permission from 40 Days of Green Smoothies© Becky Striepe.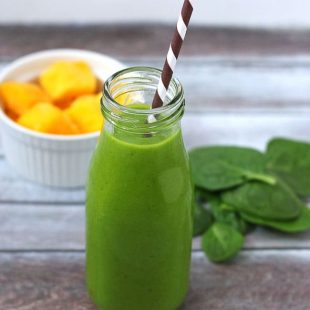 Spicy Mango Tango Smoothie
Ingredients
1/2

cup

frozen banana

1/2

cup

frozen mango

1/4

to 1/2 cup of fresh spinach

1-2

tablespoons

ginger juice or ginger puree

(see note)

1/2-1

cup

water

(add as needed, to get things moving)

1

tablespoon

chia seeds

2

ice cubes
Recipe Notes
You can increase or decrease the ginger juice, depending on how much spice you like. I recommend starting out slow and working your way up!