Traveling as a vegan doesn't have to be hard. Many times all you need is to do a little prep work and you'll be all set. I'm sharing some of the best tips I've learned for vegan travel!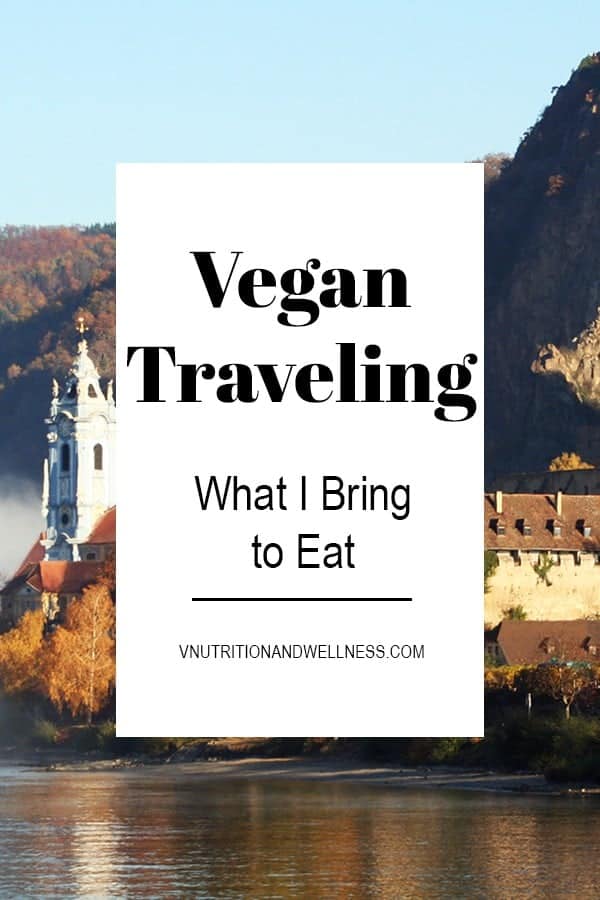 This Jersey girl has been traveling a whole bunch lately! I've taken trips to Europe, Disney World, San Francisco, and Ecuador this year!
One question I often get is "How hard is it to eat as a vegan when traveling?". Honestly it's not too bad, especially if you are prepared and do a little research beforehand. Today I'm going to focus on what I pack eating-wise.
I get a bit hangry if I don't have something to eat when I need it. My whole family has dealt with a hangry situation in the past and encourages me to pack accordingly. This means I need to take some time to decide on some good snacks to take with me on the plane as well as what to pack in my suitcase when I'm site-seeing or need a snack when I'm back at the hotel.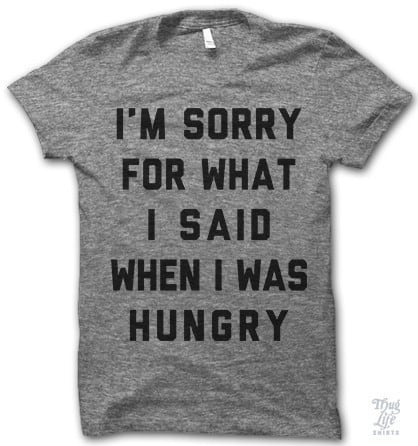 I need this shirt! – Source
Some things I consider when packing food items are:
How far I'm traveling – I usually don't need much for shorter flights but if I'm traveling somewhere that is over 3 hours, I make sure to have snacks on hand so I'm covered.
Which planes have a meal included and do they offer vegan options – I usually travel on Jet Blue, United, or United affiliates like Lufthansa. Jet Blue does not give you a meal for "free" but you can purchase a snack box if you'd like. There is one box that has some vegan items but most of the time I will just bring my own snacks to not spend the money. When I flew on United and Lufthansa to Ecuador and Europe, they gave me an option for vegan meals which I was very happy about. When full vegan meals are available on flights, I don't need as many snacks in my carry-on.
If there will be a place to purchase vegan items in my destination – If I'm traveling somewhere that I know I can get to a Whole Foods or other veg-friendly stores, I don't pack as much food. If it's somewhere new, I pack a bit more just to be on the safe side.
There are a number of vegan items you can bring to make sure your vacation is as comfortable as possible. I thought I'd share with you some things I bring on the plane in my carry on as well as what I pack in my suitcase for when I arrive at my destination.
In My Carry-On
Vegan jerky – my favorites are Primal Strips
Protein bites – check out my recipes
Mixed nuts
Easy to pack fruit
Nut butter packets
In My Luggage
Mc Dougalls soup cups (they're vegan & only need hot water)
Non-dairy milk – I get the shelf stable little 6 packs or larger carton and wrap them well
Vegan energy/snack bars
Protein powders for smoothies/shakes
Granola – usually my Chocolate Buckwheat Granola
Hemp seeds – I can throw these on smoothies, yogurt, toast – just about anything to get in my full day of essential amino acids
So that's what I pack to make sure my hangry-ness stays at bay and make vegan travel a bit easier. I'd love to hear from you:
What are some items you pack to ensure you have something to eat when you travel?
You may also like…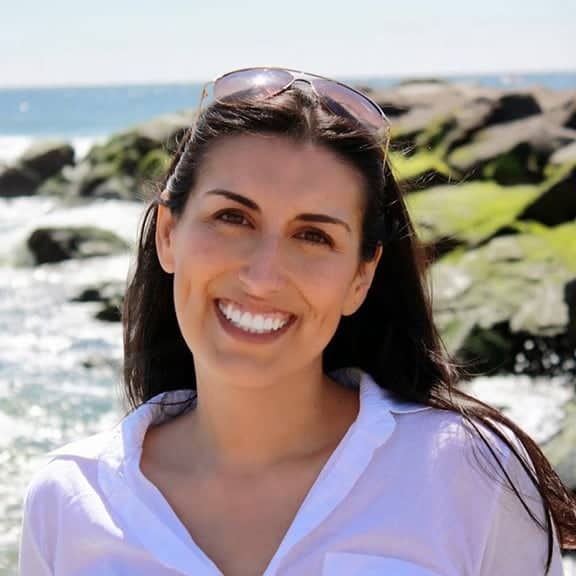 Mary Ellen Valverde MS, CNS, LDN is a Licensed Nutritionist and Certified Nutrition Specialist helping people thrive on a plant-powered diet. Mary Ellen offers a completely holistic and science-based approach to designing a healthy, plant-based life.
When she's not working with clients or creating new meals for her blog, you can find Mary Ellen doting on her two rescue shih tzus, creating the perfect vegan mac & cheese, or exploring the world with her husband.