This is the third part of my Berlin to Prague European Adventure on a vegan river cruise. You can find the first part in my Vegan Travels in Berlin & Postdam post and the second part in my Vegan Viking River Cruising: The Elbe post.
Jump to:
Saxon Switzerland Cruising & Bastei
The next morning we did some scenic sailing through Saxon Switzerland (a part of south eastern Germany with cool sandstone mountains).
The stone bridge at the top of the next two pictures is Bastei where we headed in the afternoon. It was so cool seeing it from the river and then actually being up later.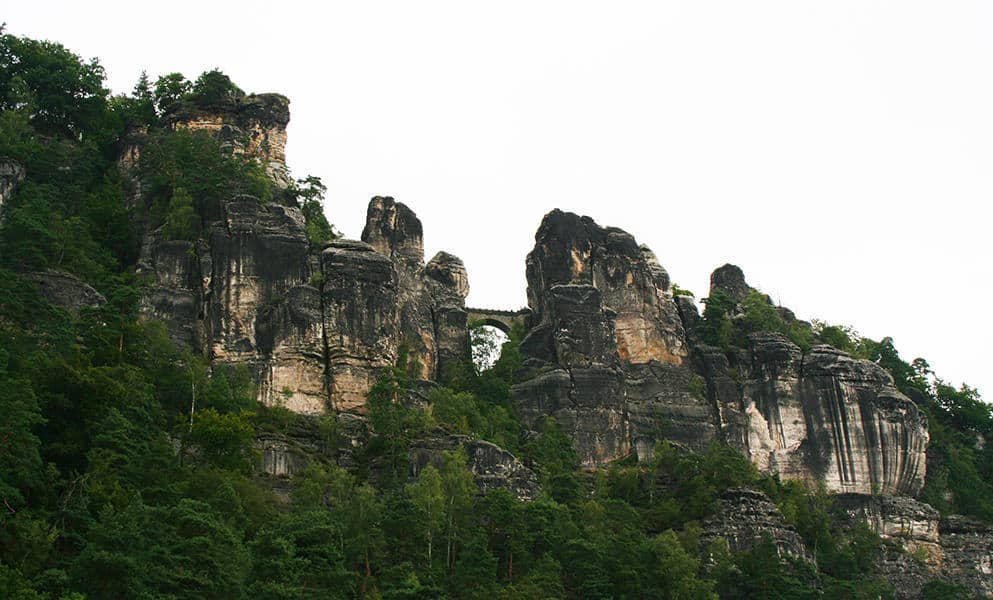 After lunch we headed up to Bastei. The site used to be the area of Neurathen Castle, however now there are only castle ruins. Bastei is a big tourist attraction and many people rock climb and hike in the area.
Just in cast you were wondering, my shirt says "I hope to be remembered for saving the planet, making making people smile, and wearing beautiful shoes".
After along afternoon of exploring, we had an delicious dinner on the ship. My first course was a pumpkin soup.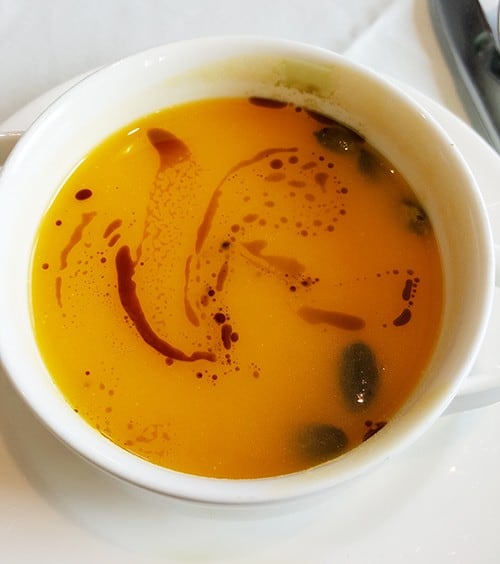 Next I had some tasty veggies with tofu.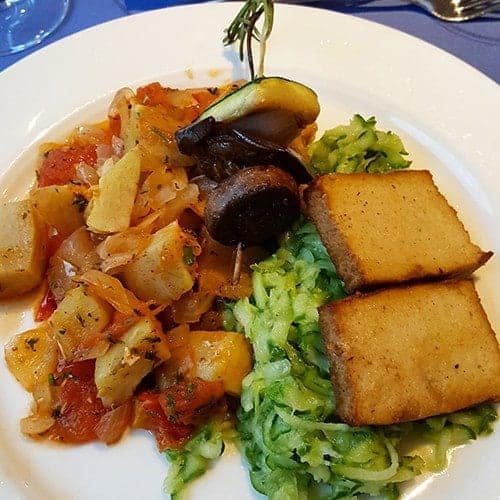 And I splurged that night and had dessert - lemon sorbet yum!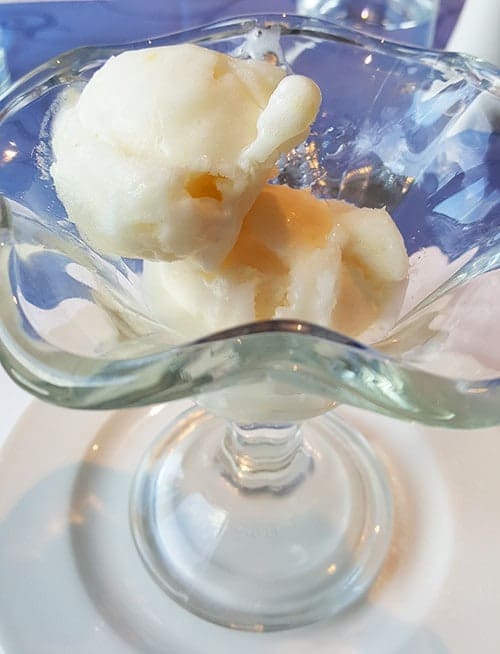 After dinner we arrived in Decin, Czech Republic. The castle at the top of the hill was beautiful!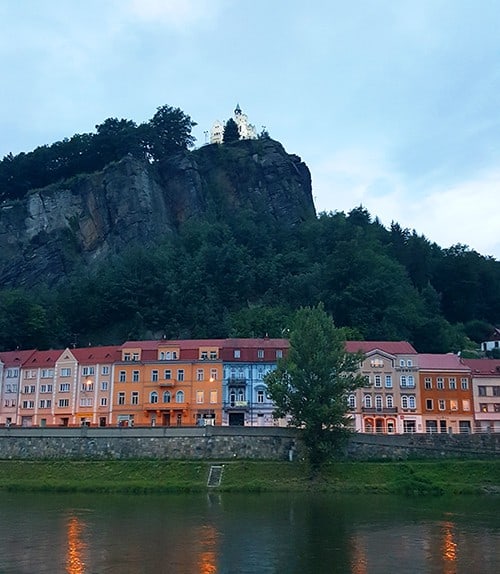 We went out for a beer because the whole trip we heard that the Czech Republic has the best beer in the world. And I have to say, they could be right! I'm not a beer drinker at all but the Kozel we had was really good. Their beer logo is a ram/goat holding a beer which I thought was cute.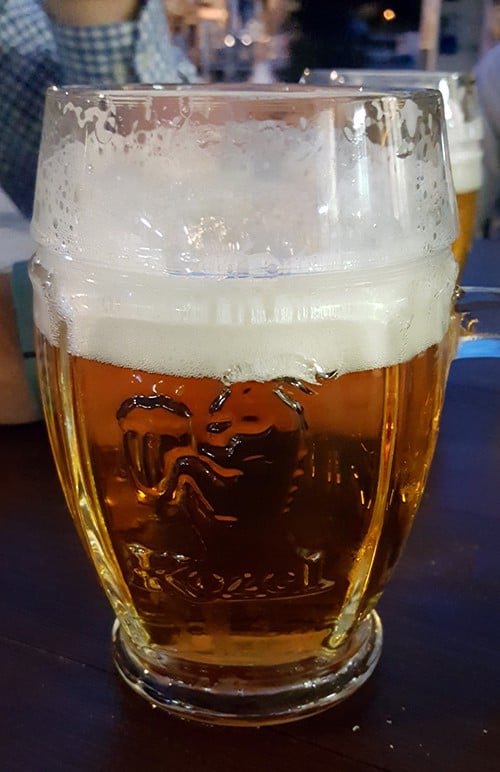 Walking back to the ship that night we couldn't believe how cool the castle looked. It seemed to be floating in the air. The picture doesn't do it justice but you can kind of tell what I'm talking about.
Litoměřice
The next morning we arrived it Litomerice. It's a very small town so we had a short tour and then headed to a Czech brewery.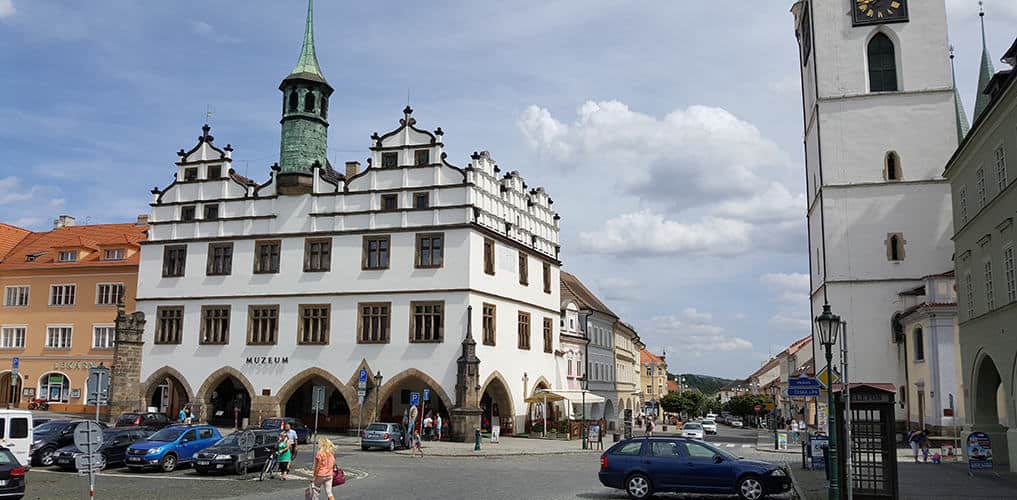 The brewery was called Minipivovar Labut which I think means Swan Brewery (not like you couldn't tell that from the picture).

That night we had the captain's farewell dinner. Before dinner we were invited to a special cocktail hour becasue I'm a "Viking Explorer Society Remember" which basically means I've been on a Viking Cruise before. We had Kir Royals and some Aquavit shots (though as you can see I didn't finish mine). They also gave us special Viking shot glasses in our room that night which was a nice souvenir.
Then came dinner. This was a special 4-course meal! I had "creamy" mushroom soup as my first course.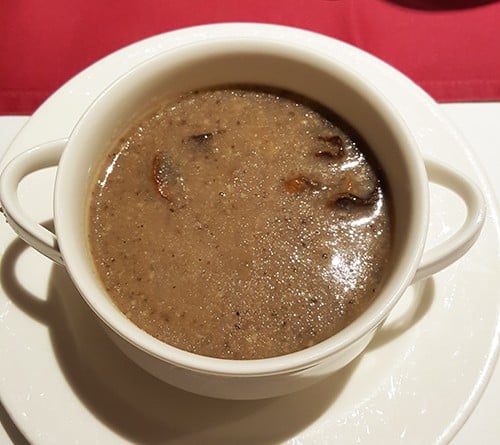 Then came a delicious mushroom ravioli.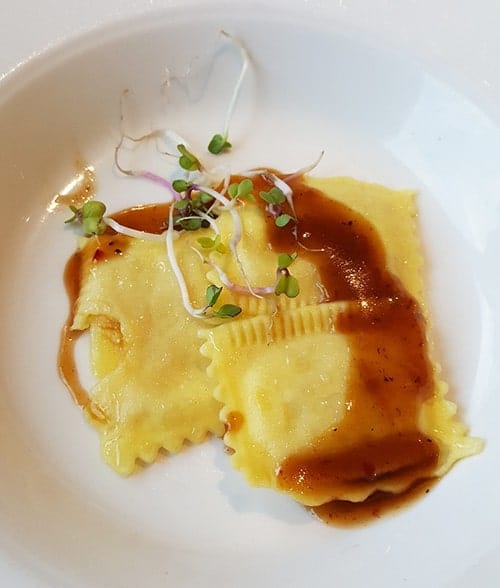 For my main course the chef prepared a nice tofu and goulash.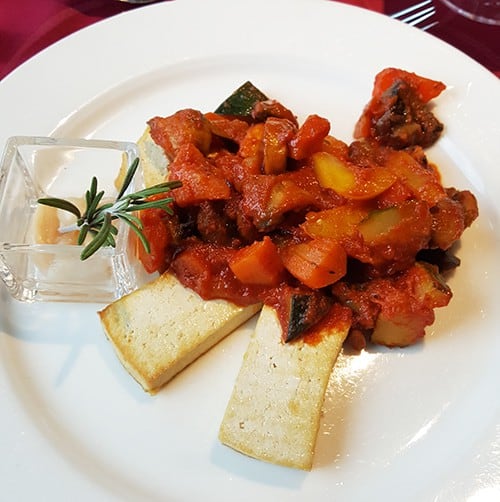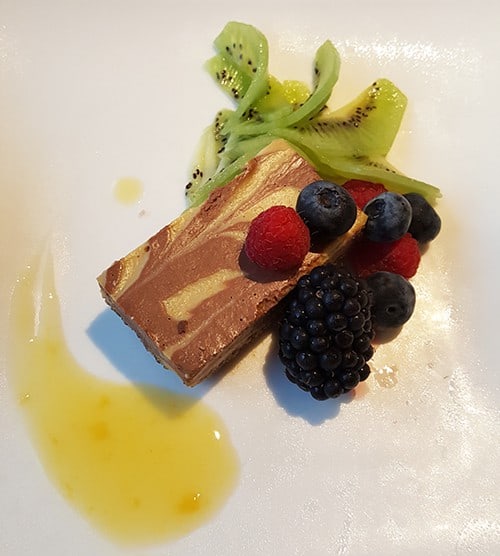 And finally I had a delicious chocolate and orange brownie type of thing. Sooooo tasty!!!

Prague
The next morning I was feeling both sad and excited. Sad becasue we were leaving the boat but excited becasue we were on our way to Prague which was the city I was most looking forward to on the trip.
We first went up to the Prague Castle/Church. It was pouring and miserable though we tried to make the most of it. Good thing we bought some Helly Hansen jackets on the ship!
Please Note: these will not be the best pictures of me but I figured I'd leave them in even though I'm a mess so you get an idea of the weather we were dealing with!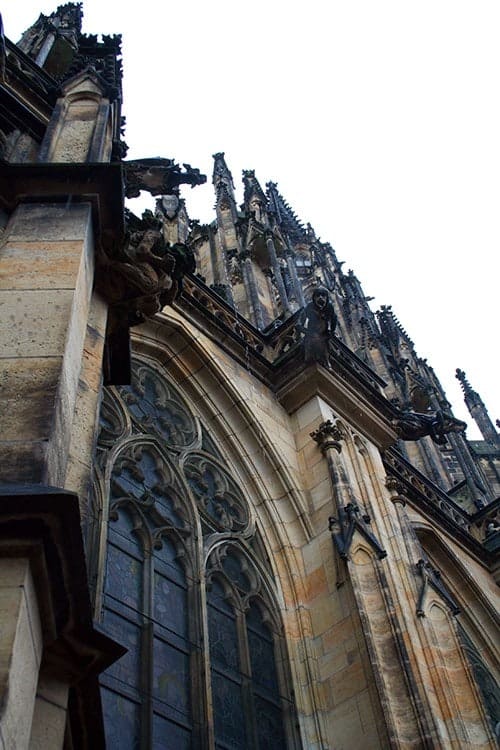 I tried to get a picture of the rain coming out of the gargoyle's mouth. Hopefully you can kind of see it towards the middle of the picture.

The bus dropped us off by the city center and we walked over the bridge (behind us) into Old Town.
The Prague Astronomical Clock was really cool to see when each hour struck.
Old Town Square
We were on our own for lunch and we found an Italian place called U Patrona which was very good. We sat outside under umbrellas in the rain but they had heaters (and I got a glass of red wine) to keep me warm.
For lunch I ordered the penne arrabiata (without cheese) which was really good!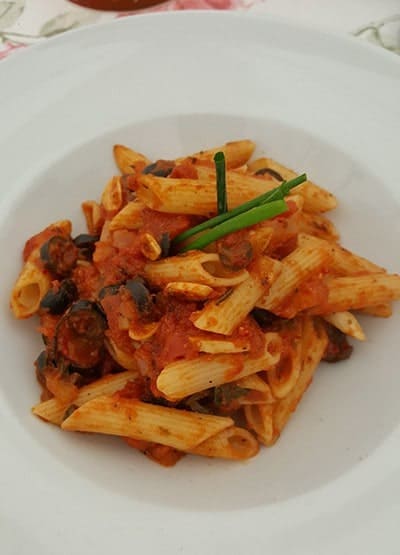 We had to walk out of Old Town to get back to our buses and the views were amazing!
Then we headed to our hotel - The Corinthia Hotel - which was really nice! We were so tired from the whole trip and the bed looked so comfy but we made ourselves go back to Old Town because it was the last night of our vacation and I wanted to see more of the city. Plus the weather cleared up so we could see more without dealing with all that rain.
I was happy to have found a vegan restaurant on Happy Cow called Plevel. This sign was at the back of their restaurant and I just love the quote. I sometimes think of myself as a bit wild and green (as my last name contains verde which "green" in spanish).
I was again overwhelmed by the menu as I usually am when I can order anything at a restaurant. Matt and I decided to split appetizers. We got the roasted tomato soup with cashew cream on top and the mushroom carpaccio - both were amazing!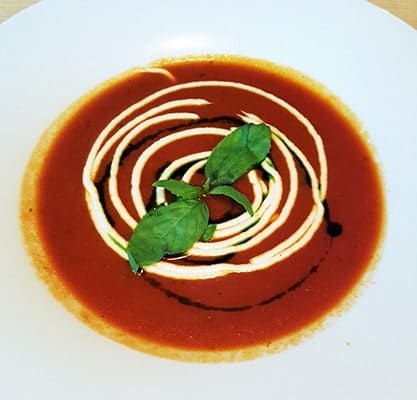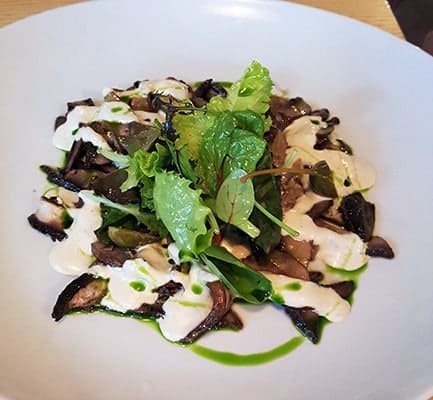 For dinner I ordered they're savory loaf. It was baked loaf of polenta and veggies and one of my favorite meals of the trip.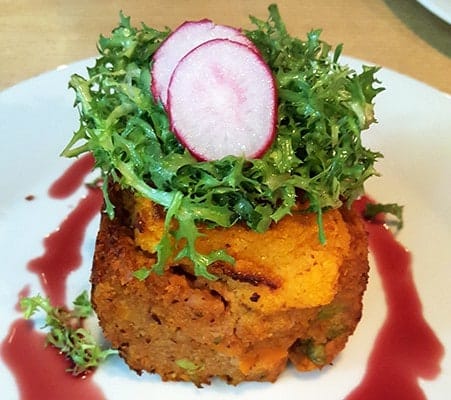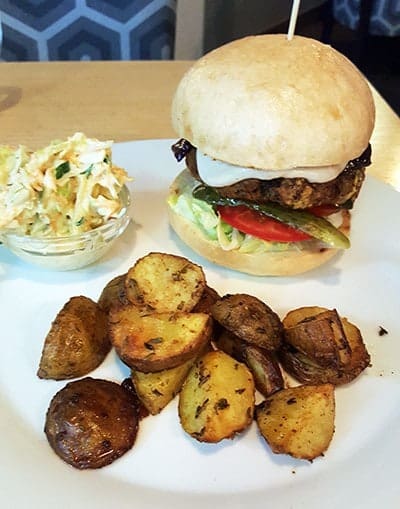 Matt ordered the veggie burger with vegan cheese that came with a side of potatoes and slaw. I tried a bite and it was amazing.
This might have been our favorite meal of the entire trip. And to top it off all this food plus a glass of wine, a beer and the tip was only $26!
Before heading back to our hotel we stopped and got another (non-rainy) picture in Old Town Square. The pictures just don't how how pretty Prague really was. It is probably the most beautiful large city I've ever been to. I wish we could have stayed for at least another day but we had to head home and get back to our pups.
Thanks for reading about our trip! I hope you enjoyed it. I'm heading back to Europe with my mom during the Christmas season so stay tuned for that post later this year!
And here's a bonus picture of Firenze and Sophie passed out on their blankies once they finished going crazy after we picked them up from the puppy-sitters. They were so happy to have us back and they're the main reason that we actually come home. Does anyone else sing "Reunited and it feels so good" to their furbabies or is it just me?
You may also like...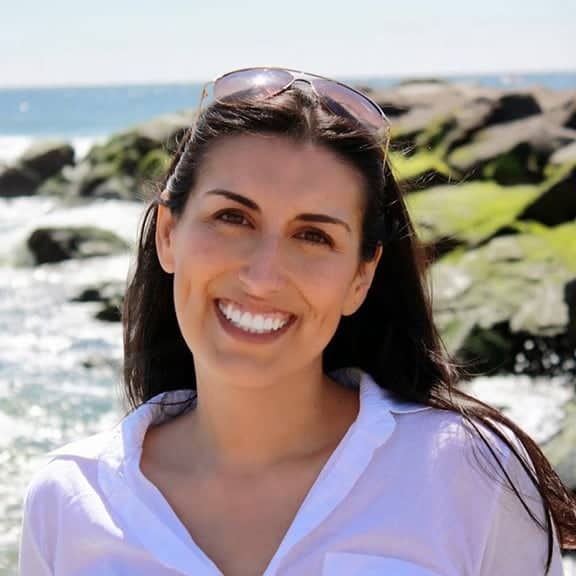 Mary Ellen Valverde MS, CNS, LDN is a Licensed Nutritionist and Certified Nutrition Specialist who empowers vegans to feel confident in creating sustainable habits that align with their values and health goals. She shares easy gluten-free plant-powered food to nourish your body + satisfy your tastebuds. Mary Ellen's recipes and nutrition info have been featured on Yahoo News, Parade, VegNews, LIVESTRONG, Dr. Axe, Greatist, LIVEKINDLY, Brit+Co, Well+Good, and more.