This is the second part of my Berlin to Prague European Adventure. You can find the first part in my Vegan Travels in Berlin & Postdam post and the third part in my Vegan River Cruising: Czech Republic & Prague post.
After our day in Potsdam, we made our way to the ship: the Clara Schumann. I've been on a few Viking River Cruises with my mom before but this was a first with Matt. I think Viking is a wonderful company and river cruising is amazing. You unpack once but get to see lots of different cities.
Jump to:
The Ship
Our cabin was a bit tight but this is an older boat that is being retired this year (which is probably why we got such a good deal on the trip). I've been on one of the newer boats (called longships) and on those the windows are mostly being replaced by balconies.
And below is the lounge area. They had a piano player most nights or sometimes other entertainment like a classical trio. Matt can be seen in the back talking to the chef trying to get something to eat.
Our first morning of the cruise we decided to skip the tour and just relax on the boat. I'll be honest and say I had a bit too much wine the night before...but I was also tired from all the traveling so it was probably a good thing I rested.
Here's a sampling of what I usually had for breakfast. I brought the "soya" milk on board myself and they kept it in the refrigerator for me.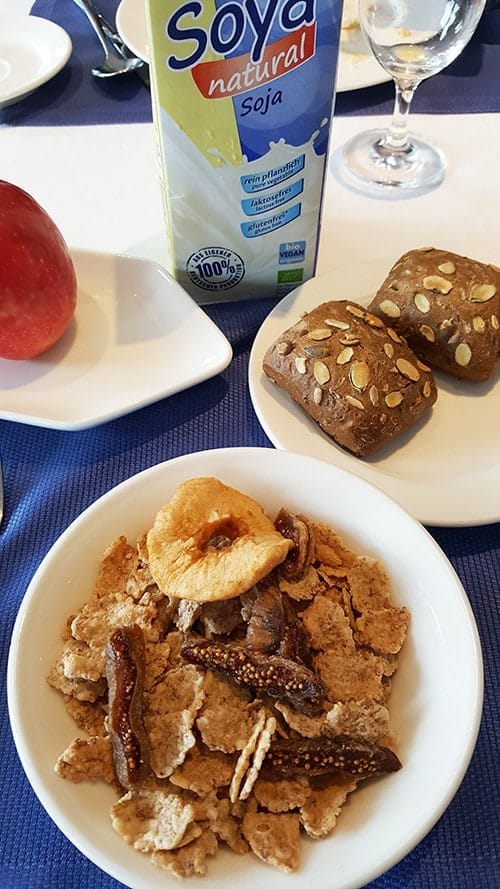 That afternoon we did some scenic sailing on the Elbe River.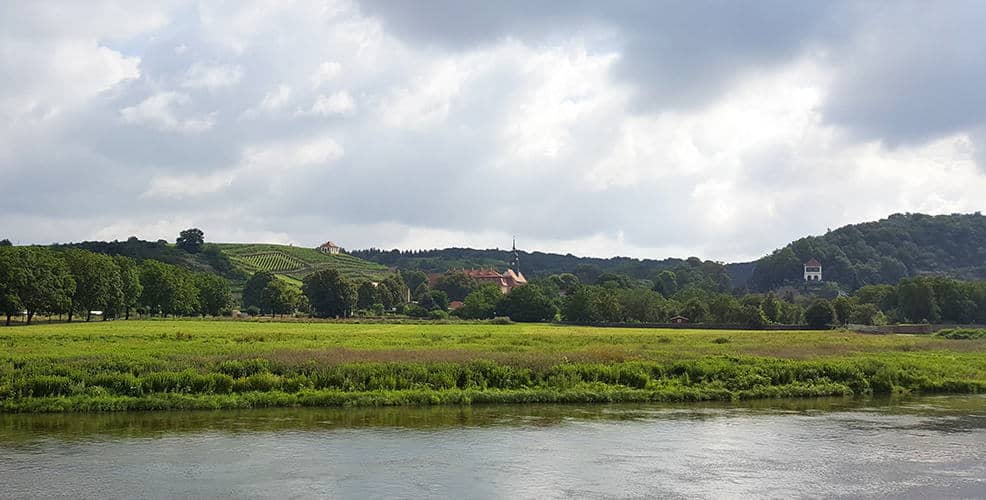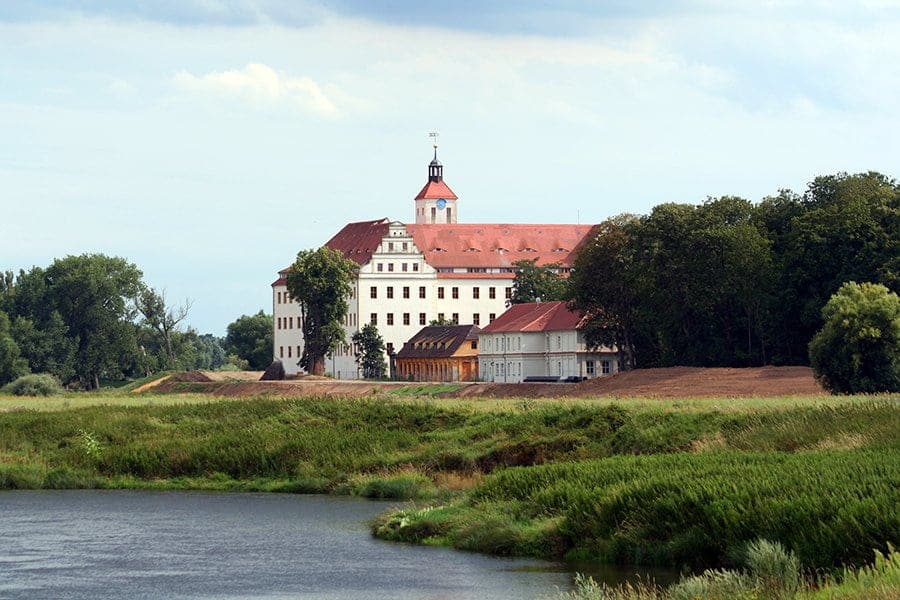 The ship even has it's own herb garden! On a colder day they gave out some fresh peppermint tea with the peppermint grown on the boat.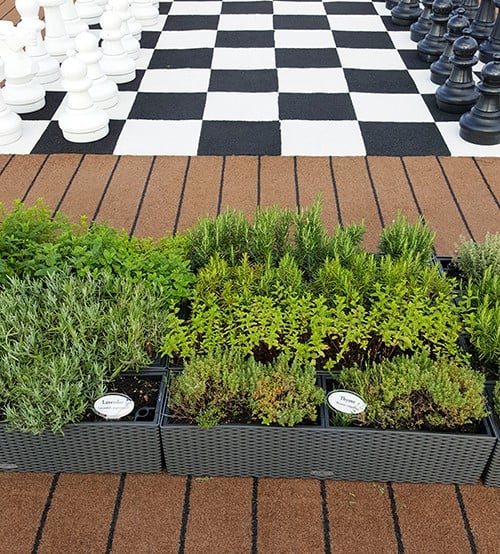 The chef and maitre d' were amazing and really helped with my vegan eating. Each meal the maitre d' came over to show me what I could eat off the menu or if there wasn't anything, the chef made something special for me. Each night was a 3 course meal and I always had something to choose from - though I usually skipped dessert as I was already full from all the other food. I can't tell you how happy they made me and how delicious all the food was!
Dinner that night started with carrot and ginger soup.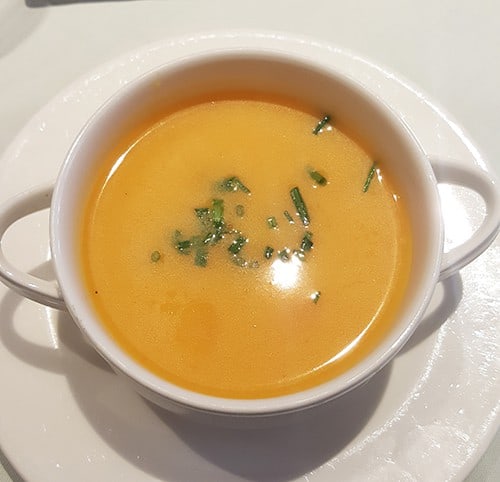 And for my entree I had goulash with potato cakes and veggies.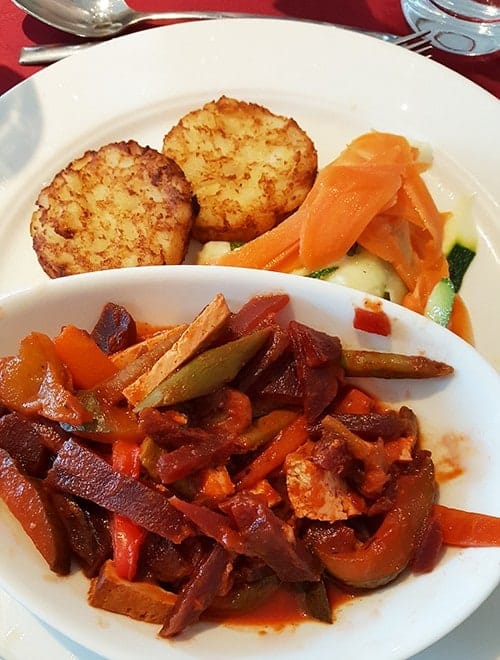 Wittenberg
The following day we landed in Wittenberg which is home to Martin Luther. I didn't know much about the Reformation before our tour so it was interesting to get some background info.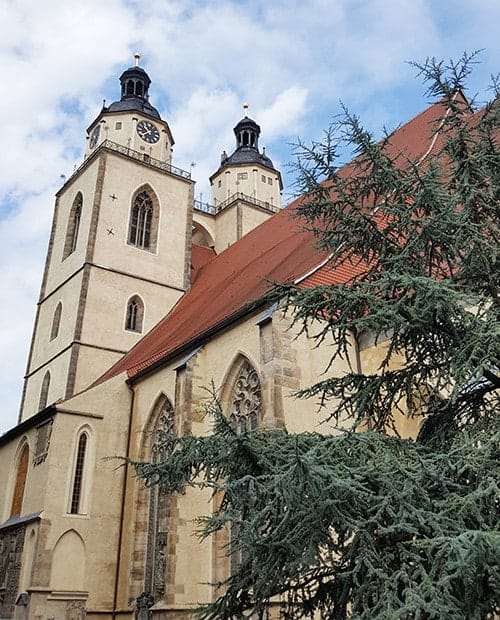 Okay so this is not the most "historic" of pictures on Martin Luther but Matt and I had fun with it.
There was a wine festival taking place in Wittenberg that day too. We got to experience some wine and music!


After a long day of sightseeing we relaxed with a nice dinner on board. I had some tasty vegan French onion soup to start.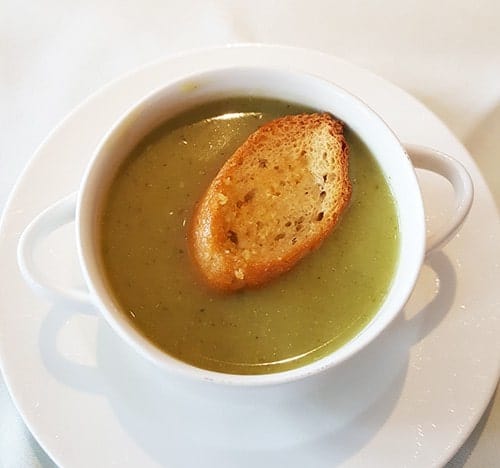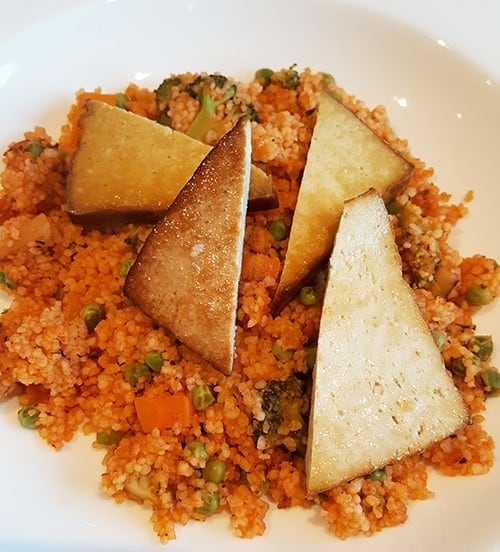 And couscous with tofu & veggies for my main course.
Torgau
After dinner we arrived in Torgau. It was getting dark and looked like it was going to storm so we went out quickly to see the town.
We were able to see the monument that commemorates the meeting of US and Soviet forces during the Second World War before the rain started. (I'm kind of proud of this picture as I got a nice shot of the moon too).
Meissen
The next day we arrived in Meissen. Although Meissen is known for their porcelain and there was a tour to the porcelain factory, Matt and I decided to skip it and wander around by ourselves.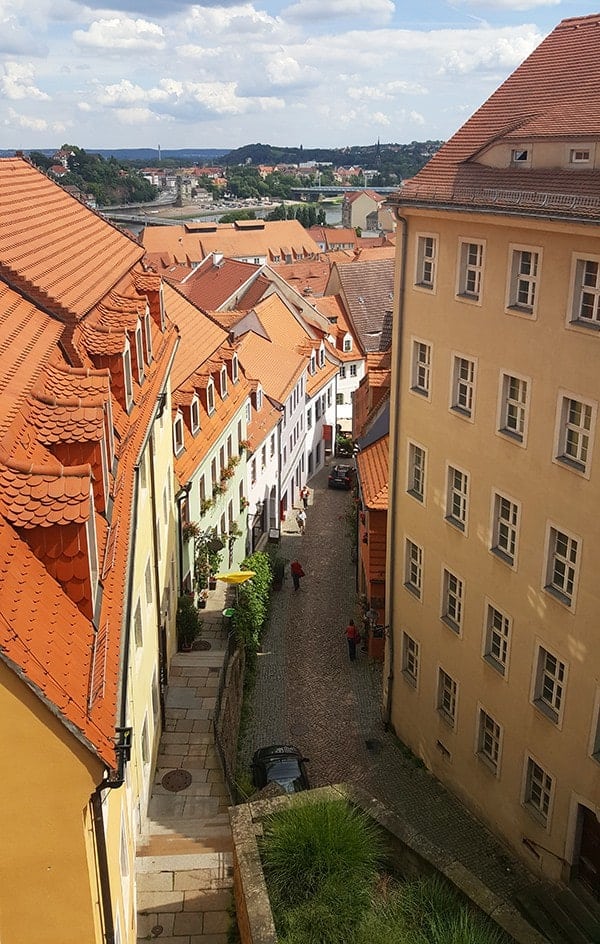 We walked to the top of the castle/dom hill. The views were beautiful!

And we were lucky there was a biergarten at the top to get a nice cold beverage!
For dinner that night I had a "creamy" leek and white asparagus soup and some pasta with veggies in a tomato sauce.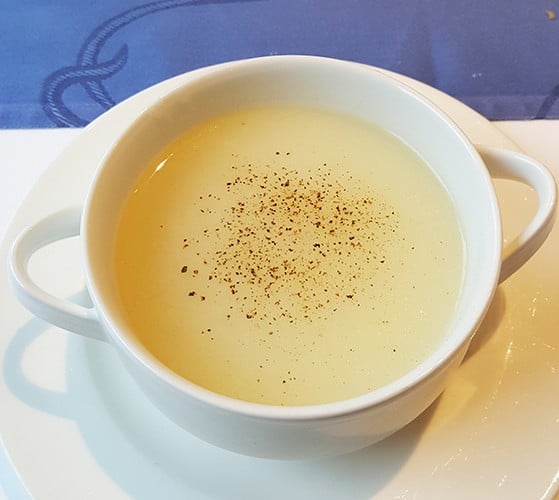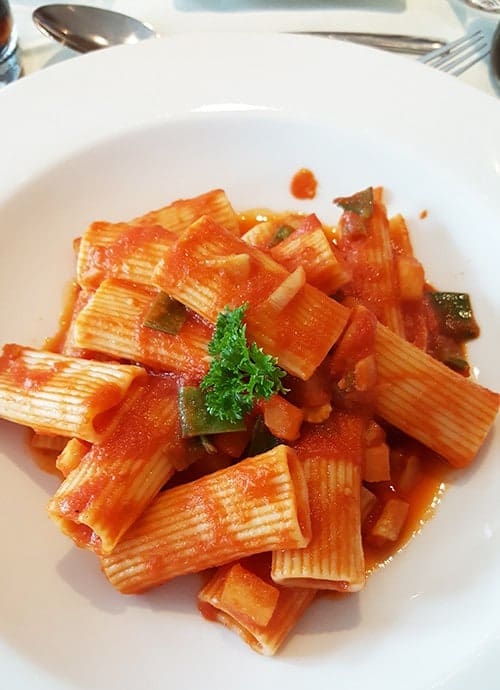 Dresden
After dinner we arrived in Dresden. It was beautiful sailing in at sunset. I have about 50 pictures but this post is getting long so I'll only do a few.
The next day we headed out to tour Dresden. The "Dresden concept" was a project from students that wanted to add more green and clean air to the city. These planters were all over the main square.
I thought this wall was so cool. It's all the rulers of the area done in Meissen porcelain.
We also visited Zwinger Place. The grounds were beautiful!
That night for dinner the chef made me some broccoli soup and falafel cakes with lots of veggies! So delicious!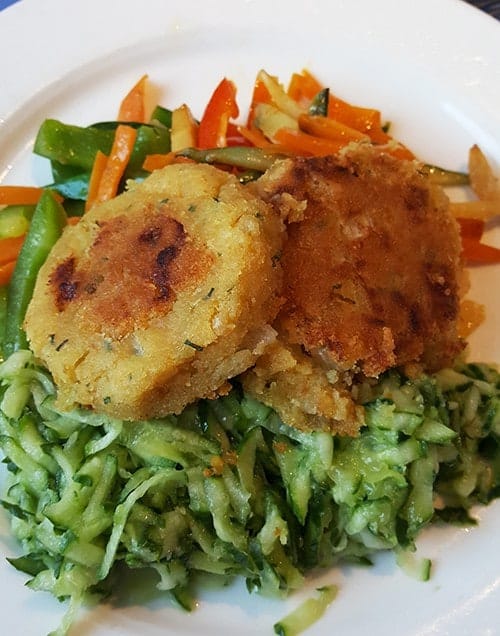 So those were the first few days on the cruise. I know it was a long post but thanks for reading through to the end! I didn't want to leave out anything we saw but I held back with too many pictures.
Check out the final part of my trip when we head out of Germany and into the Czech Republic!
You may also like...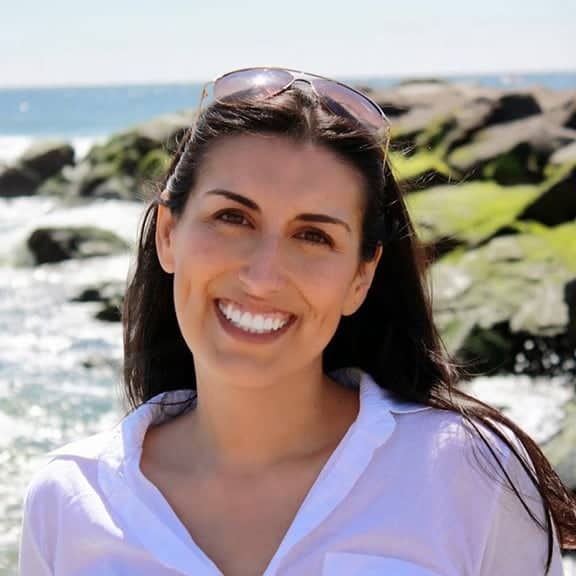 Mary Ellen Valverde MS, CNS, LDN is a Licensed Nutritionist and Certified Nutrition Specialist who empowers vegans to feel confident in creating sustainable habits that align with their values and health goals. She shares easy gluten-free plant-powered food to nourish your body + satisfy your tastebuds. Mary Ellen's recipes and nutrition info have been featured on Yahoo News, Parade, VegNews, LIVESTRONG, Dr. Axe, Greatist, LIVEKINDLY, Brit+Co, Well+Good, and more.