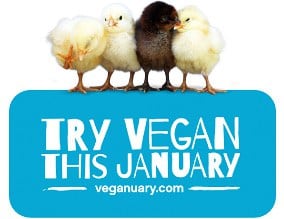 January starts something I've actually never heard of until this year – Veganuary! The official website tells much more about the movement but basically the premise is to cut out all animal products for the month. I know it's already into the first week of January but let's be honest, most people probably only started their resolutions yesterday right? So if you've ever been interested in the vegan lifestyle or even thinking of adding more plant-based meals, check out the Veganuary website.
I love this idea because going vegan is a great way to help animals, make a difference in the environment, and aid in better health. I'm going to do a post on how to start going veg later on this week so stay tuned for that!
For me veganism isn't a diet, it's a way of life that I'm passionate about. Maybe you're not fully there yet or only thinking of dabbling in some plant-based dishes – and that's totally okay. Take what you can from the Veganuary website and if you have any questions, always feel free to contact me.

Matt and I on Christmas Eve
My husband, Matt, has decided to take on the Veganuary challenge and I wanted to share with you a few things he's said when I "interviewed" him about it.
Me: Why did you decide to commit to Veganuary?
Matt: My main reason is that the holidays are really rough on my body. I eat a lot of bad things and don't exercise enough. I gain weight and usually feel sluggish and not as happy. I wanted to do something different than a usual New Year's resolution. Sometimes people say they are starting a new diet or going to "eat healthy" but what does it really mean? So when I saw Veganuary postings on Instagram, I thought it was a specific and manageable goal that I know I can do. There's also a good moral aspect to it as well.
Me: What are you hoping to get out of it?
Matt: I'm hoping that my body feels better my energy and mood improve. I'll also feel better knowing I'm doing something that morally feels good.
Me: Do you have plan for the month?
Matt: My overall plan is to radically increase my veggie intake. This will be a big change for me even though I'm mostly vegetarian*. I've been eating heavy, greasy foods lately.
My plan for now, which will be fun and help me from getting too bored is to choose different veggies every time I go to the market. I don't want to fall into the trap of eating the same foods every day. I'm going to go to the store every 2-3 days and start at one end of the aisle pick a few things and then work my way through all the fruit and veggies. What will be interesting is that I'll run into some foods that I have never tried before and I can go on YouTube to see how to prepare them.
Me: Anything else you'd like to share?
Matt: I'm excited for the month. It also helps to have a wife that knows all about veganism. We're going to cook together and try new recipes. I know she would love it if others wanted to contact her with any questions. She loves supporting people – especially those that want to make a better world for themselves as well as animals**.
*Matt's technically pescatarian because he eats fish sometimes.
**Very true! Get in touch if you have questions and look for the first part of my Going Veg series later on this week!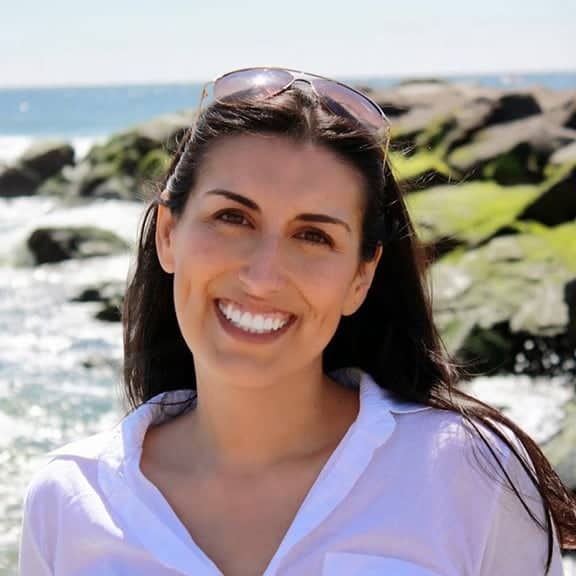 Mary Ellen Valverde MS, CNS, LDN is a Licensed Nutritionist and Certified Nutrition Specialist helping people thrive on a plant-powered diet. Mary Ellen offers a completely holistic and science-based approach to designing a healthy, plant-based life.
When she's not working with clients or creating new meals for her blog, you can find Mary Ellen doting on her two rescue shih tzus, creating the perfect vegan mac & cheese, or exploring the world with her husband.