A vegan diet can be healthy but there are a few vitamins and minerals that can be low on a vegan diet. Find out which and how to keep those levels up!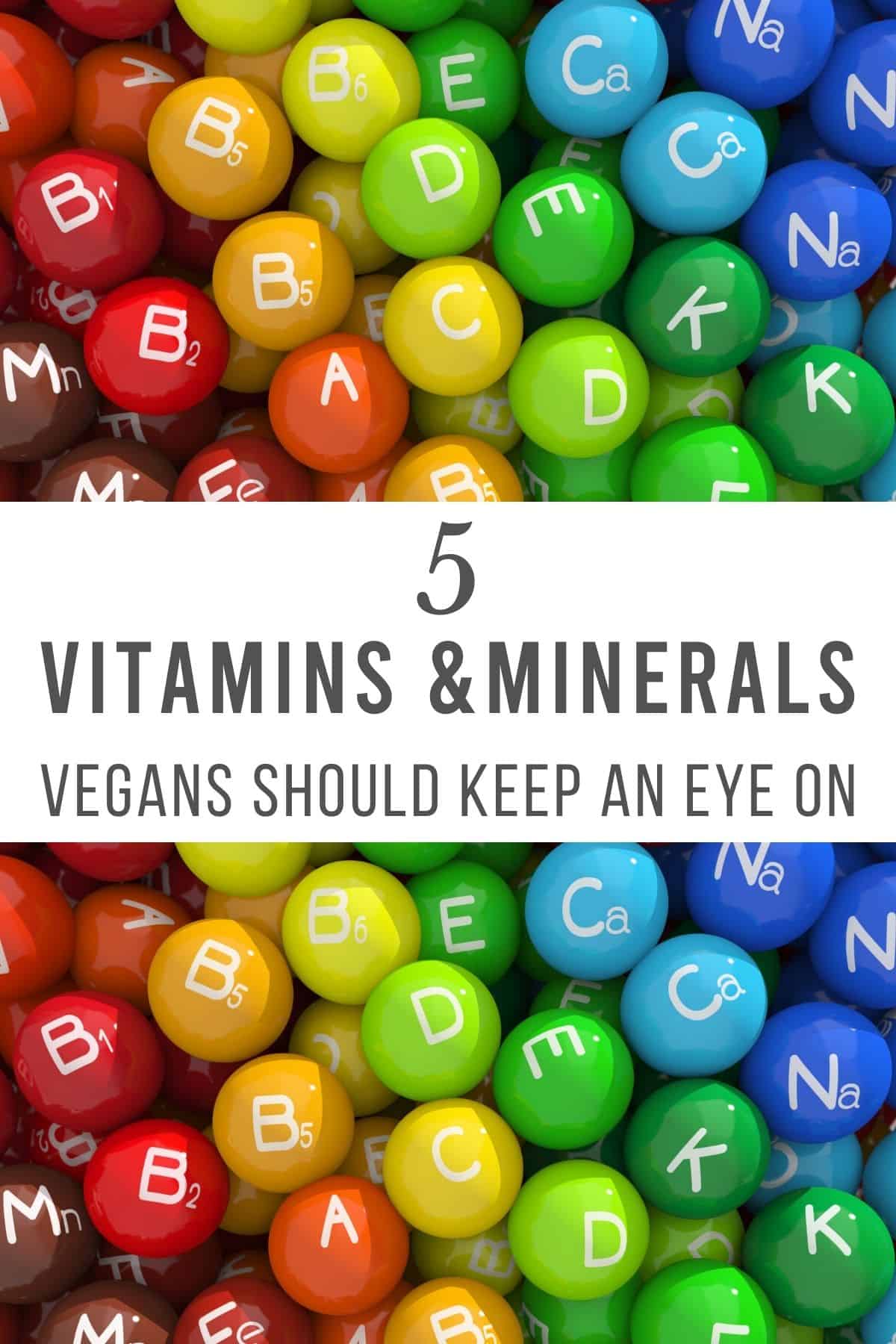 One of the best ways to keep healthy is to eat a diet rich in whole foods. However, there are a few vitamins and minerals that can be typically low when following a plant-based diet.
It's a good idea to get blood work done by your healthcare provider at least once a year to make sure your levels are up to par. Often, people may not even know they are deficient until they start experiencing symptoms later on.
If you are low, you can get your levels back on track through diet and supplements.
Vitamin B12 (cobalamin)
Needed for: cell division (production of DNA), healthy red blood cells, production of myelin sheath around nerves, fat and amino acid metabolism, folate activation
You can get a blood test for B12 or a urine test for methylmalonic acid (an organic acid). If MMA is high, it indicates a B12 deficiency.
There are no naturally occurring plant-based foods that contain B12, however, some foods (like nutritional yeast) are fortified with them. It is essential for vegans to get enough B12 so while it may be possible to get the amount needed through fortified foods, it's easier to take a supplement and be sure you are getting adequate amounts of B12.
The recommended amount of Vitamin B12 per day for adults is 2.4 micrograms (mcg) per day.
Methylcobalamin and cyanocobalamin are two absorbable types of B12. Supplements come in 25mcg-1000mcg. Be sure to check with your personal nutritionist or healthcare provider for the correct kind of B12 for your personal wellness needs.
Vitamin D
Needed for: calcium level regulation in blood and tissues, bone density, cell growth and development, immune system cells
Bloodwork will test 25 OH D levels. If levels are low, which many times they are for vegans especially in the winter because vitamin D is synthesized by the sun, you can take a supplement to get them back up to normal. Once normalized, supplements can be re-evaluated with your nutritionist or doctor.
Plant-based food sources of Vit D: There are not many naturally occurring foods with Vitamin D except for mushrooms if they have been treated with UV rays. Some fortified foods like some non-dairy yogurt and milk, orange juice, cereals, and tofu contain vitamin D - just be sure to check the packaging.
Much of our population is low in vitamin D, especially in the winter months. I myself take 1000IU/day to keep my levels up. Before starting on any supplementation, be sure to check your vitamin D levels and talk with your personal nutritionist or healthcare provider. If you do supplement with vitamin D and are vegan, be sure to note that most vitamin D3 is animal-based while vitamin D2 is plant-based.
Calcium
Needed for: bone and tooth health, nerve cell transmission, muscle function, blood clotting, intracellular signaling
There is no real test for calcium deficiency because your body tightly regulates calcium levels. If you are low in calcium, your body will take it from your bones so you want to make sure you're getting enough calcium in your diet to prevent osteoporosis.
Plant-based food sources of Calcium: leafy greens (kale, turnip greens, mustard greens) fortified soy and other nondairy milk, fortified tofu, white beans, bok choy, broccoli, and watercress. You can also supplement with calcium to ensure you are getting enough to maintain your levels but check with your personal nutritionist or healthcare provider if you have questions on that.
Iron
Needed for: oxygen transport, muscle formation, energy production, enzyme function
Many vegans are low in iron because many sources of iron are meat-based. You can get a full iron panel done which includes iron and Total Iron Binding Capacity (TIBC), ferritin, and transferrin blood tests. It's good to get these checked every once in a while to make sure levels are adequate and to prevent iron deficiency anemia.
Plant-based food sources of Iron: lentils, carrots, soybeans, broccoli, oatmeal, quinoa, fortified cereals. For better iron absorption, eat foods high in iron with vitamin C rich foods. Absorption can be decreased when taken with tea or coffee. For better iron absorption, eat foods high in iron with vitamin C rich foods. Absorption can be decreased when taken with tea or coffee.
Zinc
Needed for: proper immune system function, cell division and growth, wound healing, antioxidant and enzyme function
Plant-based food sources of Zinc: lentils, green peas, white beans, wheat bran, corn, oatmeal.
Zinc supplementation is sometimes necessary for vegans. I myself supplement sometimes, especially during cold and flu season. Speak to your be sure to your personal nutritionist or healthcare provider on supplement details.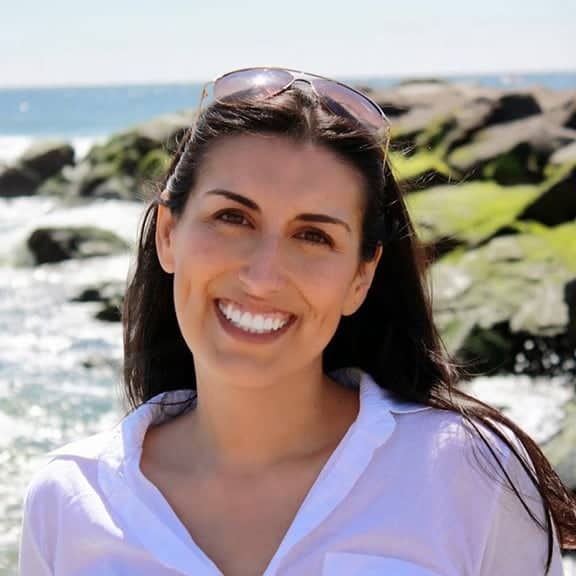 Mary Ellen Valverde MS, CNS, LDN is a Licensed Nutritionist and Certified Nutrition Specialist who empowers vegans to feel confident in creating sustainable habits that align with their values and health goals. She shares easy gluten-free plant-powered food to nourish your body + satisfy your tastebuds. Mary Ellen's recipes and nutrition info have been featured on Yahoo News, Parade, VegNews, LIVESTRONG, Dr. Axe, Greatist, LIVEKINDLY, Brit+Co, Well+Good, and more.