PLANT-BASED NUTRITION FOR WOMEN WANTING TO FEEL BETTER FROM THE INSIDE OUT
You're not "feeling right" and are unsure how to feel like yourself again
You're low on energy and need a few coffees to get you through the day
You want to lose those extra pounds and have tried countless diets but nothing has worked
You're extremely busy and don't have the time to cook elaborate meals
You love animals and feel like a vegan lifestyle will align more with your beliefs
I understand, I've been there too…and I'm here to help.
I believe that through a plant-based diet, you can regain your "old self" and enjoy a healthier version of you without the stress.
---
Hi, I'm Mary Ellen, a functional medicine and plant-based nutritionist helping women to start feeling more like themselves again.
I know what it's like dealing with the stress of feeling unwell, trying and failing at diets, and struggling to figure out a plan to feel better. I'm here to guide you in your wellness journey.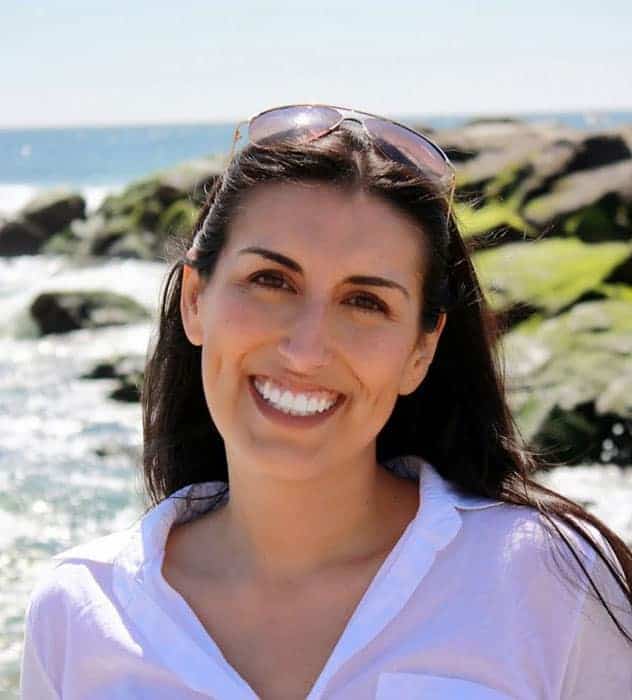 I empower my clients by teaching you how to:
make smart personalized food decisions
lose weight naturally while feeling more energized
create delicious plant-based meals even when you are short on time

---

When you become a member of the VNutrition community, you'll learn how a plant-based diet can have you looking good, feeling better, & eating well.

---

What others are saying…

I started working with Mary Ellen because I felt exhausted and was frustrated with several attempts at various diets that did not work. Mary Ellen took time to listen to my frustrations. She provided me with several "goals and challenges" to meet as we continued working together. I was able to meet my goals and those challenges became exciting as I began to see results. My weight is now manageable and my energy levels have increased. – M.B.

Before I met with Mary Ellen, I was feeling tired and losing some of my mobility because I suffer from arthritis. She helped me with my diet and suggested some supplements. I gave her recommendations a try because I felt like I needed more pep and wanted a way to have my joints feel better. Now I have less difficulty with my movement and feel like I have more energy. – Kathleen M.

---

Mary Ellen's Journey

Imagine not having to eat vegetables when you were a kid. Well, that's exactly how I grew up. My mom didn't like to cook and she definitely hated vegetables with a passion, so most of my diet was filled with processed foods, pasta, takeout, and soda (which was totally fine with me and my sister).

We'd have bowls of pasta with some jarred tomato sauce, plop in front of the tv, and watch Nickelodeon while we ate every night. The only time I ever ate vegetables was when I went my nana's house or visited a friend for dinner (where I tried to feed the veggies to their dog).

None of that mattered at the time because I "seemed" to be healthy.

Things got a bit tough the summer before my junior year in college. I remember having such bad stomach aches that I couldn't get out of bed for about a week (all the while eating only snickers bars which my mom allowed for some reason). I had struggled with some digestion issues before but this experience was excruciating. I was also constantly tired and needed the caffeine from soda to get me through the day.

After lots of tests and trips to different specialists, the doctors were still confused with my symptoms and we never got to the root of the problem. Eventually, feeling bad every time I ate became the norm. My "tummy trouble" (as my family affectionately started calling it) continued on throughout college where I was eating a regular college student: ramen, fries, pizza, beer, and cheesesteaks at 2am (I was in Philly). I also started drinking more coffee to feel awake enough to get to class in the morning and get me through studying at night.

My unhealthy eating finally caught up to me after college when I noticed my jeans didn't fit and I had to go up a few sizes when shopping. After that, I did everything I could to lose weight. I tried low carb and low fat – basically all the big diets: atkins, south beach, weight watchers – you name it. I was eating chicken wings with blue cheese sauce half the week because that was allowed on some of these diets. Have you heard me say I ate a vegetable yet? Nope, there was no place in my life for veggies.

I became obsessed with calorie counting. All I would eat were those frozen boxed meals full of processed ingredients and sodium. I loved that I knew exactly how many calories I was ingesting, it made me feel in control of my body. I also made sure I did the hardest workouts to burn just about everything I ate. This led to a few years of disordered eating. I was limiting my food intake so much during the week and then I overate on the weekends when people were around so that nothing looked amiss. The weight came down a bit but my digestive issues were at an all time high.

After years of constant struggling and feeling lost, my sister encouraged me to watch a documentary on the horrors of factory farming and dairy/egg production. Right then, something clicked for me. I've always felt uncomfortable eating meat because I love animals so much but this pushed me over the edge. After the film, I stopped consuming meat, cheese, milk and eggs and immediately felt a weight lifted from me. I was finally eating the way my conscience always wanted me to.

And you know what? I started feeling better. Going plant-based made me focus on foods I have never thought about eating before – like vegetables! Who knew veggies could actually be tasty if they're cooked the right way? I lost weight gradually but easily with my new lifestyle and felt better than I had in years both mentally and physically. Eating whole foods also gave me much more energy and I was able to go through the day without feeling the need for caffeine.

After doing some specific nutritional testing, I discovered that I had certain food sensitivities/intolerances so I cut those foods from my diet which helped me get rid of the pain from the digestive issues that I had experienced all of my life. I finally realized that good nutrition is the key to health.

After healing myself through plant-based foods, I discovered my passion to help others who are struggling as well. I earned my master's in nutrition and I'm now a Certified Nutrition Specialist. (More info on my education and certifications here.)

Here are a few more things about me so you get to know the kind of gal I am…

I consider myself a vegan mac & cheese connoisseur
I am obsessed with all animals, especially my two sweet angel-faced shih tzus, Firenze & Sophie
I'm not ashamed to say I love me some reality television (Bachelor in Paradise anyone?)
Even when I'm on vacation, I'm planning my next vacation #wanderlust
I love all sparkly/shiny/glittery things. I wish nifflers were real because I think we'd get along well
I am a huge nutrition nerd and my idea of a fun night is reading up on the latest in nutritional science (with Real Housewives on the TV in the background, of course)
I am extremely passionate about helping people feel their best because I understand what it's like to struggle with wellness

---

So, are you ready to start looking good & feeling better?

Then I'm here for you!

I run a plant-based detox 3 times a year to help clients regain their energy and get started on their plant-based journey.

I also offer vegan nutrition coaching for those that need extra support and guidance.Be sure to also check out my recipe page which has easy-to-make yet healthy meals the whole family will enjoy. Most of my recipes are gluten-free because gluten can be a problem for many people (including myself). I also offer substitutions (like oil-free options) and share diverse meals and ingredients to cater to a wide variety of food allergies, sensitivities, and restrictions.