EASY VEGAN RECIPES TO GET YOU STARTED ON A PLANT-BASED DIET
You're interested in adding more plant-based foods to your diet

– whether it's for health reasons, helping the environment, or because you love animals.

You're not someone who wants to spend hours in the kitchen

. You need food everyone will love but without too much hassle – you've got other stuff to do.

You want recipes the whole family will enjoy – healthier versions of meals you enjoyed before going vegan that everyone will want a second helping of.
I understand. I've been there too…and I'm here to help!
---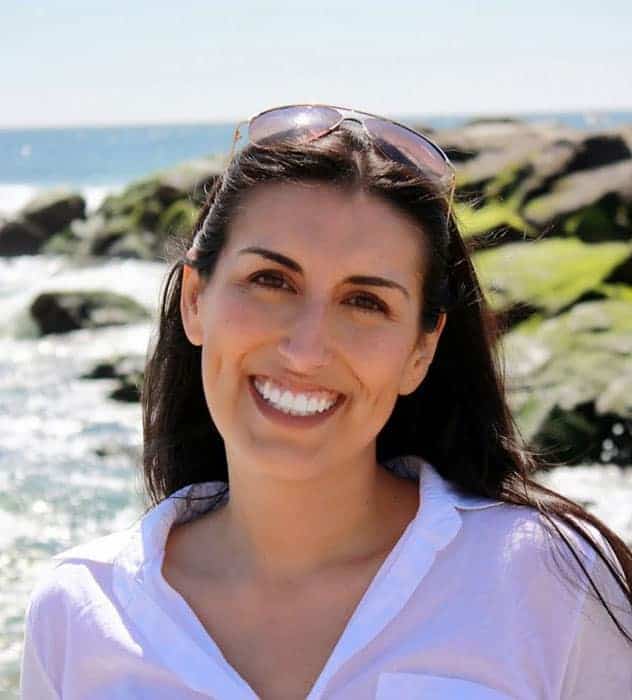 Hi, I'm Mary Ellen, a Vegan Nutritionist helping people adopt a plant-based for their health.
I want to show you that eating a diet full of plants can be good for you as well as tasty.
Maybe you're:
interested in plant-based meals and looking for guidance to get started

a seasoned vegan searching for healthier plant-based recipes

an omnivore wanting to add some plant-based meals into your week.
No problem, I've got you all covered! I love sharing helpful resources for those interested in forming better nutritional habits by adopting a diet full of veggies.
---
You don't have to give up delicious food to go vegan. I can show you how to make tasty plant-based meals in no time!
---
Mary Ellen's Nutrition Journey
Imagine not having to eat vegetables when you were a kid. Well, that's exactly how I grew up. My mom didn't like to cook and she definitely hated vegetables with a passion, so most of my diet was filled with processed foods, pasta, takeout, and soda (which was totally fine with me and my sister).
We'd have bowls of pasta with jarred tomato sauce or (my fav) mac & cheese and plop in front of the TV while we ate every night. The only time I ever had to eat vegetables was when I went to my Nana's house or visited a friend for dinner (where I tried to feed the veggies to her dog).
Throughout high school and college, I struggled with digestion issues to the point that it was normal for me to feel bad after eating. My "tummy trouble" (as my family affectionately started calling it) was constant and even after seeing a number of doctors about it, I still did not have any answers.
After a number of years, I decided to go vegan because I've always loved animals. So I stopped consuming meat, cheese, milk, and eggs and immediately a weight was lifted.
I felt a LOT better taking out the animal-based products from my diet (both mentally and physically) BUT I still wasn't feeling 100%. Turns out, just taking the chicken nuggets and replacing them with vegan chick'n nuggets, dairy pizza with vegan pizza and keeping all that other processed food in wasn't cutting it.
I finally realized what the missing piece was – PLANTS! I needed real foods in my diet in order to thrive.
Instead of focusing on processed replacements for animal products, I started incorporating real plant-based foods such as vegetables, fruit, whole grains, legumes, nuts, seeds, and healthy fats.
With my new lifestyle, I felt better than I had in years so I wanted to share my love of plant-based foods. I created VNutrition (the V is for both "vegan" and my last name Valverde) to show that eating a plant-based can be both easy and tasty.
And after healing myself through plant-based foods sharing my food with the world, I discovered my passion to help others who are struggling as well so I decided to go back to school and invest in my education big time.
I earned my master's degree in Human Nutrition from the University of Bridgeport. I also completed a vigorous nutrition residency at the prestigious Sandy Hook Clinic with Dr. Kara Fitzgerald, a leader in Functional Medicine. I am now a Certified Nutrition Specialist ® (CNS), the gold standard for advanced nutrition professionals, as well as a Licensed Nutritionist.
If you're interested in working with me to help you improve your health through a plant-based diet, check out my nutrition consulting page: Mary Ellen Valverde Nutrition.
Education
Master of Science, Human Nutrition | University of Bridgeport
Certified Nutrition Specialist | Board of Certified Nutrition Specialists
Licensed Dietitian Nutritionist |Maryland Board of Dietetic Practice
Functional Nutrition Resident | Sandy Hook Clinic, Dr. Kara Fitzgerald
Certified Holistic Health Coach | Institute for Integrative Nutrition
Board Certified & Accredited Health Counselor | American Association of Drugless Practitioners
Here are a few more things about me if you'd like to get to know me even better…
I am extremely passionate about helping people feel their best because I understand what it's like to struggle with wellness
I consider myself a vegan mac & cheese connoisseur
I am obsessed with all animals, especially my two sweet angel-faced shih tzus, Firenze & Sophie
I'm not ashamed to say I love me some murder mysteries (Agatha Christie's my girl)
Even when I'm on vacation, I'm planning my next vacation #wanderlust
I love all sparkly/shiny/glittery things. I wish nifflers were real because I think we'd get along well
The Miami Dolphins make me cry (Hootie knows)

---
So, are you ready to get started on your plant-based journey?
Then be sure to check out my:
Work with Me 1-on-1
Click the below to set up a FREE 15 Minute call so we can discuss how I can help you!
If you have any questions, please feel free to contact me!