Staring on your plant-based journey and need some help? I've put together ideas for vegan shopping, products, and resources.
If you haven't read Going Vegan post yet, check it out. In it, I introduce some basics for those who are interested in starting to go vegan or want to add more plant-based meals to their diet.
Today I'll be sharing what to look for when shopping, my favorite animal product alternatives, and other resources to aid you in your plant-based journey.
Jump to: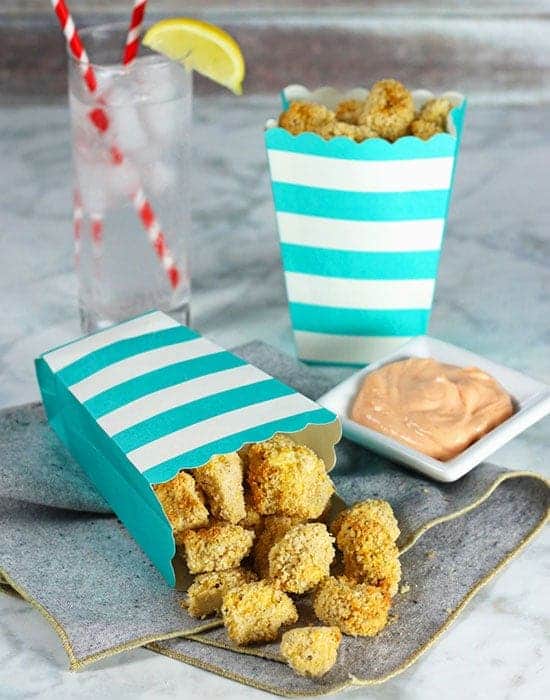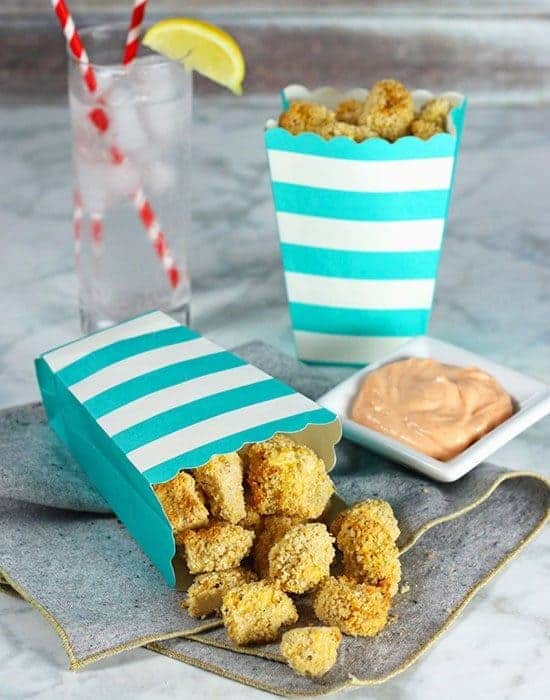 (my Popcorn Tofu)

What to look for when shopping
Animal ingredients can be found in many packaged foods but shopping does not have to be difficult when going plant-based.
The first thing I recommend doing is getting familiar with some of the names that are used for animal ingredients. Some words are obviously easy like cheese, egg, or milk but some others can be a bit trickier.
Check and see if these words are on the label:
casein/caseinate – milk protein

whey – milk by-product

gelatin – bones, connective tissue, or organs of animals

lard/tallow – animal fat

the color "120" on ingredient lists – used to make something red, is actually derived from the cochineal beetle. How gross is that?
Don't be fooled if you see "non-dairy" or "lactose-free" on the packaging. It could still contain casein which is the protein in milk (where lactose is milk sugar).
You can also tell if a product contains animal ingredients if the nutrition label contains cholesterol because only animals contain cholesterol.
One of the easiest ways that I realized I could find out if something has milk in it is to look for allergy information. Many products now have to label any allergen and because milk is a common allergy, it is usually listed right on the package under the nutrition info.*
Large retailers like Whole Foods and Trader Joe's offer many vegan products and they are prominently labeled. Trader Joe's has a large V to indicate vegan and a Vegan Product List. Even Target is offering many plant-based packaged foods.
Vegan shopping is only confusing in the beginning. Once you get to know the names of animal products and where to look for them, it's like second nature.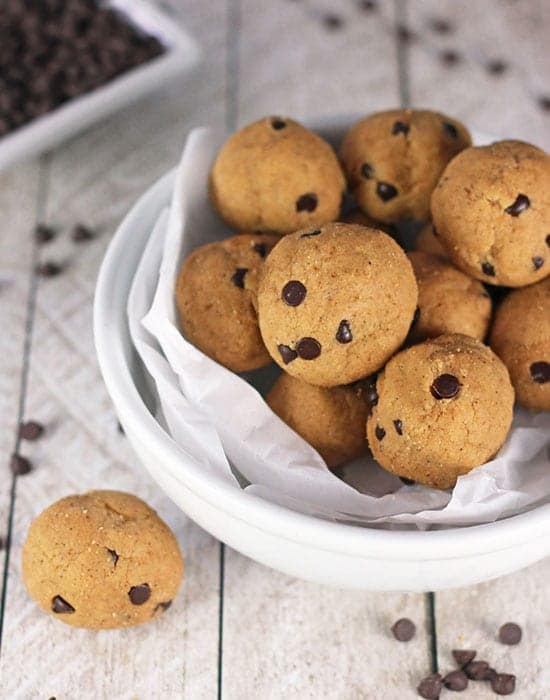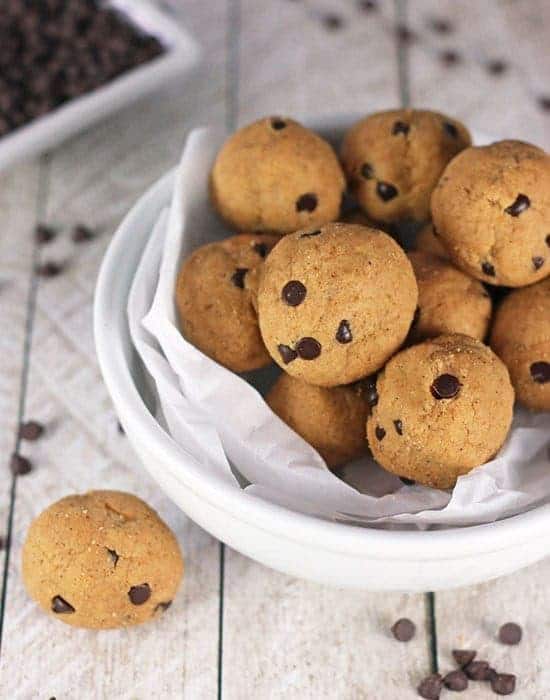 (my Cookie Dough Protein Balls)
Plant-Based Alternatives
Although I recommend sticking to most "real" foods like veggies, nuts, beans, and whole grains for most of your diet for health benefits, we're all human (and busy ones at that) so packaged foods will make our way into our diets at times. They can make life simpler and it's always good to have a few vegan alternatives on hand if you're in a pinch.
Besides knowing what to look for on labels, I think it's very beneficial to know which products are fully plant-based when going to the grocery store. I've listed some recommendations for some of my favorite alternatives to their animal-based counterparts.
Keep in mind, everyone has different tastes and although these are products that both myself and my husband enjoy. If you're not into one of them, try out a few till you find one that is right for you.
Milk
There are so many different kinds of non-dairy milk out there. Some that you might have heard of such as soy or almond but there are others out there now like cashew, coconut, flax hazelnut, hemp, oat, rice, and walnut.
Cheese
Mac & Cheese (because you know it deserves its own category)
Creamy Sauces
Mayo
Burgers
Poultry
Beef
Pork
Sweet Earth Benevolent Bacon
Fish
Butter
Or I substitute coconut oil or olive oil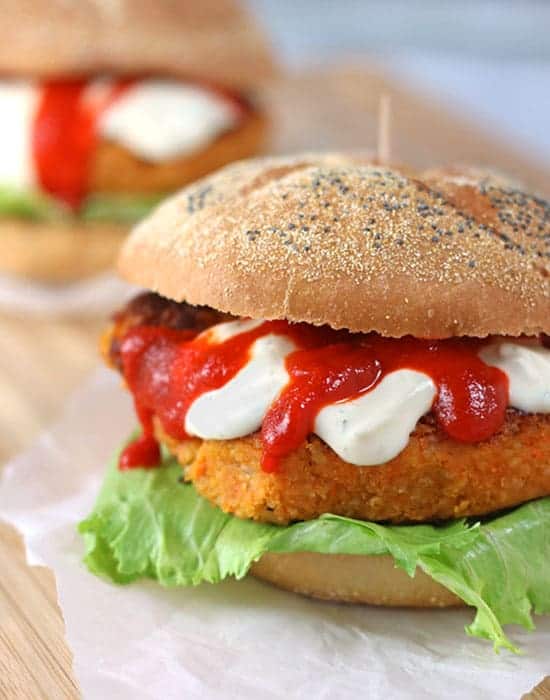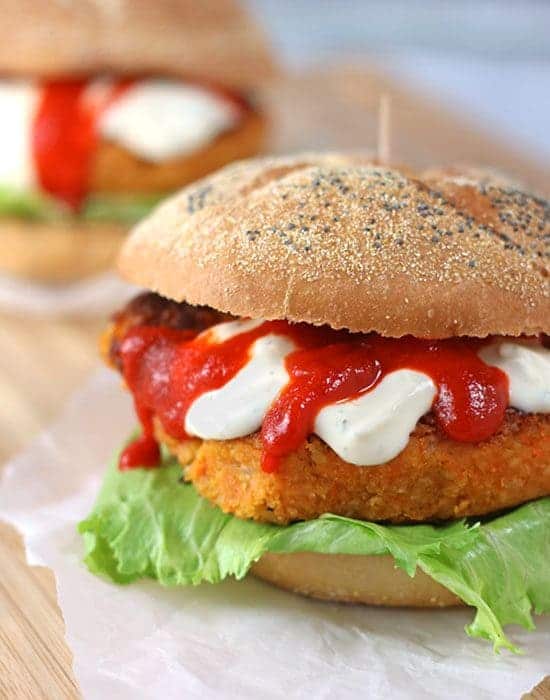 Vegan Resources
I also thought I'd share some of my favorite books, sites, and other resources that I found helpful when going vegan and that I recommend for more information.
Plant-Based Wellness books
Useful Websites/Apps
Recommended Documentaries/Movies
Some of these are available on Netflix or online for free:
Food, Inc.

Vegucated
Earthlings – very hard to watch but worth it
Cowspiracy

Forks Over Knives

Hungry for Change
Related Posts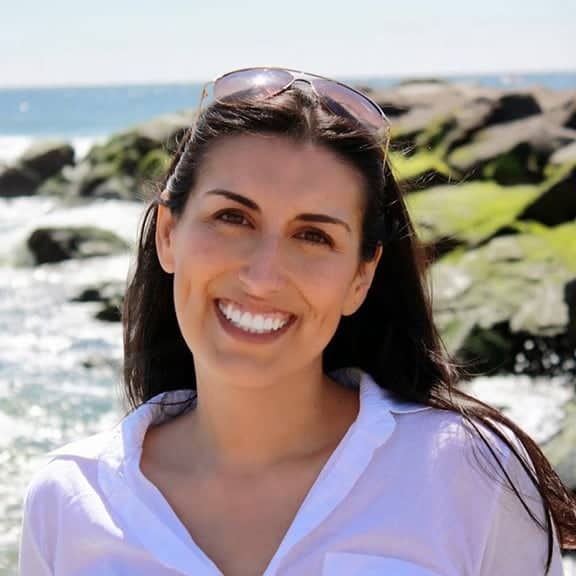 Mary Ellen Valverde MS, CNS, LDN is a Licensed Nutritionist and Certified Nutrition Specialist who empowers vegans to feel confident creating sustainable habits that align with their values and health goals. She shares easy plant-powered food to nourish your body + satisfy your tastebuds. Mary Ellen's recipes and nutrition info has been featured on Yahoo News, Parade, VegNews, LIVESTRONG, Dr. Axe, Greatist, LIVEKINDLY, Brit+Co, Well+Good, and more. She lives in NJ with her husband & two sweet shih tzus, Firenze & Sophie.