If you're looking for the BEST Tempeh Recipes, look no further. I've put together a wonderful list of tempeh recipes that are delicious and will be a hit for the whole family!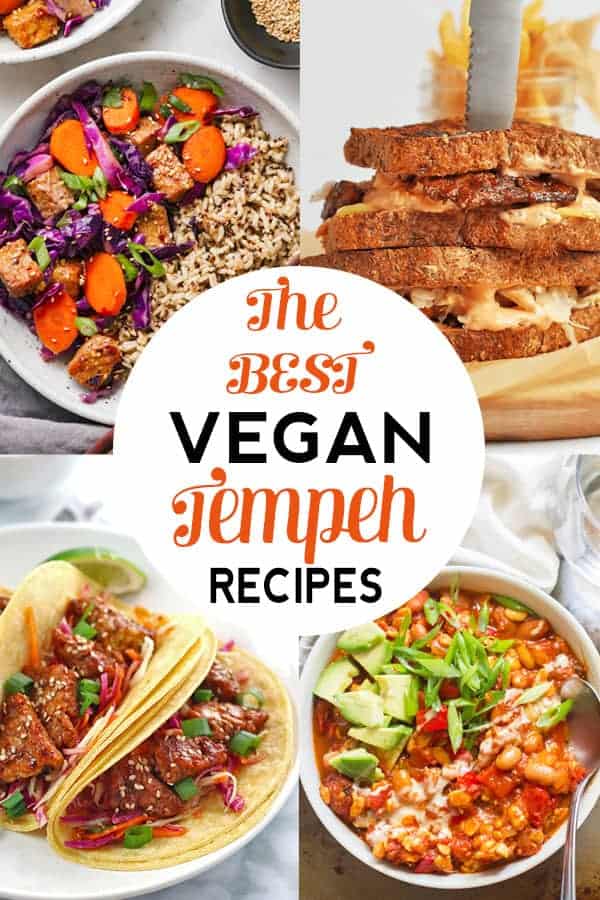 I used to hate tempeh. But as a vegan and plant-based nutrition specialist, I knew I should give this soy-based meat alternative another chance because it is SUCH a good protein choice and has tons of nutritional value. If you haven't tried it, or think you'd like to give it another chance (like me!), read on!
What is Tempeh?
Tempeh is made from fermented soybeans that have been cooked and then usually shaped into brick or loaf. It has a firm yet chewy texture and a slightly nutty or "earthy" taste. Typically tempeh is available in most grocery stores near tofu, in the produce section. It comes in many different flavors and grain variations.
Tempeh can be steamed, sautéed, fried, or baked and is usually marinated to add more flavor. It can be cut into cubes for stir-fries, grilled with veggies on skewers or used at a bacon or chorizo substitute and crumbled over breakfast, salad, or in a pasta dish.

5 Reasons You Need to Try Tempeh
It offers a dairy-free source of calcium
A 3 oz serving contains about 12% of the percent Daily Values for iron
Since tempeh is fermented, it can help balance the healthy bacteria in our guts
The recipes below taste so good!
*PLEASE NOTE: If you have a soy allergy or certain thyroid issues, it's best not to partake in regular tempeh. You can look for a soy-free version of tempeh (such as black bean or chickpea tempeh) though they may be harder to find. The following tempeh recipes will make it worth the effort!
Flavorful Tempeh Recipes You Have to Try (Especially if you think you hate tempeh!)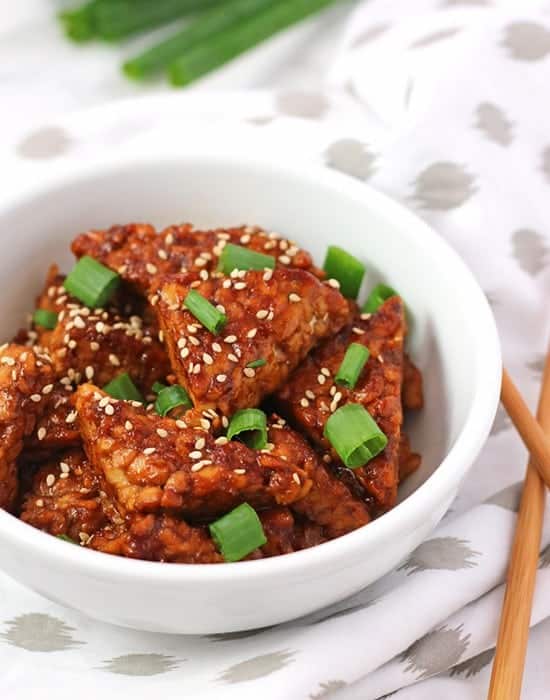 Since tempeh will absorb any flavors you add to it, and I love Asian-inspired food, I came up with what has become my most popular recipe to date, my Teriyaki Tempeh:
If you know anything about me, you know I love anything Buffalo (as you can see from my Buffalo Cauliflower Mac & Cheese, Vegan Buffalo Chick'n Skillet, and Buffalo Quinoa Balls recipes). Check out this Buffalo Tempeh Salads from Dietitian Debbie: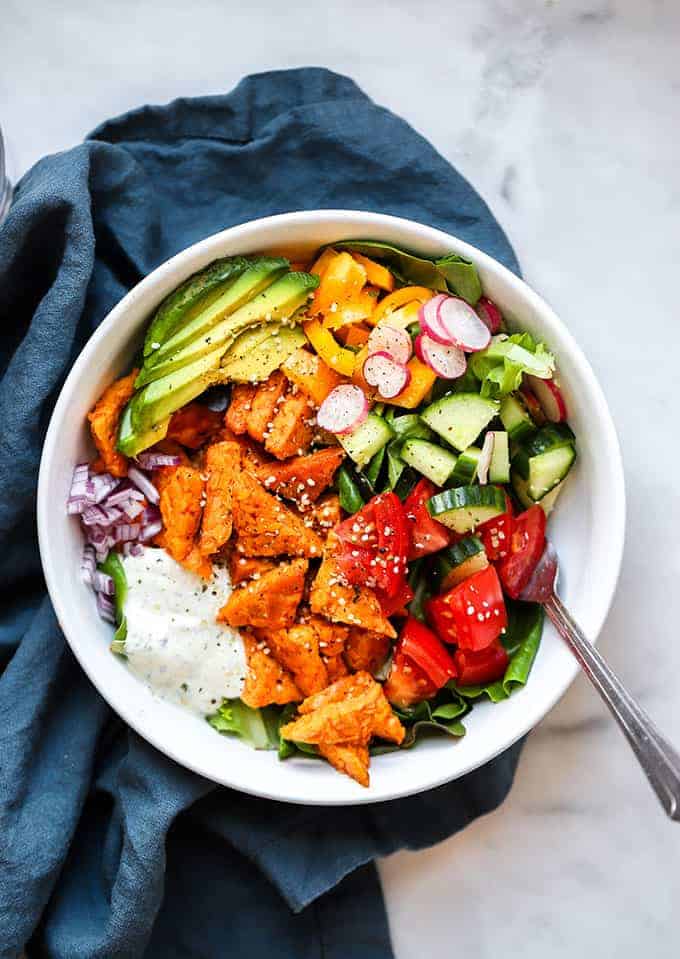 This looks like a delicious alternative to the traditional BLT, Vegan BLT with Tempeh Bacon, from Vegan Huggs: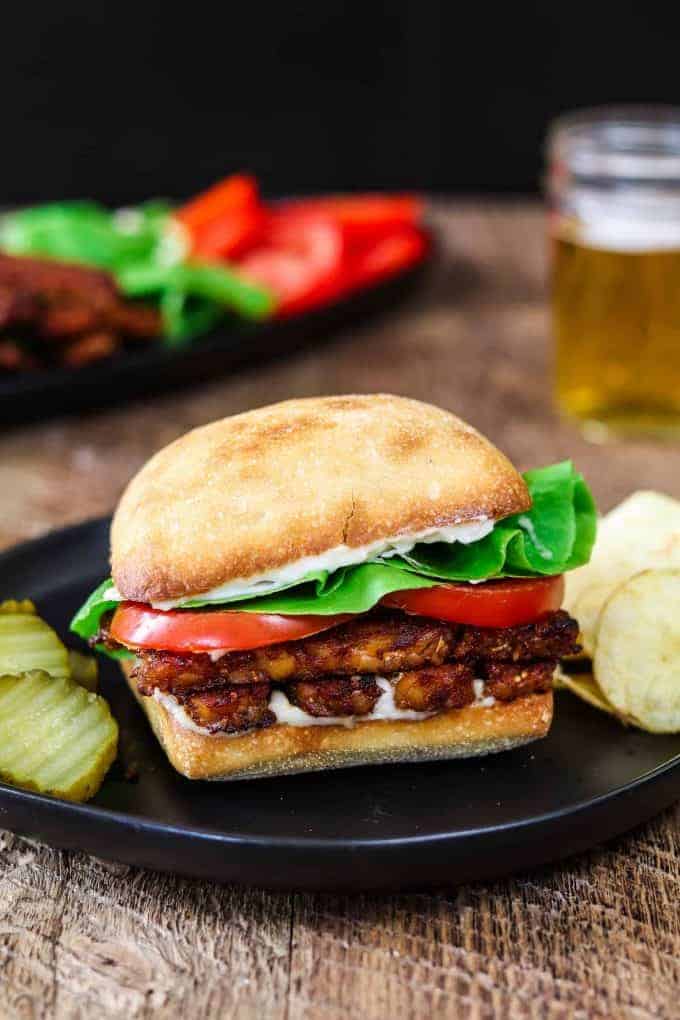 Tacos are my jam, so I figured, why not make another recipe with my delicious Teriyaki Tempeh? Teriyaki Tempeh Tacos is a twist on tacos that will make any dinner amazingly delicious! If you love tacos too, be sure to check out my other fun taco recipes like Walnut Meat Tacos and Vegan Breakfast Tacos: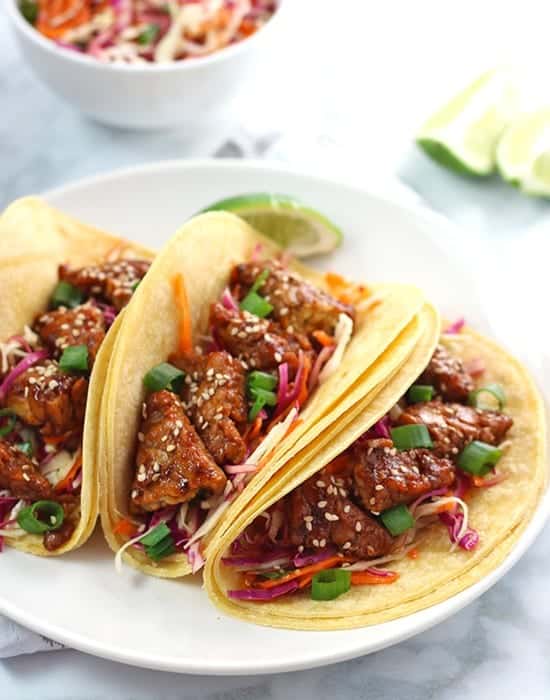 Tempeh Chili from Connoisseurus Veg looks perfect for fall when you need a hearty bowl of tasty comfort food to warm you up: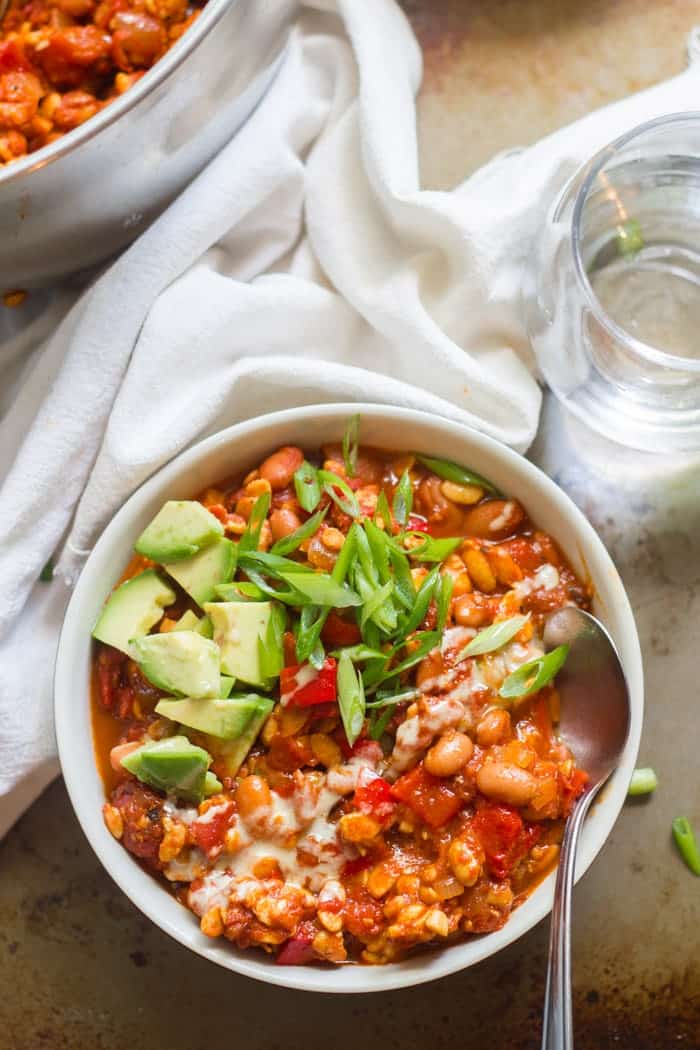 The BBQ Tempeh Avocado Sandwich from Healthy Happy Life looks like the perfect main course to serve at your next summer cookout: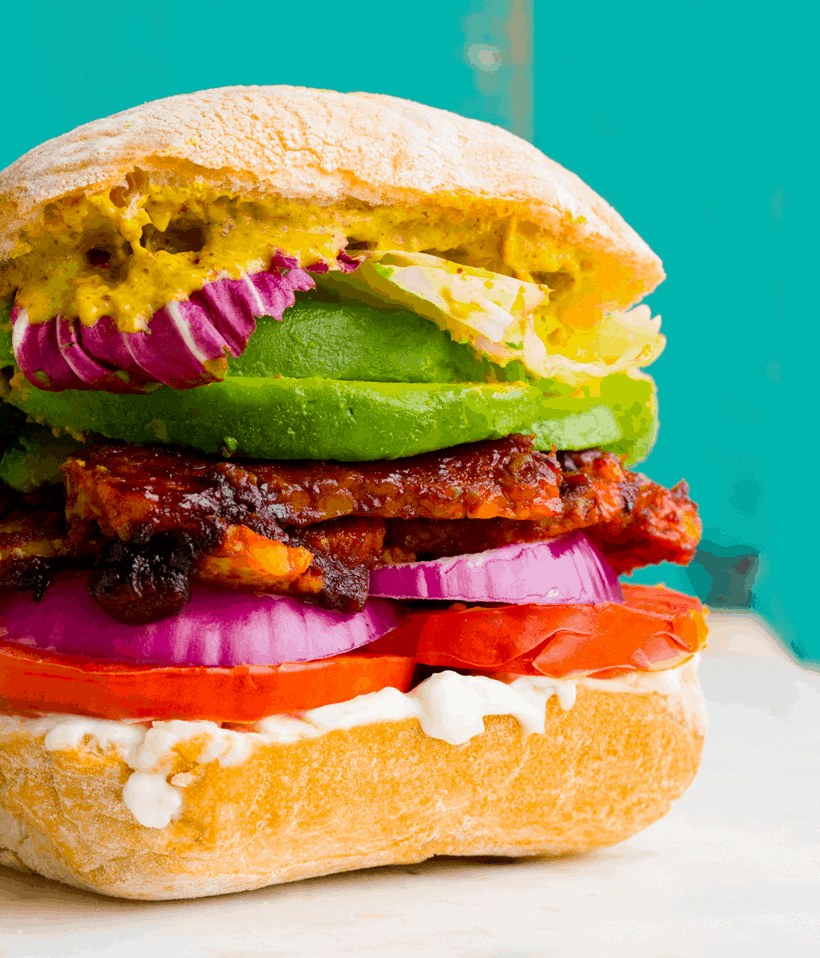 Thai Basil Tempeh Stir Fry from Choosing Chia features sauteed tempeh and substitutes mushrooms for the traditional oyster sauce to create a vegan version of this dish: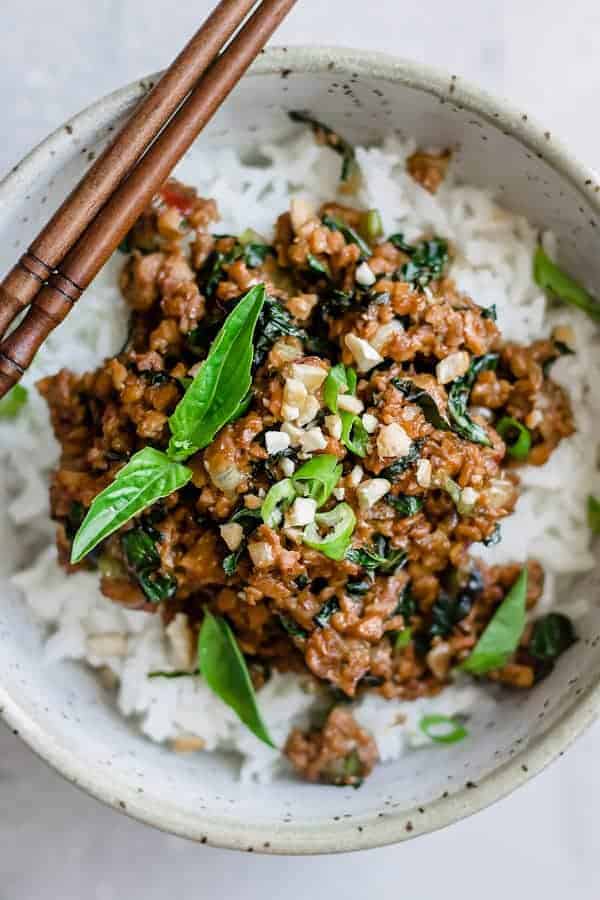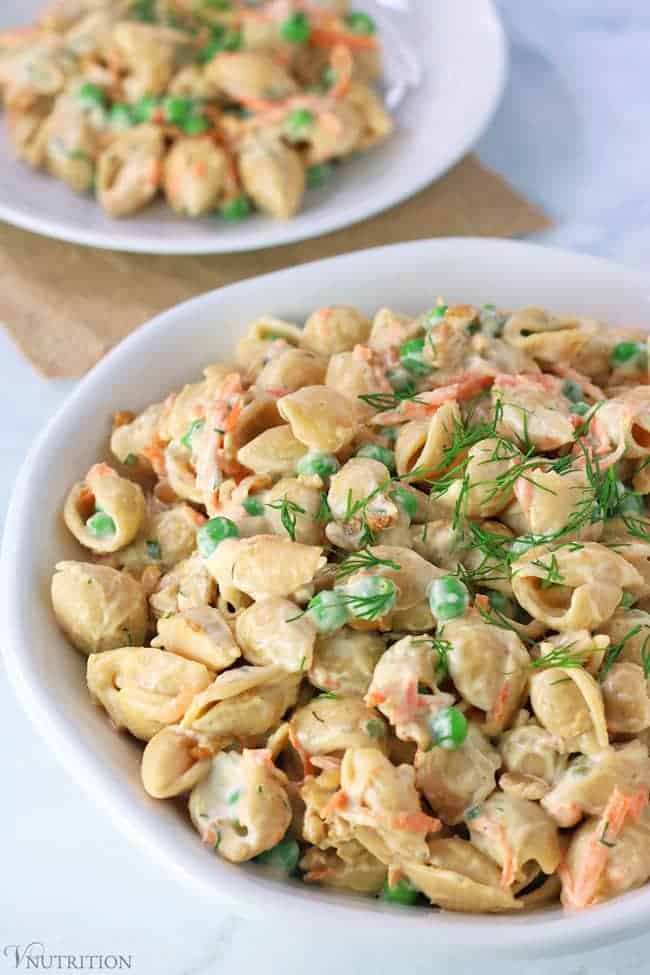 Vegan Ranch Pasta Salad – VNutrition (me!) – while this isn't just a tempeh recipe, I had to add it because it features my favorite tempeh bacon bits. I loved those packaged pasta salads growing up and this is my take on the vegan version…which is just as delicious if you ask me! Want more pasta salads? Check out my Easy Vegan Pasta Salad and my Healthy Ramen Noodle Salad:

Try marinating and grilling some tempeh in this delicious Vegan Tempeh Reuben by My Darling Vegan: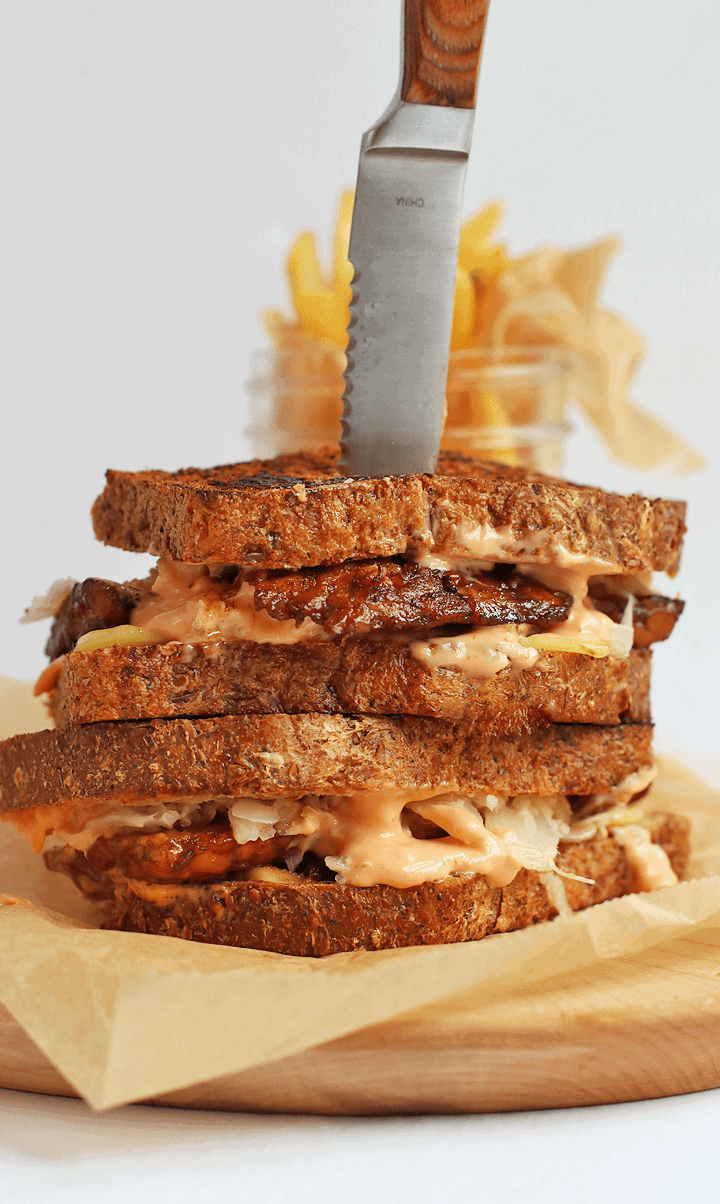 Enjoy a sweet and spicy marinade that really brings out the naturally nutty flavor of tempeh in Mirin & Maple Tempeh Stir Fry from Simple Veganista: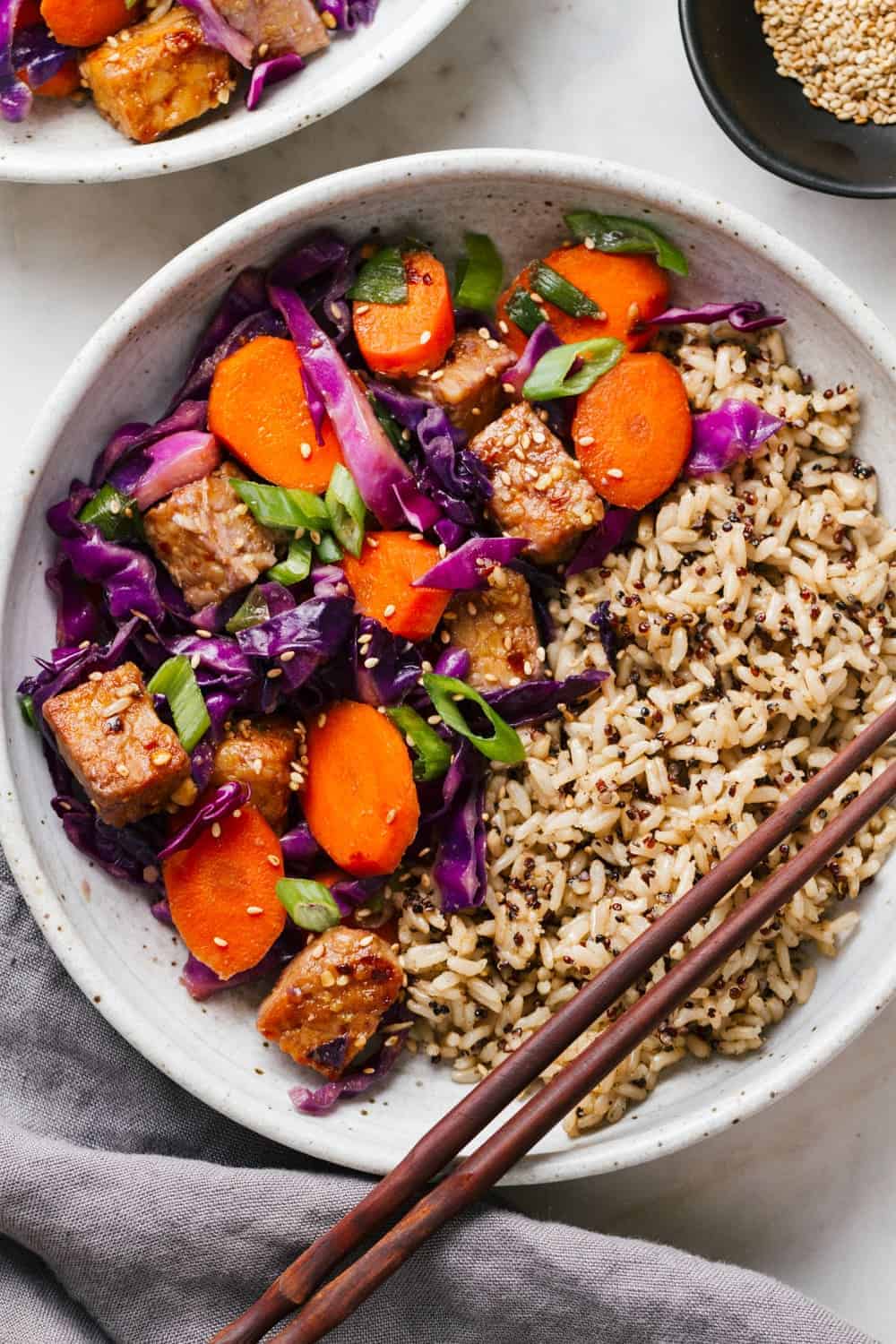 The cubed tempeh in this recipe is baked to perfection and adds just the right amount of crisp for a refreshing salad in Vegan Caesar salad with Tempeh from Bakerita:
Spicy Sesame Noodles with Tempeh from VNutrition (me!) – These noodles are topped with tempeh to make an easy, quick, and healthy weeknight dinner (just add some veggies – I like broccoli with these noodles). It's so much better for you than takeout and quicker than waiting for delivery! If you are looking for some other Asian-inspired recipes, be sure to check out my Mongolian Soy Curls, Tofu in Chili Garlic Sauce, and Thai Basil Noodles: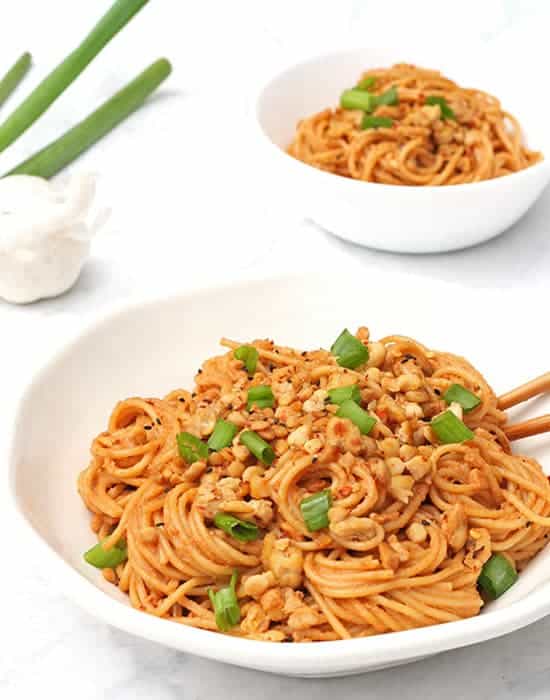 Easy Baked BBQ Tempeh from Yummy Mummy Kitchen – This delicious BBQ baked tempeh is as easy as it gets! Use it as part of a Buddha bowl, on salads, or in sandwiches and wraps.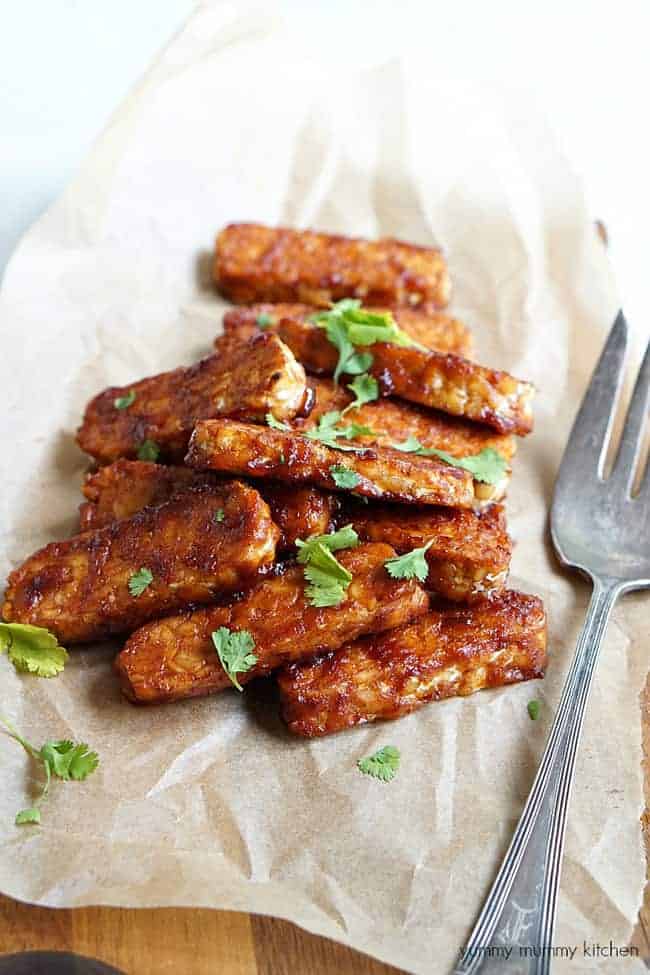 You might also like…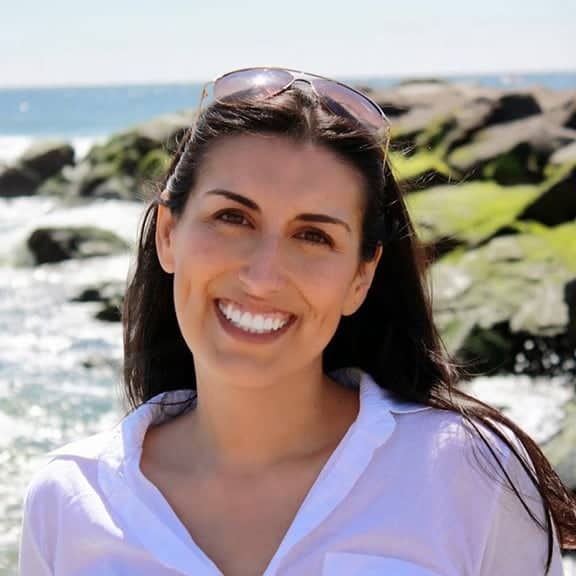 Mary Ellen Valverde MS, CNS, LDN is a Licensed Nutritionist and Certified Nutrition Specialist helping people thrive on a plant-powered diet. Mary Ellen offers a completely holistic and science-based approach to designing a healthy, plant-based life.
When she's not working with clients or creating new meals for her blog, you can find Mary Ellen doting on her two rescue shih tzus, creating the perfect vegan mac & cheese, or exploring the world with her husband.