Many people have been asking for Healthy Easy Vegan Dinner Recipes. I feel you. I know how hard it can be to cook each night and want something easy to make yet still tasty.
To help with this, I asked some of my vegan blogger friends to share some meals they think are easy and delicious. I want to show people vegan cooking doesn't have to be hard. The following recipes should be helpful for those starting out on a plant-based diet or those vegan pros who are looking for more healthy and easy dinner ideas.
Check out these 12 Healthy & Easy #Vegan Dinner Recipes to make mealtimes delicious!
Click To Tweet
12 Healthy Easy Vegan Dinner Recipes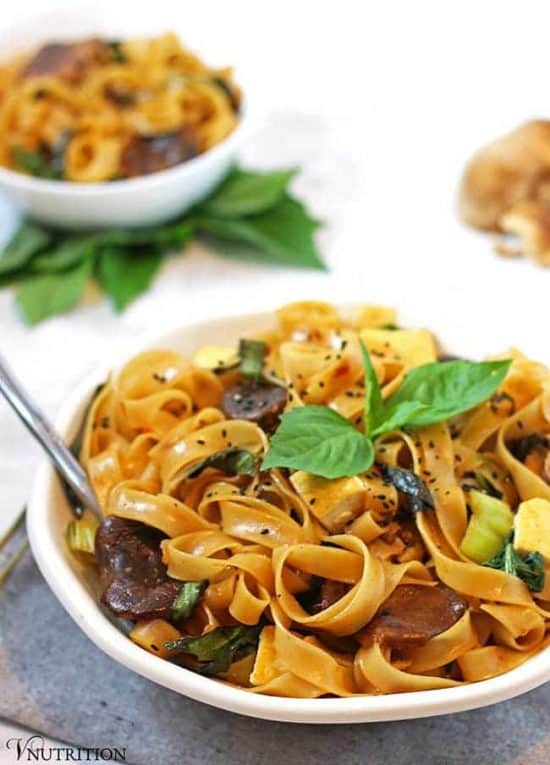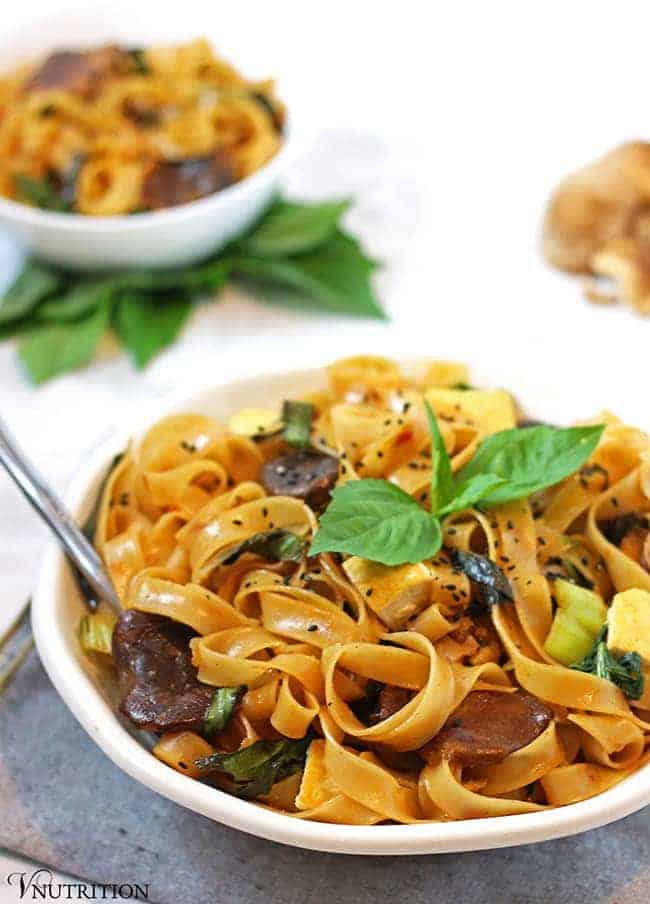 1. First up is my  Thai Basil Noodles recipe. They are perfect if you're craving some bold flavor for dinner. The recipe is easy to make and ready in about 30 minutes.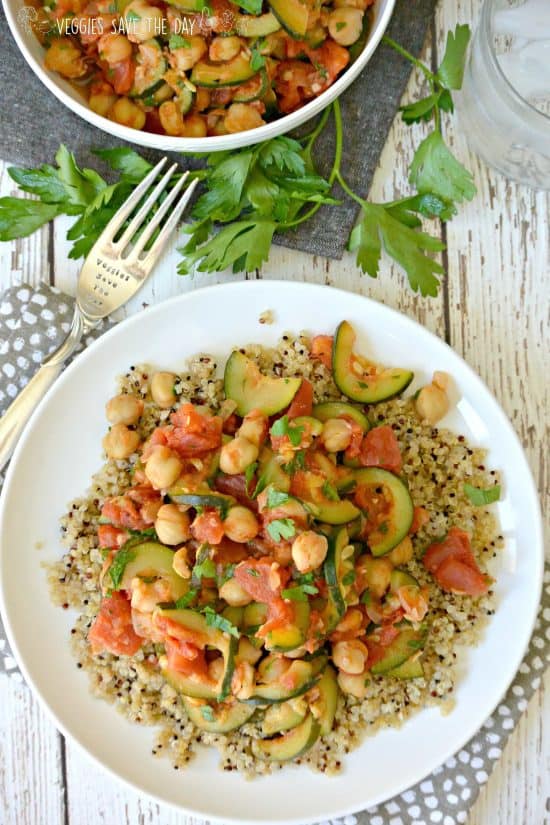 2. How tasty does this Zucchini Chickpea Stew from Veggies Save the Day look? It's vegan, gluten-free, and delicious hot or cold!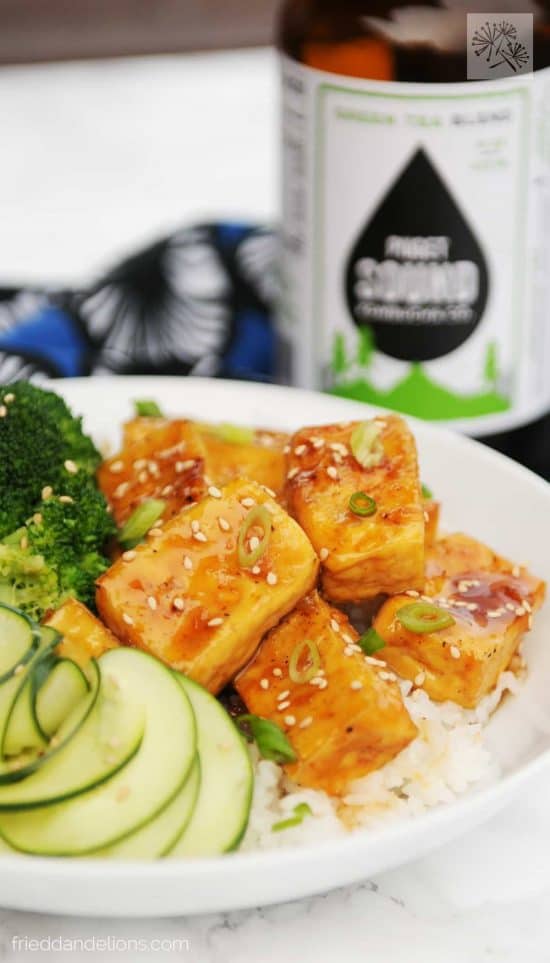 3. With this easy Teriyaki Tofu from Fried Dandelions, you'll never need takeout again. So much healthier than ordering!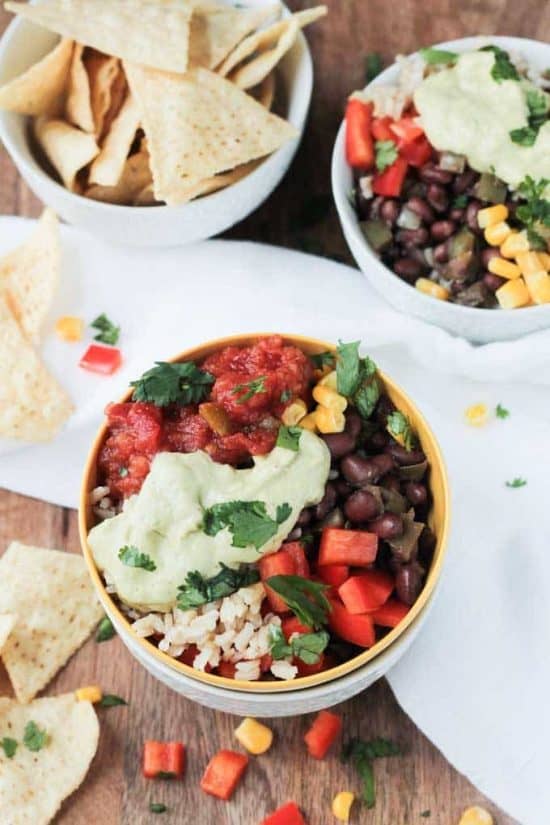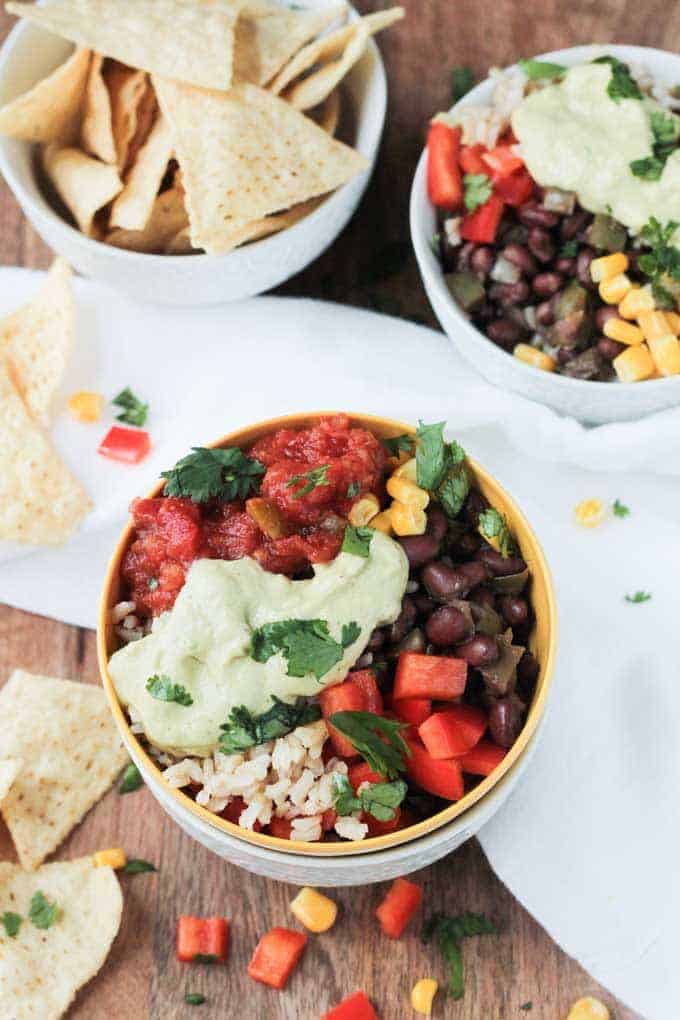 4. Veggie Inspire's Simple Vegan Burrito Bowls are so quick and easy. They take less than 20 minutes – your meal is ready in no time!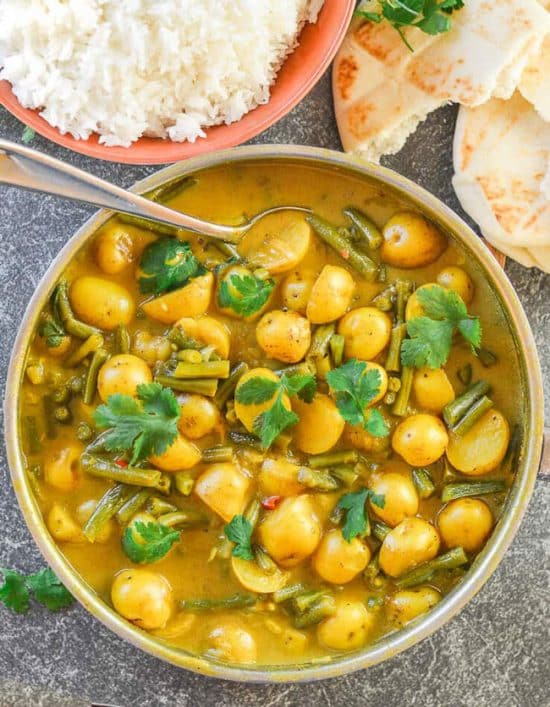 5.  This simple Green Bean & Potato Curry from A Virtual Vegan that is budget friendly and only has 8 ingredients but it's full of deliciousness.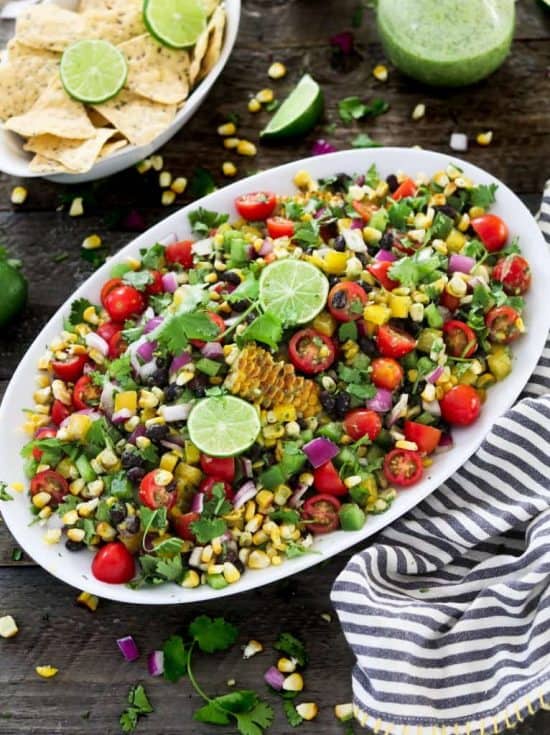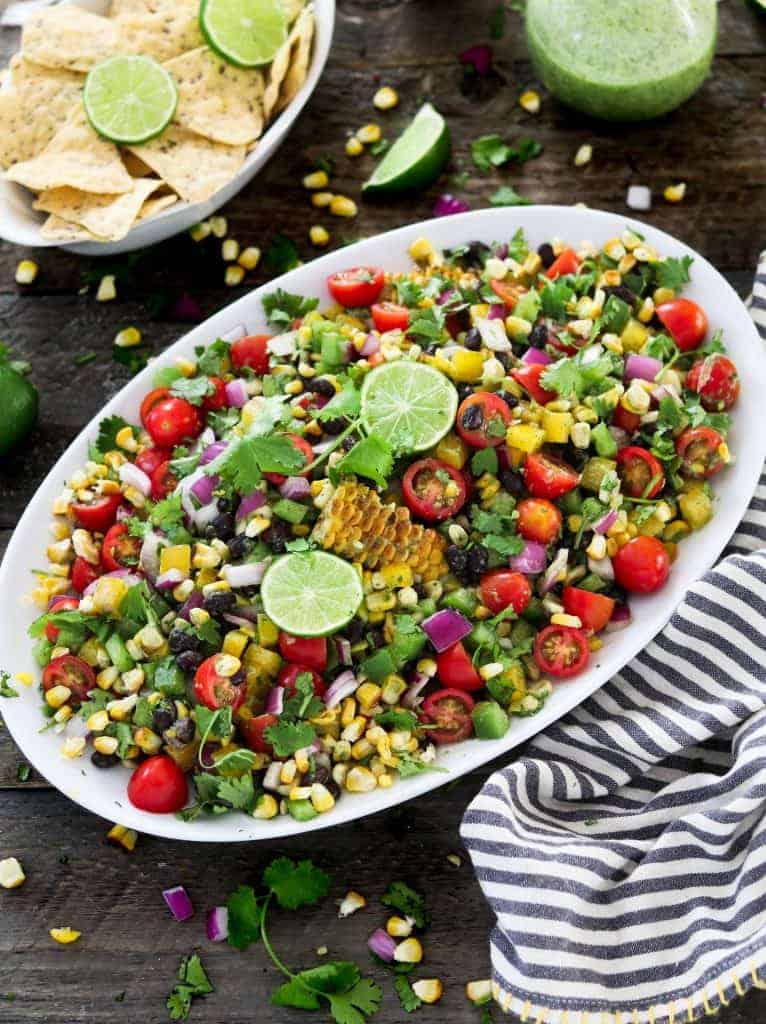 6. This Grilled Corn Salad from Vegan Huggs is colorful, refreshing and satisfying. Perfect for an easy meal any night!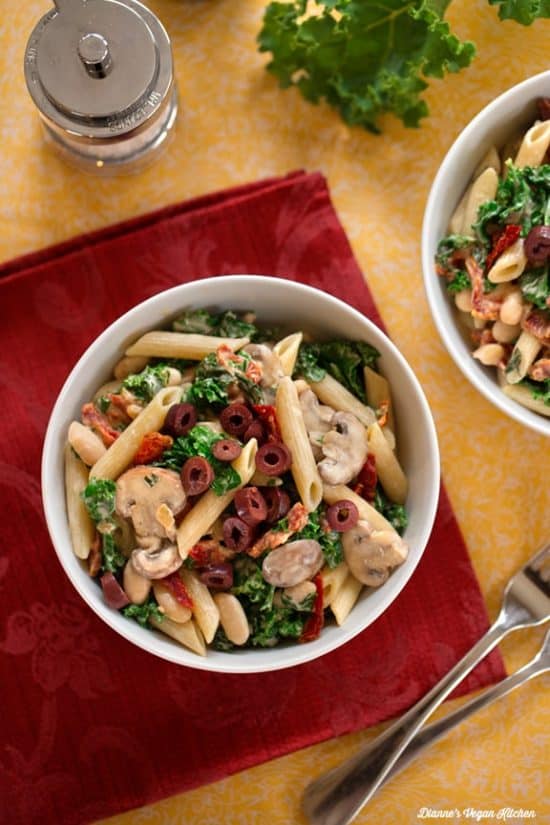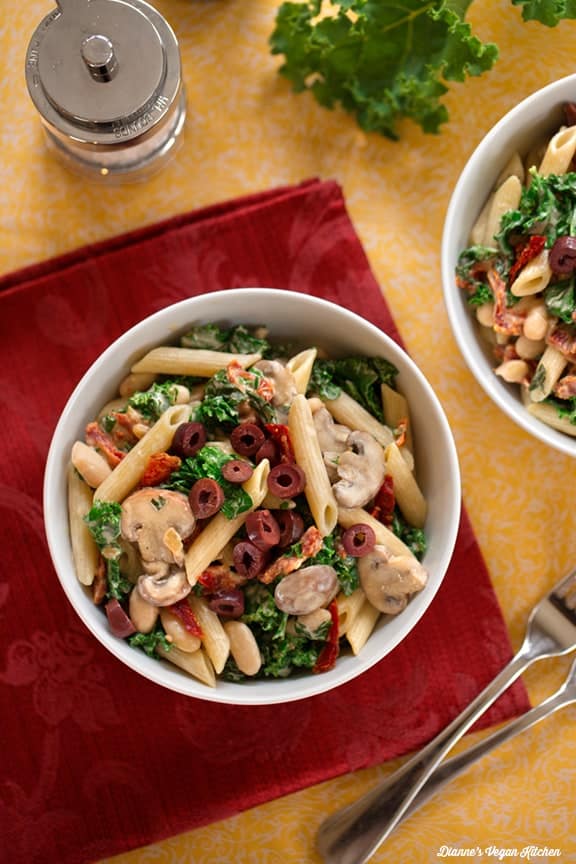 7. Dianne's Vegan Kitchen's Pasta with Creamy Cashew Sauce is perfect for busy weeknight evenings. With kale, mushrooms, olives, and sun-dried tomatoes, it's a tasty combination of pasta and veggies, coated in a creamy sauce.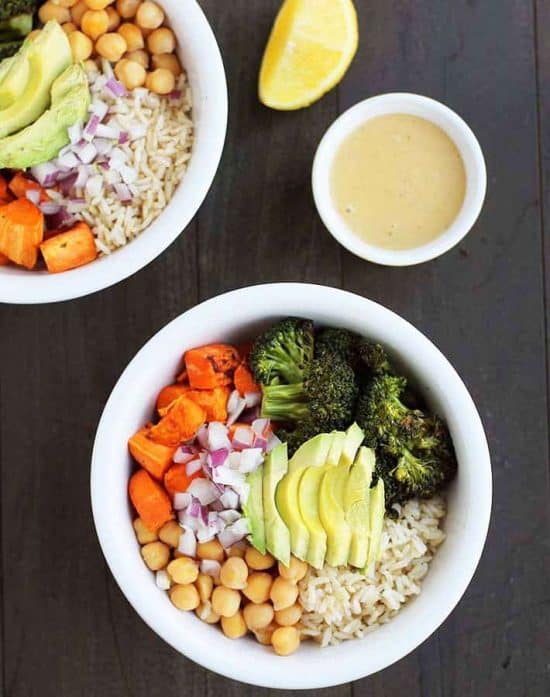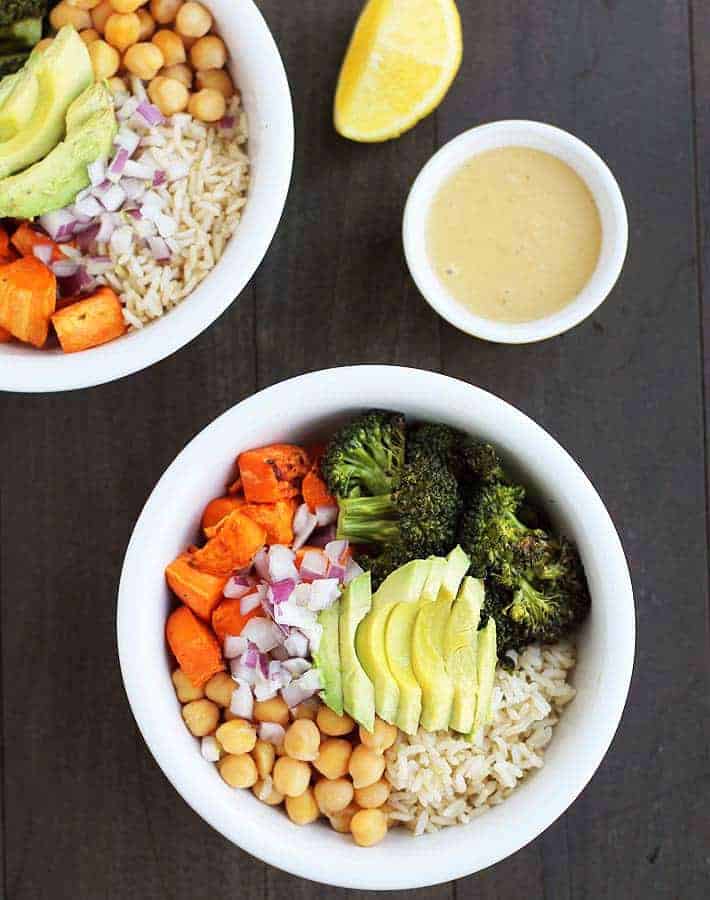 8. These Sweet Potato Broccoli Chickpea Bowls from Delightful Adventures can be enjoyed for lunch or supper. You can try lots of different ingredient combinations, there are so many possibilities!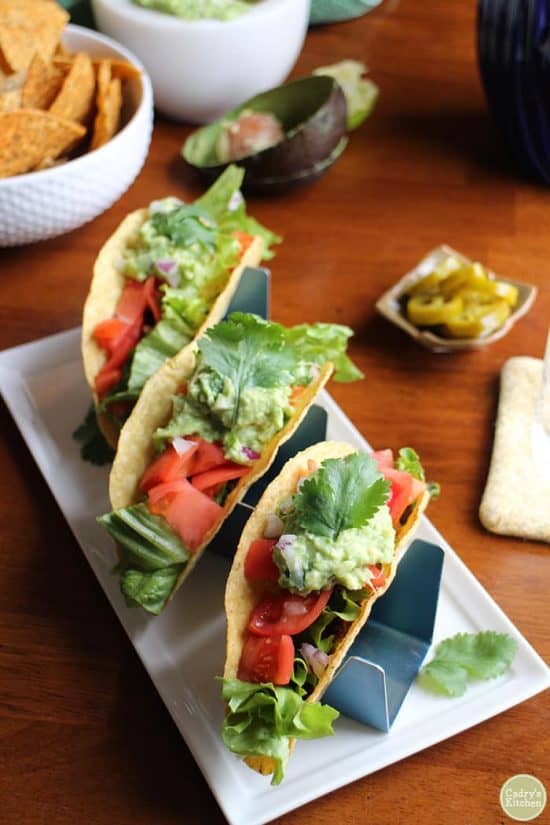 9. Looking for some tacos? These Spicy Black Bean Tacos from Cadry's Kitchen are full of warming spices like cumin, coriander, and ancho chili powder. They come together in just minutes, and the beans inside give them staying power that will keep you full!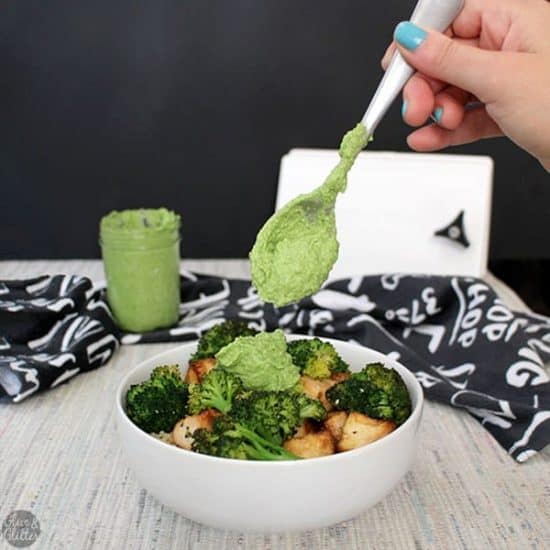 10. Glue and Glitter's Simple Tofu Broccoli Bowl is a healthy meal that you can make in the oven or in the air fryer. Serve over quinoa with a pesto drizzle for an easy supper in less than an hour!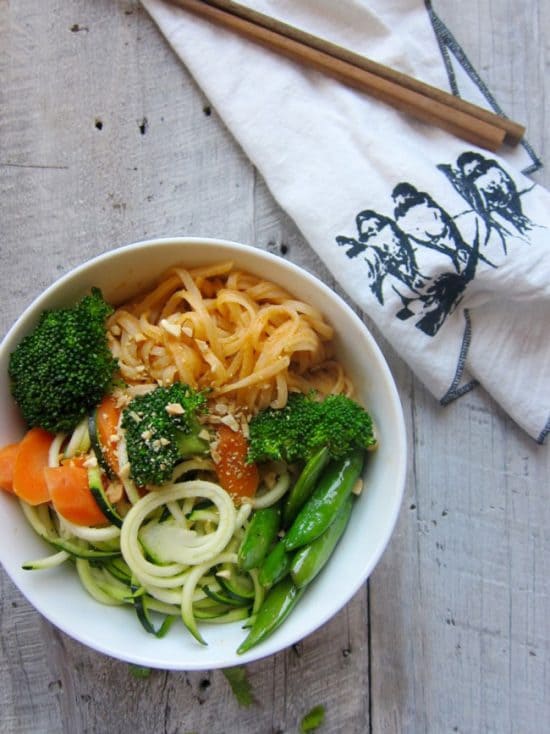 11. What's not to like in Cupcakes and Kale's Red Curry Peanut Noodles?  Noodles, crunchy sesame-ginger vegetables, peanut butter, coconut milk are combined to have a delicious meal in 20 minutes.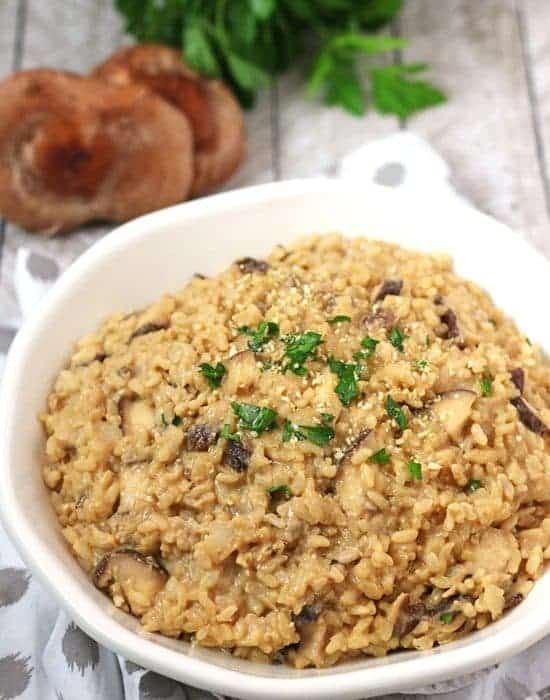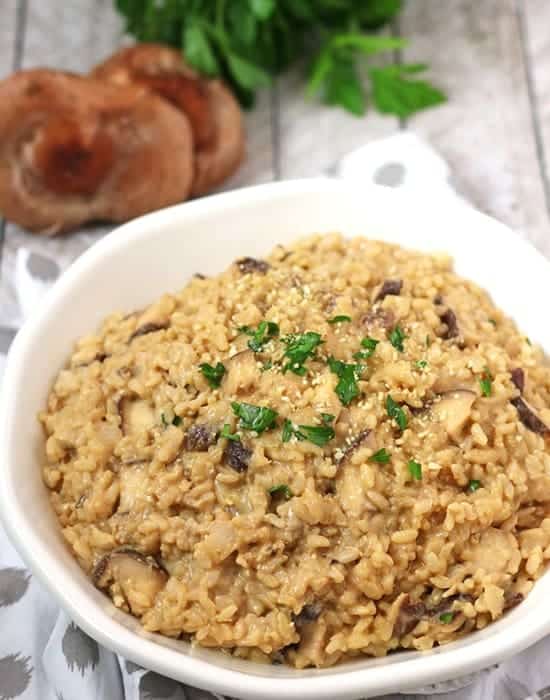 12. And finally, I'm sharing my 10-minute Mushroom Risotto. You're wondering how a risotto can be only about 10 minutes? I use pre-cooked brown rice and stir in hummus at the end to make things healthy yet quick.
I hope you enjoyed my roundup of Healthy Easy Vegan Dinner Recipes! Please share if you do!
What are some of your go-to easy and healthy meals?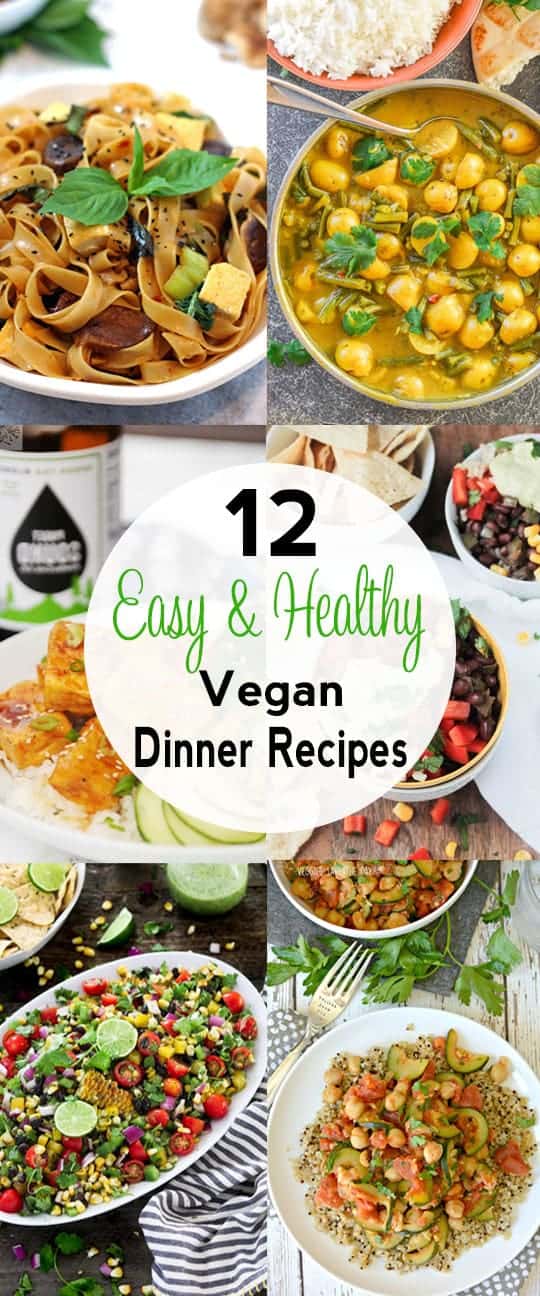 Mary Ellen Valverde MS, a functional medicine nutritionist, received her Master's degree in Human Nutrition from the University of Bridgeport. Dedicated to helping fight chronic disease through a plant-based diet, she creates lasting lifestyle changes that aid clients in a life of wellness.