This creamy Vegan Pumpkin Pasta is perfect for fall. The sauce highlights the deliciousness of pumpkin & is rich and creamy (without the dairy). This hearty pasta will be a hit at dinner time!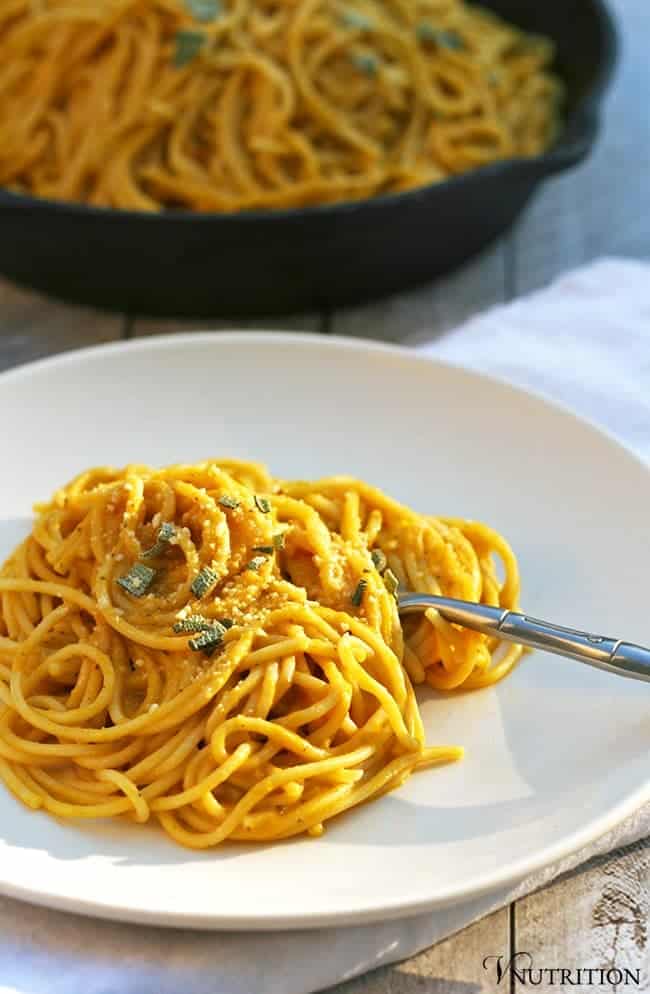 From some of my other recipes (like my Lemon One Pot Pasta and Cashew Mac & Cheese ) you might have realized I love pasta… but once fall hits I'm also a pumpkin freak.
I figured why not combine my two loves for the perfect fall dish? So that's what I did and the end result is a tasty and creamy vegan pumpkin pasta!
Coconut Cream for the Win
I wanted to make this sauce as rich as one that contained dairy (but without using the dairy) so one of my favorite ingredients came into play – coconut milk. This time, however, I didn't use the whole can of coconut milk.
Side Note: Did you know that if you cool a can of coconut milk the creamy fat part will sink to the bottom and harden? If so you're an awesome coconut fan like me and if you didn't, now you're a coconut pro too! I scooped out the hard coconut and used that part to keep the vegan pumpkin pasta sauce thick yet creamy.
I know low fat is all the rage right now but unless you have a speci