In need of some lunch inspiration? These 10 easy to prepare vegan lunches are great ideas to bring to work or school or make for a tasty meal at home.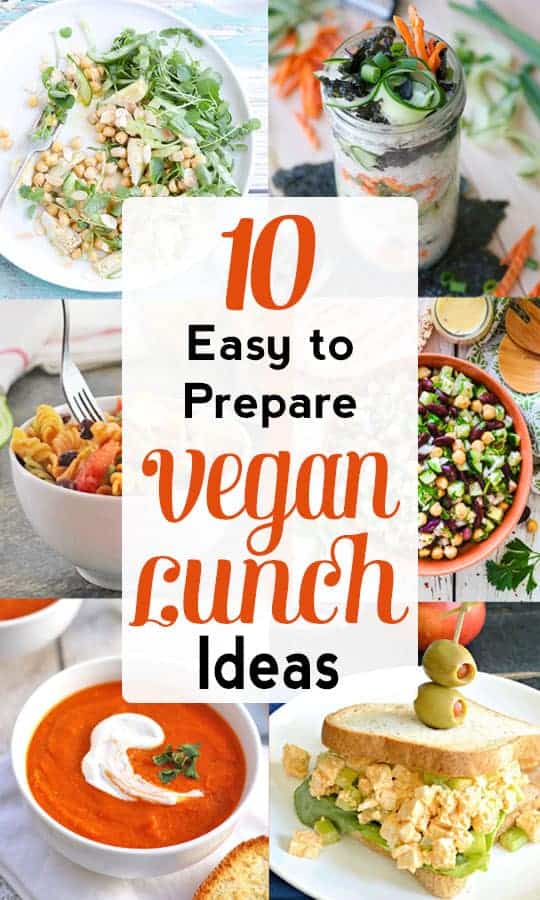 I find that lunch is sometimes the hardest meal to prepare or eat because we're such busy people. We need something to eat to bring to work or when we're on the go. Even thinking about what to bring for lunch can be stressful at times!
Because I feel your lunchtime meal pain, I rounded up 10 of my favorite easy to prepare vegan lunches from some amazing food bloggers. If you need a snack to fight off those mid-day cravings check out my Vanilla Almond Balls which are so easy to make too!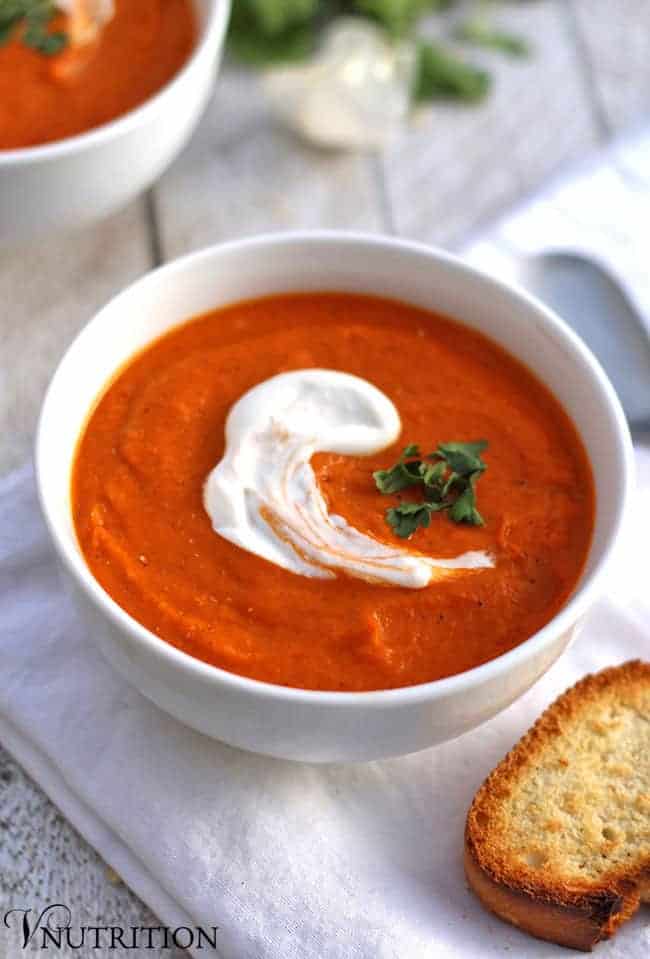 I'll start off the list with my own favorite lunch. My Roasted Tomato and Chickpea Soup is warming, filling, AND good for you! I make a batch on Sundays and bring the rest to work.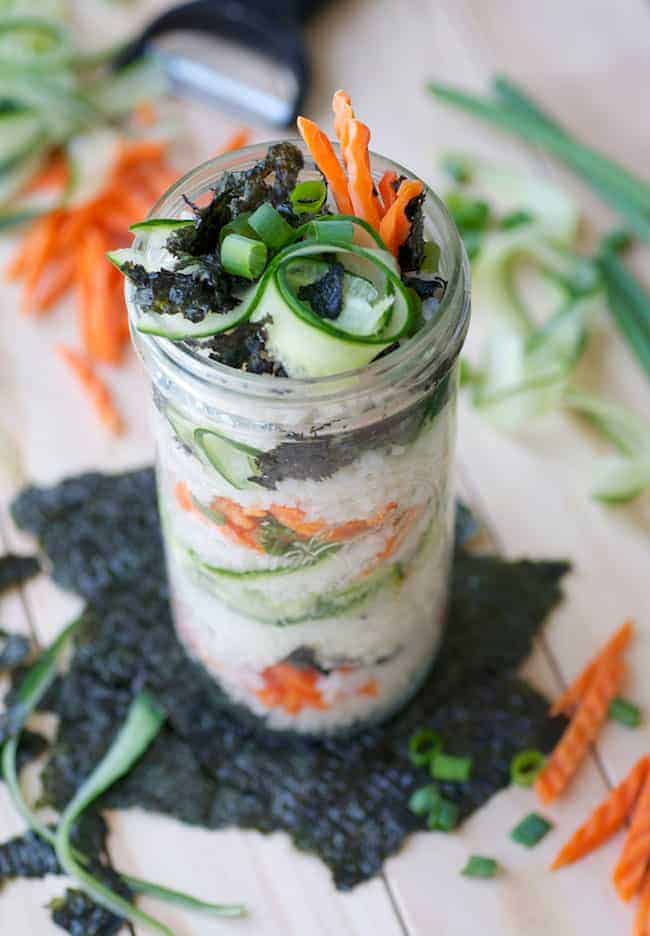 This Sushi In A Jar from Feasting on Fruit is such a cool idea! It would be so easy to pre-make a few of these and take them to work during the week.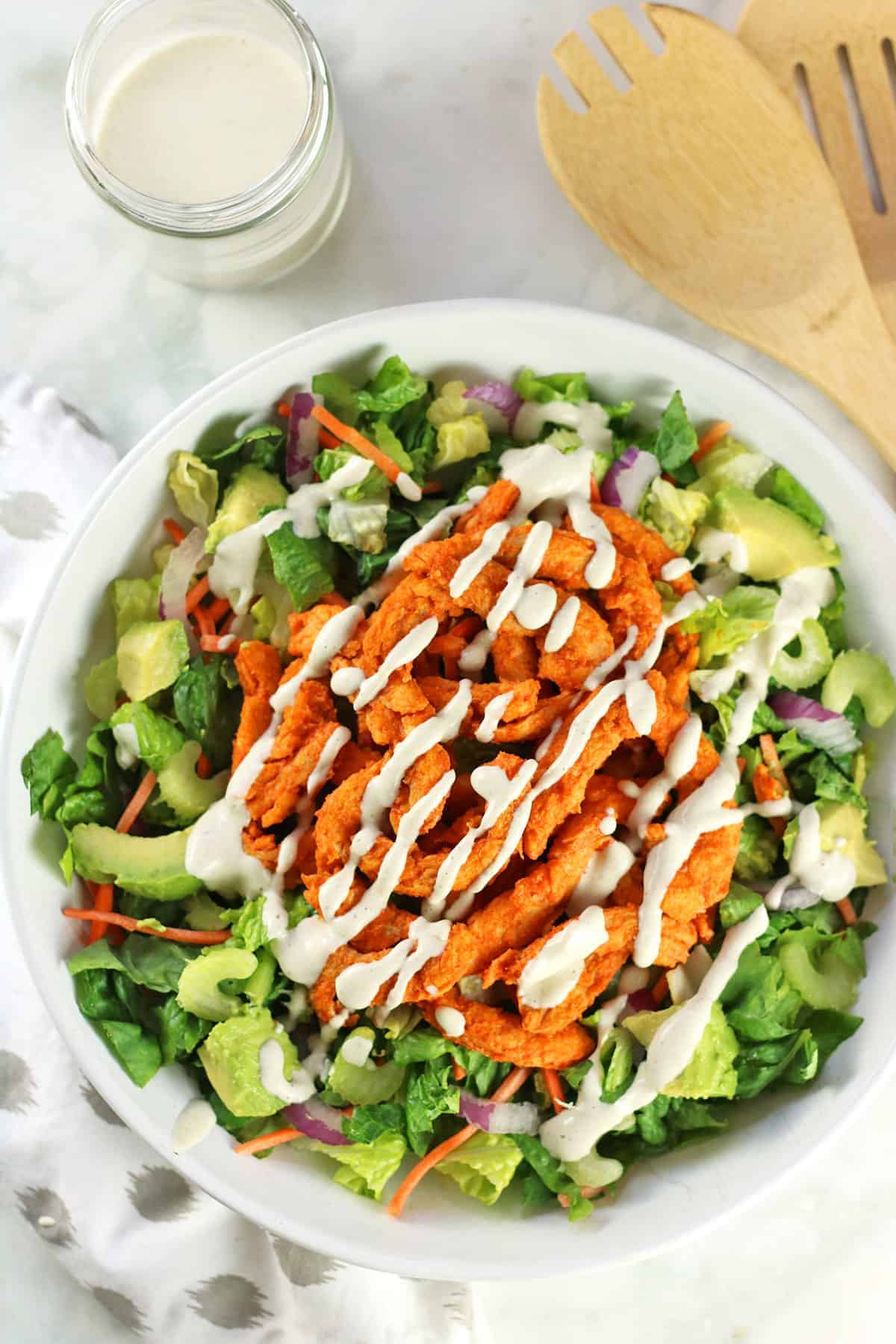 My Buffalo Soy Curl Salad is a great option if you want to add a little punch to your lunch!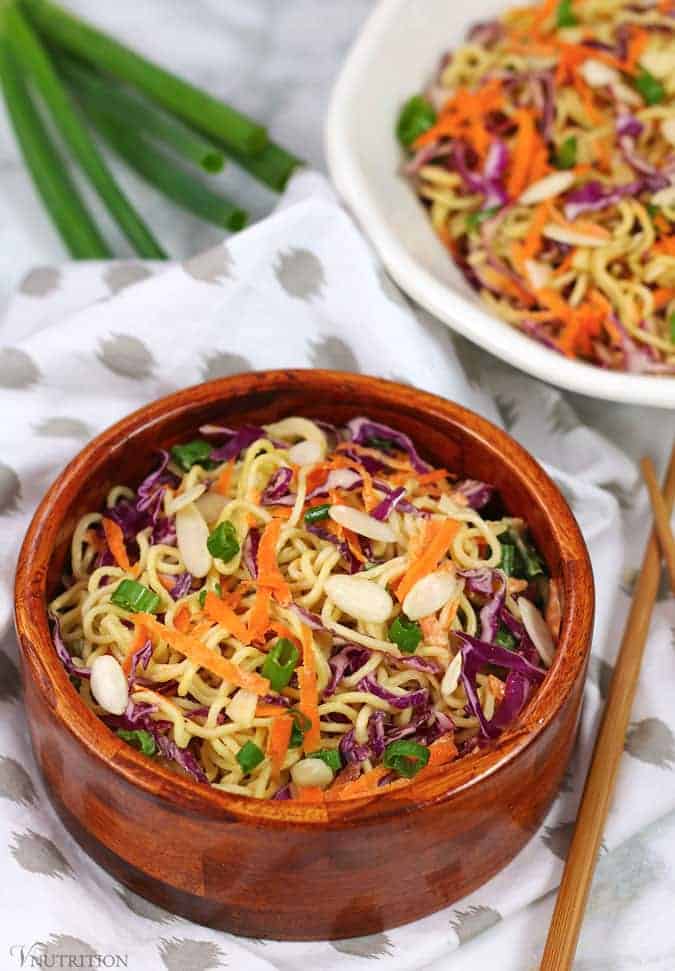 Another favorite of mine is my Healthy Vegan Ramen Noodle Salad. So easy to make, filled with veggies and is ready in about 10 minutes!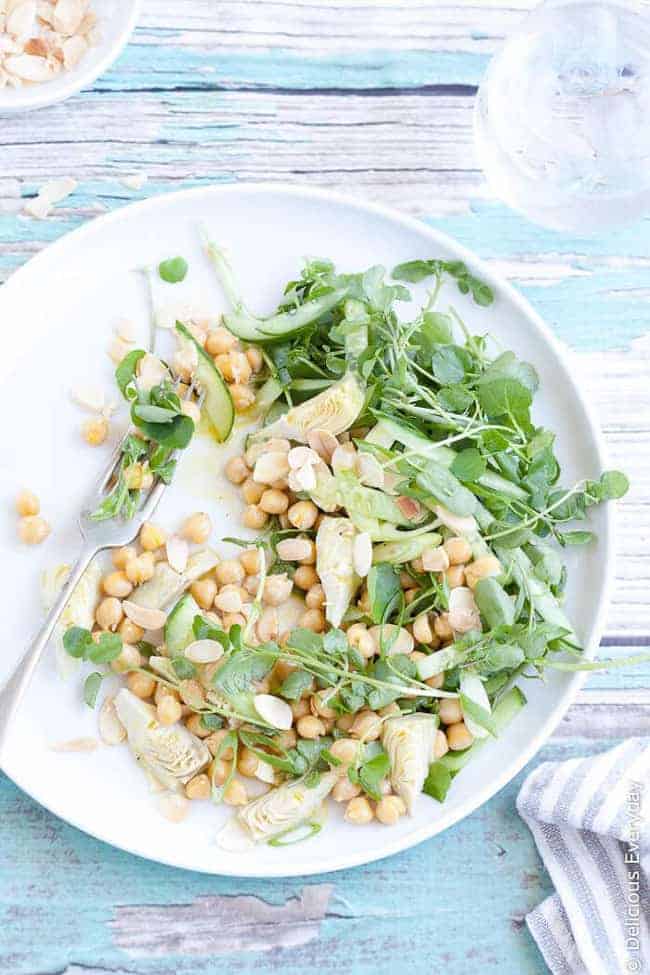 How pretty is this Artichoke Salad with Chickpeas from Delicious Everyday? This salad is wonderfully fresh and light lunch that can be thrown together in 10 minutes.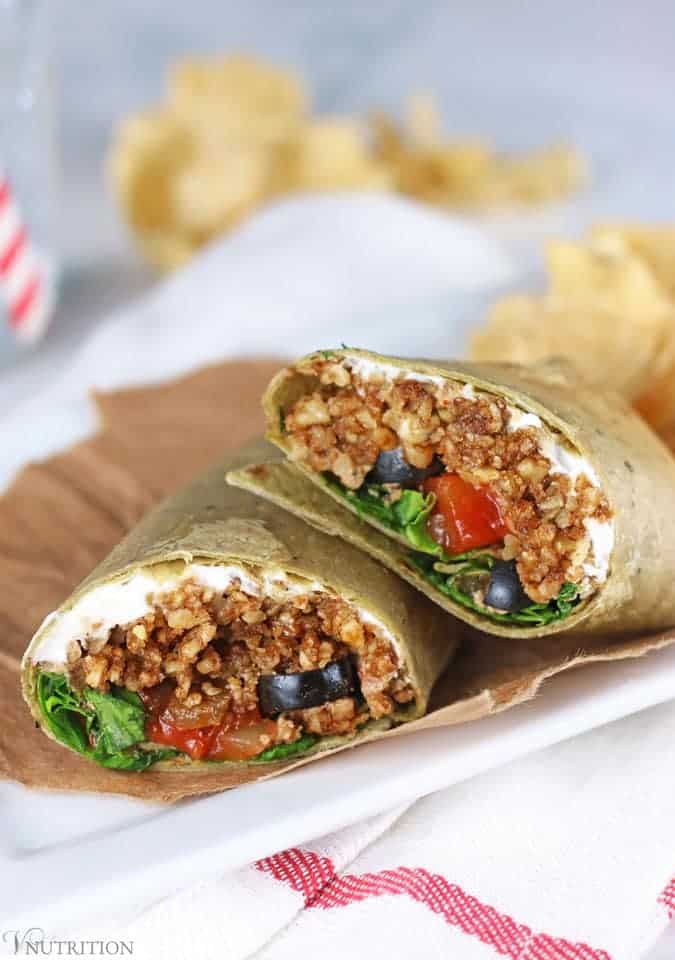 My Vegan Taco Wraps have all the tastiness of tacos in a convenient wrap form. They're perfect to take for lunch when you're craving a taco but want it in something other than a taco shell that can break in your lunch bag.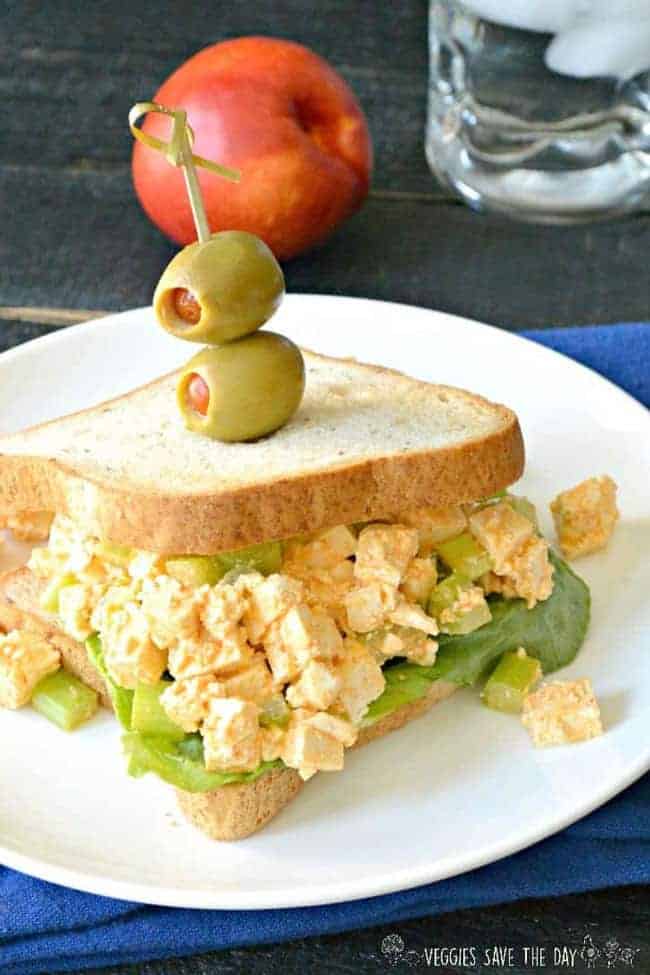 Are you a sriracha fiend like I am? If so, I know you're going to love this Sriracha Tofu Egg Salad from Veggies Save the Day. It can be made as spicy or mild as you like. It's delicious as a sandwich or salad topping and is vegan and gluten-free.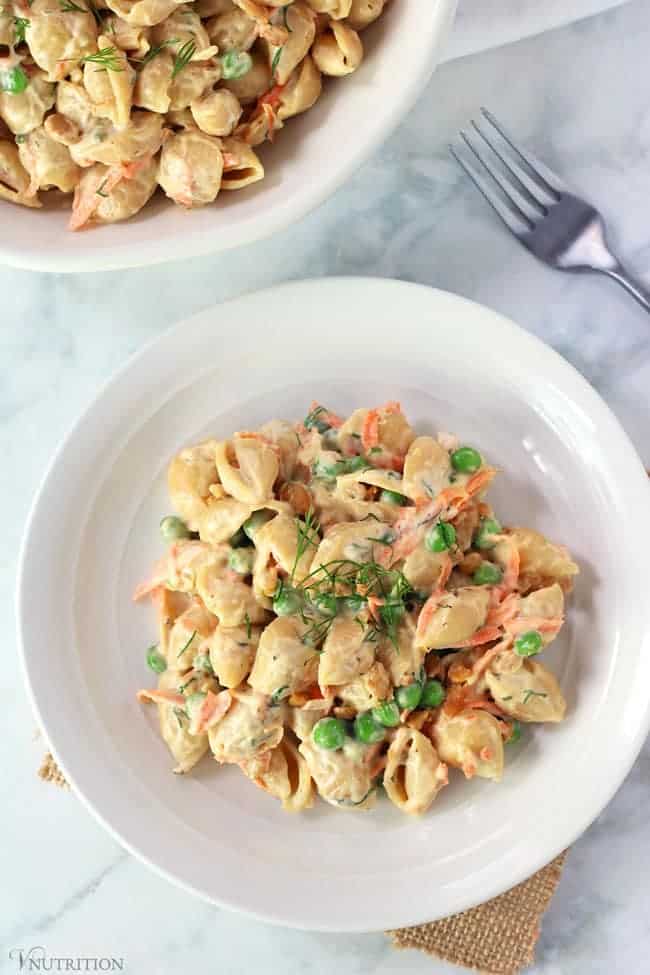 My tasty Vegan Ranch Pasta Salad is easy to make, much healthier than those boxed pasta salads, and would be perfect for lunch! It's also always a hit at BBQs, potlucks or parties!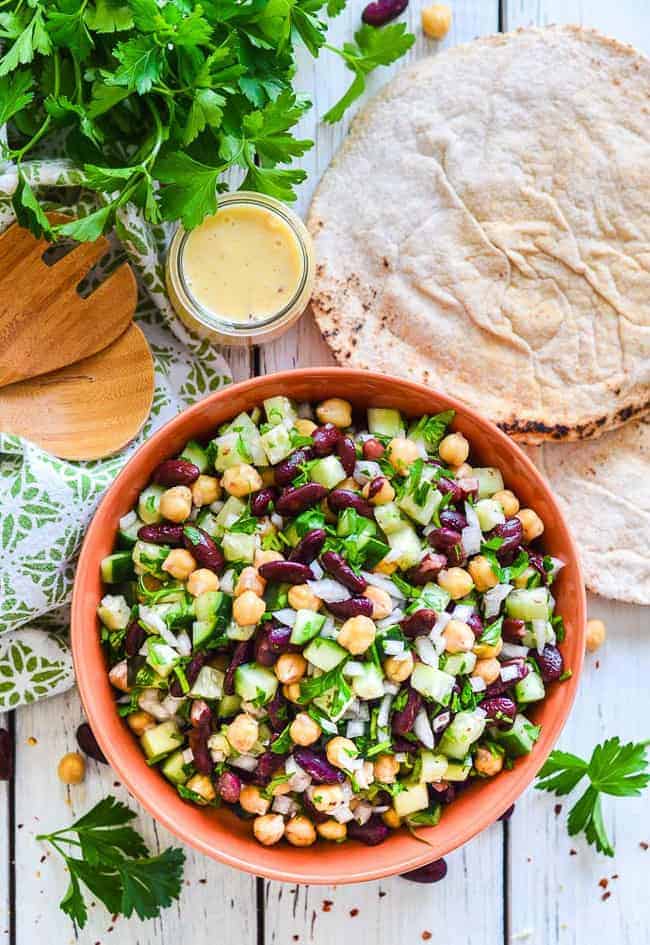 A Virtual Vegan's Kidney Bean Salad with Lemon & Parsley would be so easy to throw together at lunch and sounds so tasty. Perfect for a healthy, light lunch or as a side dish!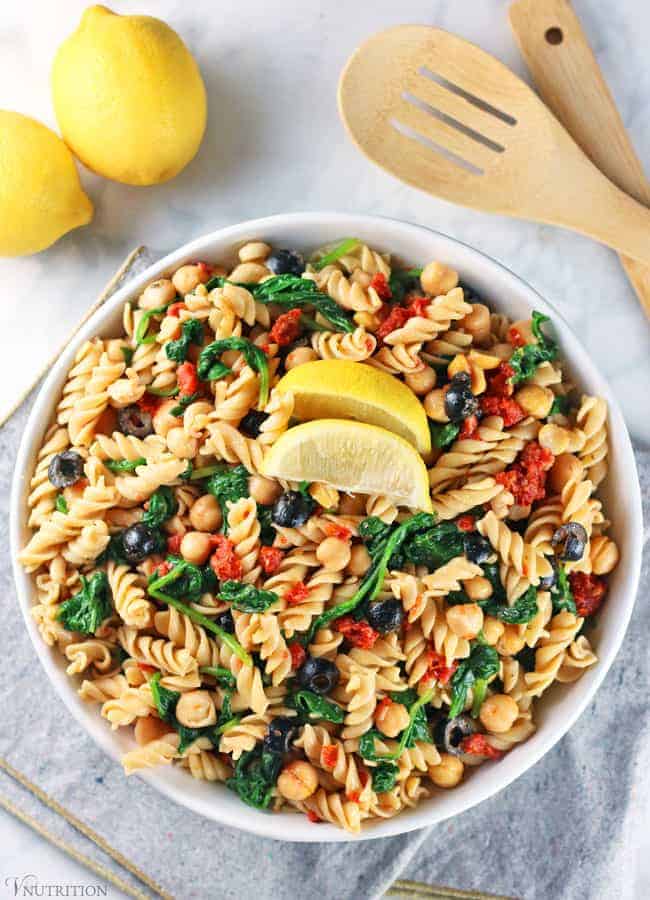 This Easy Vegan Pasta Salad is a perfect lunch when you need something simple that doesn't have to be heated up. It's easy to make and healthier than other pasta salads because it's full of veggies and beans and uses less oil.
Do you have any easy to prepare vegan lunches that you prepare regularly? If so, leave a comment below and let me know what you enjoy!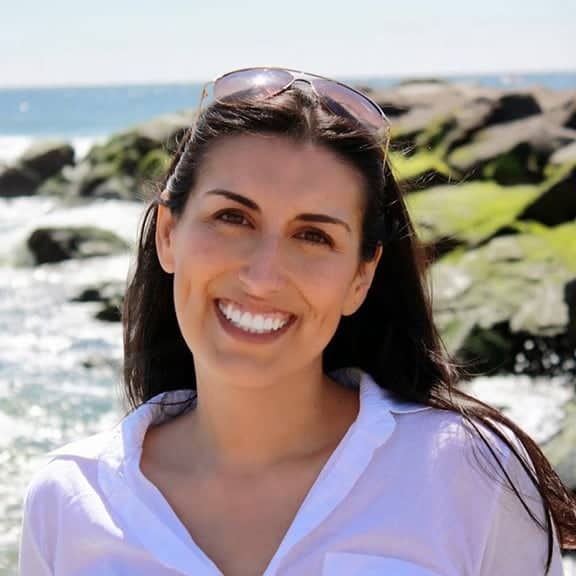 Mary Ellen Valverde MS, CNS, LDN is a Licensed Nutritionist and Certified Nutrition Specialist who empowers vegans to feel confident creating sustainable habits that align with their values and health goals. She shares easy plant-powered food to nourish your body + satisfy your tastebuds. Mary Ellen's recipes and nutrition info has been featured on Yahoo News, Parade, VegNews, LIVESTRONG, Dr. Axe, Greatist, LIVEKINDLY, Brit+Co, Well+Good, and more. She lives in NJ with her husband & two sweet shih tzus, Firenze & Sophie.