In need of some lunch inspiration? These 10 easy to prepare vegan lunches are great ideas to bring to work or school or make for a tasty meal at home.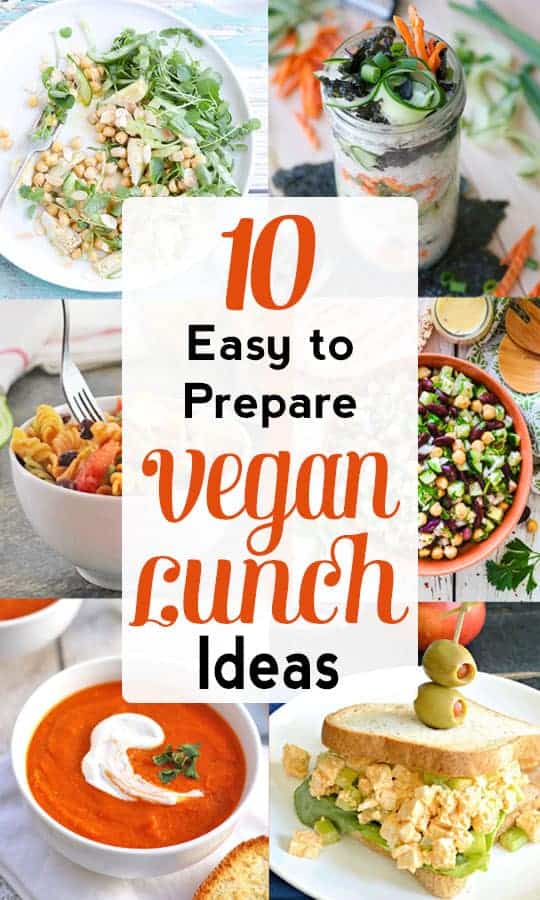 I find that lunch is sometimes the hardest meal to prepare or eat because we're such busy people. We need something to eat to bring to work or when we're on the go. Even thinking about what to bring for lunch can be stressful at times!
Because I feel your lunchtime meal pain, I rounded up 10 of my favorite easy to prepare vegan lunches from some amazing food bloggers. If you need a snack to fight off those mid-day cravings check out my Vanilla Almond Balls which are so easy to make too!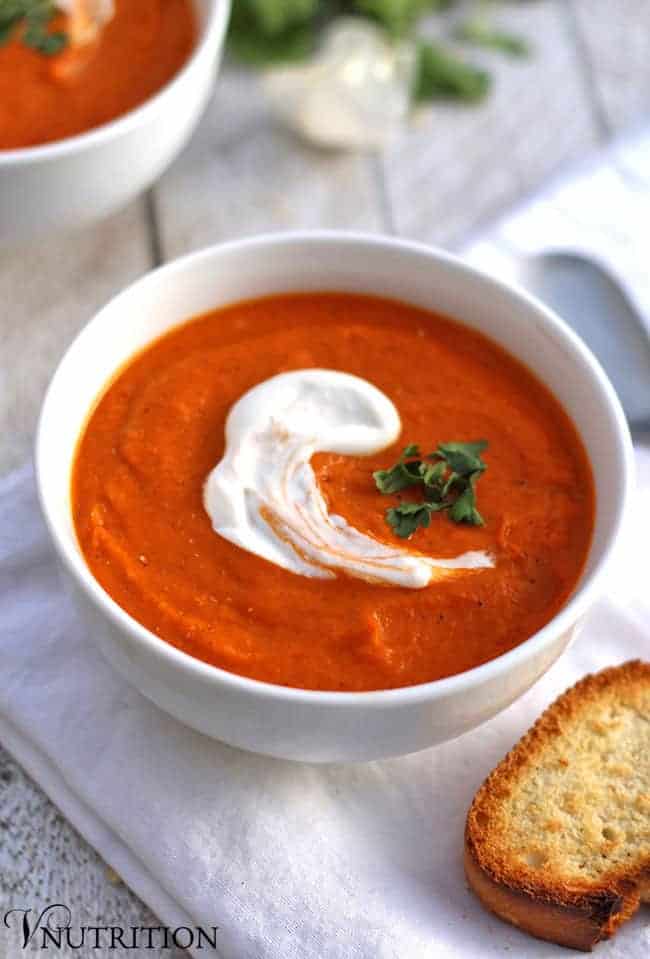 1. I'll start off the list with my own favorite lunch. My Roasted Tomato and Chickpea Soup is warming, filling, AND good for you! I make a batch on Sundays and bring the rest to work.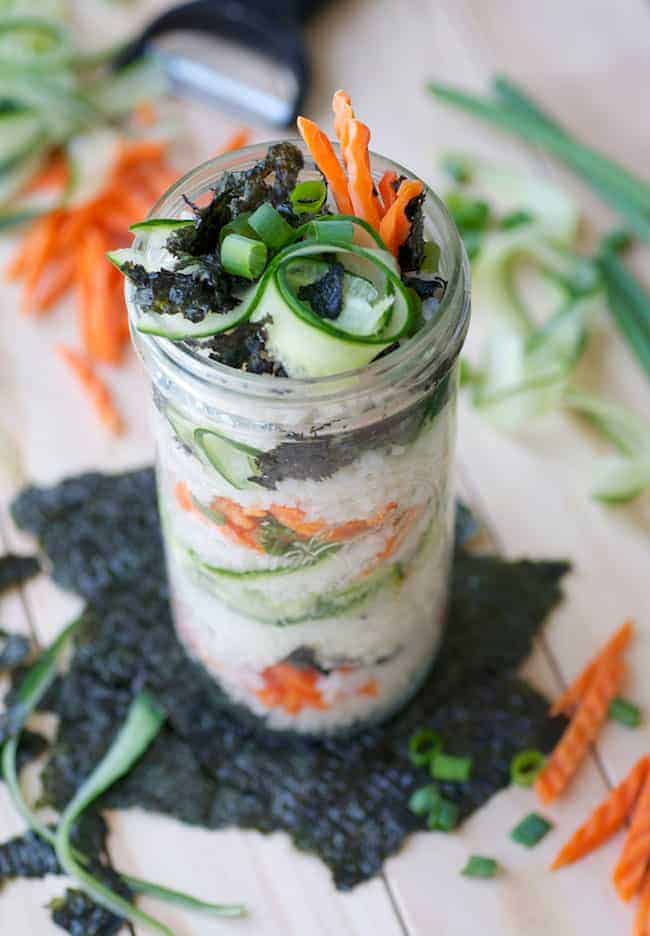 2. This Sushi In A Jar from Feasting on Fruit is such a cool idea! It would be so easy to pre-make a few of these and take them to work during the week.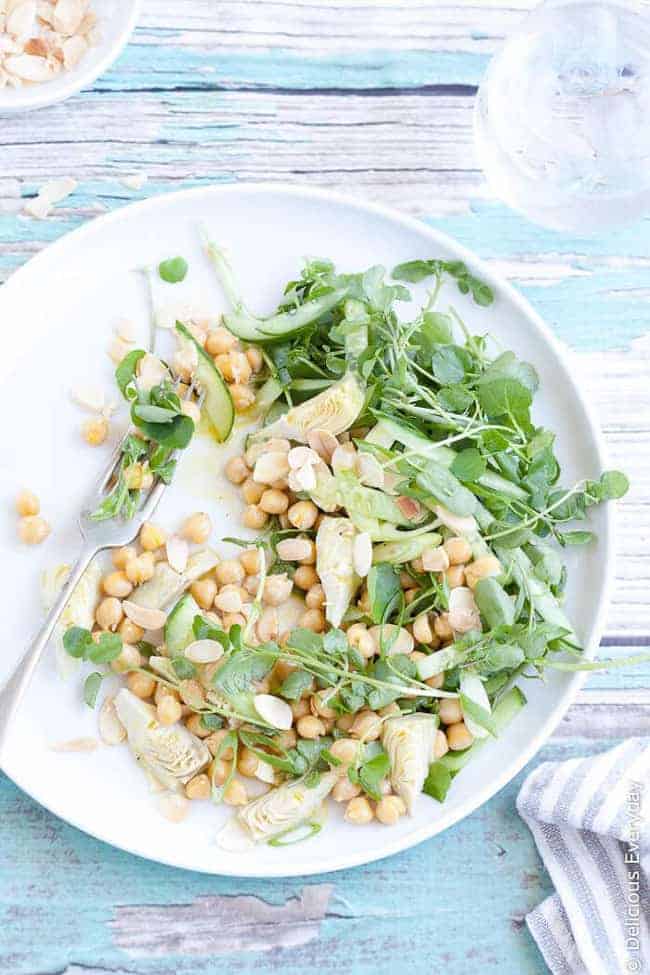 3. How pretty is this Artichoke Salad with Chickpeas from Delicious Everyday? This salad is wonderfully fresh and light lunch that can be thrown together in 10 minutes.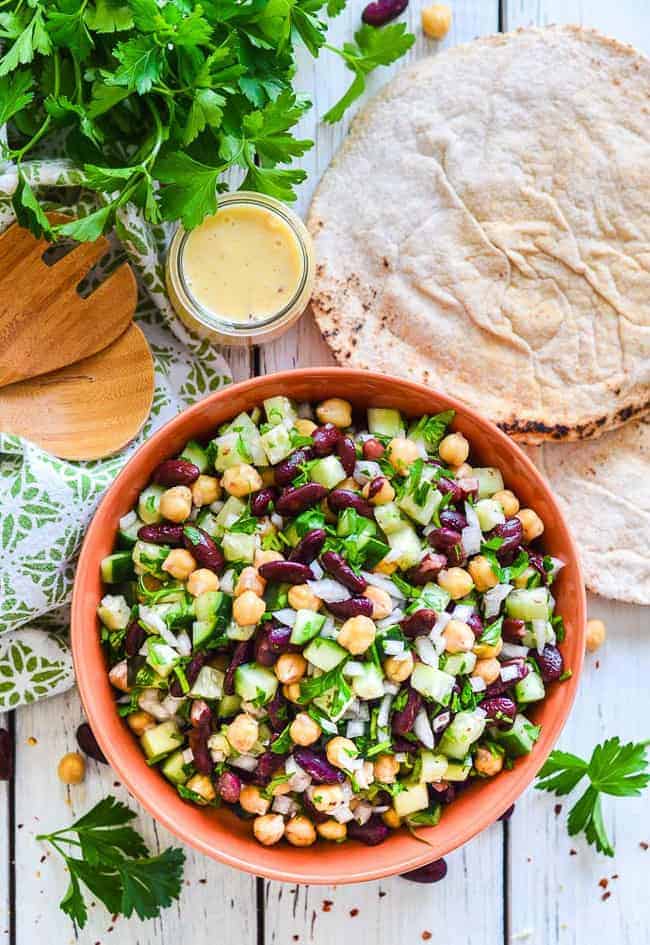 4. A Virtual Vegan's Kidney Bean Salad with Lemon & Parsley would be so easy to throw together at lunch and sounds so tasty. Perfect for a healthy, light lunch or as a side dish!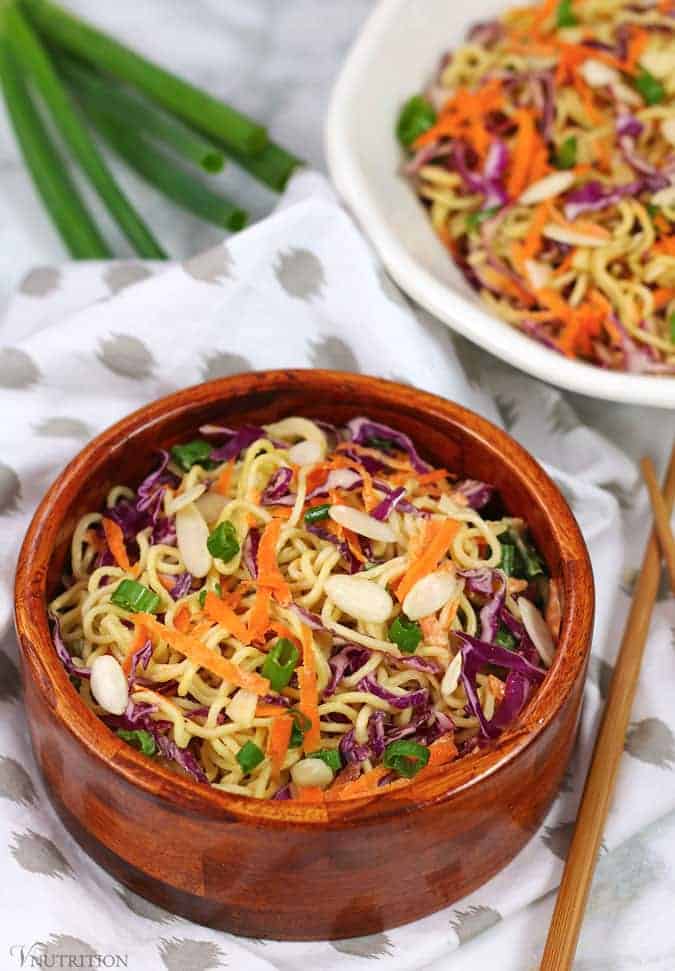 5. Another favorite of mine is my Healthy Vegan Ramen Noodle Salad. So easy to make, filled with veggies and is ready in about 10 minutes!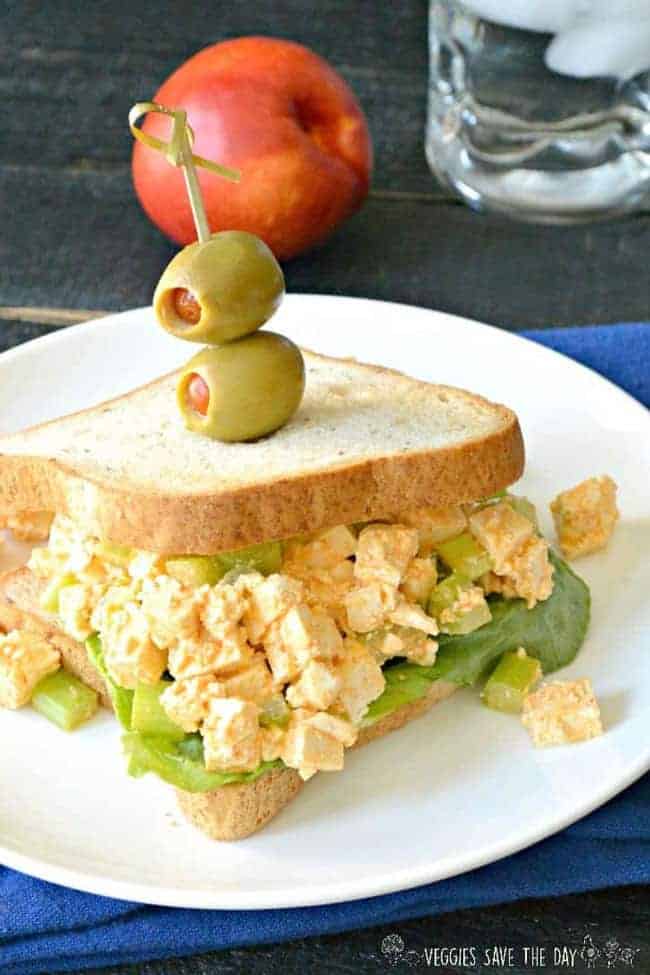 6. Are you a sriracha fiend like I am? If so, I know you're going to love this Sriracha Tofu Egg Salad from Veggies Save the Day. It can be made as spicy or mild as you like. It's delicious as a sandwich or salad topping and is vegan and gluten-free.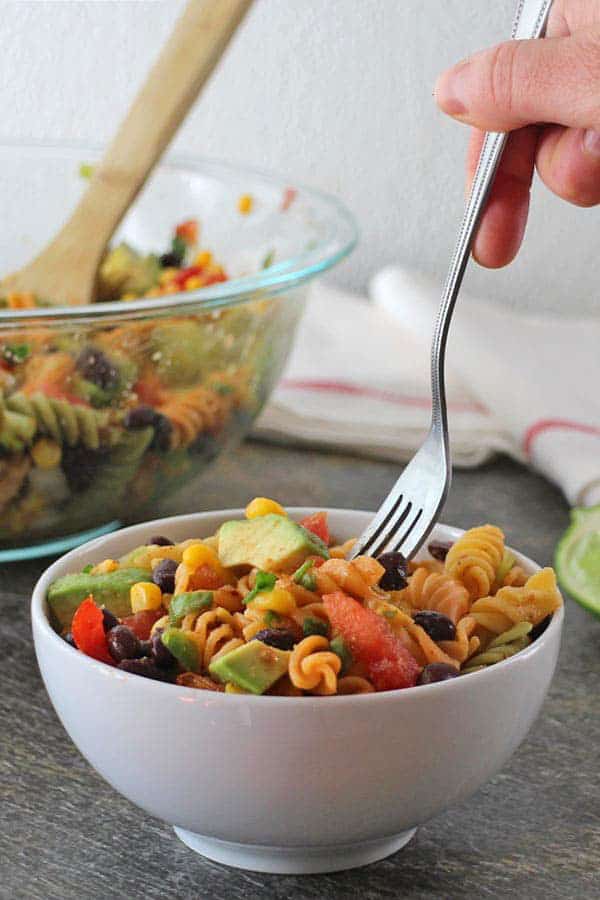 7. This quick and easy Southwest Pasta Salad from Glue and Glitter couldn't be simpler. It tastes even better the next day, so it's a great make-ahead for lunch… or picnics.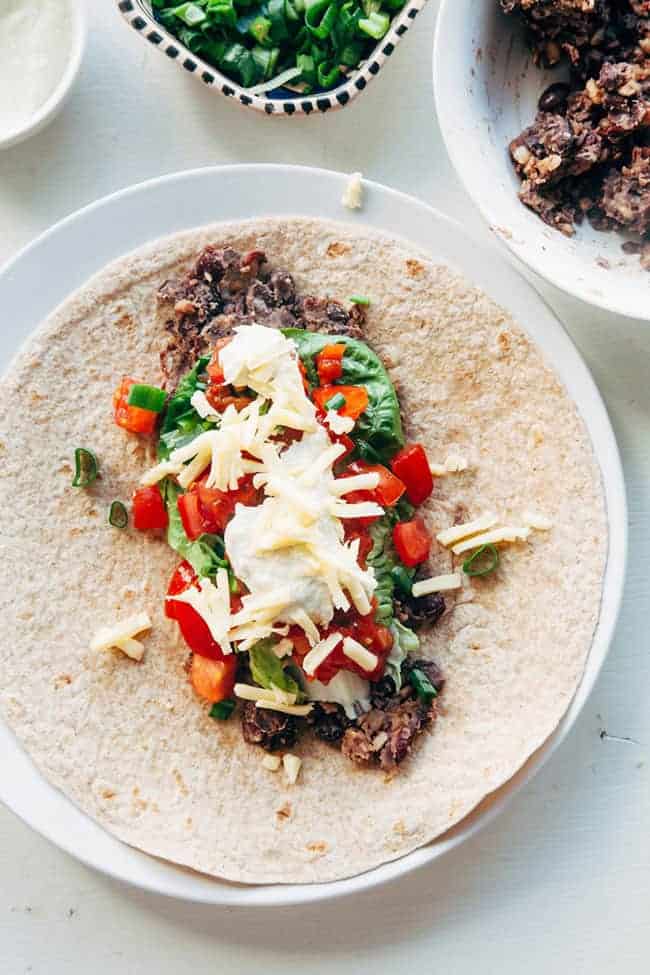 8. Burritos do not always equal healthy but these Quick and Healthy Bean Burritos from Wallflower kitchen sure are! Make some ahead of time and heat them up for lunch at work.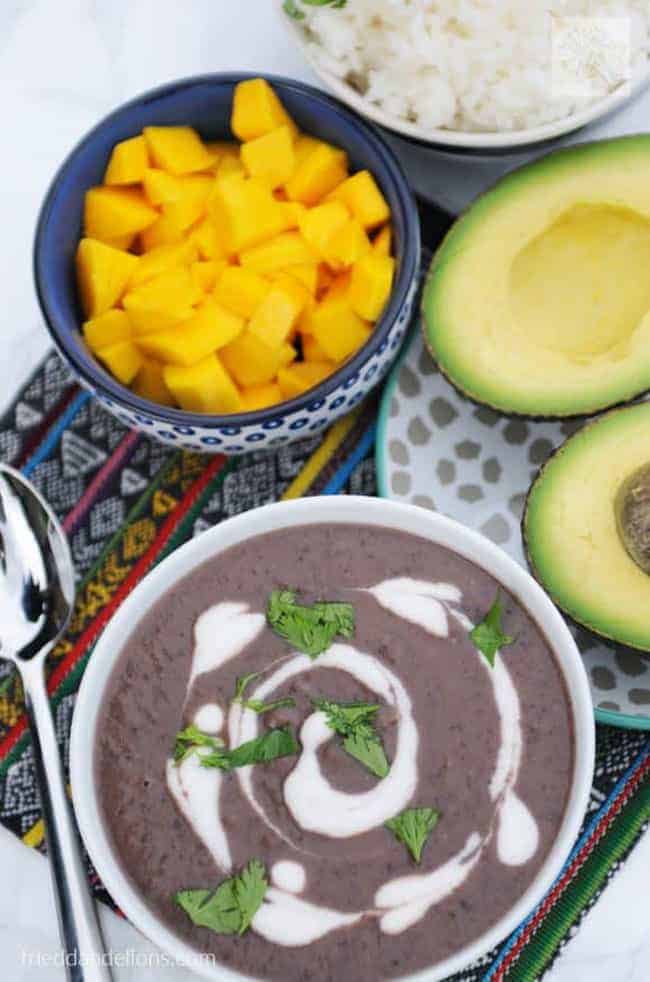 9. This Vegan Black Bean Soup from Fried Dandelions is a one-pot wonder! Six staple ingredients and just 30 minutes of cooking—couldn't be easier. Take leftovers for lunch and top fresh avocado – your co-worker will be jealous!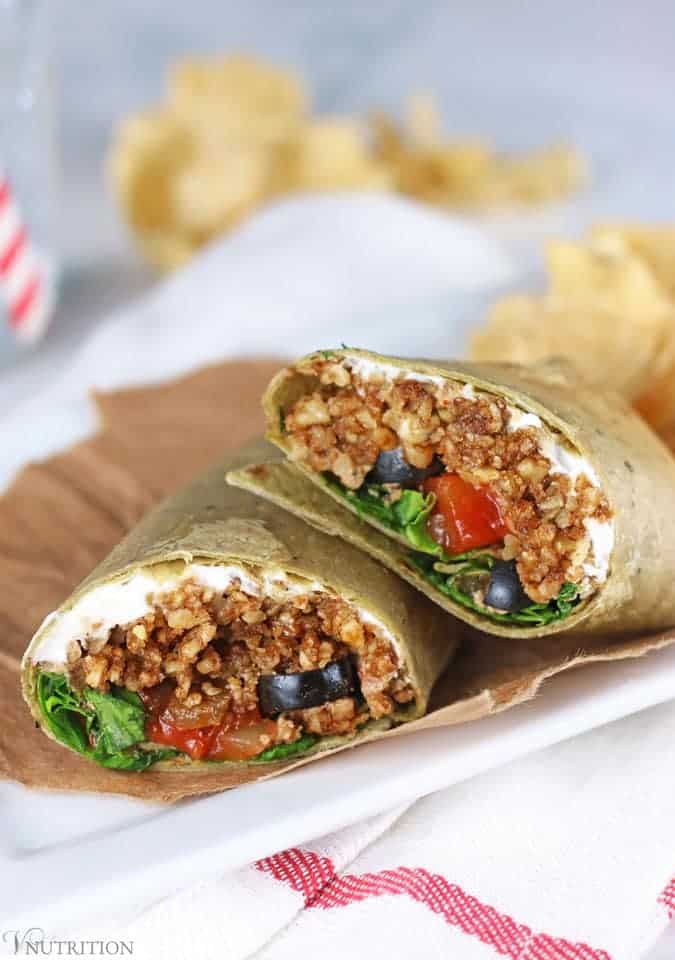 10. My Vegan Taco Wraps have all the tastiness of tacos in a convenient wrap form. They're perfect to take for lunch when you're craving a taco but want it in something other than a taco shell that can break in your lunch bag.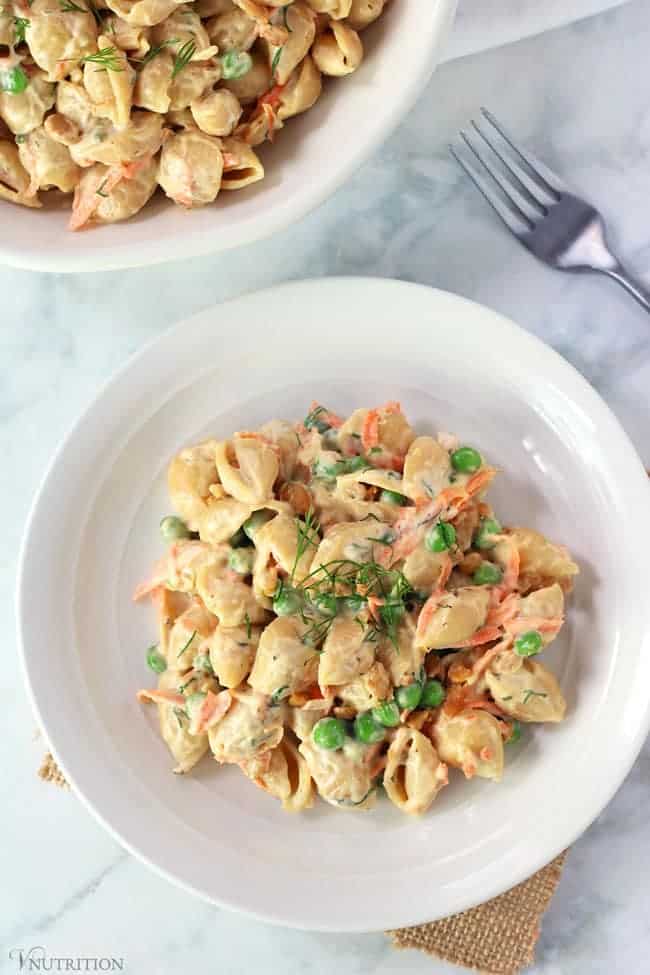 Bonus lunch: My tasty Vegan Ranch Pasta Salad is easy to make, much healthier than those boxed pasta salads, and would be perfect for lunch! It's also always a hit at BBQs, potlucks or parties!
Do you have any easy to prepare vegan lunches that you prepare regularly? If so, leave a comment below and let me know what you enjoy!
You may also enjoy…
Mary Ellen Valverde MS, CNS, LDN is a Licensed Nutritionist and Certified Nutrition Specialist. By uniting her functional nutrition education with her passion for plants, Mary Ellen offers a completely holistic and science-based approach to designing a healthy, plant-based life.
When she's not working with clients or creating new vegan meals for her blog, you can find Mary Ellen doting on her two rescue shih tzus, creating the perfect vegan mac & cheese, or exploring the world with her husband.