Want some tasty and fun vegan Halloween recipes? I got you covered! I'm sharing my 20 favorite vegan treats!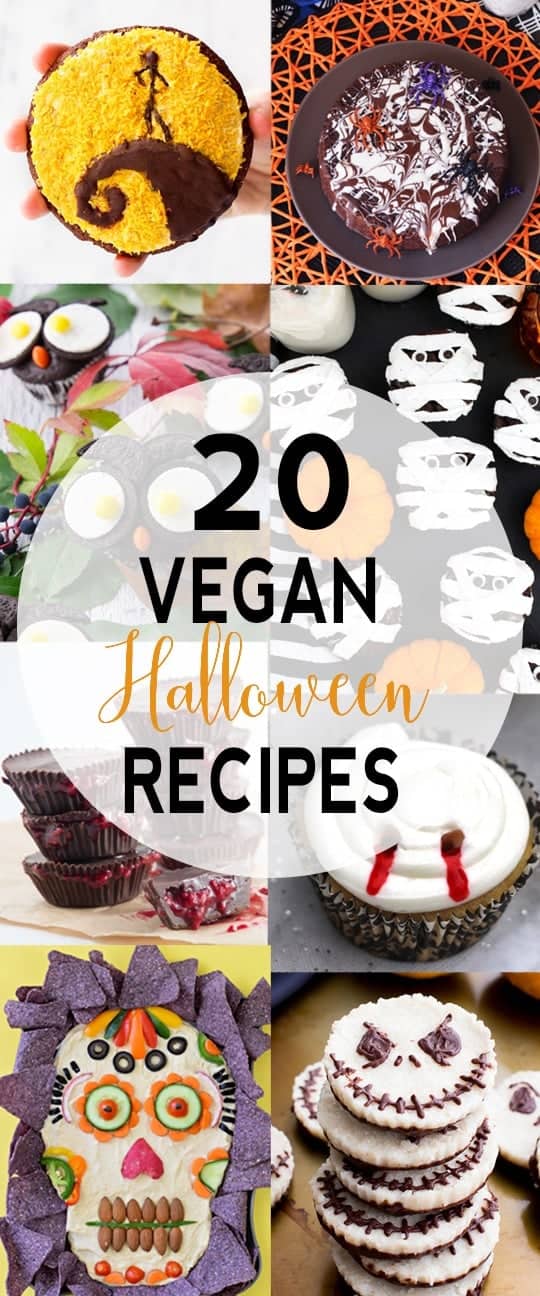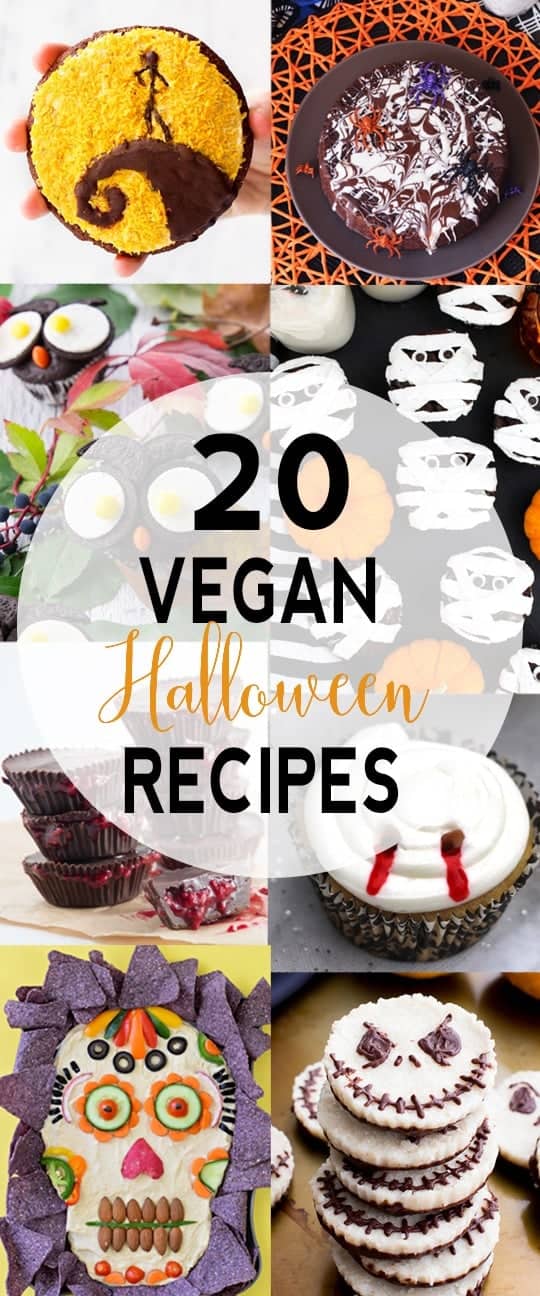 Halloween can  be a more difficult holiday than others if you're vegan. All around us, there's milk chocolate, caramel, and other non-vegan treats.
A vegan can get a little disheartened…but don't worry, I've got you covered with some delicious options from my blogger friends!
20 Vegan Halloween Recipes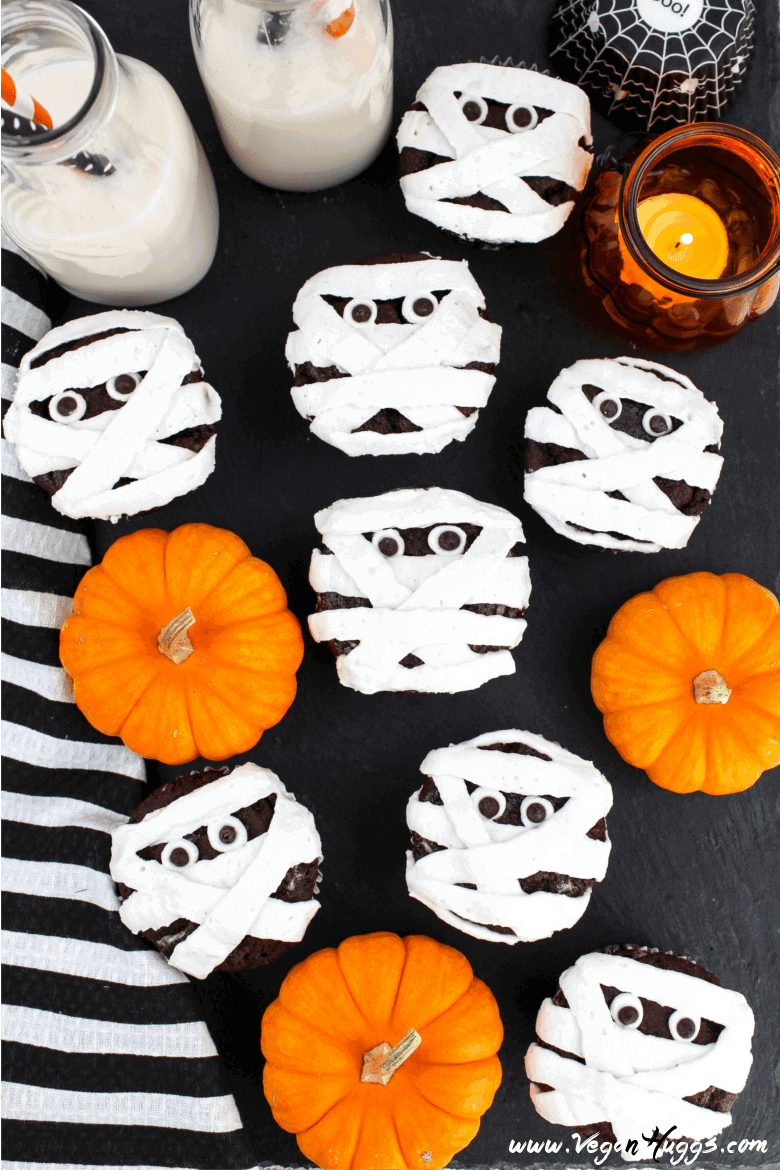 1. Mummy Cupcakes from Vegan Huggs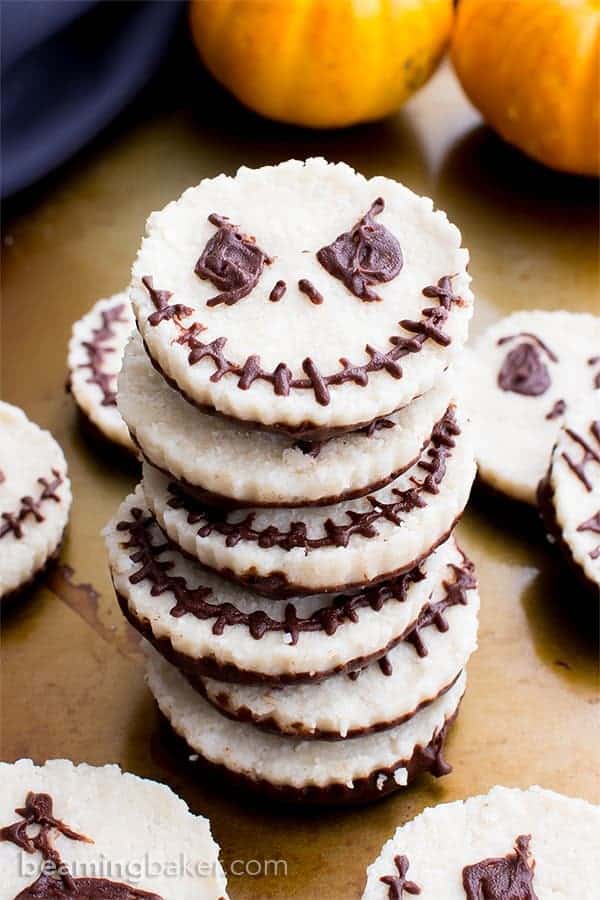 2. Jack Skellington Mounds Cups from The beaming Baker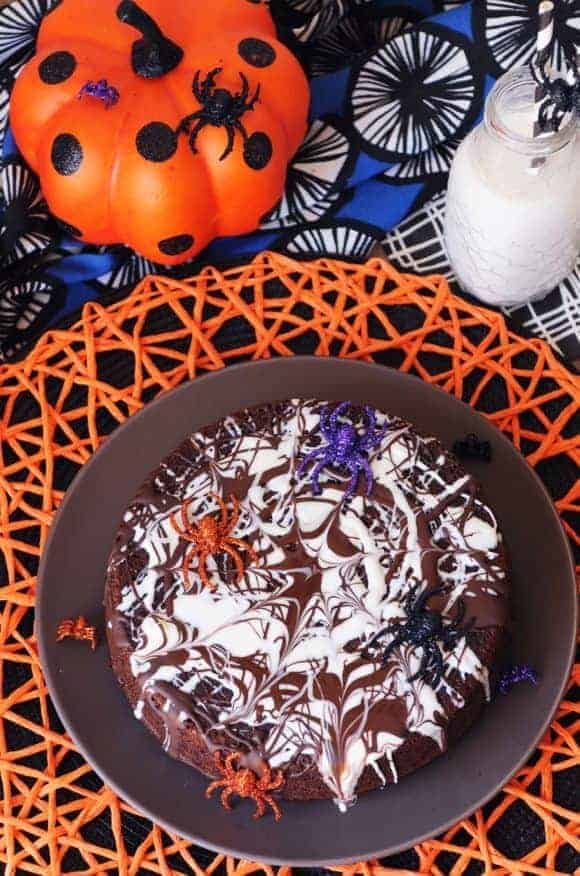 3. Pumpkin Chocolate Cake with Ginger  from Fried Dandelions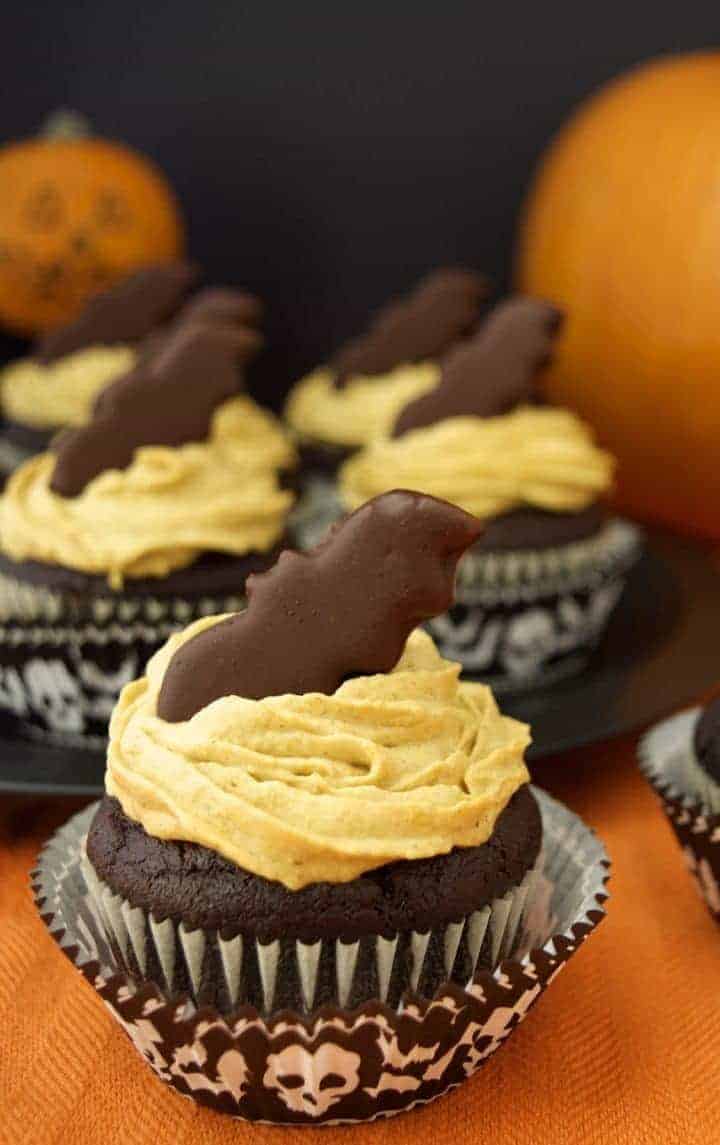 4. Pumpkin Frosting Chocolate Cupcakes with Bat Bites – Where do You get Your Protein?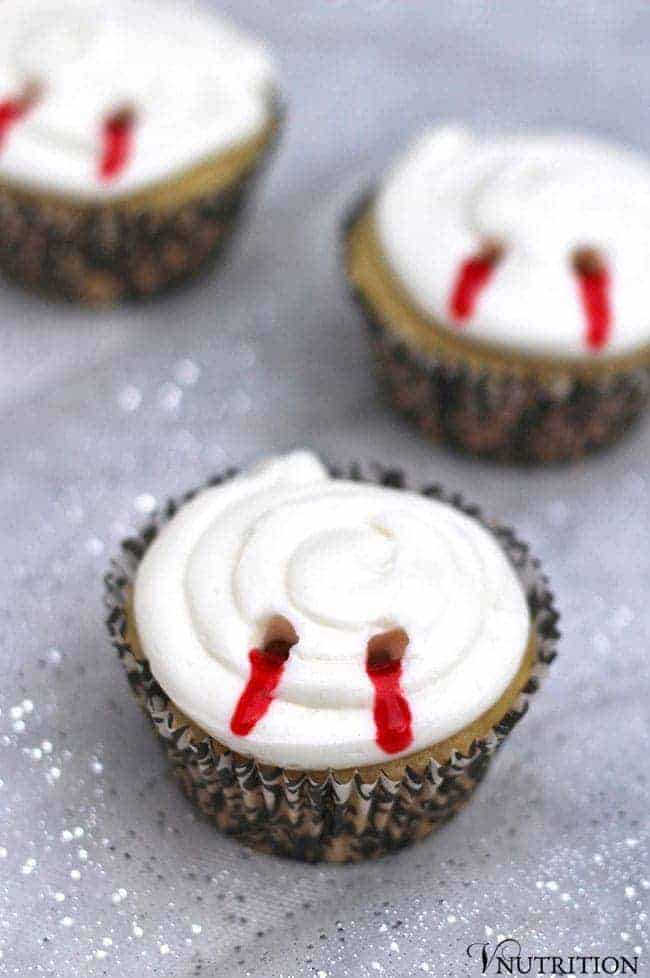 5. Vampire Bite Cupcakes from VNutrition (me!)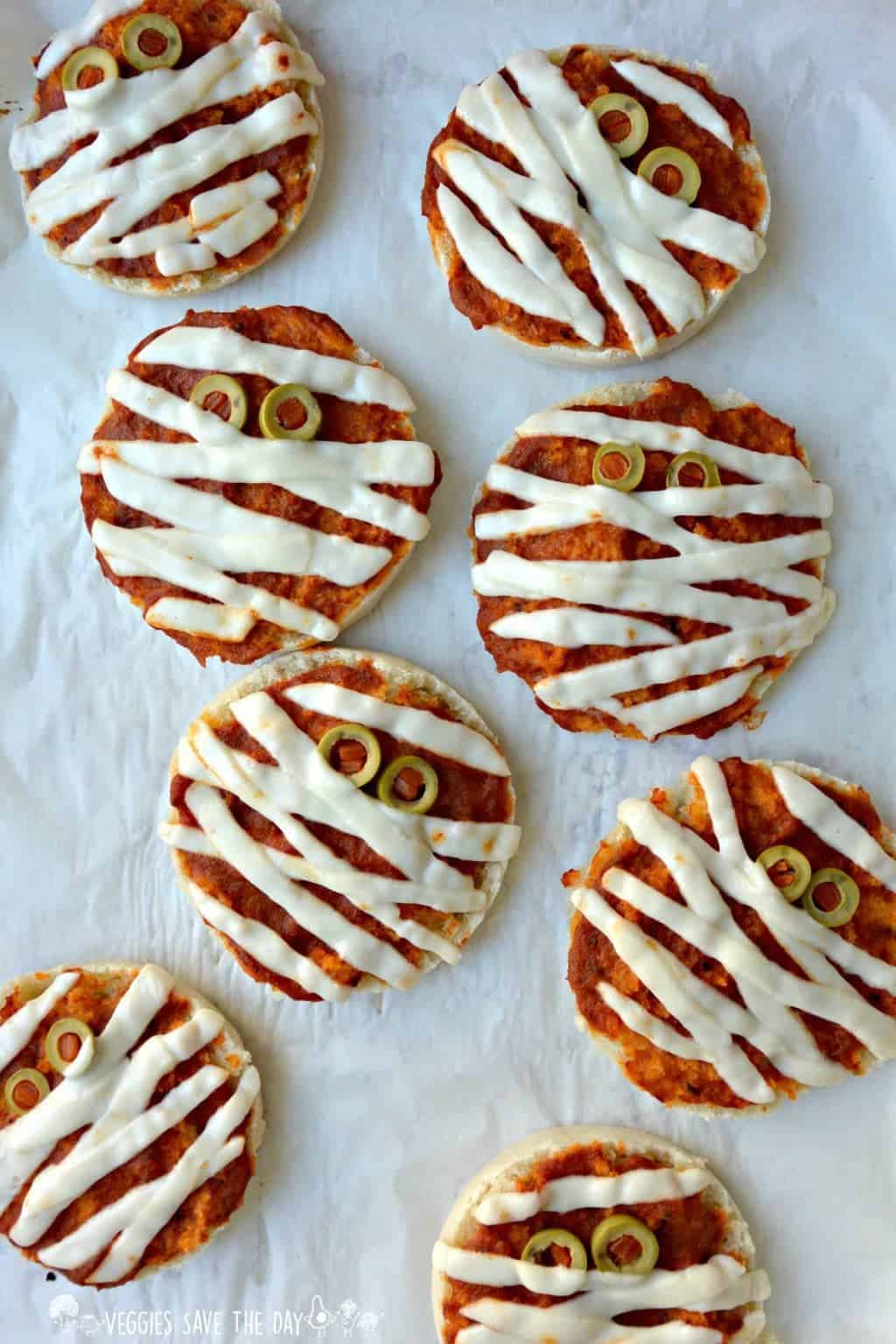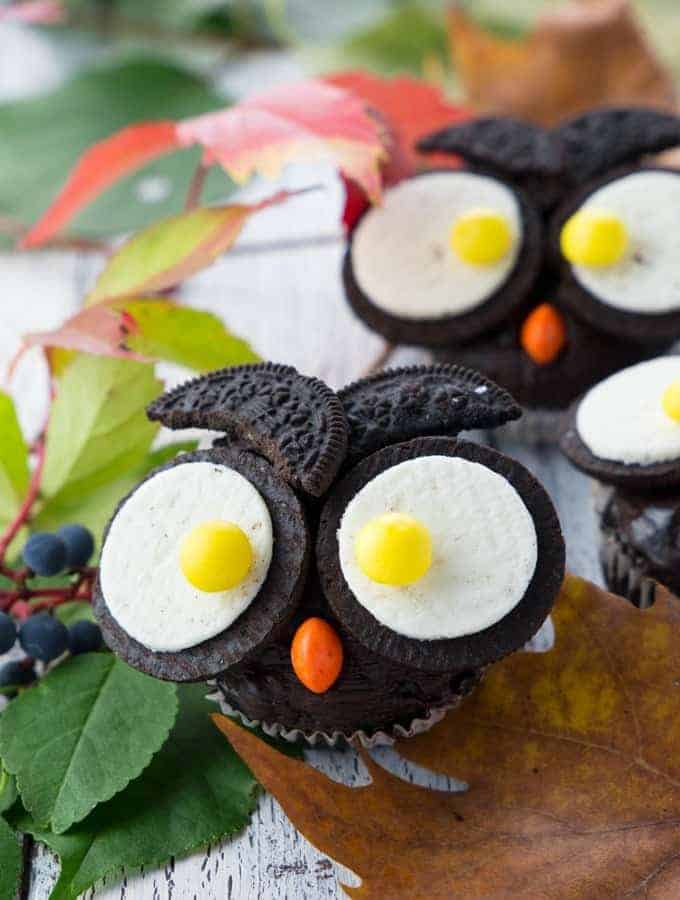 7. Halloween Owl Cupcakes fromVegan Heaven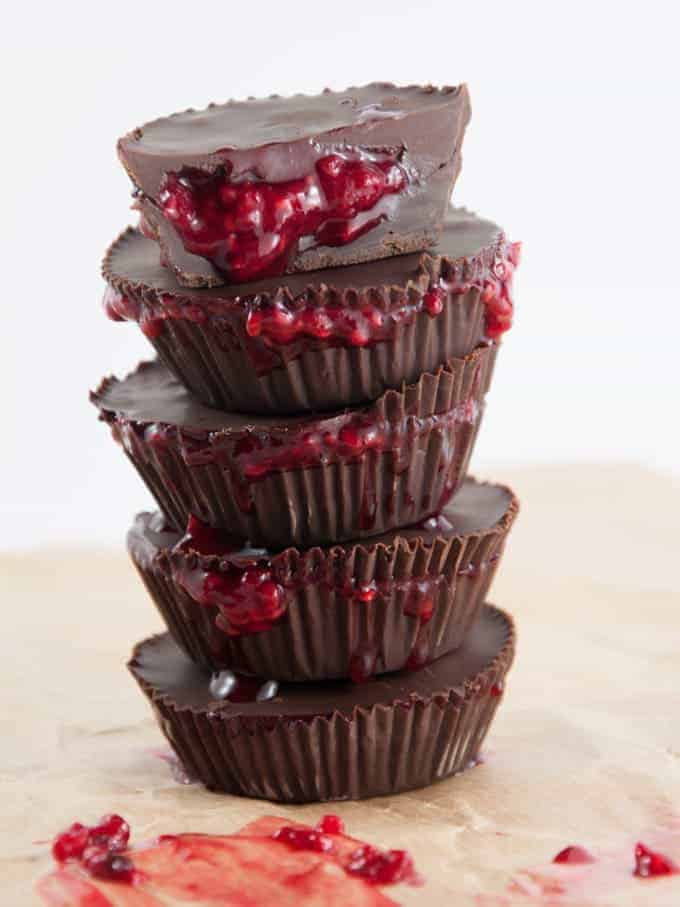 8. Bloody Cups from Elephantastic Vegan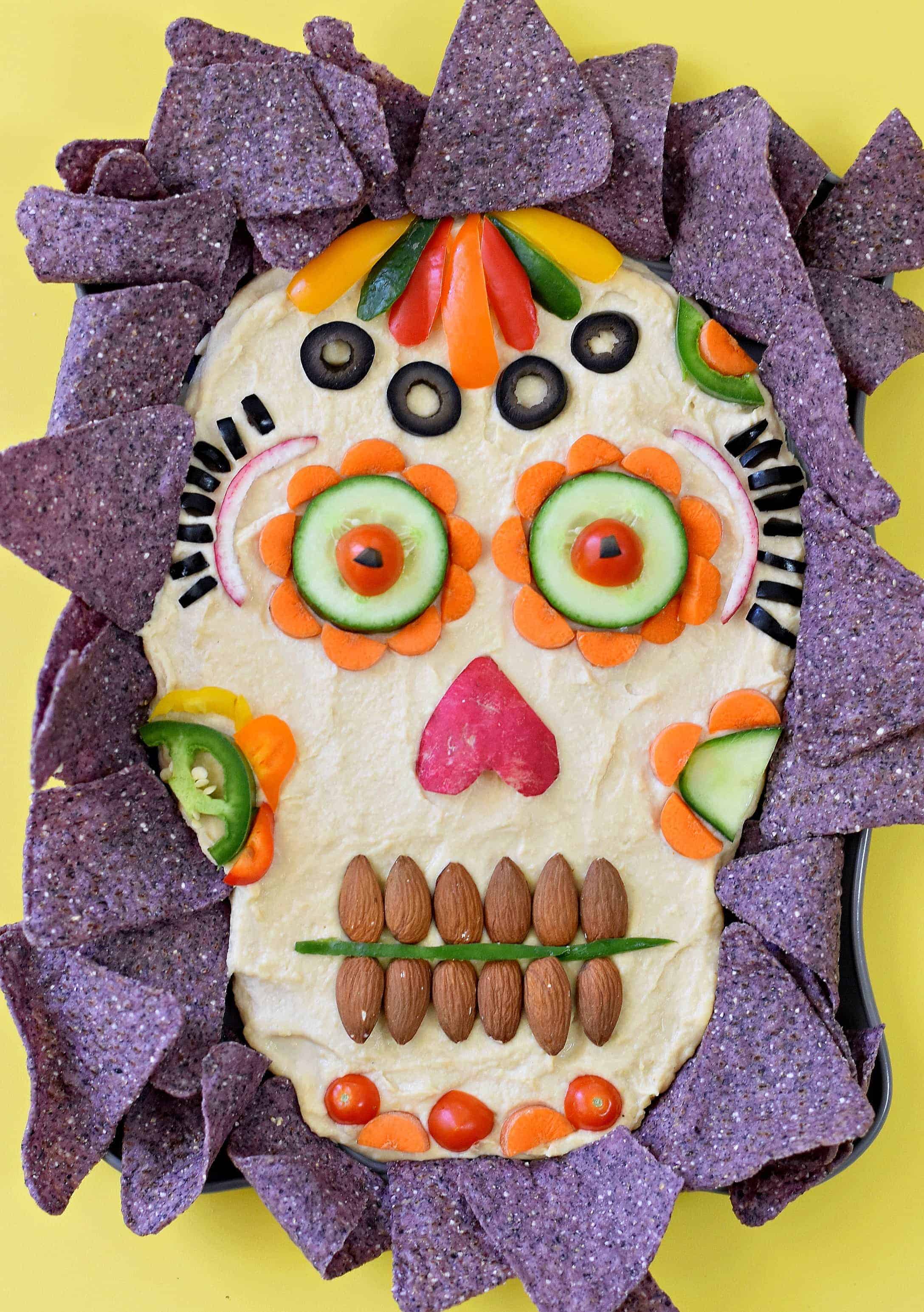 9. Dia de los Muertos Hummus Dip from Fork & Beans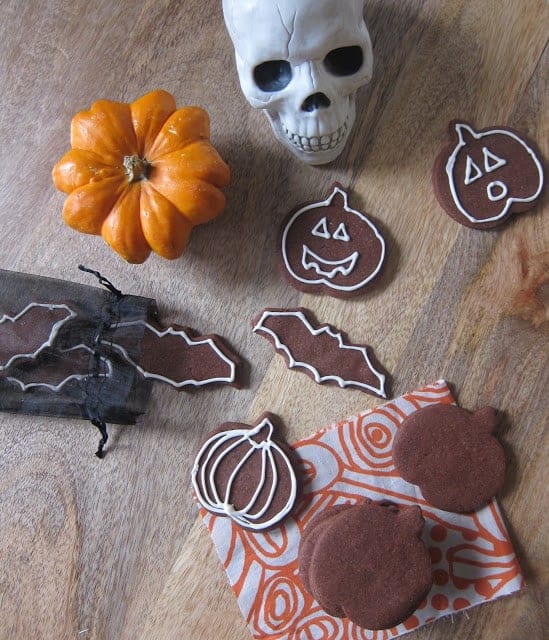 10. One Bowl Vegan Chocolate Sugar Cookies Cupcakes and Kale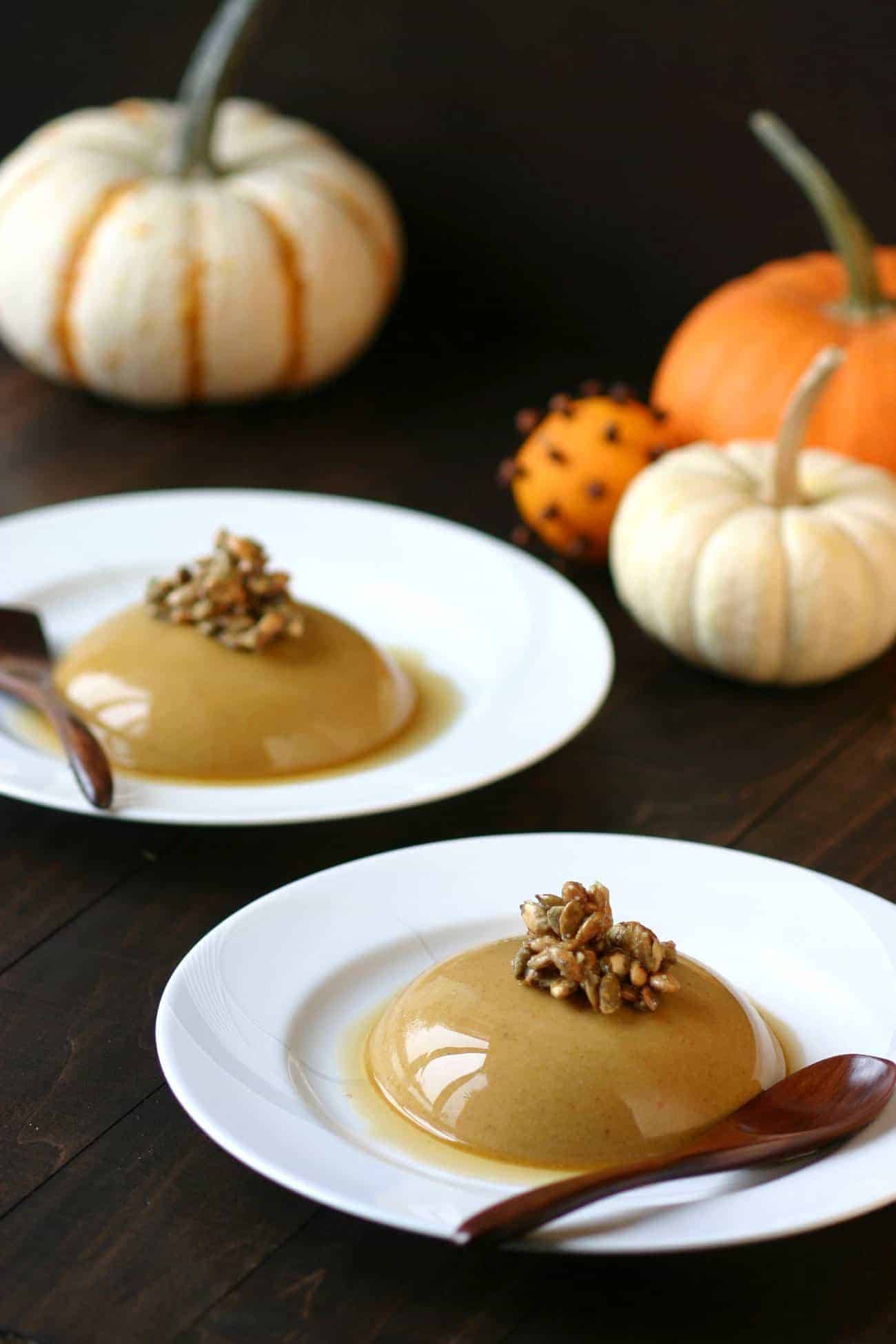 11. Vegan Pumpkin Pana Cotta – Lands & Flavors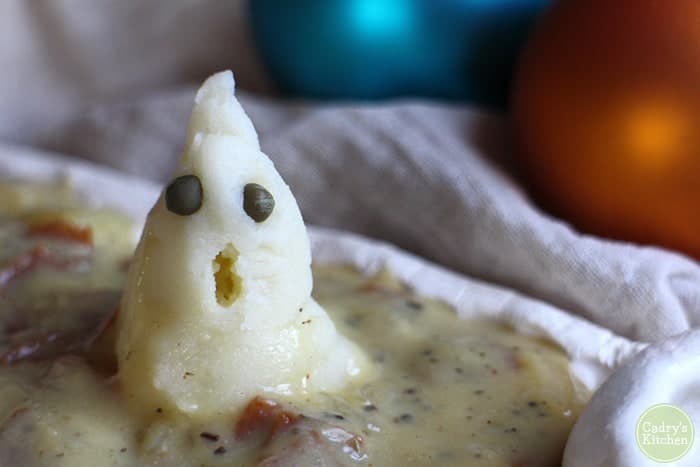 12. Mashed potato ghosts with seitan bacon gravy fromCadry's Kitchen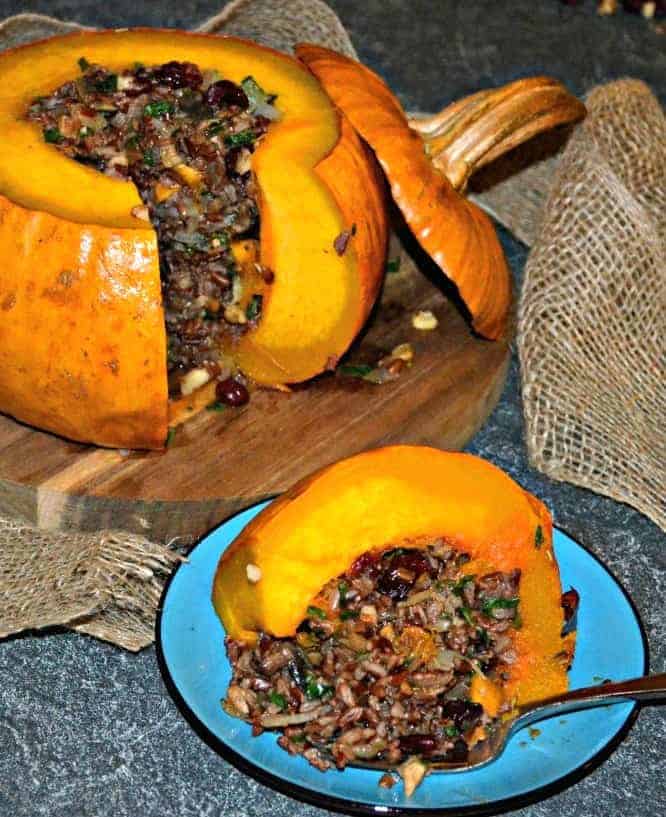 13. Roast Stuffed Pumpkin – A Virtual Vegan
14. Creep Crawly Vegan Sugar Cookies – My Darling Vegan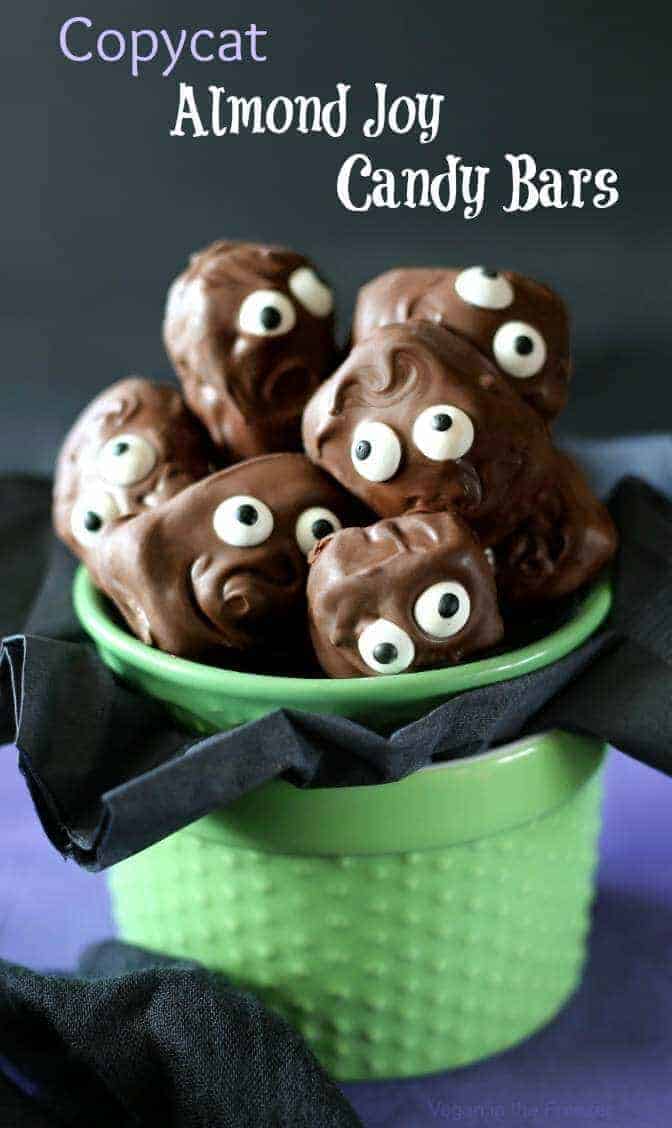 15. Almond Joys Copycat Recipe from Vegan in the Freezer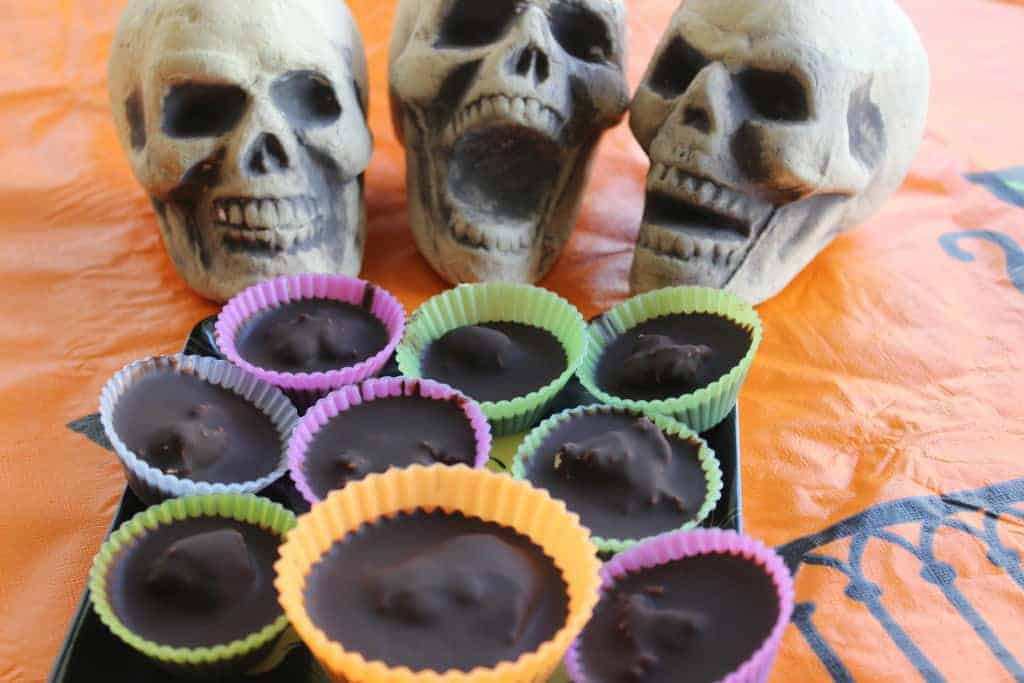 16. Pumpkin Cartwheels – Rock My Vegan Socks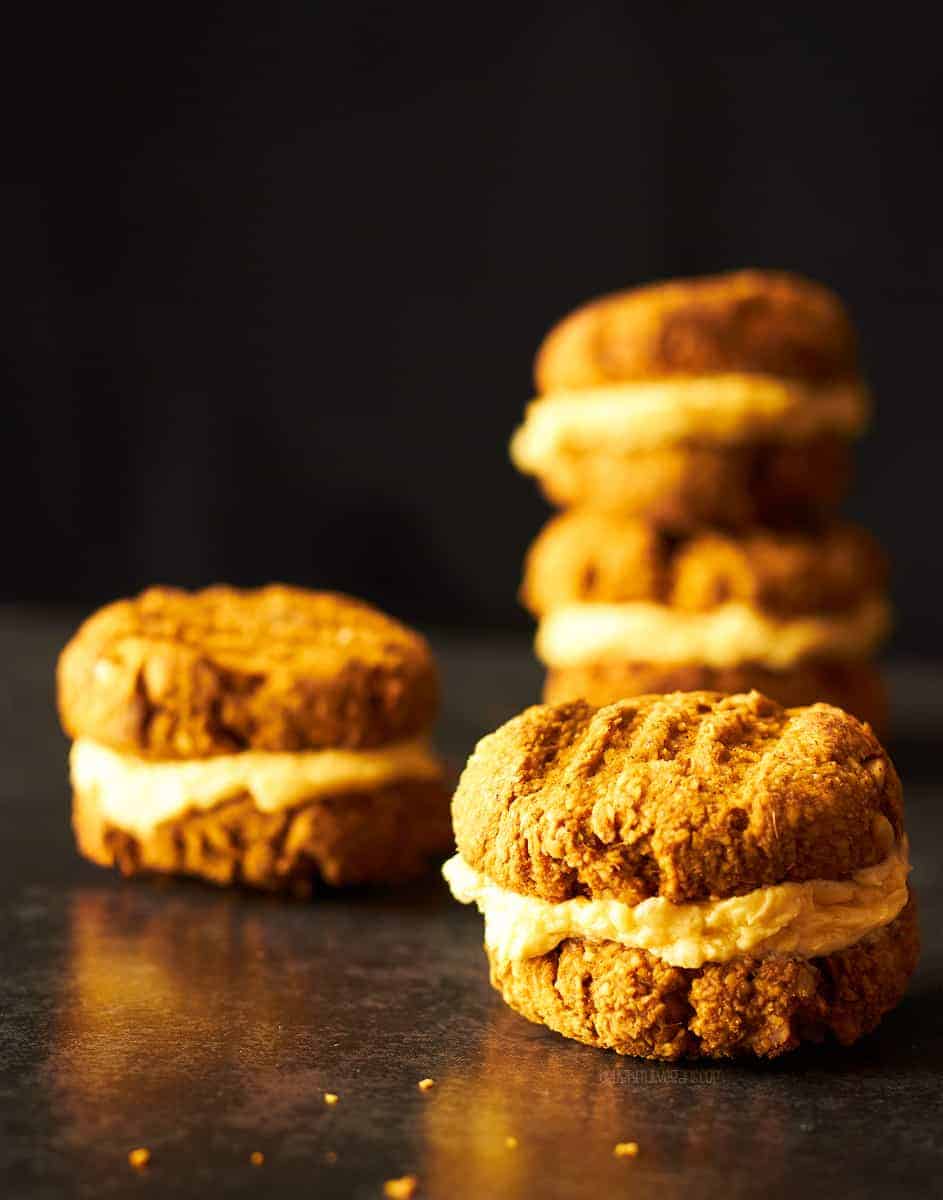 17. Peanut Butter Pumpkin Spice YoYo Cookies – Delightful Vegans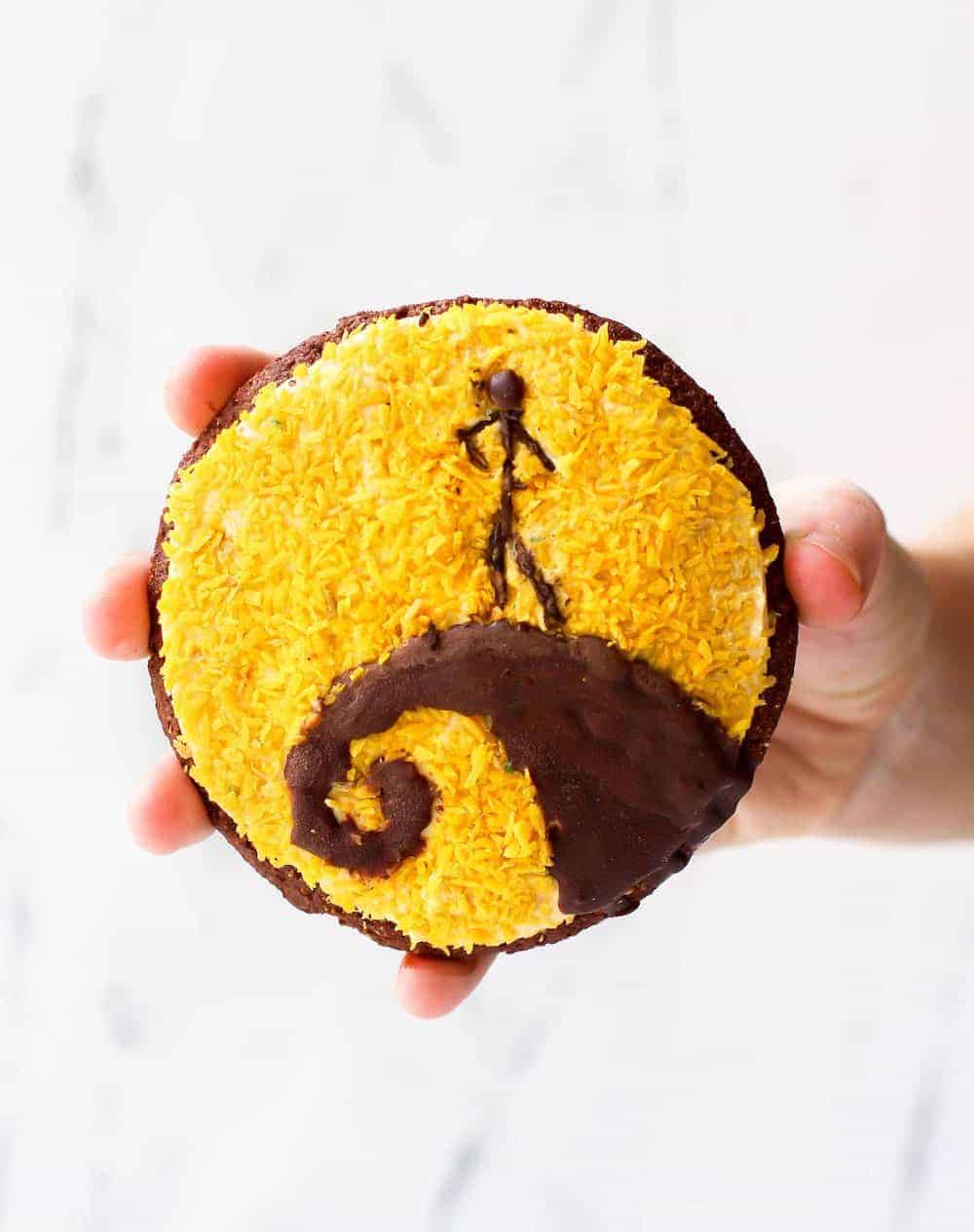 18. The Nightmare Before Christmas Cookie – Feasting on Fruit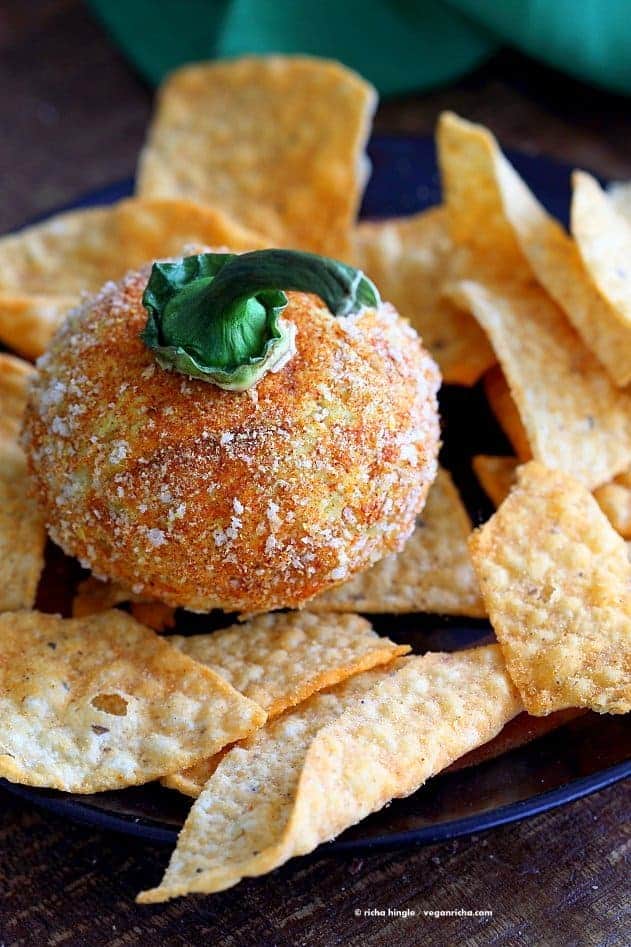 19 Vegan Cheese Ball for Halloween – Vegan Richa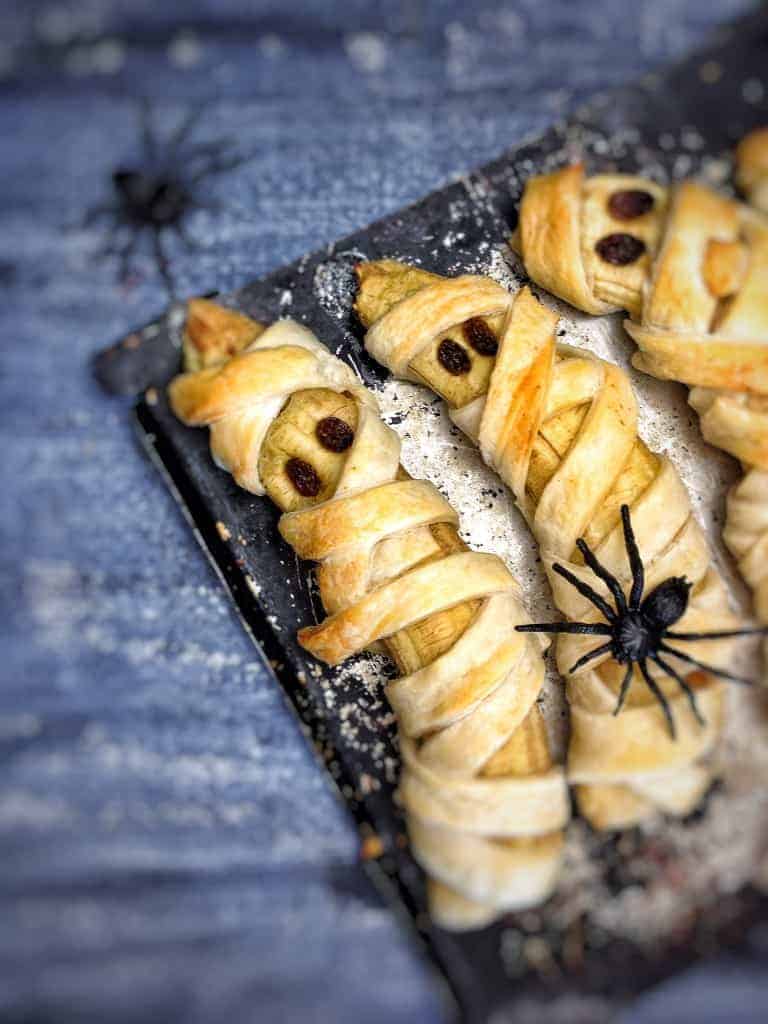 20. Mummied Bananas – Vie de La Vegan

Want some tasty and fun vegan Halloween recipes? I'm sharing my 20 favorite treats!
Click To Tweet
Want more Vegan Halloween ideas? Check out my Vegan Halloween Pinterest Board!
Like the roundup? It would be wonderful if you could give it some love by sharing!