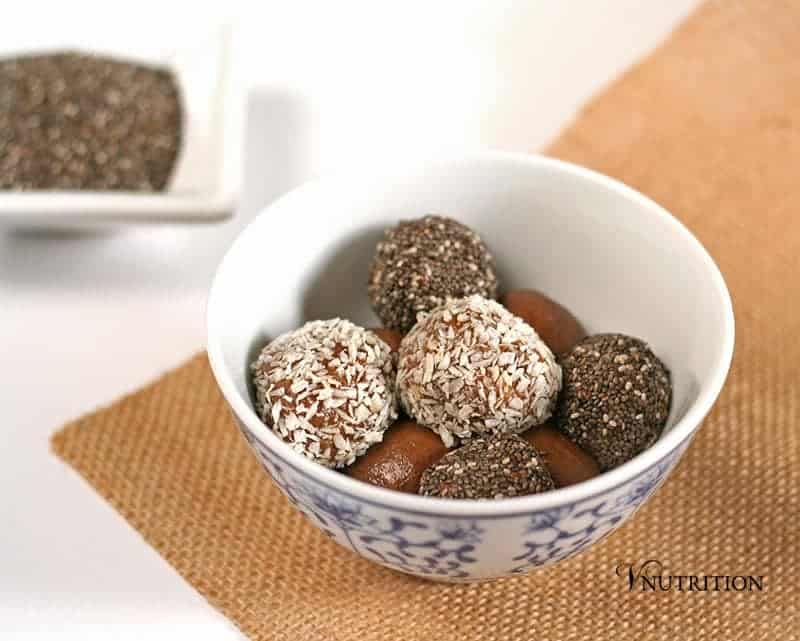 Eating healthy is not always easy. One thing that derails my regular eating habits is letting myself get too hungry. When that happens, I lose my mind and eat anything in sight. In the past, this has included french fries, candy, bagels, potato chips, and huge bowls of pasta just to name a few.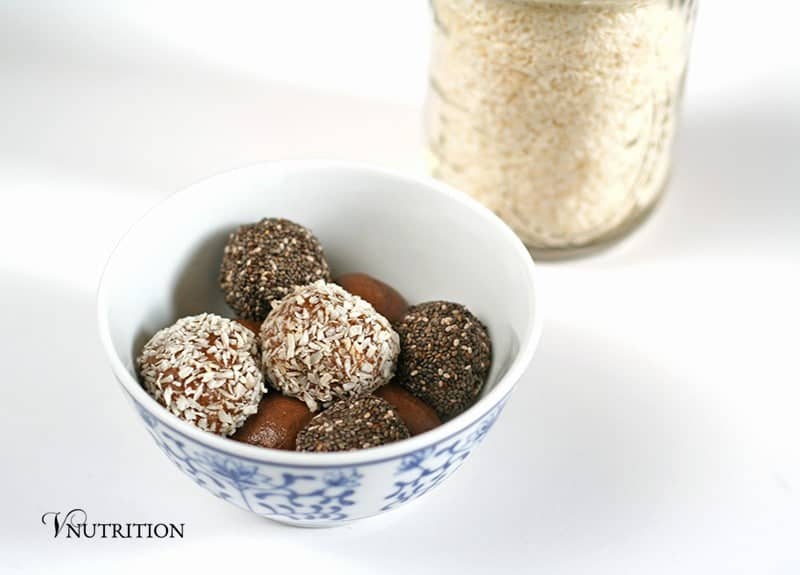 To combat this, I love to have quick and healthy snacks on hand. Some of my favorite snacks are my Chocolate Protein Balls. They are easy to make and are filled with nutritious ingredients to keep me satisfied until my next meal. You can roll them in any topping you like. I'm partial to coconut flakes and chia seeds which give them a little crunch.

Chocolate Protein Balls
(Makes about 12 1-inch balls)
½ cup plant based protein powder
¼ teaspoon cinnamon
3 tbs unsweetened raw cacao (or cocoa) powder
2 tablespoons maple syrup, agave, or coconut nectar
¼ cup of nut/seed butter of choice (I use almond or peanut butter or tahini)
2 tablespoons extra virgin coconut oil (melted)
Shredded coconut, chia seeds or other toppings (optional)
Combine all dry ingredients in a small bowl. Add wet ingredients to the bowl and mix thoroughly until well combined. Use a large spoon or tablespoon to scoop batter and roll into balls. Roll in coconut if desired.
You can serve as is or refrigerate before serving. These will keep for 5-7 days in the fridge.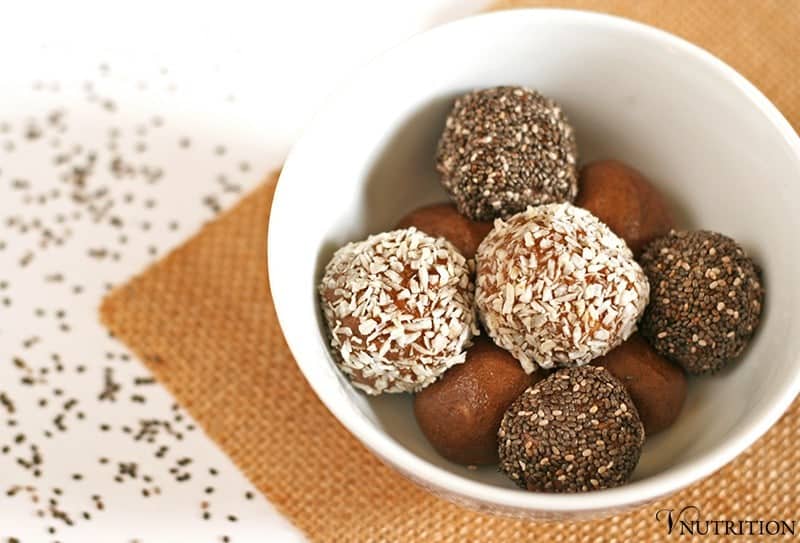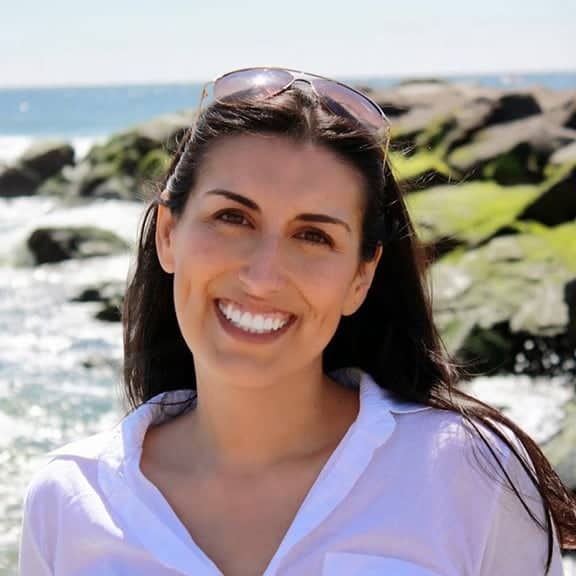 Mary Ellen Valverde MS, CNS, LDN is a Licensed Nutritionist and Certified Nutrition Specialist who empowers vegans to feel clear and confident about what is uniquely nourishing to them. Mary Ellen's recipes and nutrition information have been featured on Yahoo News, Parade, VegNews, LIVESTRONG, Dr. Axe, Greatist, LIVEKINDLY, Brit+Co, Well+Good, and more.