This Easy Vegan Mushroom Risotto saves so much time by using pre-cooked rice and creamy hummus.  It's an easy and healthy meal when you need dinner on the table fast.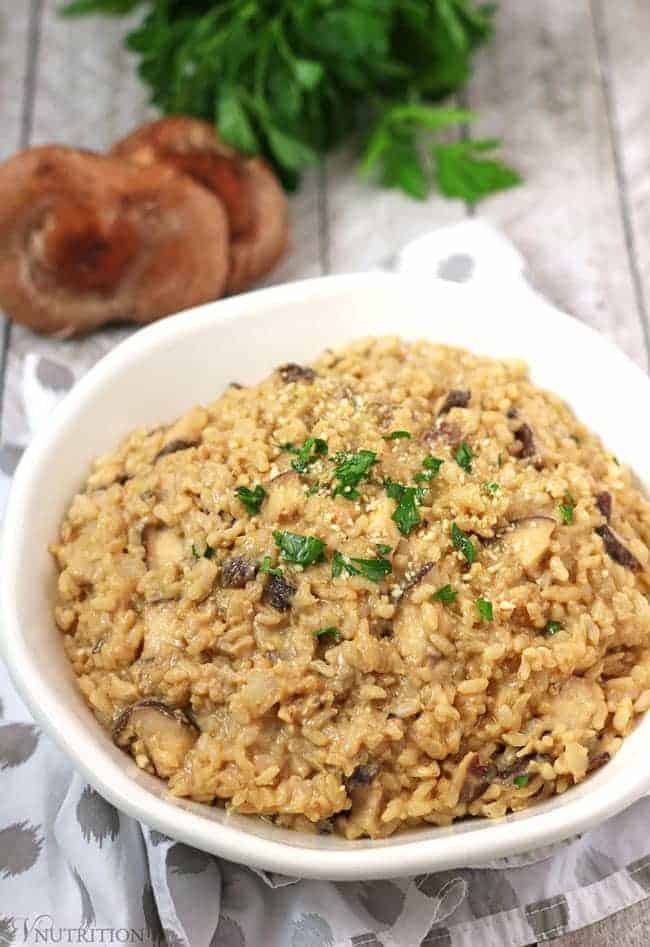 I'll be honest with you, I've never been that into cooking.
Are you now thinking "girl, then what are you doing with site sharing vegan recipes?".  Well, being a functional nutritionist, I realized the only way to stay healthy is to cook for myself most of the time.
Home Cooking, Healthy Cooking
By cooking most of my own meals, I know exactly what's going into them. Don't get me wrong, if a fabulous chef decided she/he wanted to cook healthy and delicious vegan food for me daily, I'd be all over it but that's not going to happen so I do it for myself.
Lucky for me, I enjoy finding fun, healthier, and easier ways to create some of my old pre-vegan favorites (like my Cashew Mac & Cheese and Chipotle Queso). I also love sharing these recipes with others in case they're looking for the same thing.