These lemon overnight oats are a refreshing take on breakfast. Tart and sweet, these are perfect for sunny weather (or to brighten your day when you wish it was sunny)!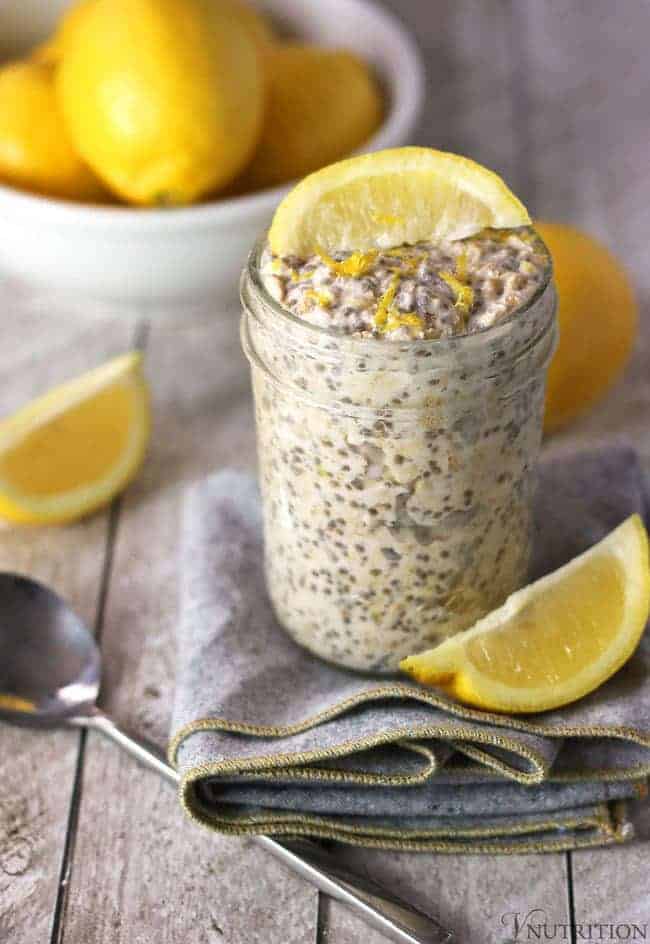 Overnight Oat Obsession
I used to only eat smoothies for breakfast – okay well that's not totally true, I used to eat a bagel every day but that was before I became more health conscious.
After finding overnight oats, I became a bit obsessed.
While I still love my Baked Pumpkin Oatmeal and Almond Joy Oatmeal, when the weather is warmer (or when I wish the weather was warmer), I like to have a more sun-shiny breakfast like these Lemon Overnight Oats.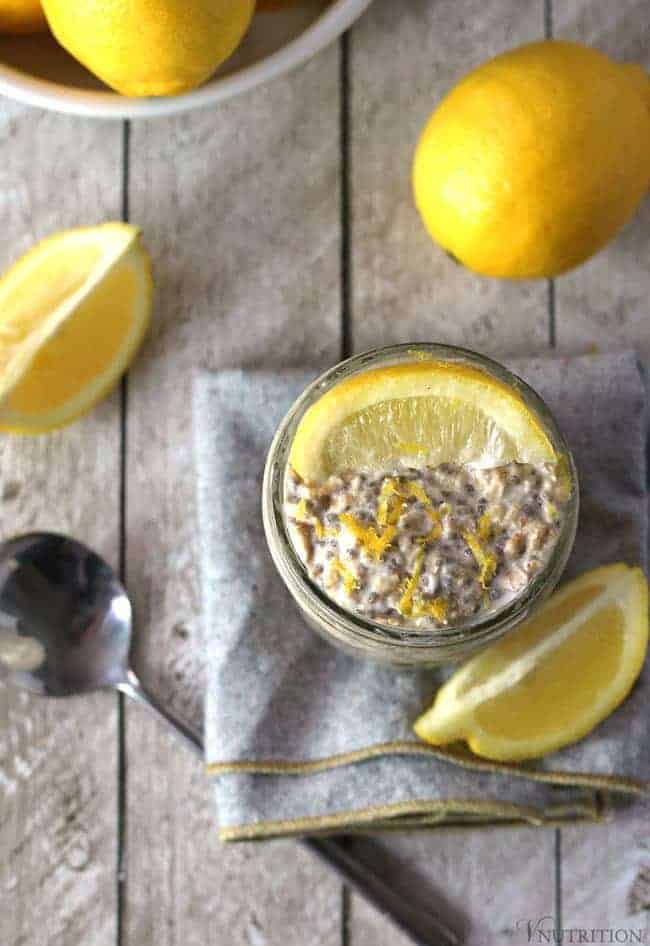 Sunny Lemon Overnight Oats
What's sunnier than lemons? Lemons are refreshing and have a bold flavor so I figure it could give people a nice kick in the pants in the morning to get their day started.
These lemon overnight oats are still as filling as my other overnight oats but they seem lighter because of the citrus. They're perfect for a warm day right out of the fridge to keep you nice and cool.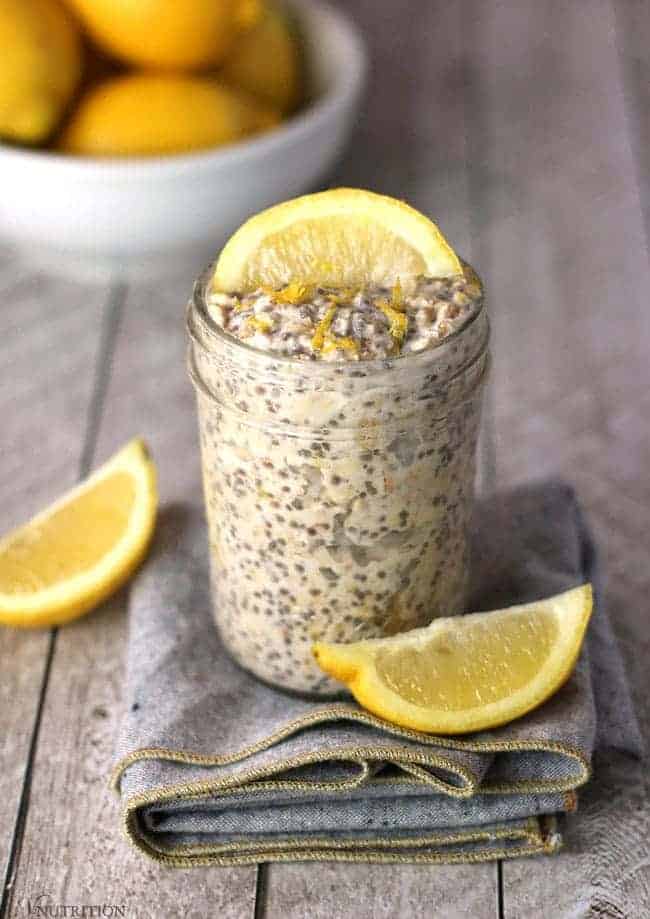 Lemon Overnight Oat Nutrition Info
The recipe for these lemon overnight oats is very simple. I didn't want to use too much sugar so I only added a bit of maple syrup to even out the tartness of the lemon.
Chia seeds add fiber and omega-3 fatty acids as well as magnesium and calcium.  Rolled oats are a good source of carbs, protein, dietary fiber, and iron.
These lemon overnight oats are a sunny and refreshing take on a breakfast staple!
Click To Tweet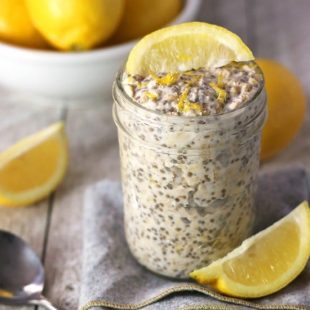 Lemon Overnight Oats
Instructions
Combine all ingredients in a jar/bowl with lid.

Keep in fridge overnight and enjoy the next morning.
Nutrition Facts
Lemon Overnight Oats
Amount Per Serving
Calories 319
Calories from Fat 89
% Daily Value*
Total Fat 9.9g 15%
Total Carbohydrates 50.8g 17%
Protein 10.1g 20%
* Percent Daily Values are based on a 2000 calorie diet.
You may also enjoy…
Like my Lemon Overnight Oats recipe? It would be so wonderful if you could give it some love by sharing!
Mary Ellen Valverde MS CNS LDN received her Master's degree in Human Nutrition from the University of Bridgeport. As a Certified Nutrition Specialist, Mary Ellen helps her clients regain their health through a plant-based diet. She uses a functional approach to nutrition and wellness to help uncover the root cause of imbalances that may be impacting health.