These 10 Vegan Pantry Staples are absolute must-haves when going plant-based so you'll be ready to take on almost any recipe! Set yourself up for vegan cooking success by getting your kitchen stocked with these essentials.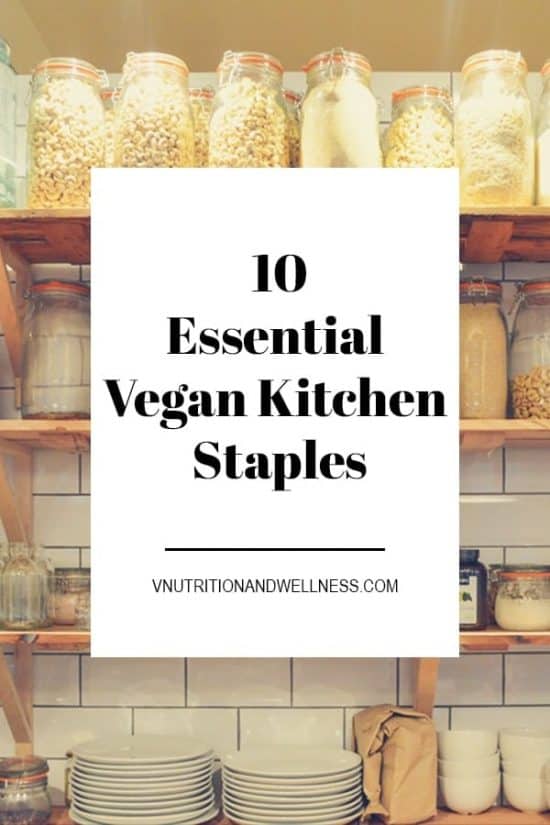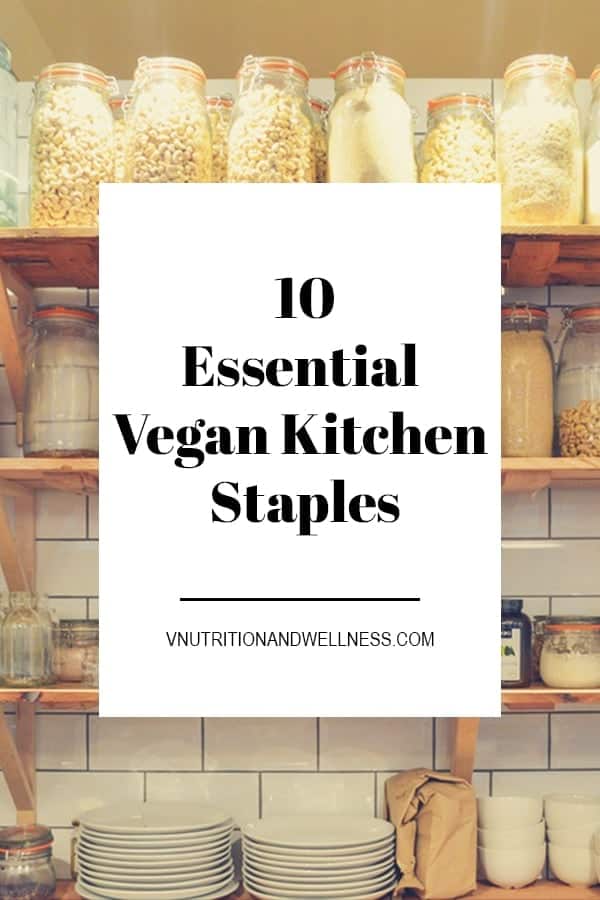 Do you ever find a recipe, think it looks fabulous, and then read one of the ingredients and stay to yourself "What the heck is that? Where do I get that?" I sure have, especially when I first went vegan.
If you've ever wondered what you'll need to assemble your vegan kitchen, I put together a list of vegan pantry staples. This way you'll be covered with the basics, even if you're just beginning your plant-based lifestyle!
Jump to:
10 Essential Kitchen Staples Every Vegan Should Have In Their Pantry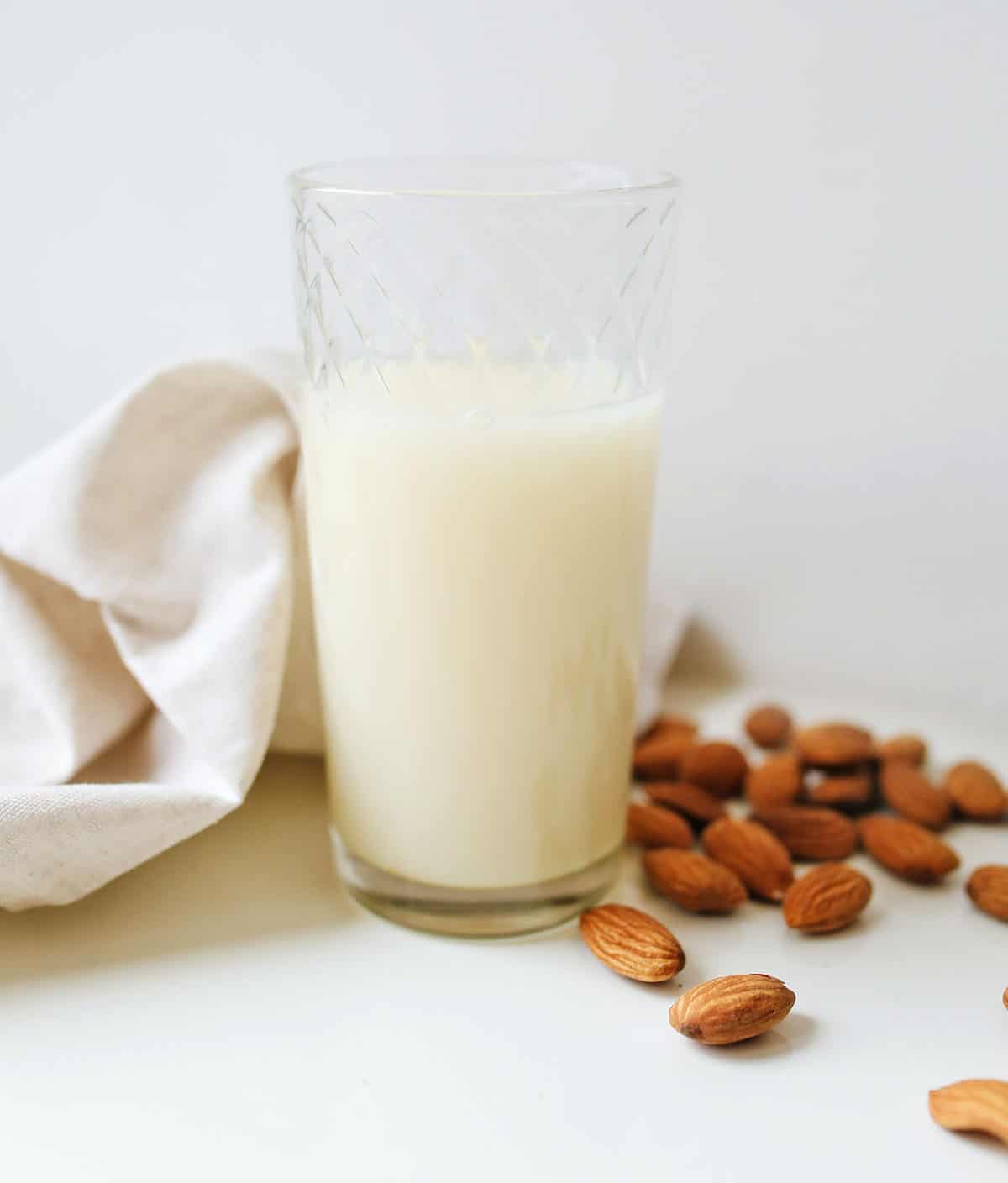 1. Non-Dairy Milks
I'm sure you have at least tried one alternative milk by this point. (If not, you're in luck, they're tasty!) There are nut milks such as almond, coconut, cashew, walnut and hazelnut as well as other kinds like oat, soy, rice, hemp, and flax.
Use in: smoothies, smoothie bowls, soups, sauces, drinks, baking, vegan ice cream - basically, anywhere dairy milk would be used.
TIP: If you aren't sure what your alt milk usage will look like, there are a TON of shelf-stable versions out there in quart-sized (4-cup) containers. I find that these are perfect to keep on hand in your literal pantry without taking up precious refrigerator space. They are also great for trying lots of versions to find your favorites.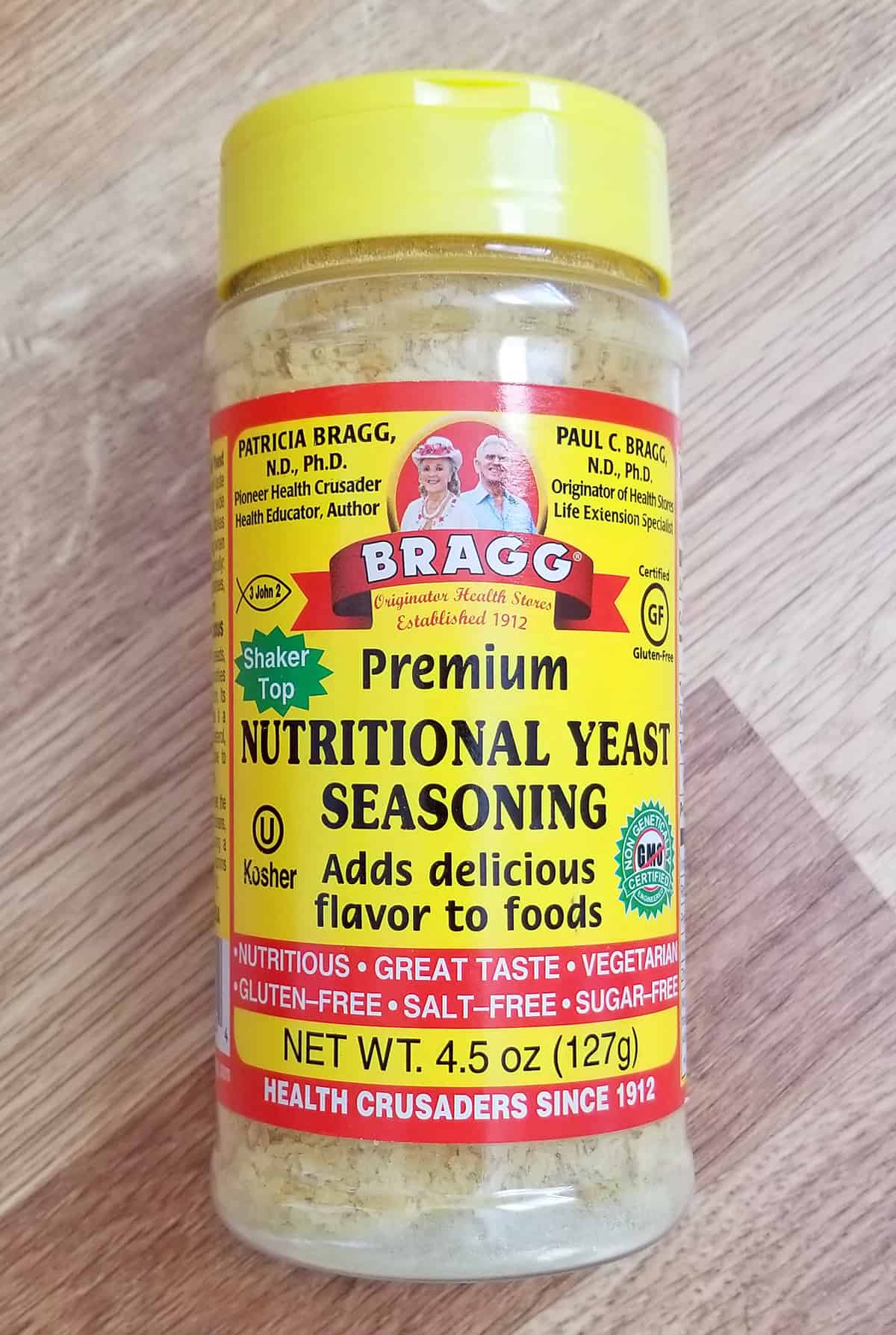 2. Nutritional Yeast (a.k.a. nooch)
While it's clear that this delicious umami flavor bomb got the short end of the marketing stick, nooch is far more delicious than the name implies. Nutritional yeast is a biggie in the vegan world. Use it when you want to add a cheesy flavor to food (popcorn, anyone??) and also adds a hefty punch of B vitamins. Bonus!
Use in: vegan mac & cheese, casseroles, creamy sauces, pasta, quiche, soup, sprinkled on vegan pizza or veggies, and making vegan cheeses such as vegan parmesan, vegan cheese balls, tofu feta, and vegan queso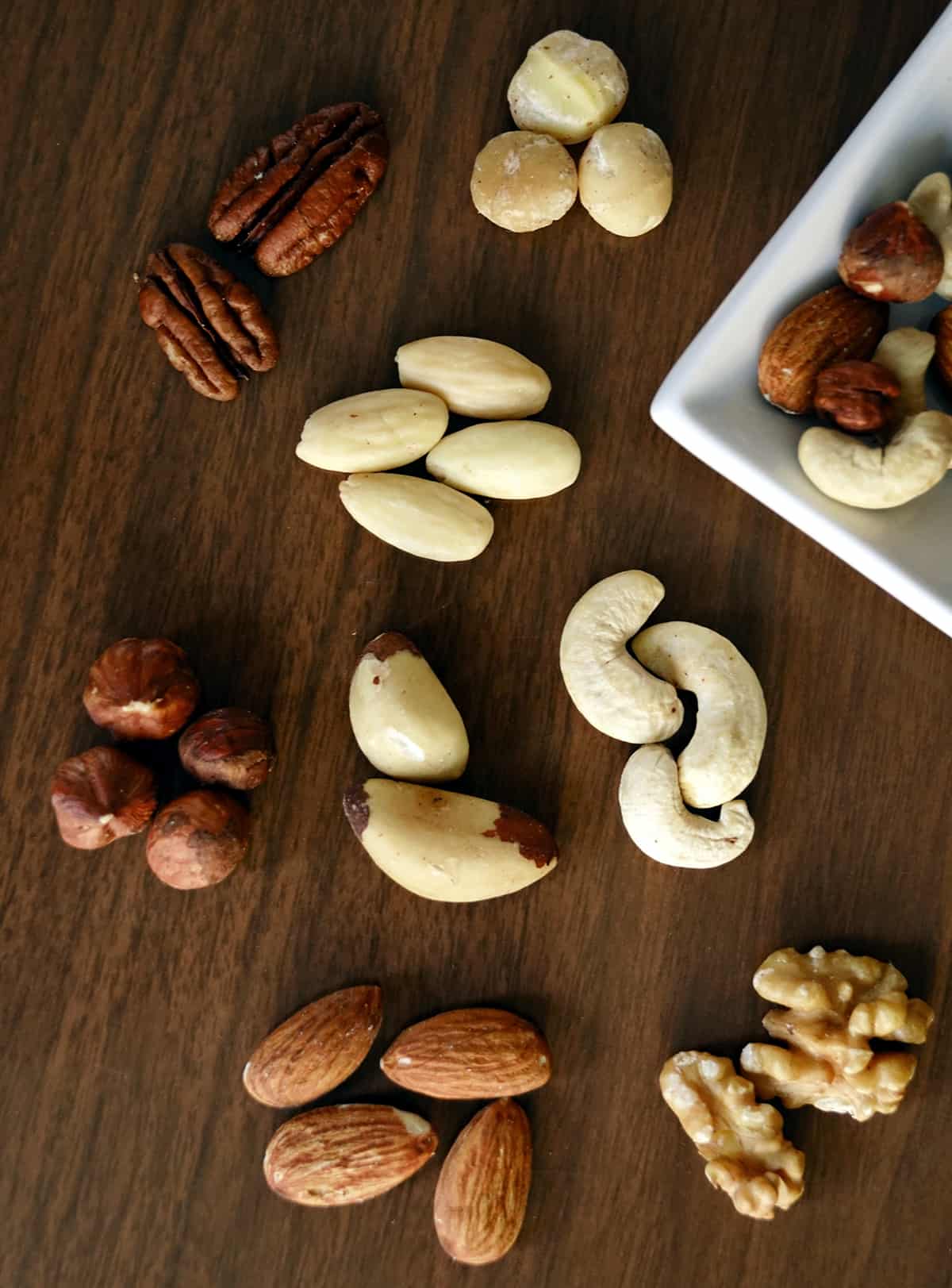 3. Nuts & Seeds (and their butters)
There are so many nuts and nut butters to enjoy. I snack on peanuts, almonds, walnuts, and pistachios as well as hemp, sunflower, chia, flax and sesame seeds.
I love peanut butter and almond butter for balls & smoothie bowls. Can't do nuts? Check out sunflower butter or tahini, they're both excellent nut-free substitutes.
Chia Seeds are great for thickening up recipes like my overnight oats or chia jam. And ground flaxseeds can act as an egg substitute in many baking recipes like cookies or quick breads. Read on to #5 to learn more about flaxseeds.
Cashews are king when it comes to replicating creaminess that you would normally get from dairy. Check out Colcannon Soup, Breakfast Polenta, and Pumpkin Mac & Cheese to see what I mean.
Use in: snacks, sauces, dressings, soups, etc.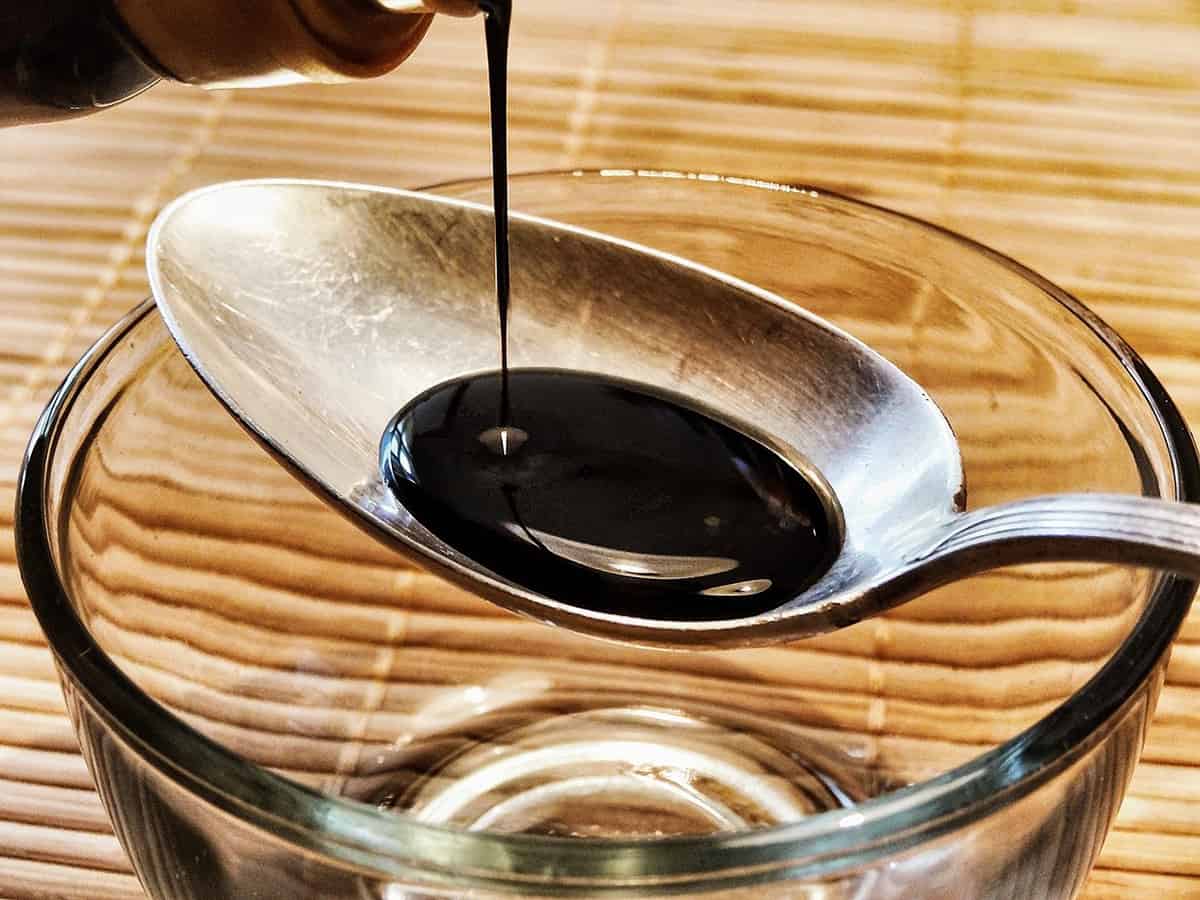 4. Tamari/Soy Sauce
While I love Asian-inspired recipe (and make a ton of them), don't fool yourself into thinking that this flavorful ingredient is limited to just one style of cooking. A tasty fusion recipe that I love is my Teriyaki Tempeh Tacos but I also use it in my Thai Basil Noodles and Vegan Mongolian Soy Curls.
Use in: almost anywhere!
TIP: Tamari has the same flavor profile as soy sauce but is made in a manner that makes it gluten free. If you are also allergic to soy, check out the wonder that is coconut aminos instead.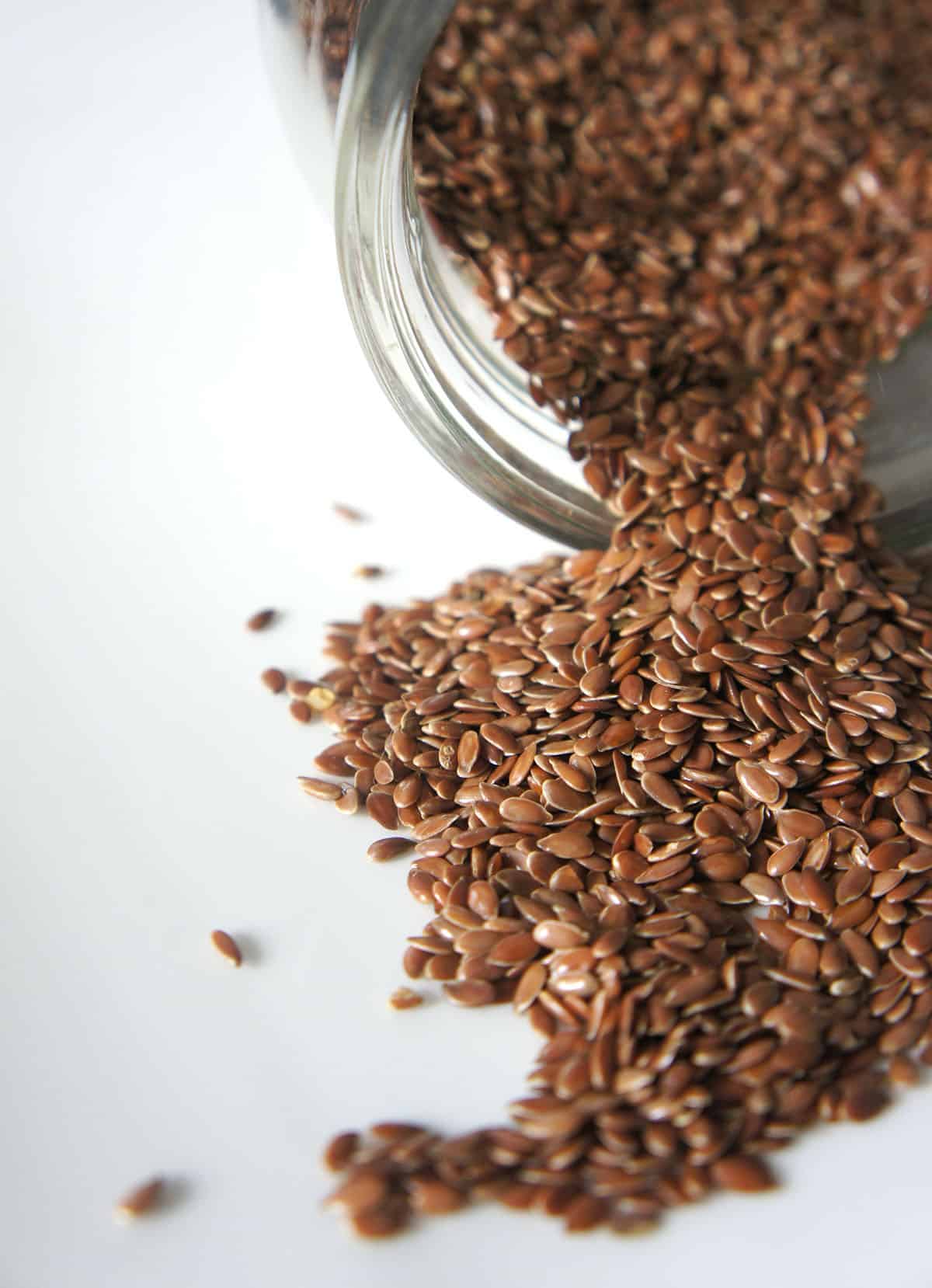 5. Ground Flax Seeds
Did you know that you can make an egg substitute with flax seeds? It's true! To make one "flax egg", mix 1 TB of ground flax seeds with 3 TB of warm water and let sit for about 10 minutes.
If you like the idea of using both whole and ground flax seeds, purchase the whole ones. When you need ground flax, simply pop however much you need in a spice grinder. Not only will your pantry staple pull double duty, you'll also get the full nutritional benefit of the seeds.
TIP: When storing flax you should try to keep it in the fridge or freezer because the seeds can get rancid in heat. If you just can't spare the space, keep them in an airtight container in a cool, dark spot in your pantry. As a bonus, flax seeds contain Omega 3s so they're good for you too.
Use in: baking muffins, cakes, quick breads, etc.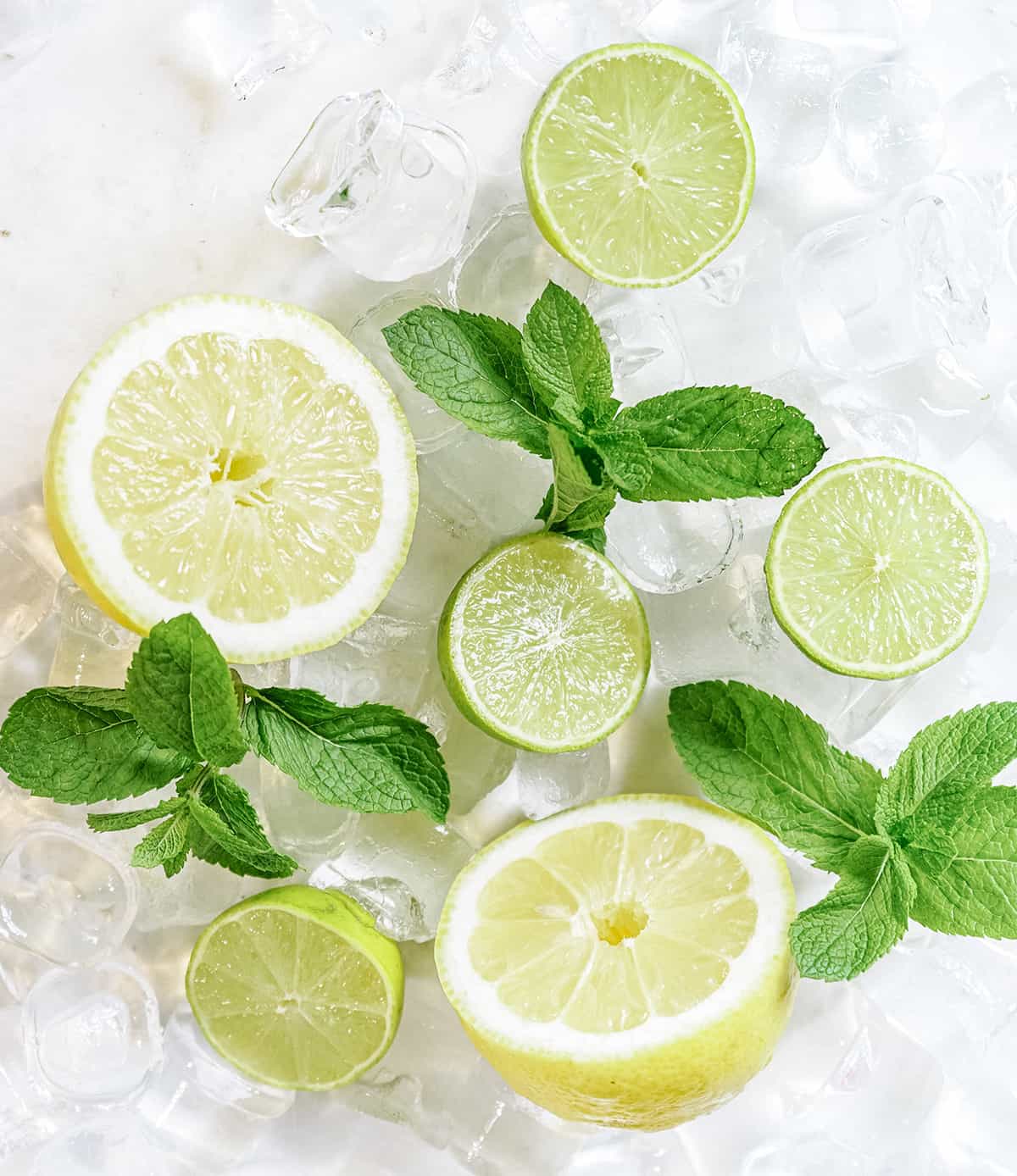 6. Fresh Lemons & Limes
There are always lemons and limes in my fridge. The bright pop of citrus works marvelously in both sweet and savory applications, and they're inexpensive to boot!
I have a glass of warm lemon water every morning when I wake up becasue it's a nice and refreshing way to start the day. I also use it in my Lemon One Pot Pasta (one of my most popular recipes!), my Lemon Overnight Oats, and in countless dressings/sauces.
Lime is a wonderful flavor addition to Mexican- or Asian-inspired dishes and sauces like my Walnut Meat Tacos with Lime Cashew Cream or my Easy Peanut Sauce.
Use in: drinks, sauces, and dressings
TIPS: While citrus looks gorgeous in a bowl on the tabletop, you will get a longer life out of it when stored in the fridge. Prior to zesting, be sure to wash the fruit to remove any wax and pesticides from the producers. To get the most juice out of your citrus, give it a quick, firm roll on the countertop prior to cutting it in half.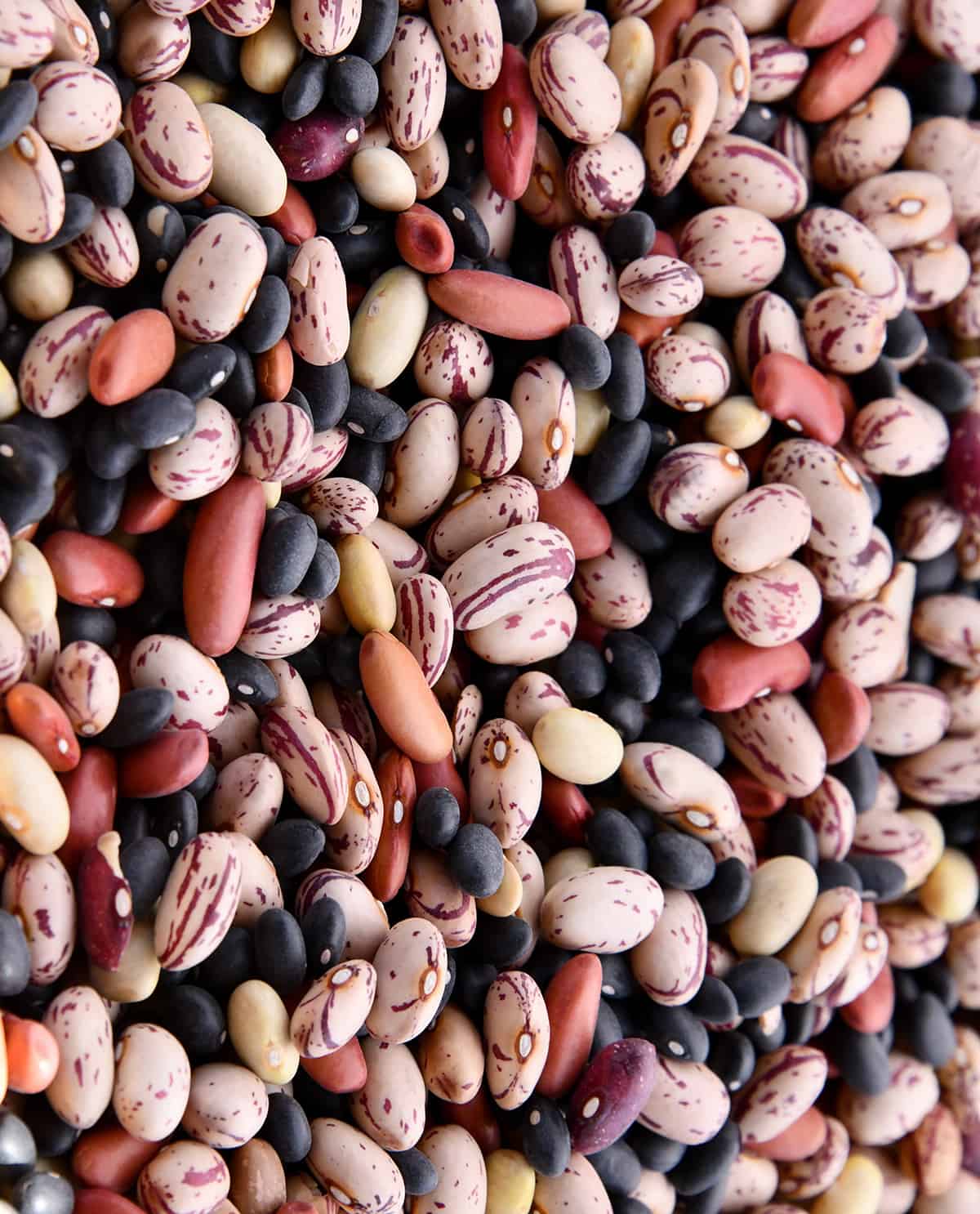 7. Canned Beans
Canned beans are a must for vegans - they add lots of fiber and protein. Plus they're easier and quicker than cooking dried beans, which is a godsend on those busy weeknights when I'm too tuckered to bother with anything complicated.
Of all the bean varieties out there, my favorites are chickpeas. I use them in my Roasted Tomato and Chickpea Soup.
Be sure to save the chickpea liquid (aka aquafaba) whenever you open a can because it's another excellent substitute for eggs! It acts as a binder for recipes like my sriracha veggie burgers, and can even be used to make vegan mayonnaise or vegan meringues.
I always have at least a can of each white beans and black beans on hand as well. White beans can also help mimic creamy sauces, and both white and black beans are delicious in soups, dips and chili recipes too.
Use in: bowls, dips, sauces, soups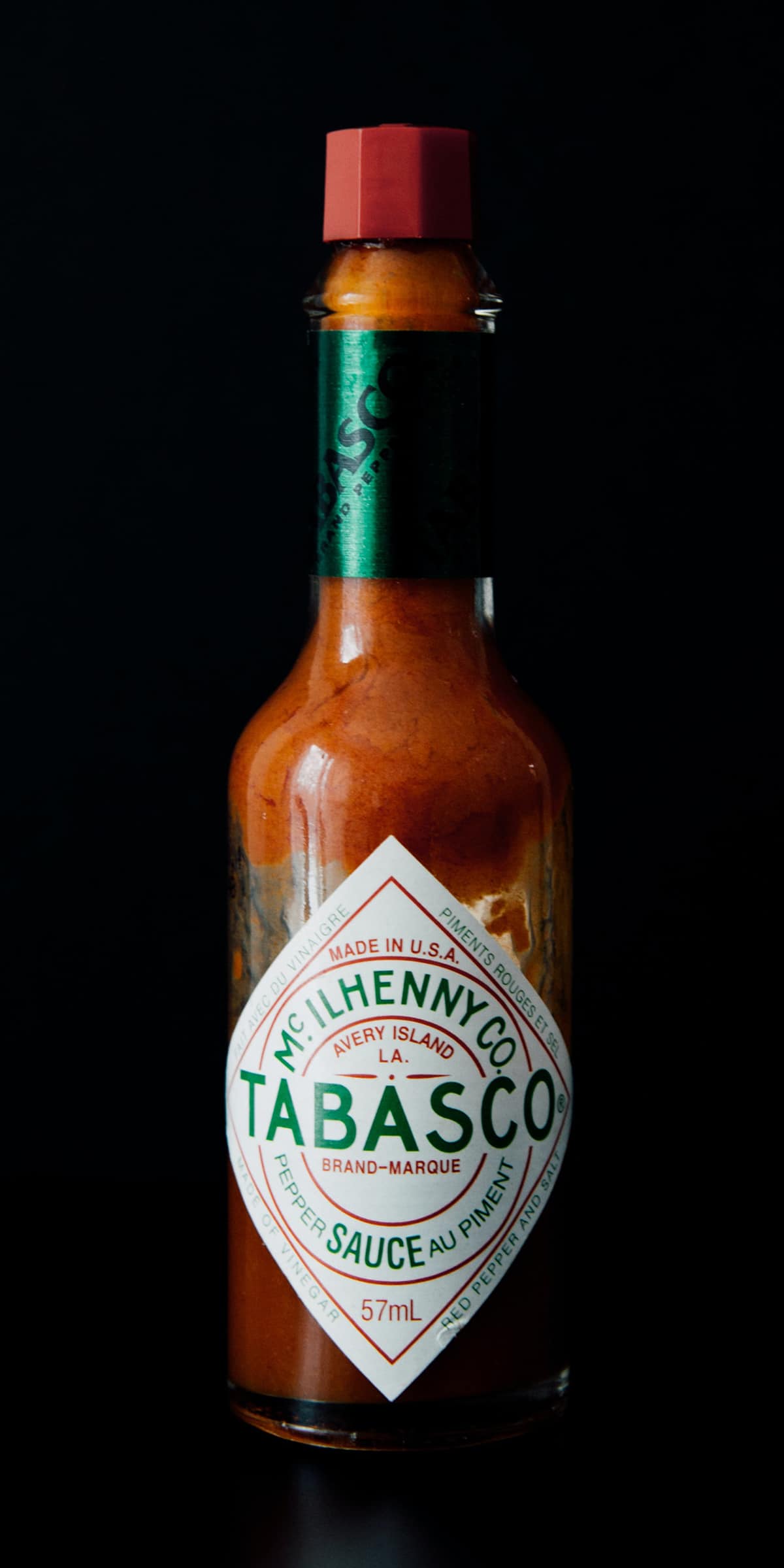 8. Hot Sauce
I love hot and spicy dishes, so I always have multiple kinds of hot sauce on hand. The ones I always have on hand are sriracha, Frank's Red Hot, and sambal oelek (chili paste - I use this in my Spicy Tofu).
Even if you're not a hot/spicy person yourself, adding a bit of hot sauce will add a depth of flavor to food. Most are vinegar-based, and acid is one of the four primary flavor categories you should aim to balance.
Use in: almost anywhere that needs a bit of spice or vinegar or in recipes like my Buffalo Quinoa Balls, Sriracha Mayo, or Buffalo Soy Curls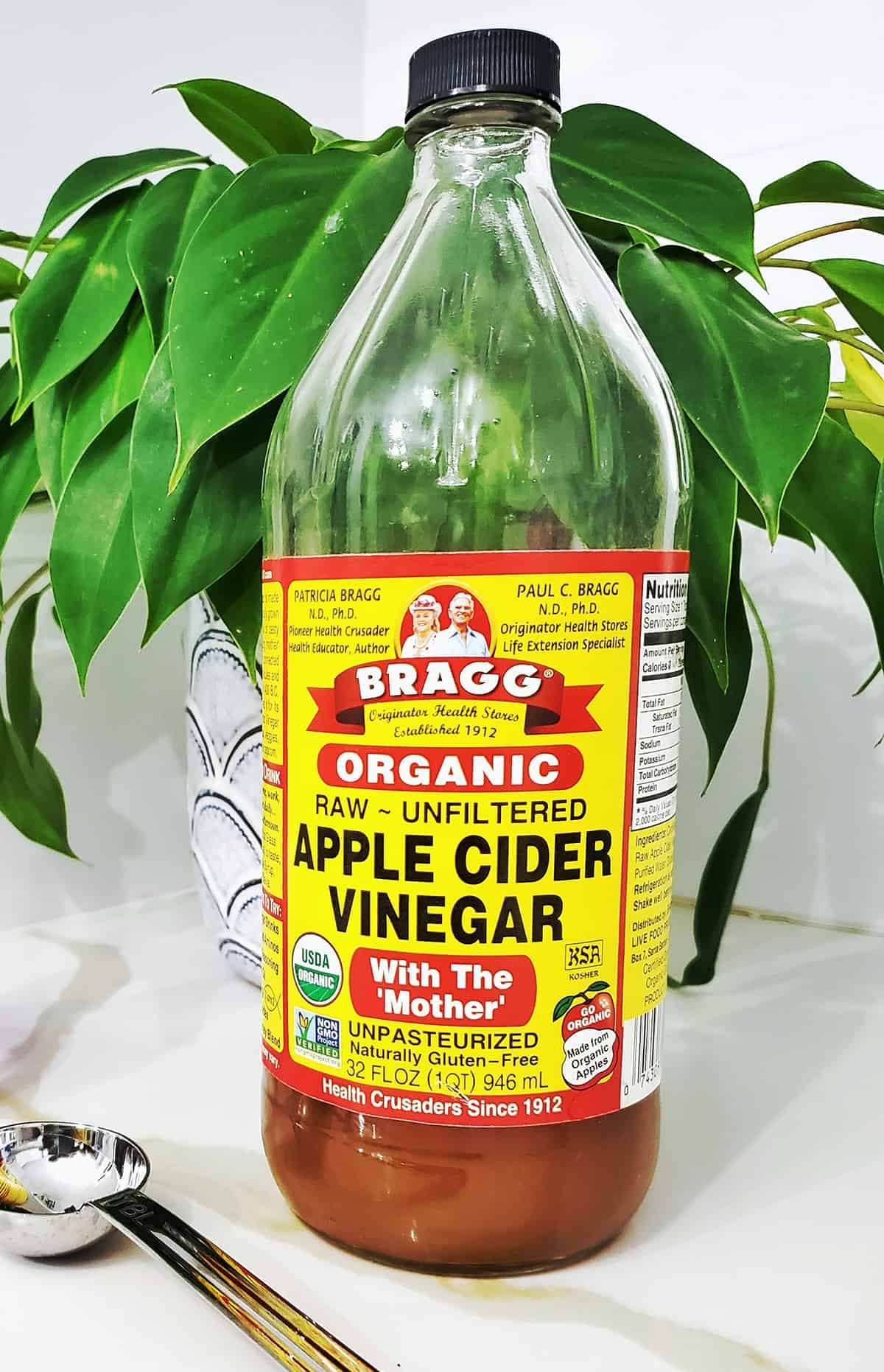 9. Vinegar
As I said before, I like to make most of my own dressings, so vinegar is a must in my vegan pantry. I also use it in many of my sauces to add a bit of acidity when I'm not using lemon juice or hot sauce. Some of my favorites are apple cider, rice wine, and balsamic.
Some of my favorite recipes using vinegar are my Vietnamese Noodle Bowls, Maple Dijon Brussels Sprouts, and Spicy Sesame Noodles
Use in: dressings, sauces, as a finishing ingredient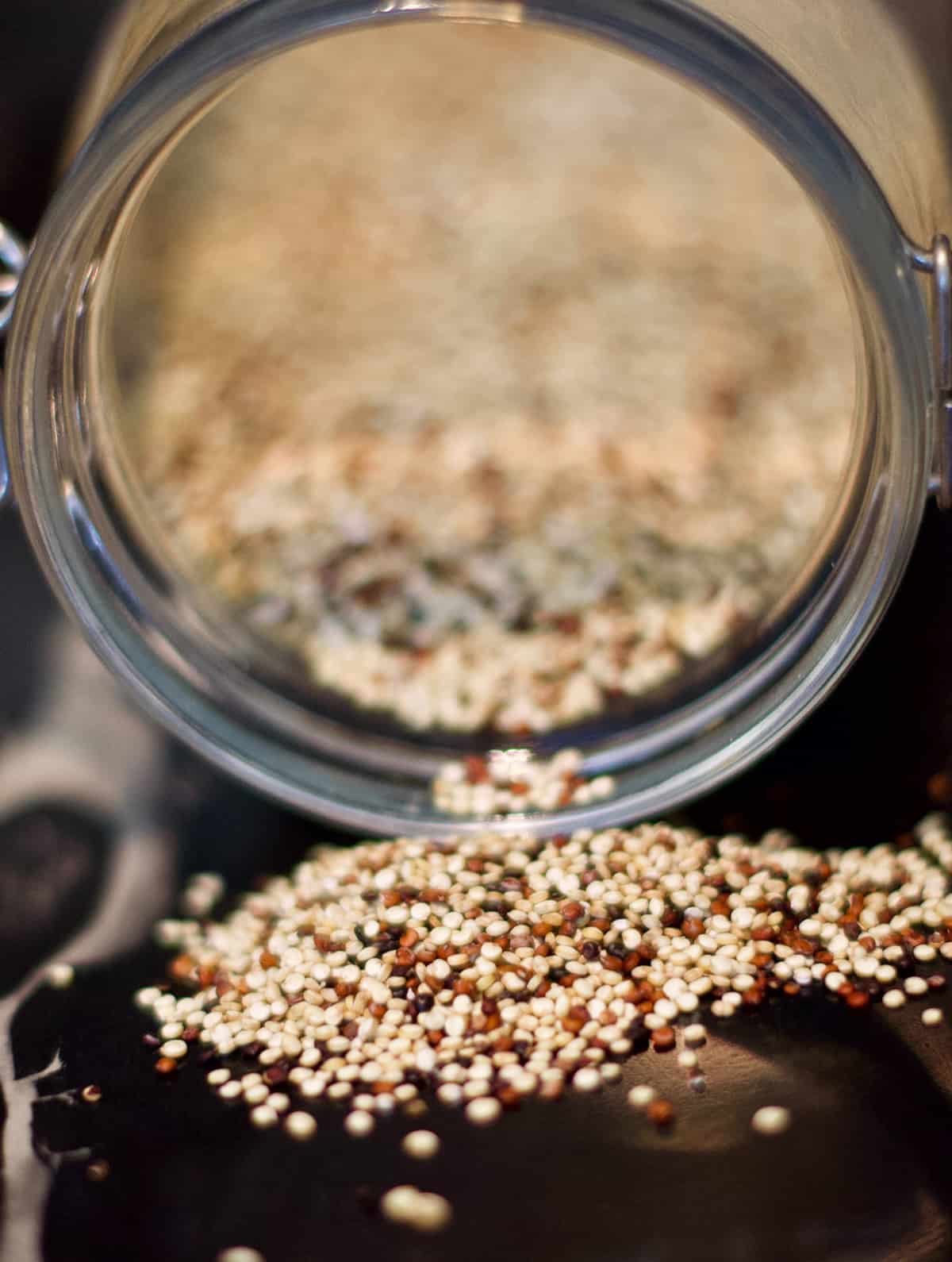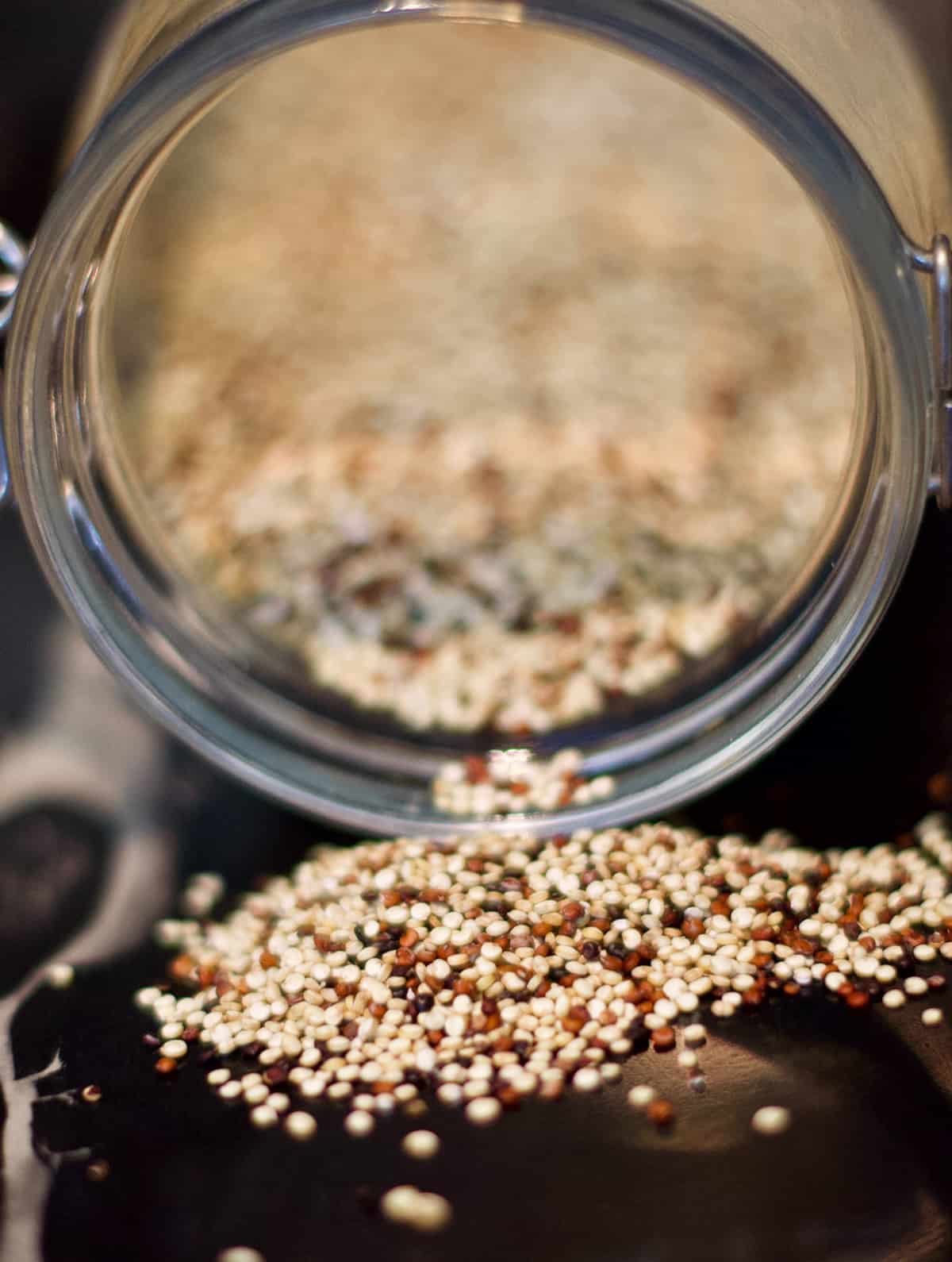 10. Gluten-Free Grains and Flours
After lots of trial and error figuring out what works for my body, I'm mostly gluten-free now. As a result, I keep many gluten-free whole grains and flours in my house such as quinoa, amaranth, buckwheat, and millet.
Some of my favorite recipes on the blog include quinoa and brown rice such as my One-Pot Lentil Quinoa, Green Power Bowl, and Vegetable Bean Casserole.
Use in: entrees, salads, casseroles, bowls
I also like to keep gluten-free flours on hand. Some of the GF flours I use are almond, chickpea, and quinoa flour. I use two gluten-free flours in my banana nut muffins.
Besides baking, I use these types of flours in my protein balls like my Cookie Dough Balls, as a thickener for my Mushroom Gravy, and for coatings like on my Popcorn Tofu.
Use in: baking, coating, thickening, protein balls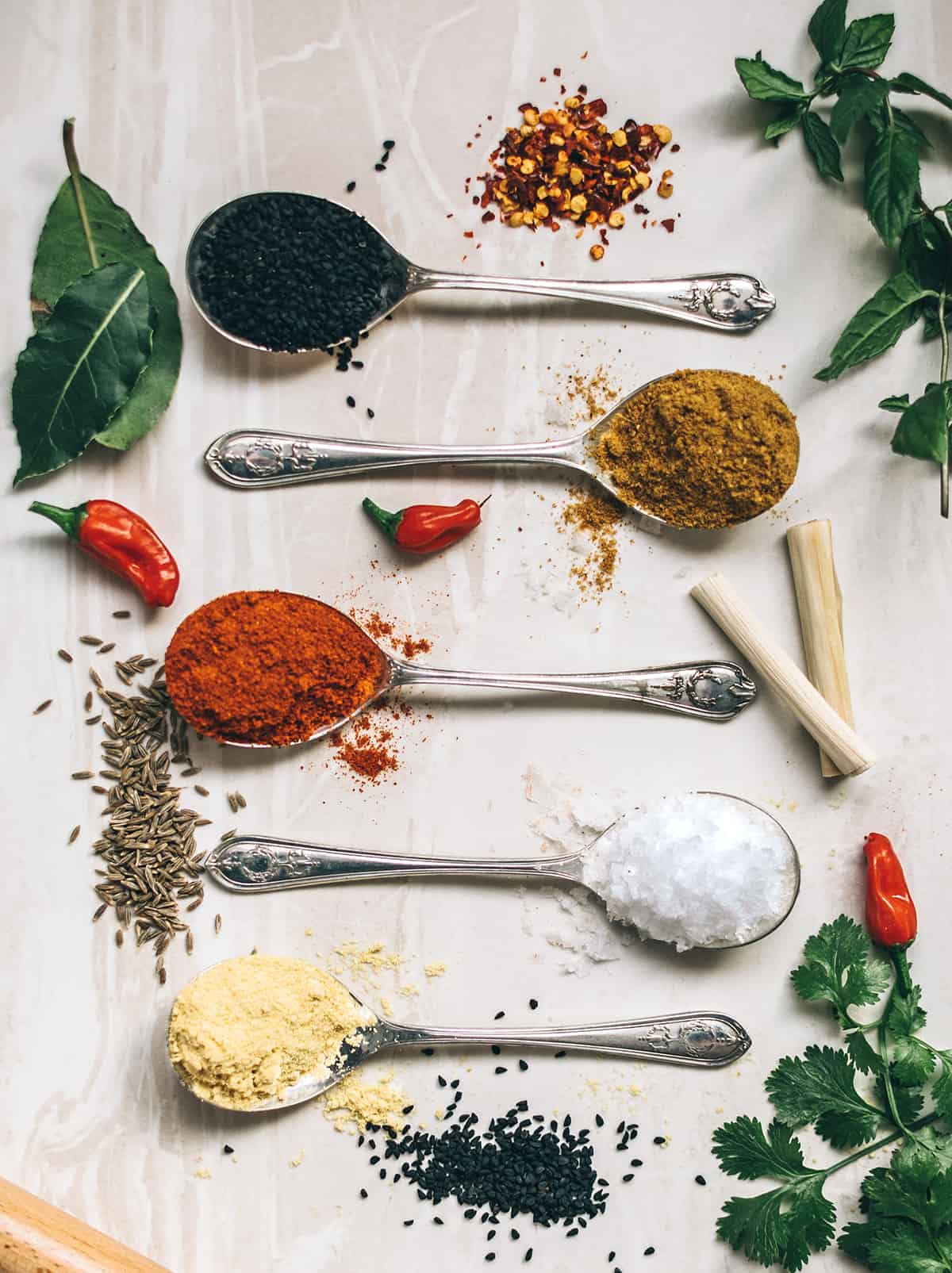 11. BONUS! Spices/Herbs/Seasonings
I tried, but I couldn't end the vegan pantry staples list at just 10 because herbs and spices are an essential part of any kitchen. Fresh herbs add so much flavor and depth to dishes, while dried spices are perfect for sauces, dressings, and marinades.
My cupboard is filled with all sorts of spices but my essentials are:
garlic powder
onion powder
sea salt
black pepper
turmeric
paprika
cumin
cinnamon
hot pepper flakes
Italian seasoning
chili powder
If you have these essential spices on hand, you'll be able to make about 95% of the recipes on this blog.
Use in: everything!
Frequently Asked Questions about stocking your vegan pantry:
What is the best way to keep track of your pantry and additions/keeping it stocked?
There's almost nothing that irritates me as much as going out and spending my hard earned money on something that I already had on hand, so I love that you're asking this question.
While it may not be your favorite answer, my best suggestion is to do a deep clean of your pantry to prepare it. Pull everything out, wipe down all the surfaces and containers, and organize it.
When I first switched to a plant based lifestyle, I had a pile of items to donate (non-vegan items that were not yet expired), a pile to compost, a pile to toss (expired items that couldn't be composted) and a pile to keep.
Once you have your items sorted, get rid of all of the unnecessary items. Now that you're just working with what you're planning on keeping, group items in a way that makes sense to you.
I have several Dollar Store baskets that help me keep things organized - one basket holds all my pastas, another holds all my vinegars and oils, another holds my Asian inspired condiments (e.g. sriracha, sambal oelek, miso paste, soy sauce, etc.) Your system might look different than mine, and that's 100% okay!
On the front of each basket, tape a notecard with your items to help you (or your partner who can't seem to find the carton of oat milk that is right in the refrigerator door!) find things (and return things) in a hurry until you're used to your new system.
Whenever I run out of an item, I immediately put it on the list that hangs from my refrigerator. That way I know I won't forget it on my next grocery run!
If you do happen to purchase a duplicate item on accident, be sure to follow the FIFO (first in, first out) method. Place the newer item behind or underneath the older item so you grab the older item first.
How can I shop vegan for cheap?
Ahhhh, the age old question. Grocery prices are going to look different in just about every zip code and every store. As a result, it will likely take you a bit of time to find the best prices for some of the more unfamiliar items to you.
That said, shopping the bulk bins at just about any store is an excellent way to find good deals. Since you're not paying for packaging, the items are generally quite a bit cheaper.
I also love shopping the (organic) store brands whenever possible. Kroger's Simple Truth, Whole Foods 365 Everyday, Costco's Kirkland, Trader Joe's or Aldi store brand items are all excellent, and, generally speaking, they are 10-25% less expensive than the name brand items.
You can also save quite a bit of money by cooking things from scratch. Buying vegan mayo can run you upwards of $5 for a small container for example, whereas making your own can save you close to 75% of cost.
Finally, I am a huge fan of Thrive Market. While there is a subscription cost upfront, if you plan on sticking to the vegan lifestyle, it will absolutely pay for itself over the course of the year.
How should I choose each item when I'm stocking my vegan kitchen?
I'd approach it in the same way you would have before switching to the vegan lifestyle. You will find your favorite brands over time, but in the meantime, rely on customer reviews, coupons and deals to get the most bang for your buck.
What should every vegan keep in their kitchen? And what exactly is a vegan staple?
My list of beginner Vegan Pantry Staples is a good starting place. All I mean by "staples" is that they are used often in vegan cooking.
From there, everything should be based on your own taste preferences. If there are certain fruits or vegetables you can't live without, definitely keep those on hand. For me, even before I went vegan, I had to have onions and garlic on hand at all times.
If you're someone who likes cream in your coffee, I recommend keeping an alt milk version of creamer on hand. If you have a sweet tooth, maybe keep some vegan chocolate in the pantry for when cravings strike.
My basic rule for myself is to only buy items that I have use for, and I think that's a good theory to keep in mind as you start your own vegan journey.
I'm a snacky person. Do you have any favorite vegan snacks to keep on hand rather than just ingredients?
Sure! I'm a big dip person, so things like hummus or salsa are great to keep on hand with vegan crackers or tortilla chips.
I also love fruit, though I'm not always great at eating it before it turns. I love things like fruit cups (packed in juice, not syrup!) or smoothie packs to get a nice dose of natural sweetness when cravings strike.
Dried or freeze fried fruits are also awesome to mix with nuts and maybe a few vegan chocolate chips for a vegan trail mix.
I also love keeping a few nutritional bars on hand like RX Bars or Perfect Bars for when I'm on the go.
And while packaged versions of vegan foods were slim pickins when I started my plant based lifestyle, they have boomed in recent years. Comfort foods like boxed macaroni and cheese and vegan yogurt cups are now ubiquitous!
Need some more information on how to shift to a vegan lifestyle? Check out these other informative posts: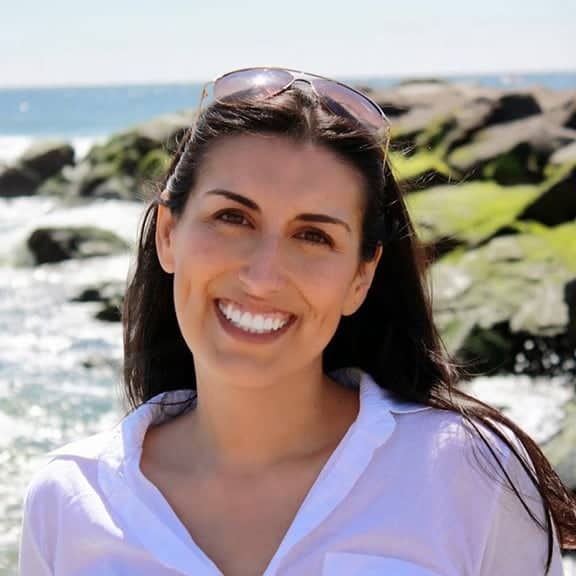 Mary Ellen Valverde MS, CNS, LDN is a Licensed Nutritionist and Certified Nutrition Specialist who empowers vegans to feel clear and confident about what is uniquely nourishing to them. Mary Ellen's recipes and nutrition information have been featured on Yahoo News, Parade, VegNews, LIVESTRONG, Dr. Axe, Greatist, LIVEKINDLY, Brit+Co, Well+Good, and more.