These Mustard Brussels Sprouts are perfect for any holiday or dinner table. Maple syrup and Dijon mustard bring out the flavors in the vegetable and the toasted pecans add a delicious crunch. They're so easy to make and ready in less than 15 minutes!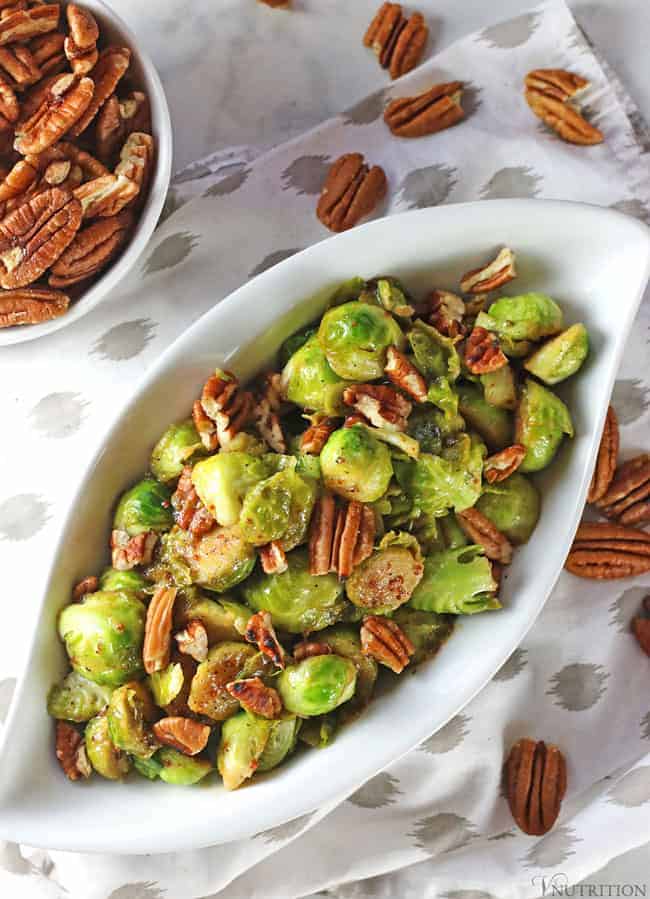 Growing up, holiday meals with my extended family always had the same exact food. Besides the main, we had canned green beans, boxed stuffing, mashed potatoes, and gravy. It tasted good (especially coming from my house where no one cooked) but I now find it fun to try new things and to make things as healthy and tasty as possible.
I have already healthified the mashed potatoes and gravy (yum!) so now I'm working on other sides for my holiday meals. While I want to recreate a green bean dish, I have been learning how healthy cruciferous veggies like Brussels sprouts can be so I'm switching things up and adding these to my Thanksgiving and holiday table.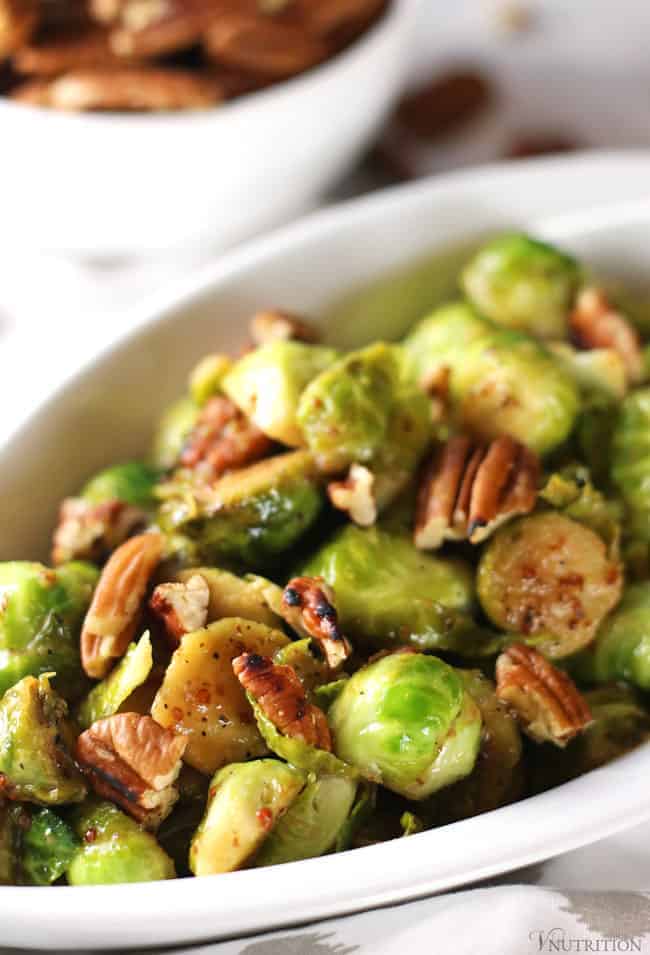 Bring on the Brussels Sprouts!
Brussels sprouts get a bum rap but I guess sometimes, with good reason. If they're boiled with no seasonings there is no way they are going to taste good.
Side Note: I usually refrain from boiling most vegetables (except maybe potatoes) for taste and as well as health reasons. Did you know that boiling releases many vitamins and minerals from vegetables into the cooking water? The nutrients will be lost if you're not also drinking the water they are cooked