These Vegan Cauliflower Mashed Potatoes are the perfect side dish. They're so creamy and delicious, no one will even know they're hiding cauliflower!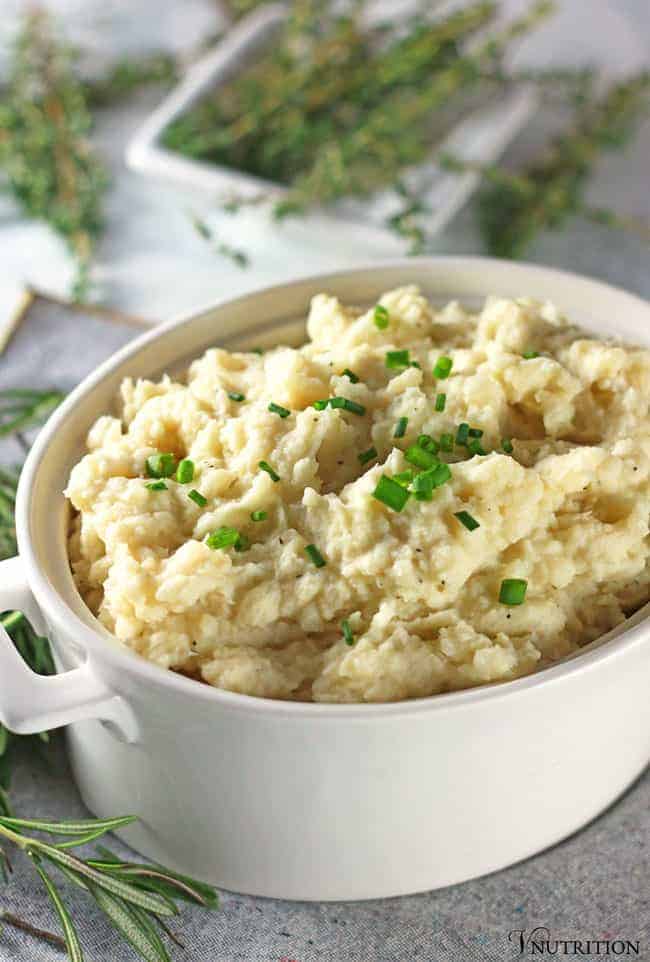 Growing up, the only time I had mashed potatoes was the holidays (Thanksgiving, Christmas, and Easter) when my nana cooked. I loved watching my nan peel the potatoes and mash them up – it was fun for me to see how actual cooking was done.
As I've shared before, my mom didn't cook so we weren't the typical meat and potatoes kind of family; we were more of the box of pasta and jar of tomato sauce kind of people. Not that I still don't eat my pasta, I just get a little more creative like with my Vegan Pumpkin Mac & Cheese.
Mashed potatoes were always a big treat for me since it was actual food and not something boxed or microwaved. I'd load up on those babies like it was my job. You know the kind of plate, tiny bit of protein and mostly stuffing, mashed potatoes, and gravy  – yeah, that was me.
At the time, I thought mashed potatoes were a healthy vegetable since I didn't eat any other sort of veggie. I have since realized that might not always be the case when the potatoes are peeled and then doctored up with lots of butter and cream and then topped with about a pound of gravy (like I used to do).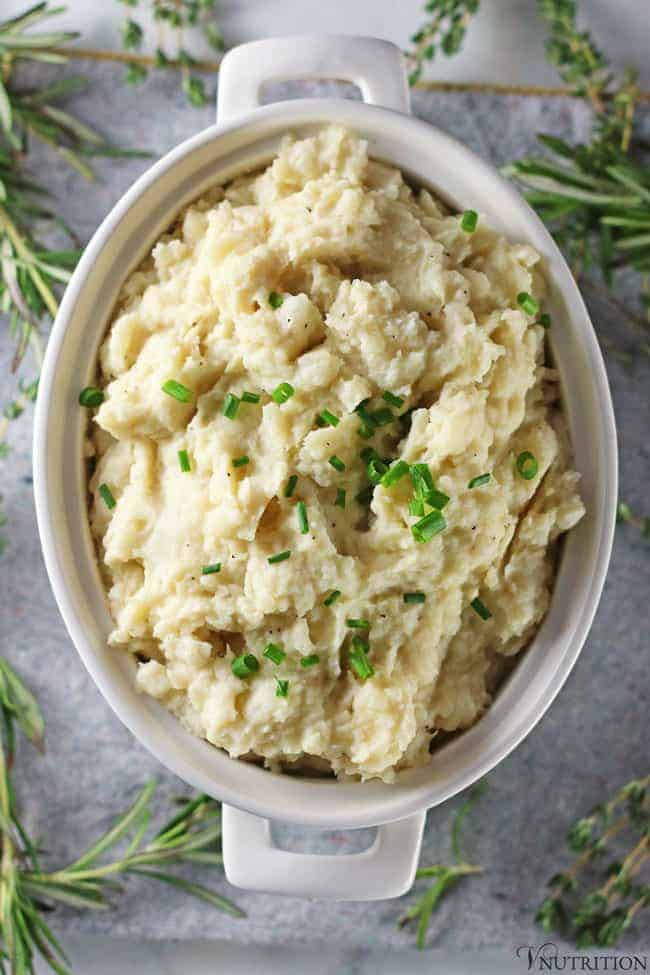 Do they really