Have your veggie burgers all set for the grill but need some sides to go with them? I've got a tasty round up of Vegan Sides for Grilling Season for you!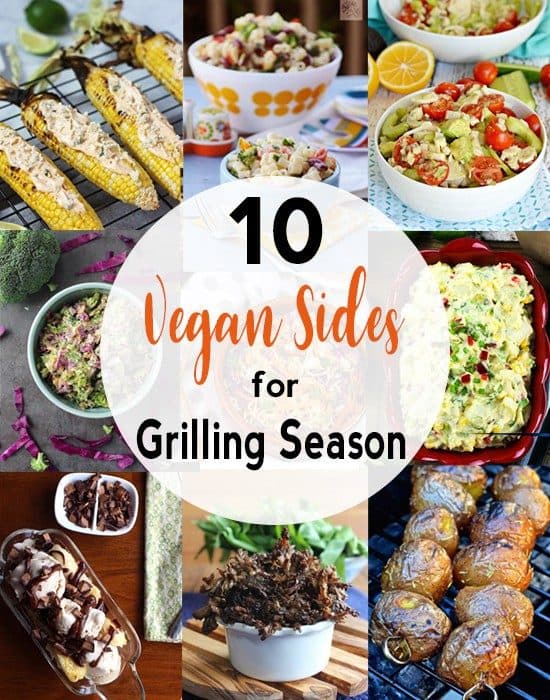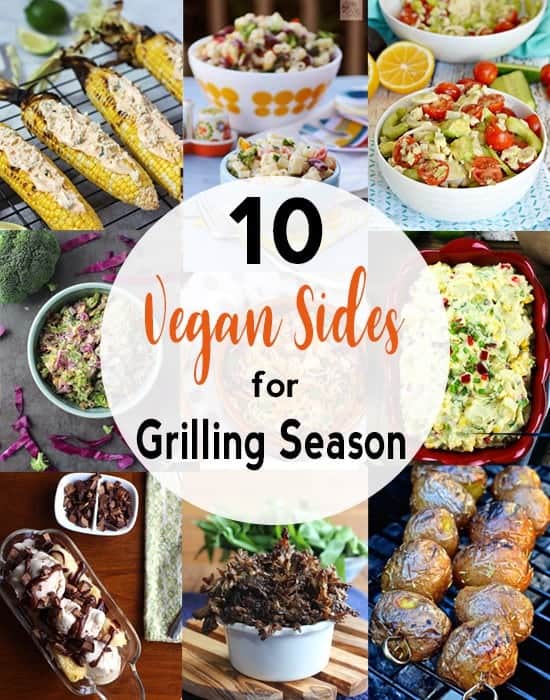 When the weather gets nice I like to head out of the kitchen and enjoy the sunshine while grilling up some food. Okay so maybe I'm not doing the actual grilling, it's usually Matt, but I like to go outside with him sip some wine and hang with the pups while he grills us up some nice treats.
And who doesn't love some grilled vegan food? Today I thought I'd share with you some of my favorite foods for the grill or recipes that complement grilled foods well.
I've asked some of my blogger friends to help me out too so you'll have a variety of vegan sides for grilling season to choose from plus you'll need dessert after all that grilling so I've added a bonus dessert recipe – a grilled banana split!
Throw some veggie burgers on the grill and get ready for some fantastic side dishes and salads to go along with them!
10 Vegan Sides for Grilling Season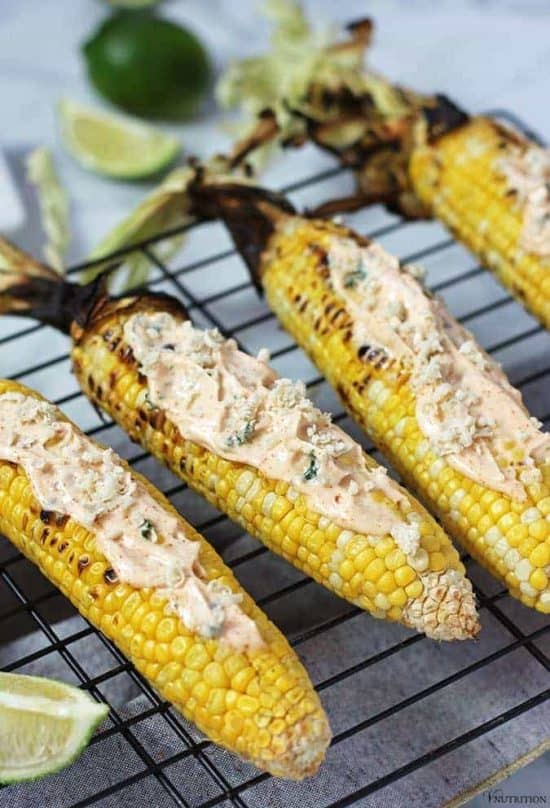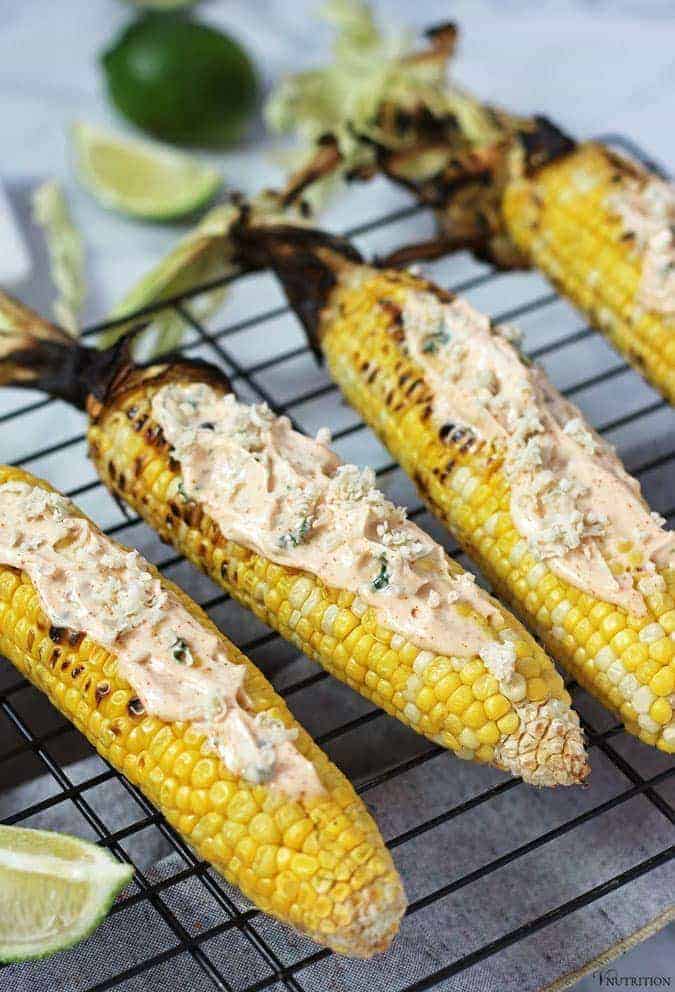 1. I'll start with my new favorite grilled treat, Vegan Stree Fair Corn! This grilled sweet corn is coated with a mixture of vegan cheese and spiced vegan mayo and is utterly delicious! It's a great way to switch things up from regular grilled corn.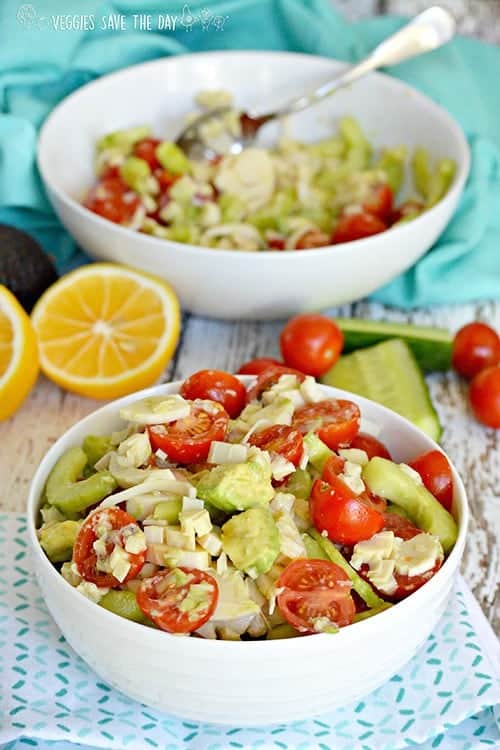 2. Hearts of Palm don't always get the spotlight but they're so delicious! This Hearts of Palm Summer Salad from Veggies Save the Day looks like a perfect side for grilling.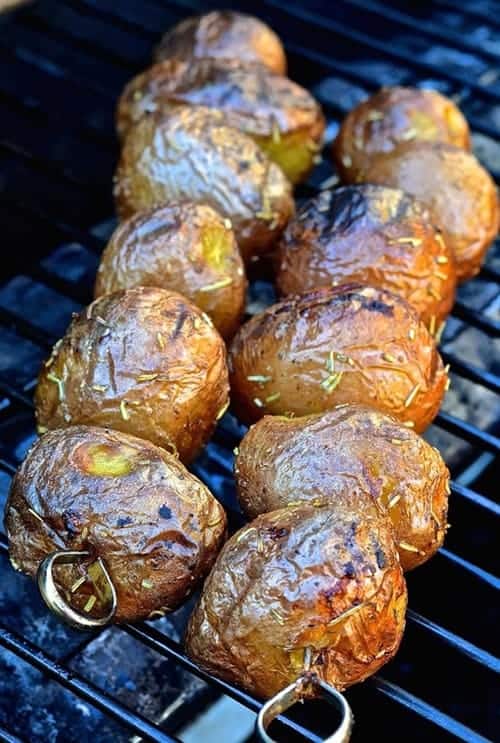 3. Who doesn't love potatoes? These Grilled Baby Potatoes with Rosemary from A Virtual Vegan are such a cool way to cook them – yum!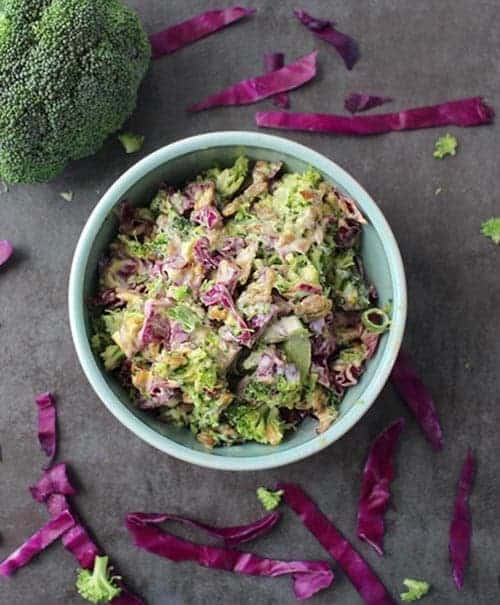 4. This tasty looking  Easy Vegan Broccoli Slaw from Glue and Glitter would be a lovely side dish to all the grilled recipes or you can add it to wraps for a full meal!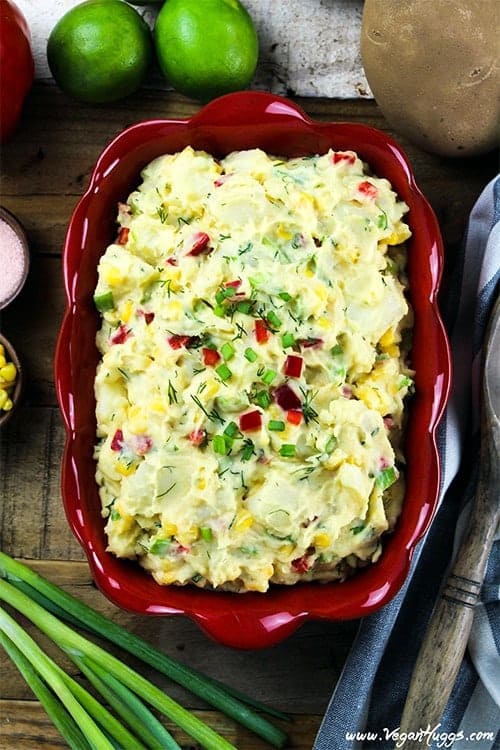 5.  I used to love potato salad at BBQs and with this Creamy Potato Salad from Vegan Huggs I can finally have it again. How pretty?