A few of my recipes call for nutritional yeast flakes (also called nooch). Although it sounds scary (I was nervous trying it myself at first), it actually tastes really good.
Nutritional yeast is made from, Saccharomyces Cerevisiae, a yeast used in winemaking, baking, and brewing since ancient times. It is grown on molasses and then harvested, washed, and dried with heat to deactivate it.
Nutritional yeast contains B-vitamins, folic acid, selenium, zinc, and protein.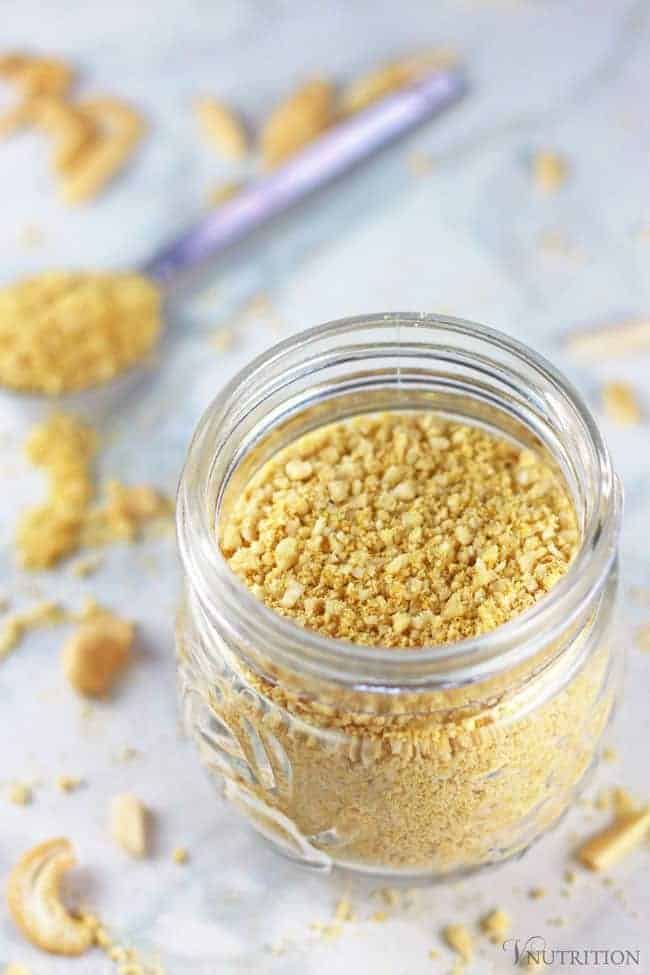 Jump to:
How can I use nutritional yeast?
Nooch has a cheesy, nutty flavor. I use it for many recipes that call for cheese. I also sprinkle it on pasta, popcorn, pizza or anything else that needs just a little extra cheese-y flavor.
Some other rcipes I used it in are my:
Where can I purchase Nooch?
There are a number of brands that sell nutritional yeast such as Red Star and Braggs.
Braggs Nutritional Yeast is the one I usually purchase but if I know I'm using a lot for a few recipes, I'll purchase a larger container from my local natural foods store or on Amazon.
Some stores like Whole Foods might even have some in the bulk section.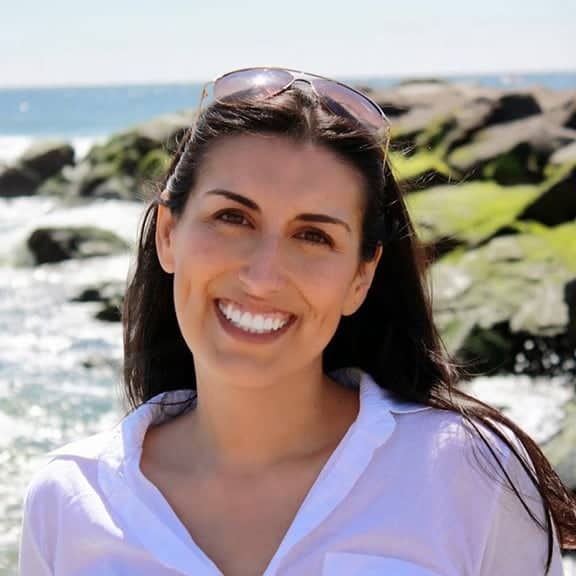 Mary Ellen Valverde MS, CNS, LDN is a Licensed Nutritionist and Certified Nutrition Specialist who empowers vegans to feel clear and confident about what is uniquely nourishing to them. Mary Ellen's recipes and nutrition information have been featured on Yahoo News, Parade, VegNews, LIVESTRONG, Dr. Axe, Greatist, LIVEKINDLY, Brit+Co, Well+Good, and more.