Have your veggie burgers all set for the grill but need some sides to go with them? I've got a tasty round-up of Vegan Sides for Grilling Season for you!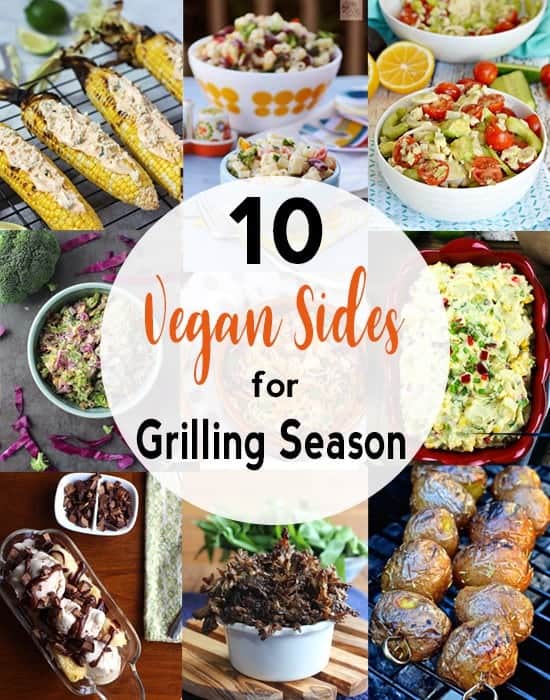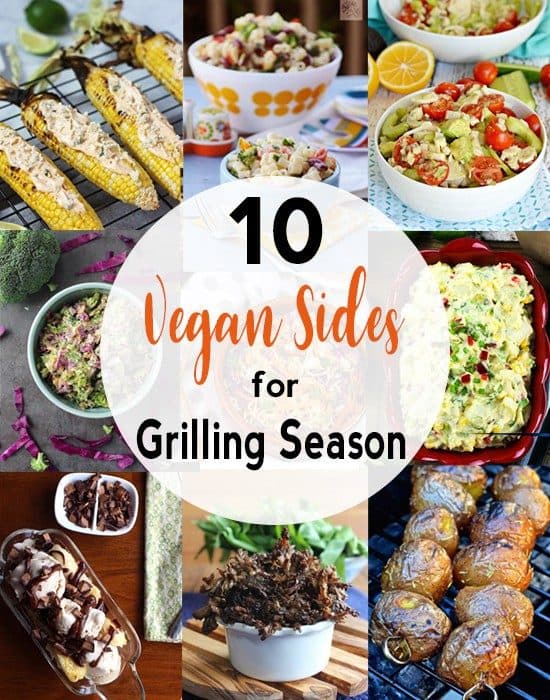 When the weather gets nice I like to head out of the kitchen and enjoy the sunshine while grilling up some food. Okay so maybe I'm not doing the actual grilling, it's usually Matt, but I like to go outside with him and hang with the pups while he grills us up some nice vegan treats.
And who doesn't love some grilled vegan food? Today I thought I'd share with you some of my favorite foods for the grill or recipes that complement grilled foods well.
I've asked some of my blogger friends to help me out too so you'll have a variety of vegan sides for grilling season to choose from plus you'll need dessert after all that grilling so I've added a bonus dessert recipe – a grilled banana split!
Throw some veggie burgers on the grill and get ready for some fantastic side dishes and salads to go along with them!

10 Vegan Sides for Grilling Season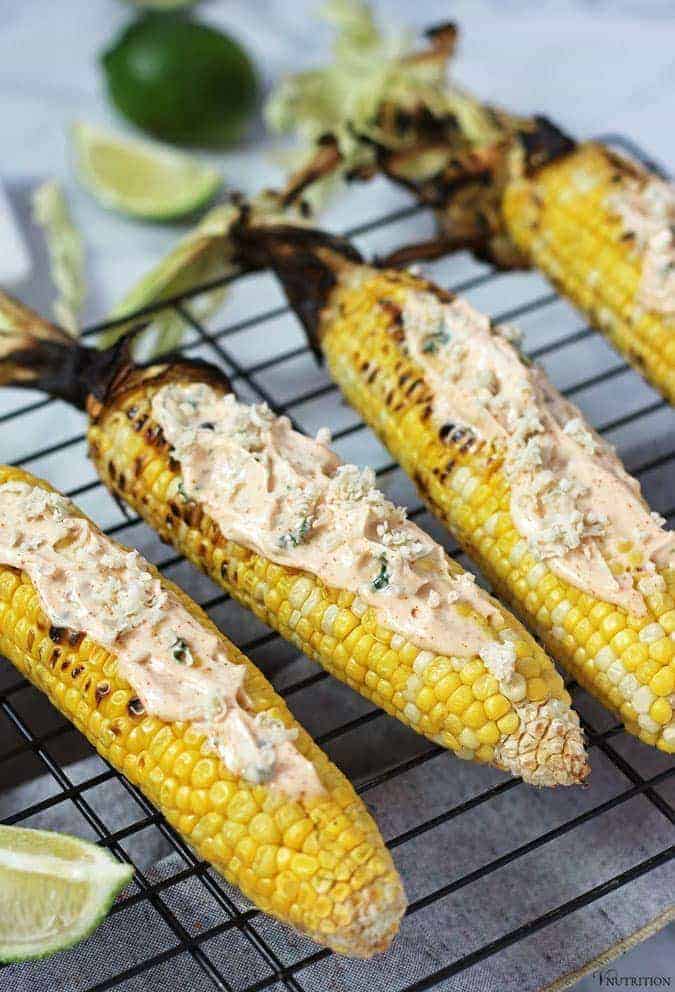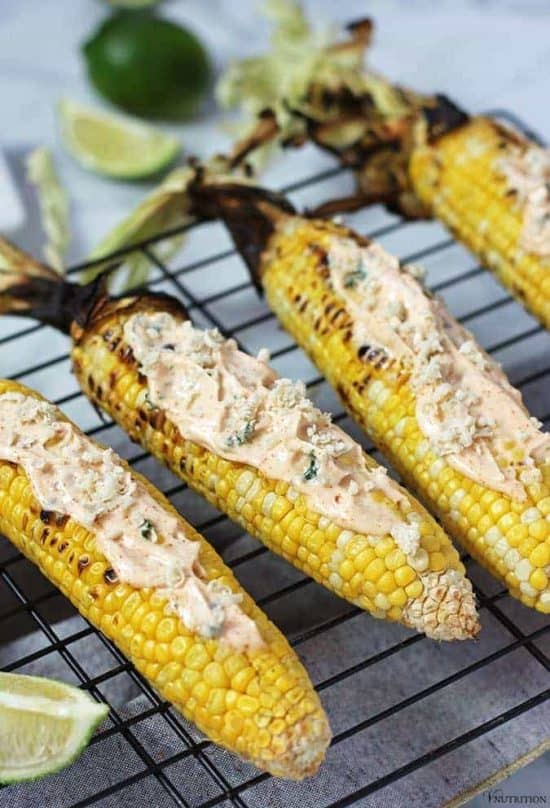 I'll start with my new favorite grilled treat, Vegan Stree Fair Corn! This grilled sweet corn is coated with a mixture of vegan cheese and spiced vegan mayo and is utterly delicious! It's a great way to switch things up from regular grilled corn.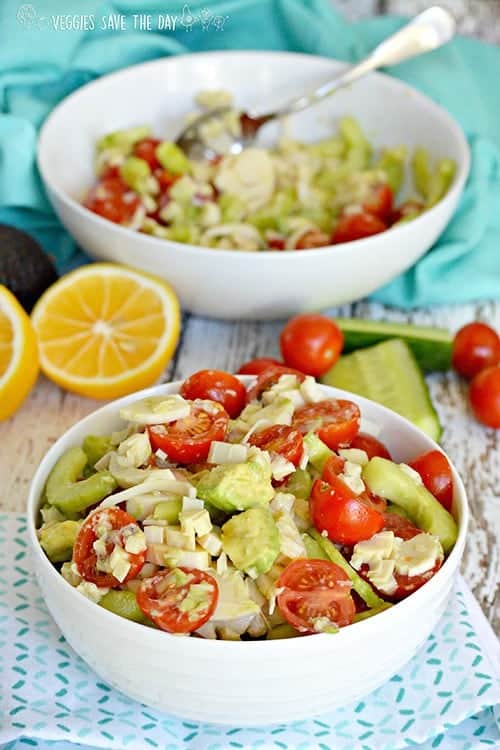 Hearts of Palm don't always get the spotlight but they're so delicious! This Hearts of Palm Summer Salad from Veggies Save the Day looks like a perfect side for grilling.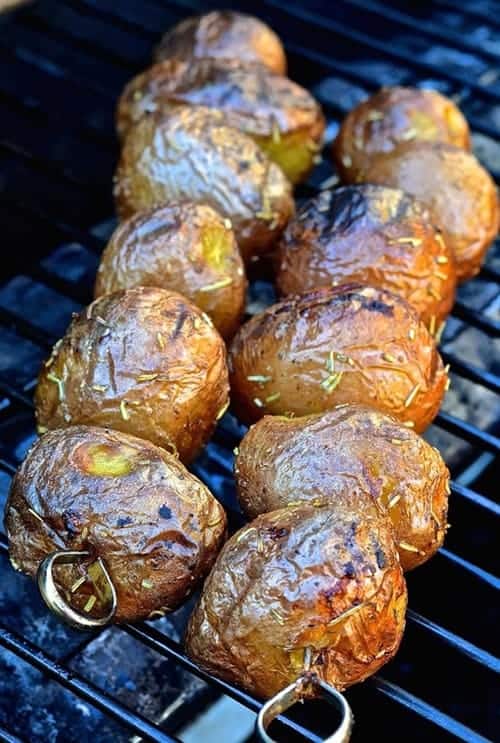 Who doesn't love potatoes? These Grilled Baby Potatoes with Rosemary from A Virtual Vegan are such a cool way to cook them – yum!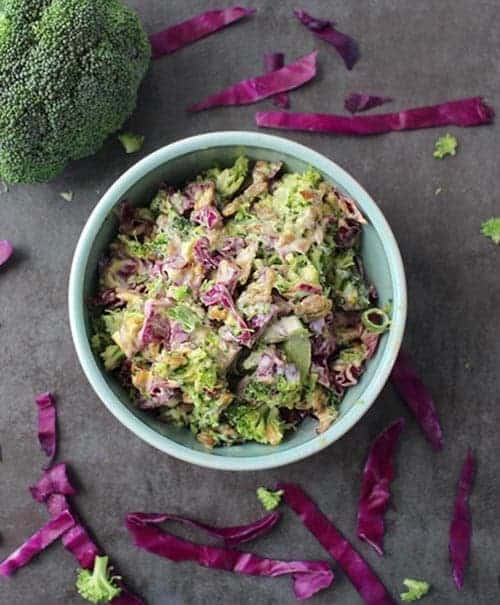 This tasty looking Easy Vegan Broccoli Slaw from Glue and Glitter would be a lovely side dish to all the grilled recipes or you can add it to wraps for a full meal!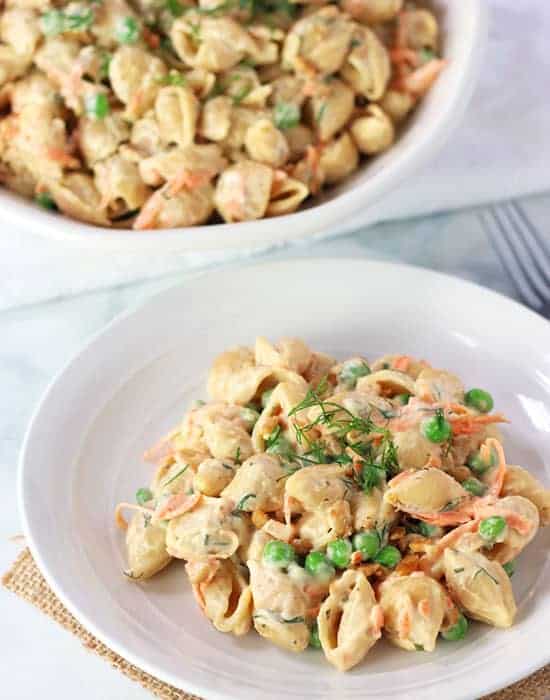 My Ranch Pasta Salad is a remake of the Suddenly Salad boxed pasta – only vegan! It tastes just as good as the original but it's better because it's made with real veggies and tempeh bacon bits!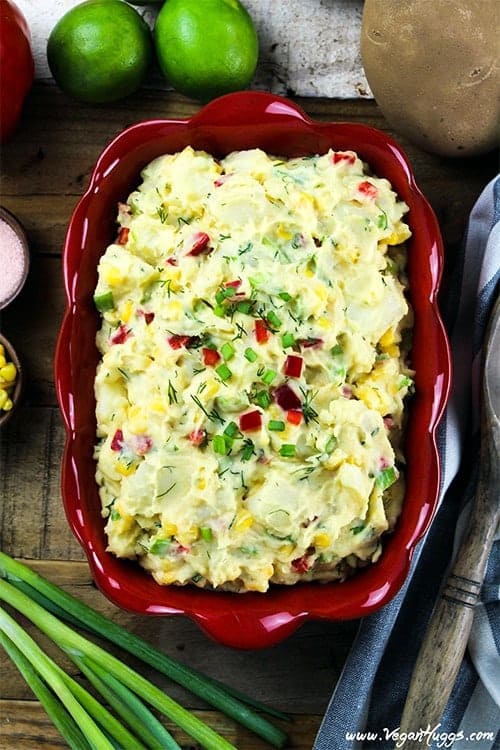 I used to love potato salad at BBQs and with this Creamy Potato Salad from Vegan Huggs I can finally have it again. How pretty?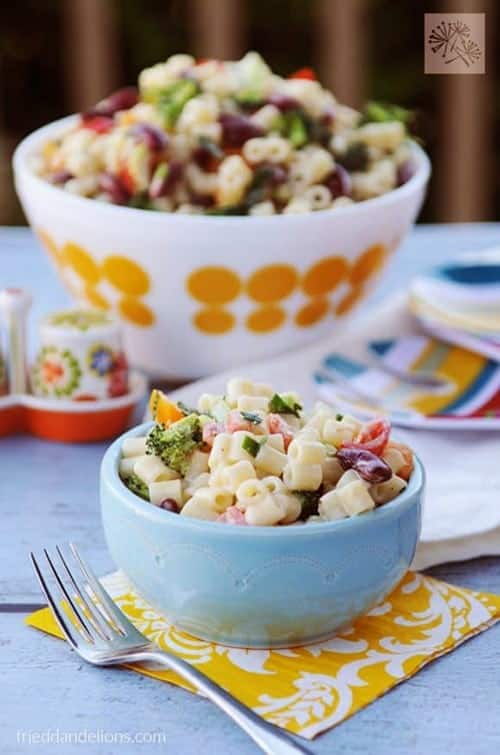 This Vegan Macaroni Salad from Fried Dandelions looks like a dish the whole family can enjoy. It's so colorful too!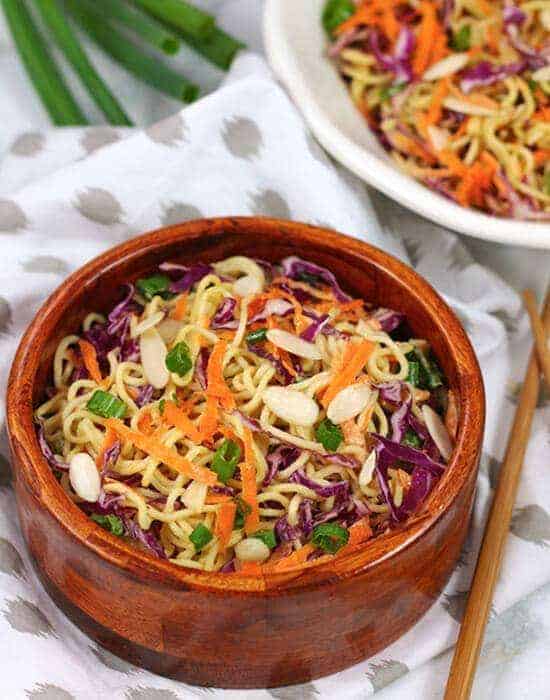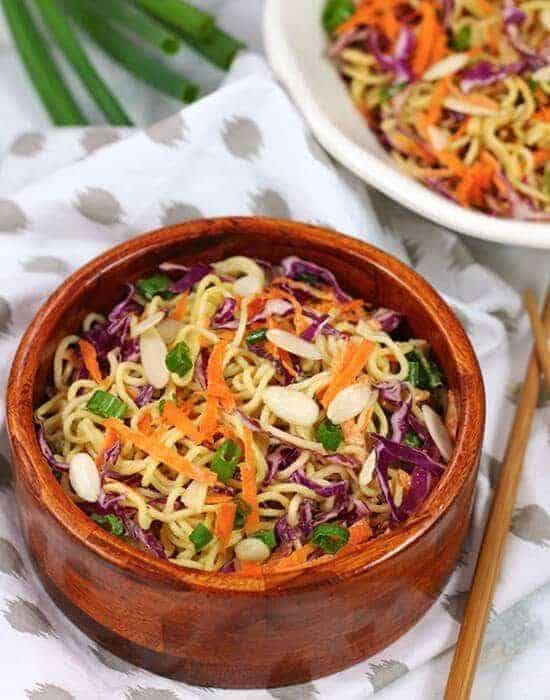 Ramen noodles are good for more than just soup! Switch things up and try them in my easy and colorful Vegan Ramen Noodle Salad which is a perfect side dish for grilling.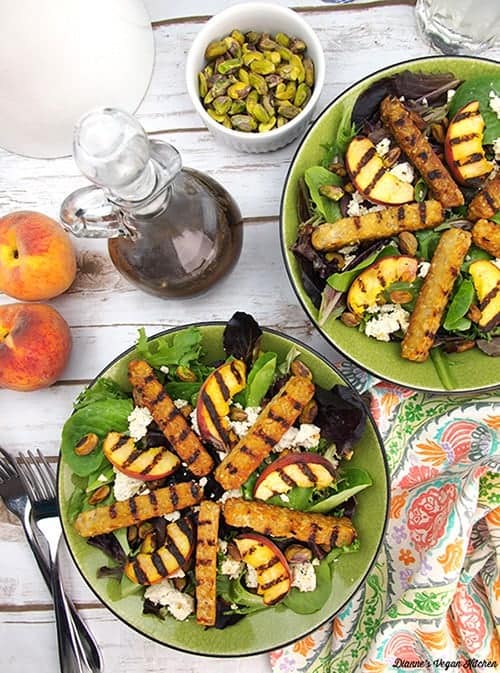 Looking for a new way to cook tempeh? Dianne's Vegan Kitchen's Grilled Tempeh Salad with Peaches and Pistachios is the way to do it!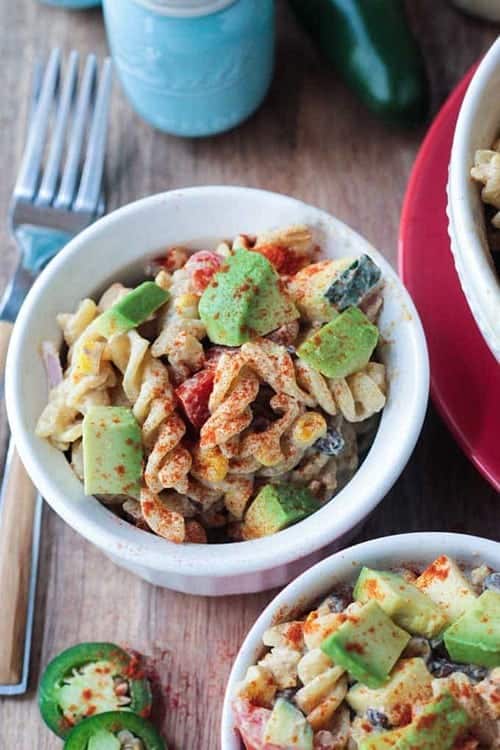 The flavors in this Southwest Black Bean Pasta Salad sound wonderful for summer. Plus cumin ranch dressing? Yes, please!
If you're a mushroom lover like me, check out these Grilled Thai Marinated Maitake Mushrooms from Vegan in the Freezer! I could eat a whole bowl.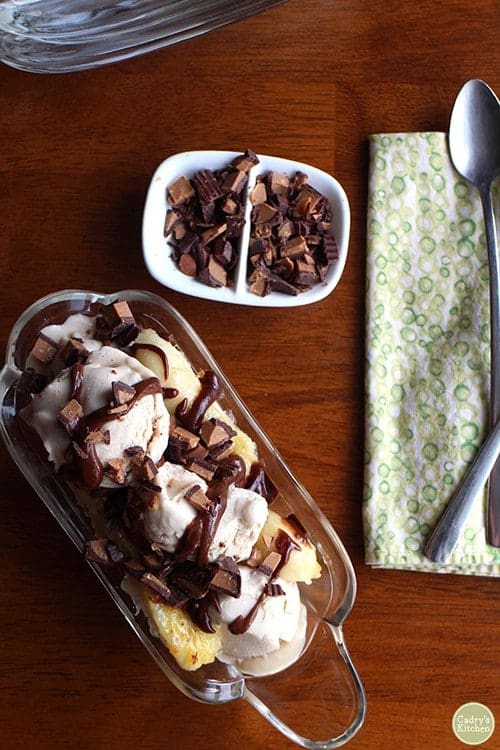 BONUS GRILLED DESSERT: Are you ready for dessert yet? Cadry's Kitchen's Grilled Banana Split with Chocolate Peanut Butter Sauce is the perfect way to end a day of grilling!
You may also enjoy…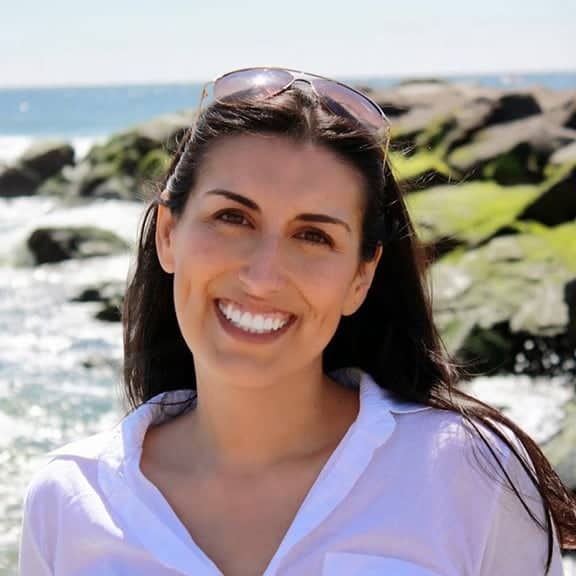 Mary Ellen Valverde MS, CNS, LDN is a Licensed Nutritionist and Certified Nutrition Specialist who empowers vegans to feel confident creating sustainable habits that align with their values and health goals. She shares easy plant-powered food to nourish your body + satisfy your tastebuds. Mary Ellen's recipes and nutrition info have been featured on Yahoo News, Parade, VegNews, LIVESTRONG, Dr. Axe, Greatist, LIVEKINDLY, Brit+Co, Well+Good, and more. She lives in NJ with her husband & two sweet shih tzus, Firenze & Sophie.